A handful of bikes truly blew my mind this season. Kona's Process 153, the base-level version, is pretty much perfect right out of the box and might be the best value of 2015. Or maybe that accolade is best heaped on Ibis' Mojo HD3–kitted out with the company's Special Blend kit, the complete carbon bike sells for about a grand more than you'd expect to pay for the frame alone and, more to the point, it's probably the best balanced all-mountain bike on the market.
I am, however, a bit of a sucker for what a 29-inch wheel can do for you when mated to a well designed frame. We've long since left the era when 29ers handled like shopping carts. There's a growing list of aggressive 29ers with slack geo, short rear ends and an ability to cover big miles whilst coaxing motorcycle sounds from your mouth the entire time. I've gone on record as a fan of the Evil Following–it was pick from the 2014 Bible of Bike Tests and it very nearly made my pick for Dream Bike.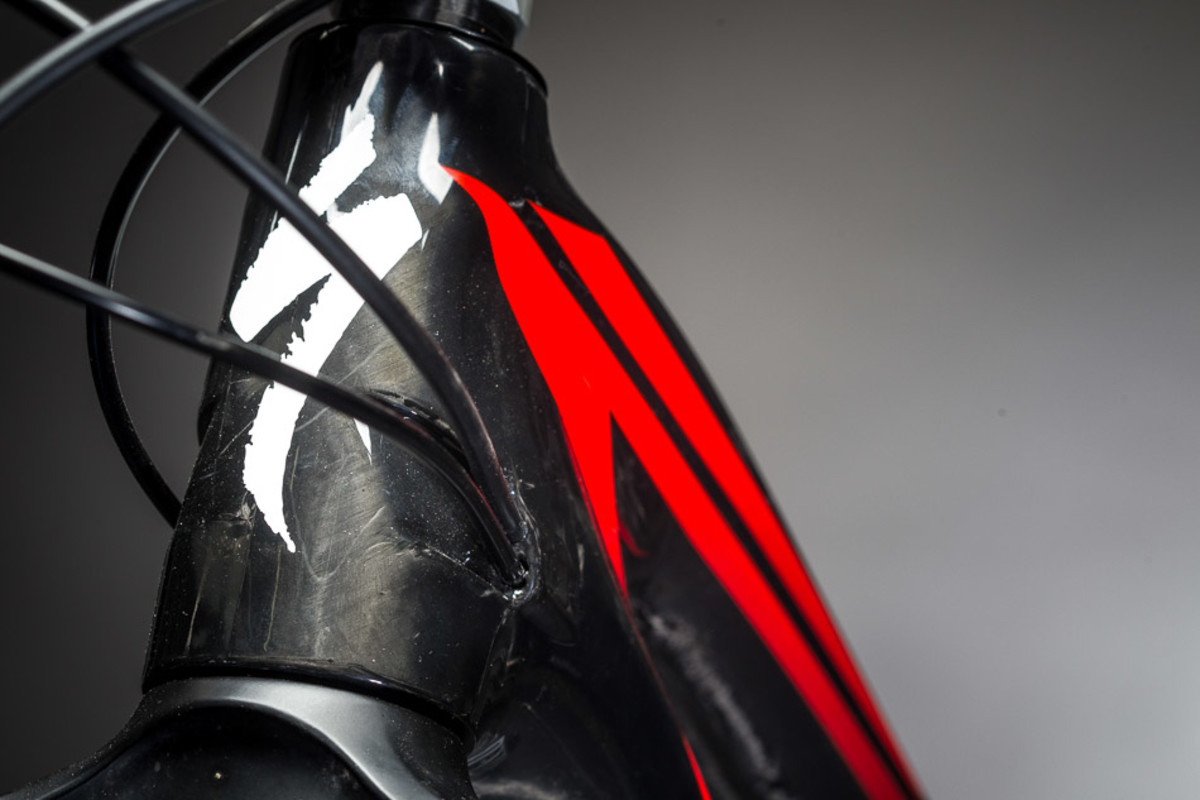 In the end, however, I went with Specialized's 2016 Stumpjumper FSR 29, which possesses a bit of everything that makes those other bikes so damn good. In particular, it rides a whole lot like the Following, but shaves about 2 pounds off the frame. I'm not a weight weenie–if I want to go faster, I can just stop eating bacon and drinking beer–but lopping a couple pounds off my bike with no penalty in cost…it was an intriguing proposition.
Low bottom brackets, stubby chainstays and longer front-centers have been a mainstay of the Big Red S for more than a decade now. That said, the previous Stumpy 29er was overly long in the tail end, which made it feel more meat cleaver than switchblade. For 2016 Specialized lopped nearly an inch off those chainstays and, man, the new version is fun.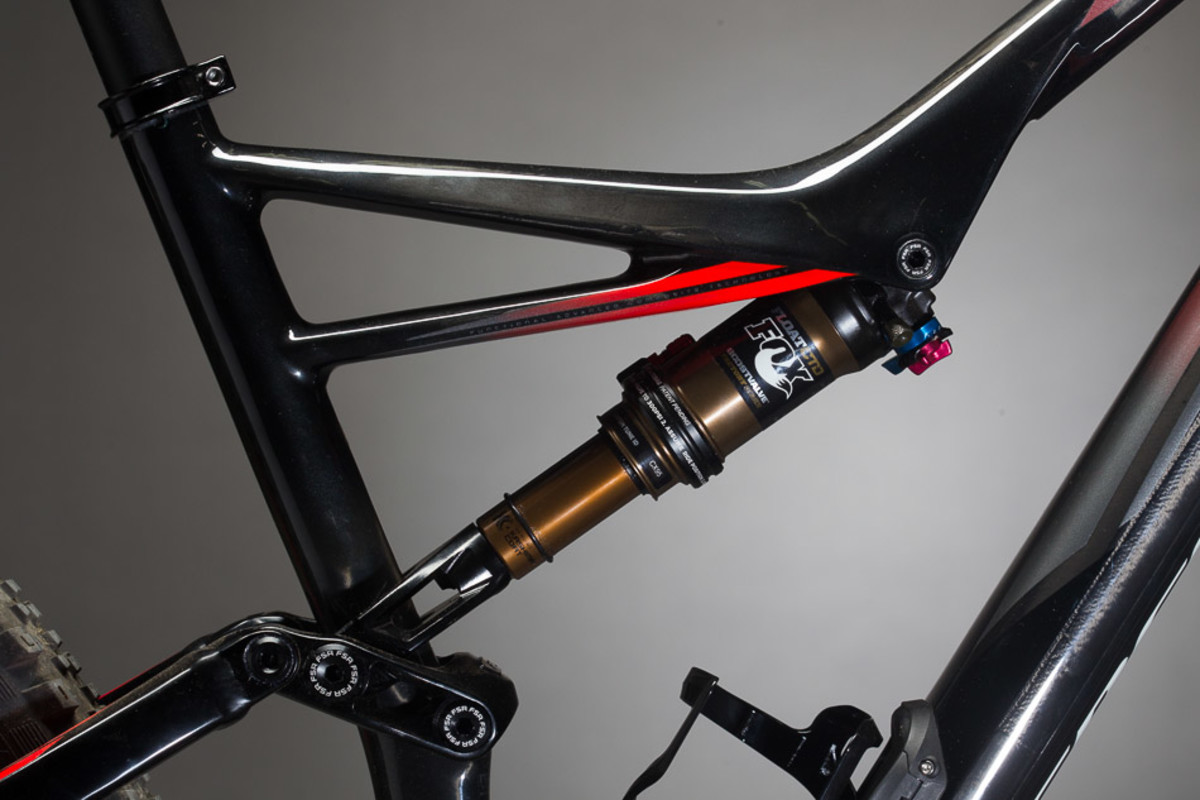 Specialized offers no fewer than 14 Stumpjumper FSR models (29er, 650b, and "6Fattie", which is Specialized-ese for "plus-size"). They also offer several frame-only options. I opted to build up the FSR Carbon 29 frame ($3,000) with a SRAM GX drivetrain. I'll admit, my choice of drivetrain is decidedly more pedestrian than that of some of my fellow editors, but I live in a rainforest and spend nine months of the year grinding my drivetrain into just so much mud and metal filings. That's why I opted for GX, which weighs just a bit more than the top-shelf kits, but is nearly indistinguishable at the trigger and sports a price tag ($564) that I can live with.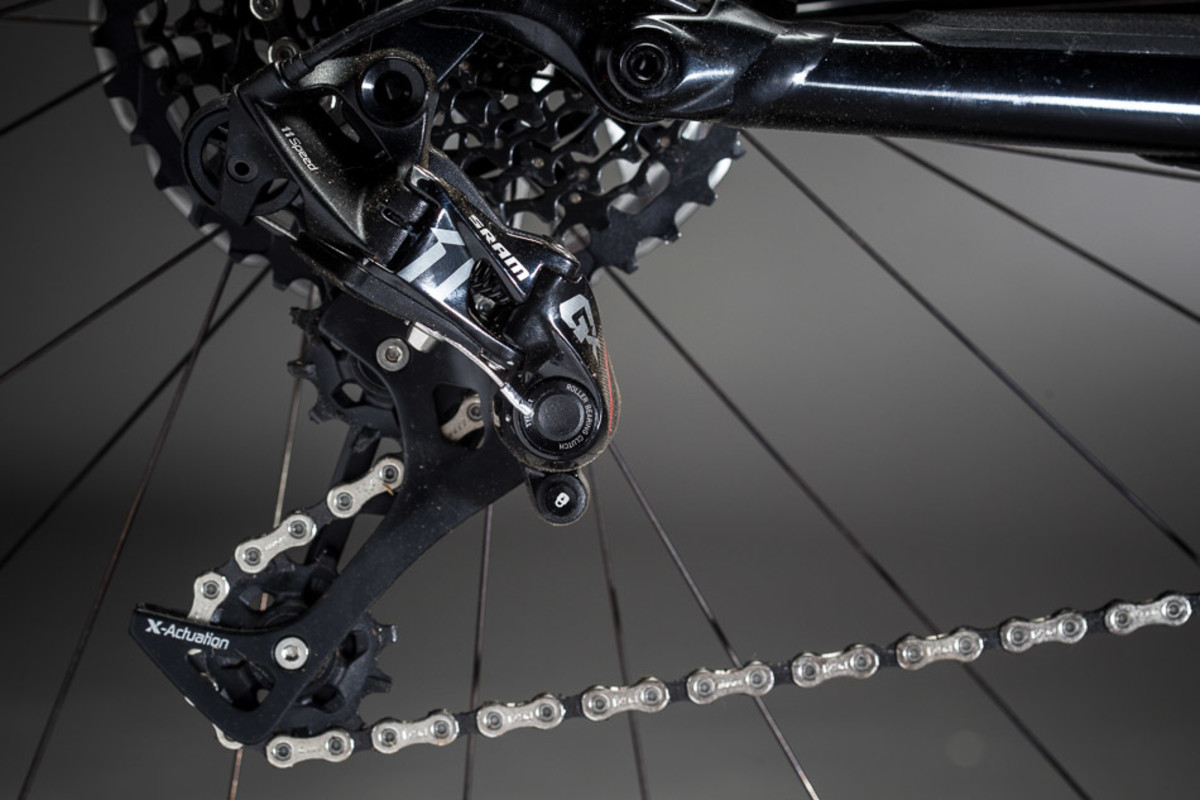 For brakes, I went with SRAM Guide Ultimates. I've always loved the way Avid's Elixir brakes felt–so much so, that I put up with their difficult bleeds and the less-than-awesome reliability. Well, the Guides still possess that excellent lever feel–great modulation and tons of power–with a consistency that gets back to Juicy levels. I see people on the trail and they kind of blanche when they first see the Guides on my bike. "You're riding that Avid stuff?" They ask this with the kind of concern normally expressed when speaking to a friend who's contemplating a career change that will involve full-time, sword swallowing and chainsaw juggling.
SRAM Guides? Hell. Yes. The Guides are really damn good brakes. I can't fault Shimano's reliability at the SLX and XT levels. And the latest XT brakes? Really good. At the end of the day, though, I get better control out of the Guides–I know exactly when these things are going to lock up. They are predictable and powerful and, yeah, reliable. Between the Ultimates and the Guide RSC, I've got nearly two years on these things without a hitch.
As for suspension, I didn't even bother monkeying about with the Fox FLOAT Factory CTD rear shock, which is well matched to the frame and dead-simple to operate. Up front, I went with a 140-millimeter travel RockShox Pike. I've run this same fork on three different frames over the course of the past three years and it still feels great, is dead simple to operate and, well, there's nothing more to ask from a fork, is there? The Fox 36 would also be a treat up front. I'm still on the fence as to which I prefer, but opted to just slap on the old fork that has been impressing me for years now.
The right wheel and tire choice is always critical, but arguably even more so with larger diameter hoops, which are often heavy and floppy. The Roval Traverse SL Fattie wheels weigh a scant 1,570 grams and play nice with 2.4-inch tires. With their internal width of 30-millimeters, these things are plenty wide. Yes, you can go wider still, but at this point, there aren't a whole lot of 2.3 and 2.4-inch tires designed for rims that wide, which often leads to sidewalls pooching way out beyond the shoulder knobs–a terrifying thing to discover when you come into a corner way too fast and suddenly find yourself wondering where the hell your traction went.
The Rovals aren't inexpensive, but at $1,500, they're half of what you might spend on other carbon wheels. Bluntly put, there's no way I could ever afford to taco a more expensive wheelset. But, frankly, I don't see the point of "upgrading" to a more costly set of hoops either. These things are stone reliable–I dig the DT spokes and DT 350 rear hub internals.
Tire choice is as critical as wheel choice. It was still summer when I sent my Dream Bike in for its close up with the camera. Back then, the trails were dry and dusty, and I was happy as a clam with the Butcher Grid up front and a Slaughter Grid out back. Now that the rains have returned, I've opted for a Minion DHR II out back–I needed some more aggressive braking knobs and the Minion DHR II delivers on that score and then some.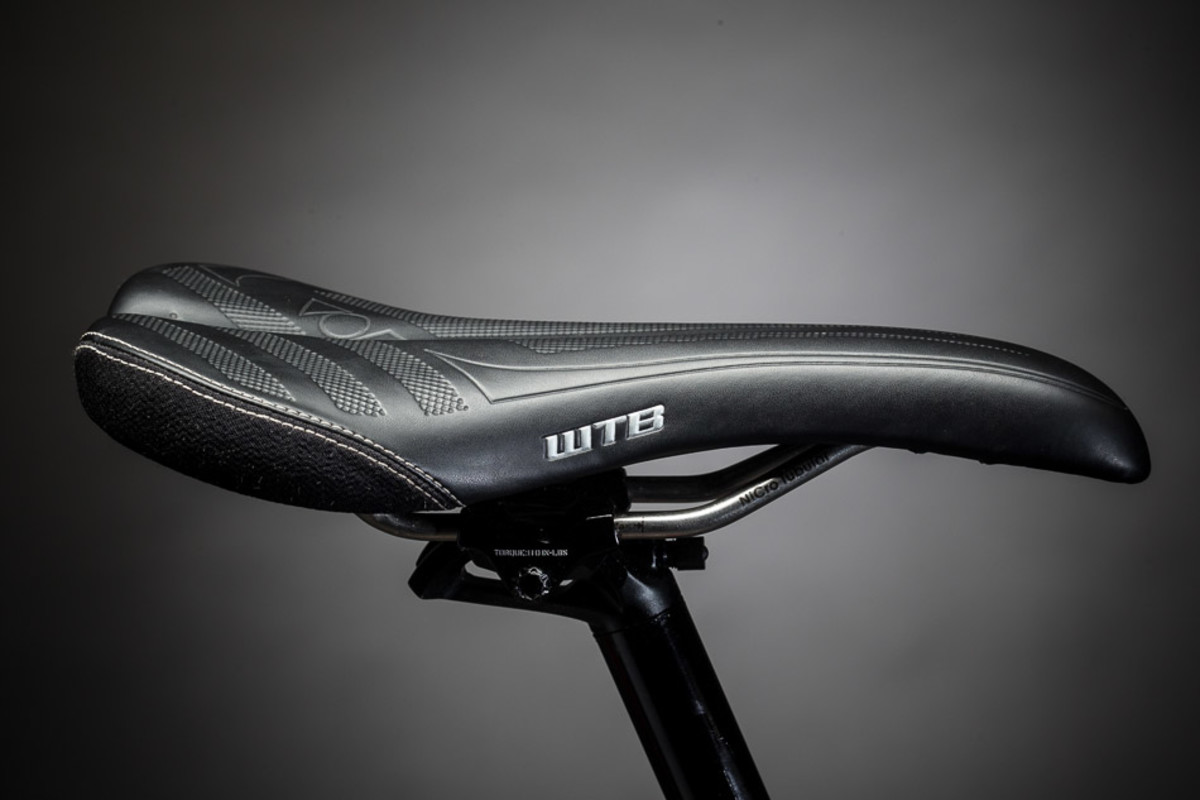 As for cockpit components, I went with the new Specialized Command Post IRcc, which sports about 10 clicks of adjustment. It's basically an "infinite adjust" post now–a huge upgrade over their previous 3-position models. The Command Post SRL shift lever (which takes the place of a left-hand trigger shifter) is as clean as they come. I've been running the same Chromag Fubar OSX (780-mm width) for the past three years. It fits me like a glove. I didn't see the point in upgrading.
What's all this get you? A 29er that's as playful as the best 650b bikes, yet mows over big root tangles and rock gardens with ease. I was already a fan of the Enduro 29er, but this new Stumpy nudges it, ever so slightly, off the pedestal.
Related: