Mountain bikes are better than ever–in fact, there aren't many bad ones anymore, which makes testing them harder than ever. But that's why we pay our testers the big bucks. Jusk kidding–they don't get paid much at all–but they do get to spend a couple weeks riding some of the best trails in the world (this year's Bible was in Central Oregon) aboard a selection of the year's best bikes. Here are their favorites.
Hit up our Bible Minisite to see all 34 reviews.
Mike Ferrentino
Mike has been riding mountain bikes ever since he moved to the U.S. in 1984 and found out he couldn't legally ride dirt bikes out his door in Silicon Valley. A few years later when he learned that he couldn't legally ride mountain bikes out his door in Silicon Valley either, he moved to San Francisco and became an indentured servant to the bike industry as a shop mechanic. He has been writing about mountain bikes since around 1990, and has been writing the "Grimy Handshake" column for Bike since the magazine began. He is going senile, and has trouble remembering what he's written, causing many of his columns to read kind of the same.
'Pops,' as the kids call him, was raised on dirt bikes but spent the 1990s into early 2000s racing XC and cyclocross. However, his ass-kicking boots never got bigger than size 9, and he can't remember any of the names he was supposed to have taken. He is, in his advancing decrepitude, finally beginning to see the value in occasional shuttle rides, and he still makes motorcycle noises when he sees strange new singletrack snaking through trees. His riding style would best be described as 'wheels on the ground,' and he has a posture on the bike that makes photographers cringe.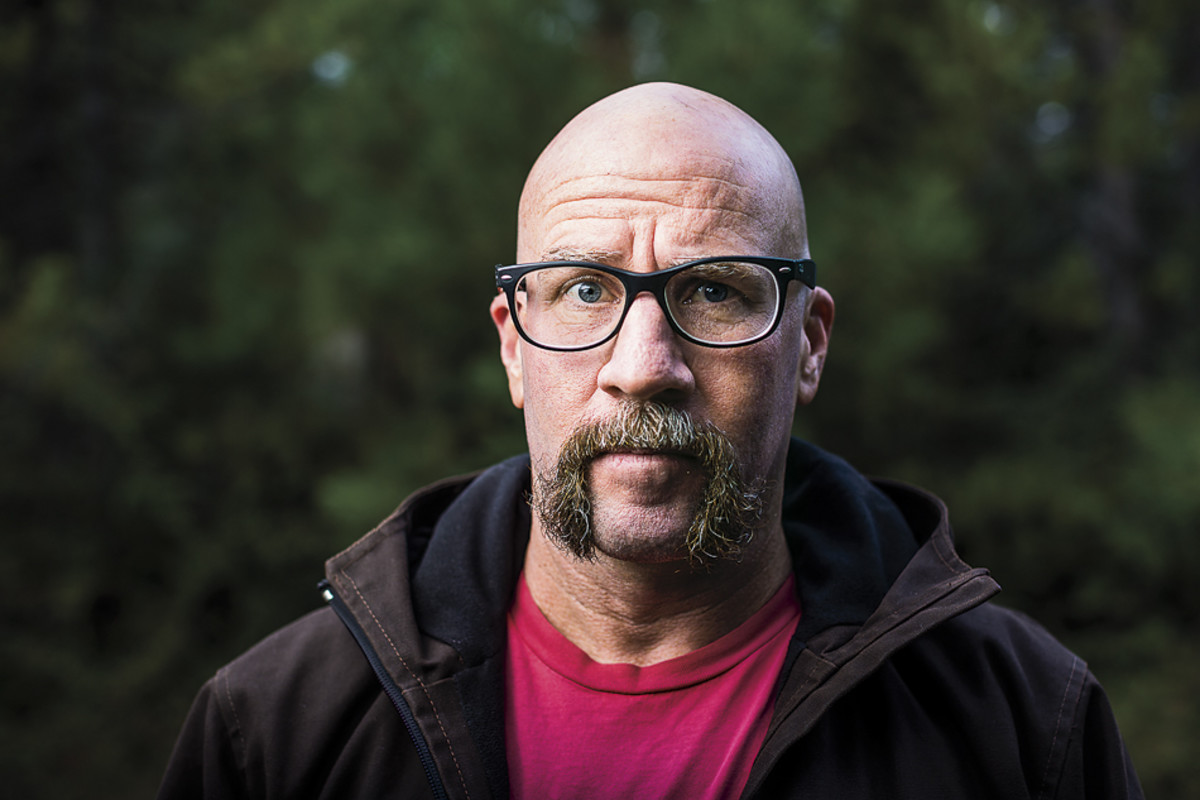 Favorite Ride
This test session was a revelation for Pops. A longtime wagon-wheel devotee, his two favorite bikes from Bible Camp both had 27.5-inch wheels. They both feature variations on Horst-Link four-bar suspension, and both happen to be carbon fiber and Canadian. His "You'll have to pry them from my cold, dead hands" choices were the Rocky Mountain Thunderbolt and the Norco Range.
Brice Minnigh
Brice is Bike's sleep-deprived editor and the staff's unquestioned authority on punk rock and the various subgenres of metal (though Vernon Felton will occasionally assert himself with some preposterous thesis about Ronnie James Dio-era Sabbath that usually results in him getting cut down to a cool puddle of blood).
Brice also has the dubious distinction of being the only staff member to have survived all six Bible of Bike Tests campaigns, but he's not complaining because each one has gotten him out of Bike's Southern California headquarters for a couple weeks of shredding in some of North America's finest destinations. Though he's responsible for overseeing Bike's editorial operations, every year Brice seems to abscond from the office on some ill-conceived adventure in remote parts of Afghanistan, Russia or anywhere he can honestly claim to not have cell service. Using mountain bikes as avenues to extended wilderness expeditions has long been one of Brice's favorite things in life, but he enjoys riding bikes in all travel ranges, from pinner XC race whips to full-blown DH sleds.
Favorite Ride
Every year, The Bible ends up being an exercise in contradictions for Brice. Though he is still a staunch supporter of medium- to long-travel 29ers, this year some of his favorite new bikes had 27.5-inch wheels. The Rocky Mountain Thunderbolt took top honors, while the Norco Range and Yeti SB6C were always hard to put down. This test also reaffirmed Brice's conviction that the Specialized Enduro 29 is one of the greatest bikes of all time, though Evil's 29-inch The Following is close on its heels, and on burlier terrain either of these could have come out on top.
Ryan Palmer
Watching the witty, salty, old-guy banter between former Bike editors Mike Ferrentino and Vernon Felton was Palmer's favorite part of the Bible this year. This is probably because they share the same love/hate (but mostly love) relationship with the technology of bikes as Bike's second-year gear editor. Each and every design element of a bike can easily turn into a five-hour existential conversation dipping in and out of bike history, ancient cultures, religion and science. Though he may not ever fill his brain with as much useless bike knowledge, like the headtube angle of the 1998 Schwinn Homegrown, he hopes to one day be as salty as these two incredible humans. With more than 20 years of riding and wrenching experience under his belt, he's well on the way there. After years of talking smack about 29ers, Palmer will now gladly put his foot in his mouth, as long as he gets to keep his wagon wheels.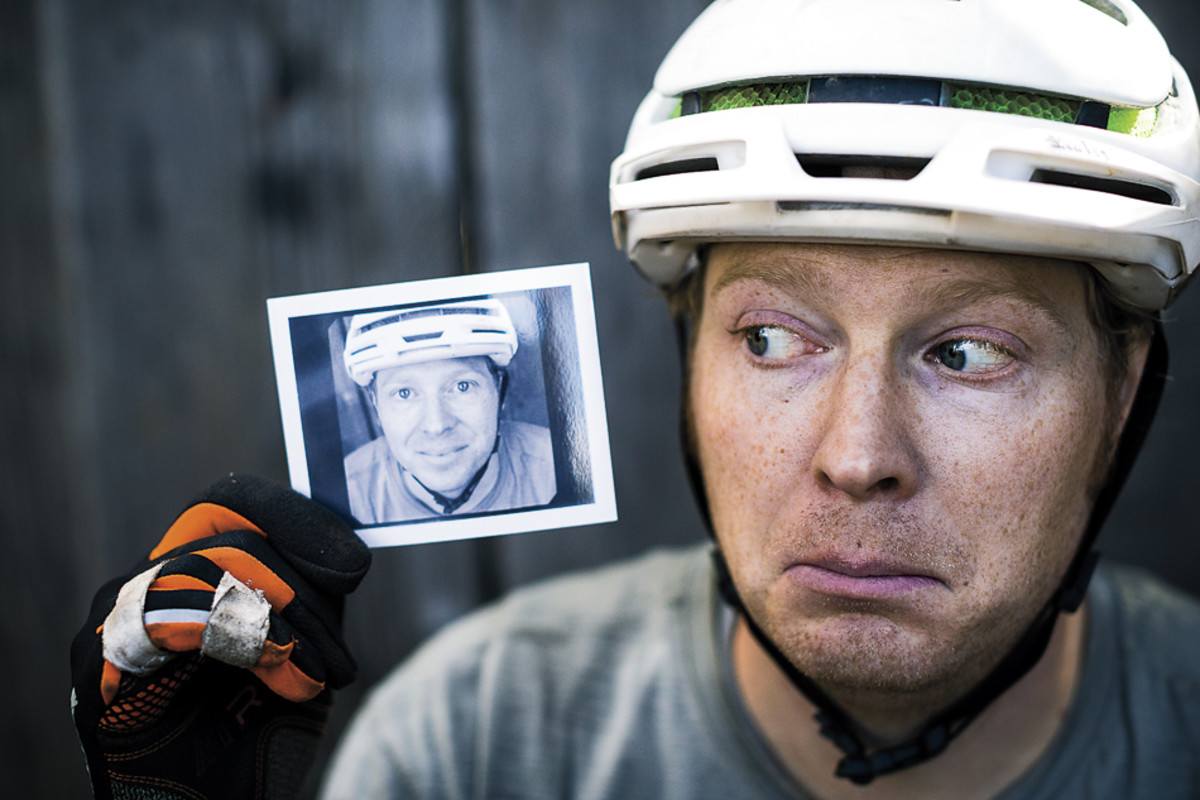 Favorite Ride
The Bible fleet is a collection of the year's most intriguing bikes, painstakingly selected by us, so it's essentially already a garage full of favorites. Two bikes spoke to me louder than the rest this year: Evil's The Following and Trek's Remedy 29. The 120-millimeter Following is as capable as the best all-mountain bikes even though its travel lands it squarely in the 'trail' category. Meanwhile, the 140-millimeter Remedy 29 is an all-mountain bike that climbs as well as its shorter-legged friends. If forced to pick just one, Trek ekes out the win because of the industry improving 148 rear-end spacing and proprietary Re:Aktiv shock that pushes the supple-yet-supportive ratio to new heights.
Vernon Felton
Vernon began testing bikes as one of Bike's editors at about the same time the horseless carriage was invented, which is to say, a couple years after Mike Ferrentino, whose tenure at Bike began the year dirt was created. Prior to joining Bike, Felton worked as a dishwasher, security guard, janitor, political analyst and advertising slime… not necessarily in that order. These days, Felton lives in the Pacific Northwest and telecommutes to Bike's main office, which is a polite way of saying that he works in his underwear most of the time. Felton enjoys anything that's made of wool and is partial to bikes that dare him to ride fast and stupid. This year, Felton took on a new job at The Bible of Bike Tests–that of 'The Moderator,' a role he describes as equal parts Alex Trebek, Isaac The Bartender from "The Love Boat" and that douchey uncle of yours that you only see at Thanksgiving.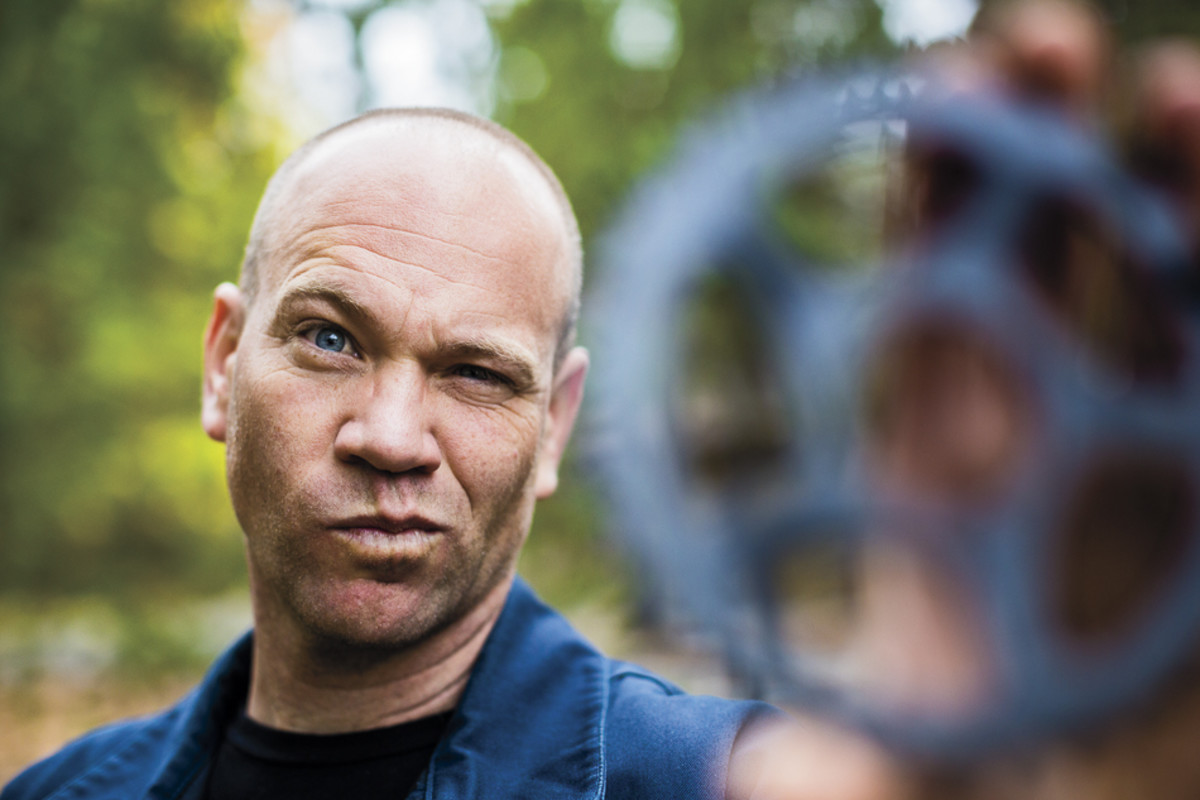 Favorite Ride
Damn, this is hard. For all-out descending prowess, Yeti's new SB6C takes the cake. But then there's also Specialized's Enduro 29–a bike that re-writes the playbook on 29ers and strikes a better balance between climbing and descending than the Yeti. But if you're going to put a gun to a Golden Retriever's head and demand that I pick just one bike, I'm going to go with Evil's new 29er, The Following. The Following simply does everything exceptionally well and punches way above its weight class when it comes time to ride technical descents. The Evil is nimble, quick on the gas and fearless when you probably should be scared witless.
Nicole Formosa
This year's Bible location in Central Oregon couldn't have been better for Nicole, as it allowed her to redeem herself for the two decades she lived in the trail-happy state before discovering mountain biking. The Oregon-native's first mountain bike ride would come later on a whim in Kernville, California, and her formative riding years were spent exploring Colorado's high-alpine singletrack. That must be why she still feels most at home gasping for air on long climbs and staring at all the pretty trees and wildflowers. Nicole started her journalism career in the 'if it bleeds, it leads' world of television news, and was thankful to escape that rat race after two years. Ever since, she has paid the bills as a beat newspaper reporter and a magazine editor. She has been Bike's bro-herding managing editor for the past two years.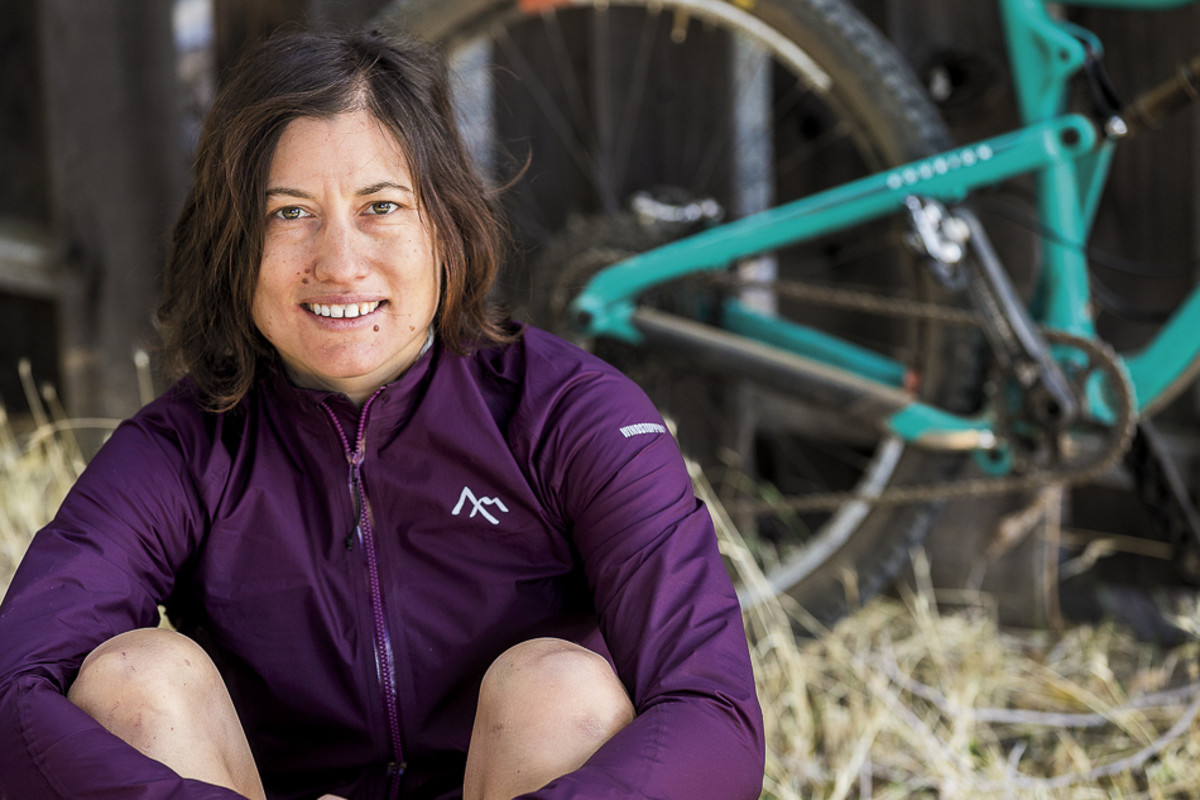 Favorite Ride
I based my pick of the litter on the bike that delivered the best GPP, a value derived from the highly scientific 'grins per pedal' ratio. That was the Kona Process 134. It wasn't the lightest of the bunch, or the prettiest, but it was so much fun. My tires rarely leave the ground and I actually think I whipped off one of the jumps. Well, probably not, but it sure felt like I was flying. I also appreciate Kona's approach in marketing a rad bike toward lighter riders in general, eliminating the surface-level changes that sometimes come when labeling a bike 'women's-specific.' This meant the bars were wide enough, the parts were up to snuff and the aesthetics weren't overly feminine.
Travis Engel
Travis made it to the Bible! This is quite a feat, given that he has a habit of severely injuring himself in the week before the trips. But he agreed to keep a safe distance from his dirt jumps long enough to bring his unique perspective to the roundtables this year. Travis has been contributing to Bike for almost a decade, and has been riding for as long as the magazine has existed. But we can't seem to pull him away from his 9-to-5 at a Southern California bike shop.
Travis enjoys being able to directly shape people's experience with mountain biking, especially when it's their first. His focus on the consumer makes him a picky tester. He always puts himself in the end user's shoes. He is wary of bikes' rising median price, and if he feels a product does not hold up against similarly priced options, he'll let you know.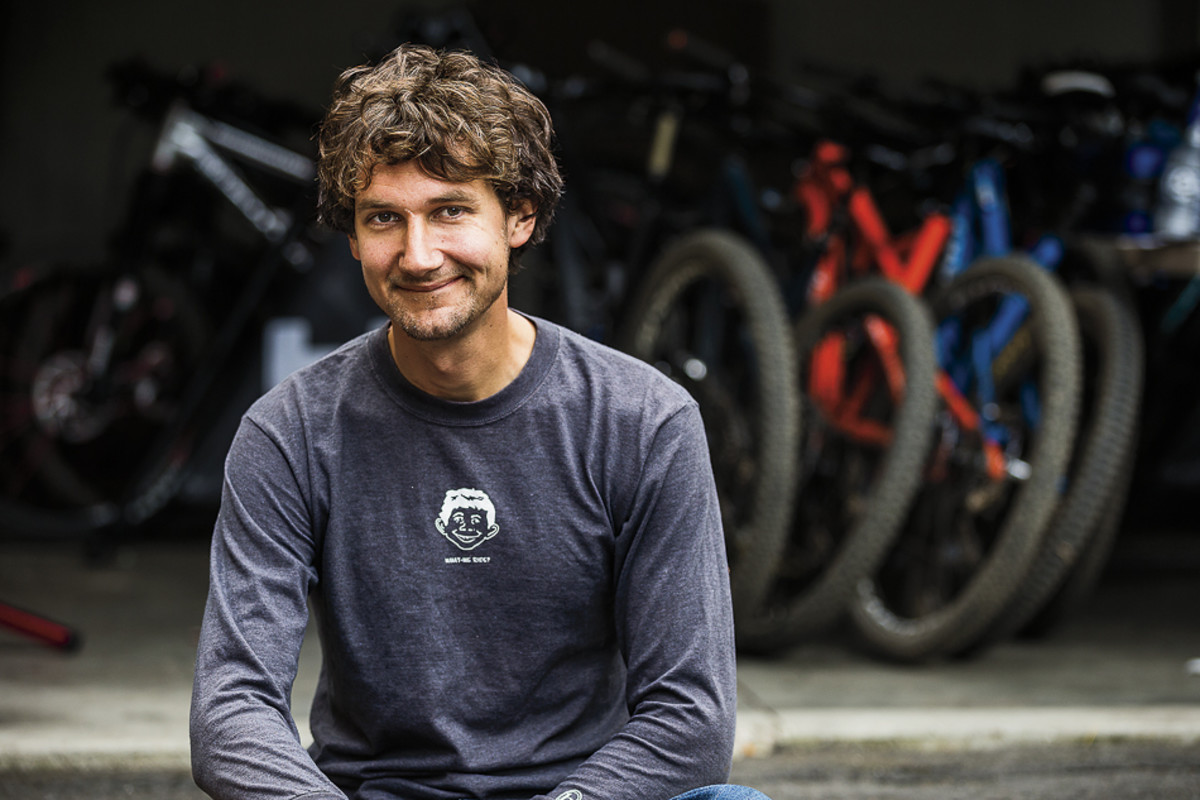 Favorite Ride
Everyone else is probably going on about how hard this decision was. After all, this year we had the best lineup of bikes we've ever had. But Evil's The Following stood out immediately. On my first ride, it shook the foundation of what I thought a bike could do, and crumbled to the ground my perception of 29ers. It was a masterful climber and was forgiving but an absolute riot on the descents. There were some remarkable contenders at lower prices and from companies that have been around for longer than seven years. But small brands take chances. Rather than just making a 650b Uprising and calling it a day, they showed the industry that aggressive 29ers are still relevant.
Simon Stewart
Simon loves nothing more than to get tucked into any kind of technical debate. Add in a grip of Oregon's finest microbrews, a properly tuned-up crew of Palmer, Travis, Pops and Vernon and next thing you know it's 2 a.m. and they're still nattering on about press-fit bottom brackets. Occasionally he can even be heard ranting about cable routing in his sleep. He remembers the day clearly when his dad came home from work with two bikes stuffed in the boot, a blue 5-speed and a red 10-speed, both drop-bar racing bikes. Since his brother was a year older, he of course got the 10-speed. That lack of five bloody gears caused much pain and suffering. It took many years and many bikes to overcome the deep scars they left behind, and he would like to point out that he now has 96 more gears than his brother.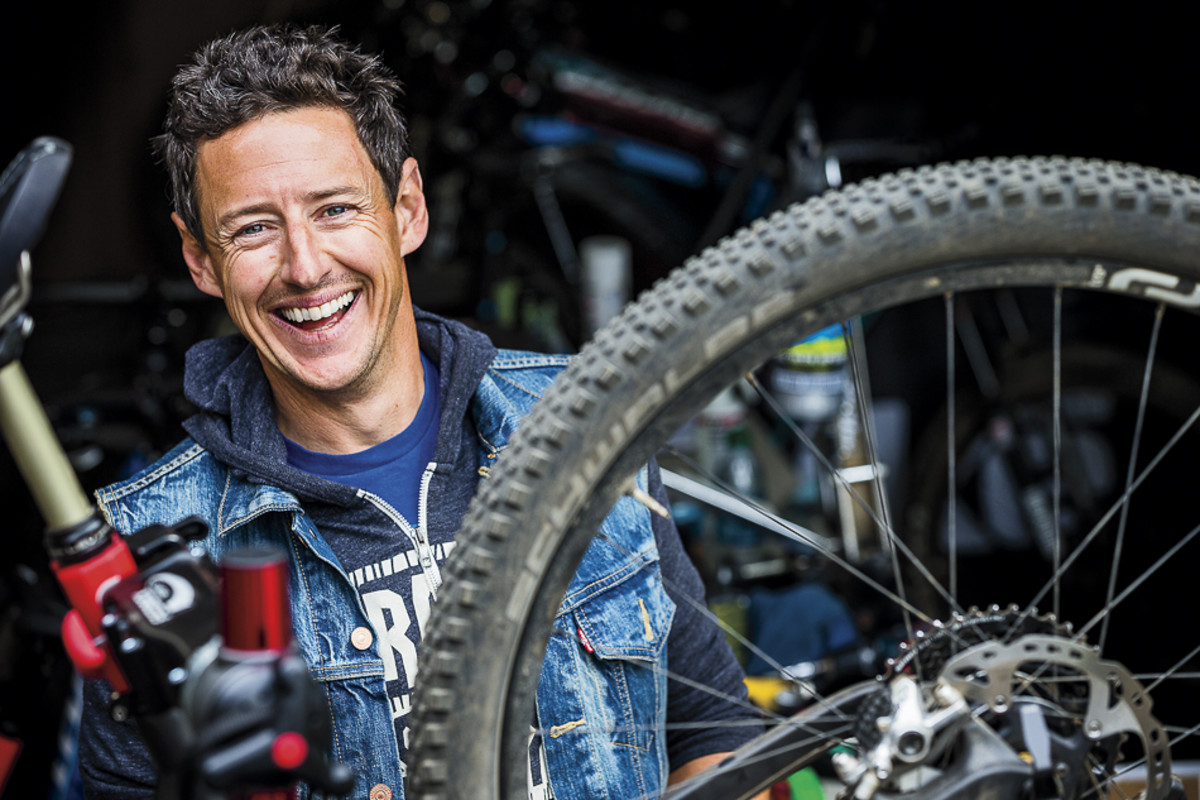 I had an inkling early on that my pick would be one of the slacked-out, short-travel 29ers. Maybe the terrain around Bend had something to do with it, but nonetheless the bikes I was having the most fun riding were the Kona Process 111, the Banshee Phantom, the Transition Smuggler and Evil's The Following. After an epic shred down Oakridge's Alpine trail on the Evil, I knew it was the one. At one point during a less hectic part of the descent I even found myself daydreaming about the parts I have on another bike that I could swap over to the Evil frame. The way the suspension pedals and absorbs bumps seemingly independent of each other is remarkable. It's like black magic, and I want one.
Petie Thom
Bend, Oregon, local Petie Thom is a lover of all things bike. When she's not exploring the trails around town, her job as a manager at Hutch's Eastside bike shop allows her to immerse herself in the bike industry. Petie strives to inspire others to incorporate riding into their lifestyles. Her main goal is to help her customers and friends find the right bike and get more people out riding.
Petie was happy to be able to put work on hold and join the Bible crew as one of three female testers. This was her first year as a member of the Bible and she was honored to be a part of the process.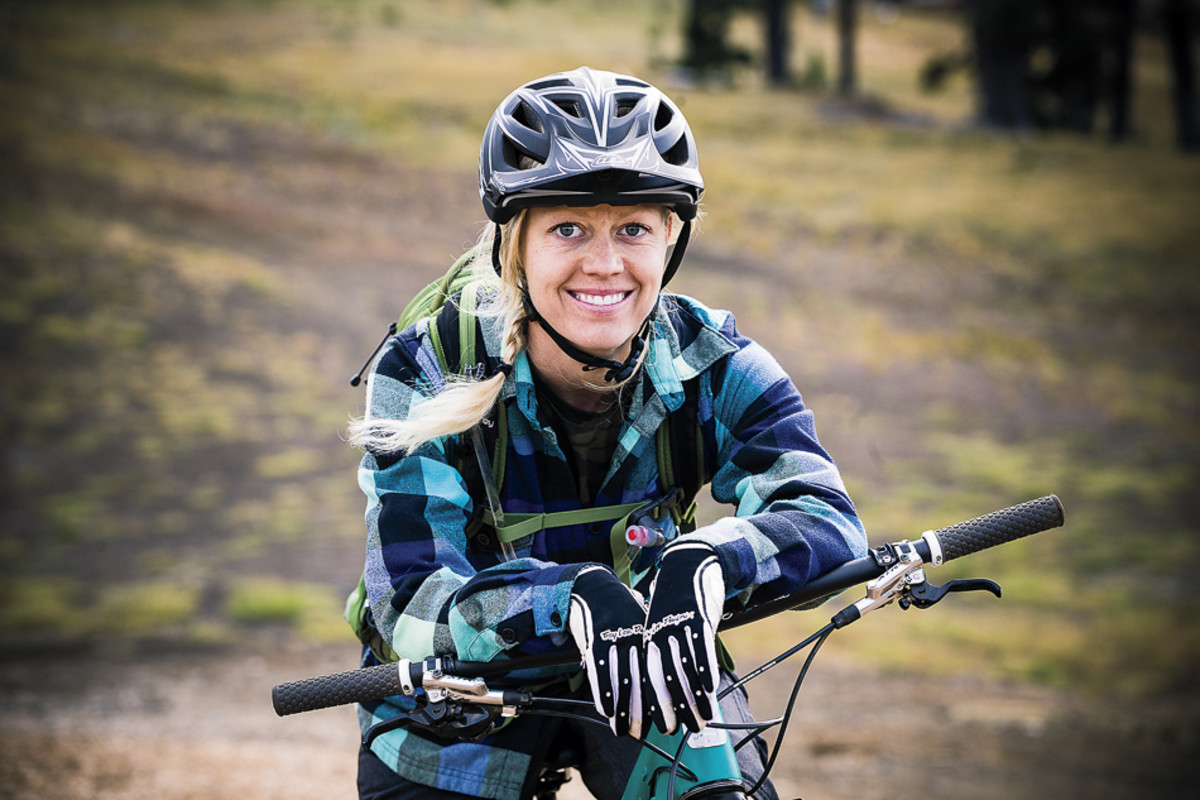 Favorite Ride
We had the opportunity to test a lot of great bikes. There were a couple that really took me by surprise, like the Specialized Era and the Scott Contessa Spark, but there was only one I fell in love with, and that was the Juliana Roubion. With its full-carbon frame, 1×11 drivetrain and 150 millimeters of travel, every aspect of this bike was just plain unadulterated fun. Descending on the Roubion felt as if there were tiny monkeys carrying pillows under my tires. The frame is stiff, responsive and it just seemed to roll effortlessly on the climbs. The Roubion truly is 'The brawn of the Bronson in the spirit of Juliana.'
Lydia Tanner
Recovering XC racer and former wayward Bike intern Lydia Tanner was a new addition to the test crew this year. Until the Bible she thought dropper posts were for weenies, but after riding them for six hours a day, every day, she figures she probably can't live without one anymore. When she's not pedaling, you'll find her grappling with rocks, setting a skin track or pounding words into her computer. She also makes a mean gingersnap. As one of the few gals to inhabit the Bible man cave so far, she was willing to endure all the farts for a chance to talk girl bikes and see how far they've come. She truly believes in the power of adventure, especially long rides, and she hopes this year's offerings will help make epic days more accessible to more ladies than ever.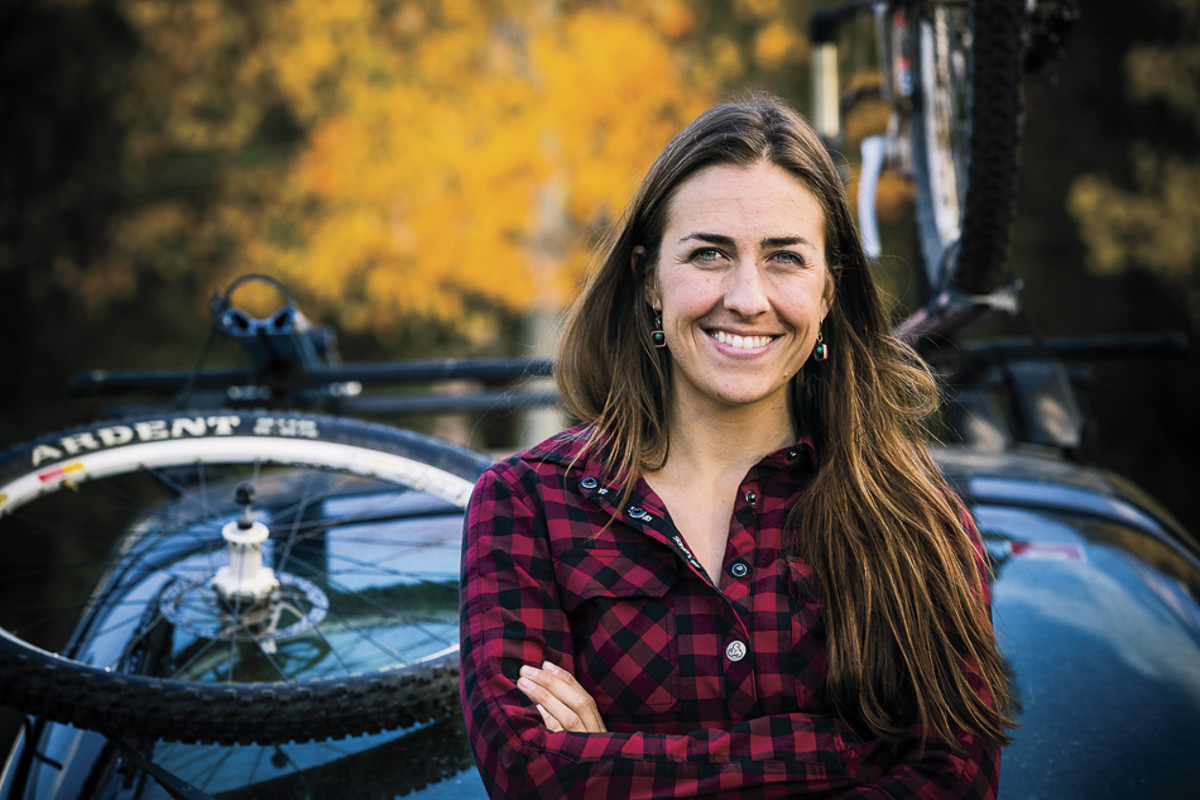 Favorite Ride
Oh gosh, I just get one? I think the Juliana Roubion was a standout for all of us with its sexy turquoise paint job and heroic trail feel, and I still harbor a weird sort of affection toward the Kona Process, with its thoughtful build and playful manners. Still, for me it's the Specialized Rumor. It's fast, nimble and unbelievably fun to ride. I applaud the effort Specialized has put into developing its women's line, and I love seeing a bike with bitchin' parts, stealthy paint and geometry that actually works. I've always just opted for men's bikes, which tend to favor my aggressive style of riding, but the Rumor had me changing my tune. For once it felt like a girl bike actually gave me an advantage. Maybe there's something to this whole 'women's-specific' thing.
Browse our Bible Minisite to see all 34 reviews.