The Slash 29 embodies Trek's conviction that 29-inch wheels are the fastest option for enduro racing. That conviction must be a pretty strong one, since Trek was willing to scrap the Remedy 29 model name to make room for the new Slash.
The bike is the result of development with athletes like Tracey Moseley and Justin Leov, both of whom made use of the Remedy 29 on the EWS circuit, often with longer-travel forks. It sports 150 millimeters of rear-wheel travel and a 160-millimeter fork. Its carbon frame features adjustable geometry that toggles the head angle between 65.6 and 65.1 degrees. Trek's initial play is to position the Slash as a premium, purpose-built race machine. To that end, there is no aluminum Slash. The top-end 9.9 build that I rode retails for $9,000, and the only other complete build is the well-specced 9.8 model at $5,500.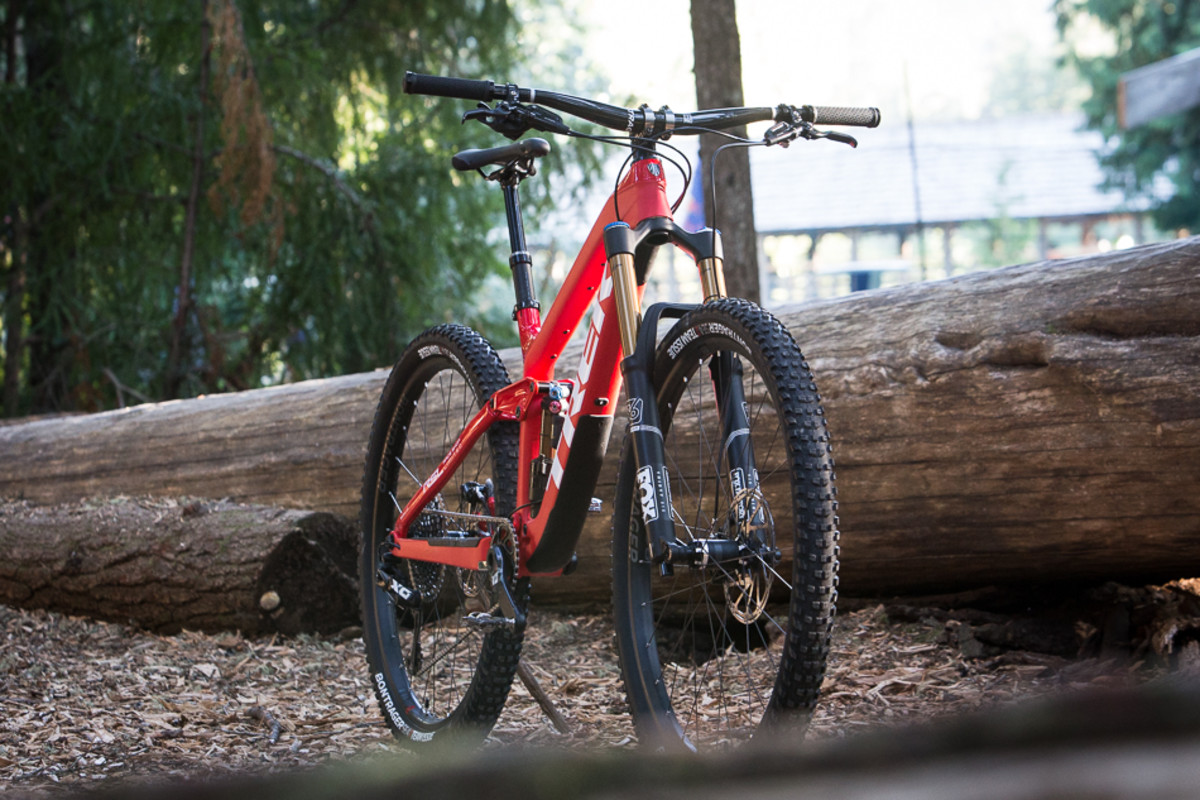 You can read this post for all the tech details on the Slash 29, but here are the basics:
Trek Slash 29 Specs
Wheel size: 29-inch
Travel: 150 millimeters rear, 160 front
Frame material: Carbon fiber
Head angle: 65.6 (High), 65.1 (Low)
Chainstay length: 433 (High), 434 (Low)
Bottom bracket: PF92
Boost 148 rear spacing
Not compatible with front derailleurs
ISCG05 tabs
View full specifications / geometry
Build options: 9.9 (tested, $9,000 MSRP), 9.8 ($5,500 MSRP), frameset ($3,700)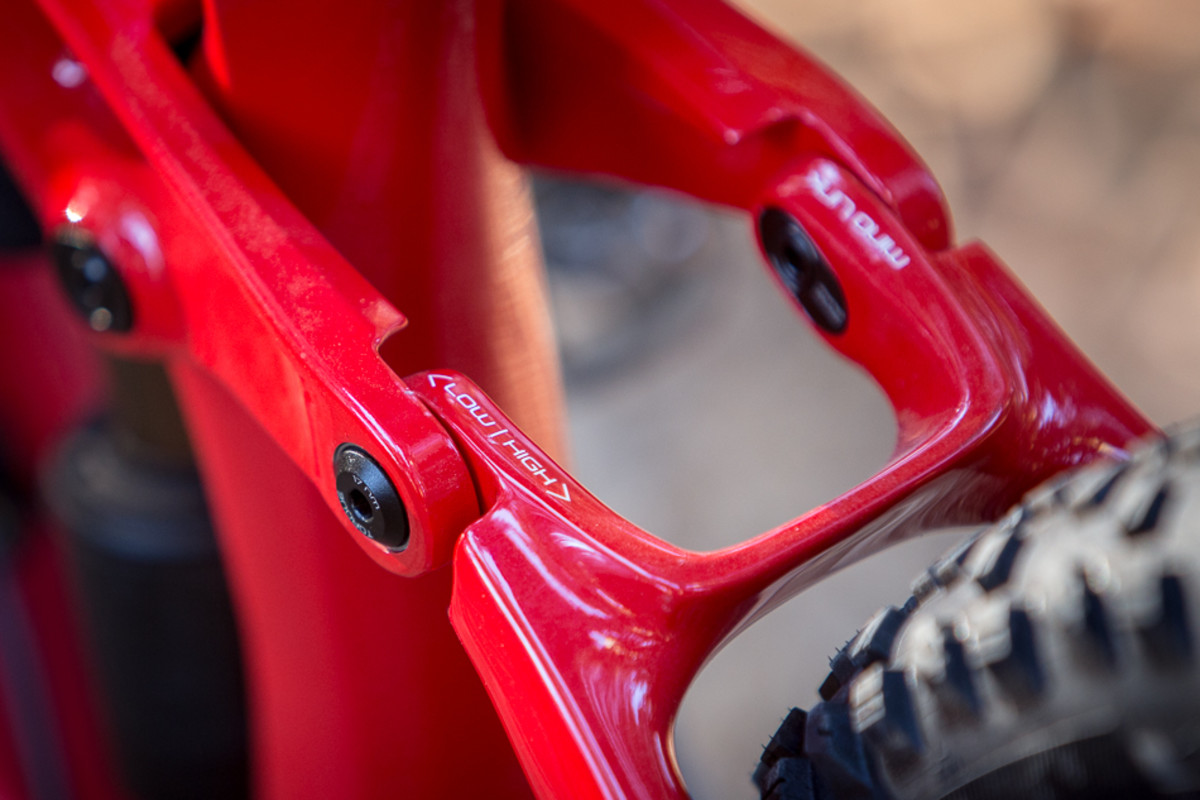 Riding the Trek Slash 29
Many of Whistler's Lost Lake trails are tight, undulating affairs with flat corners–the exact type of terrain I expected to encumber the Slash 29's combination of big wheels, long travel and a 122-centimeter (48-inch) wheelbase. The Slash's size didn't slow me down, but I made frequent use of the Fox 36's Talas travel adjust. Dropping the front from 160 to 130 millimeters reduced the body language required to get the Slash around tight corners and made the bike more lively over flat sections of trail. The Talas adjust also improved steering precision on climbs, which otherwise required vigilance.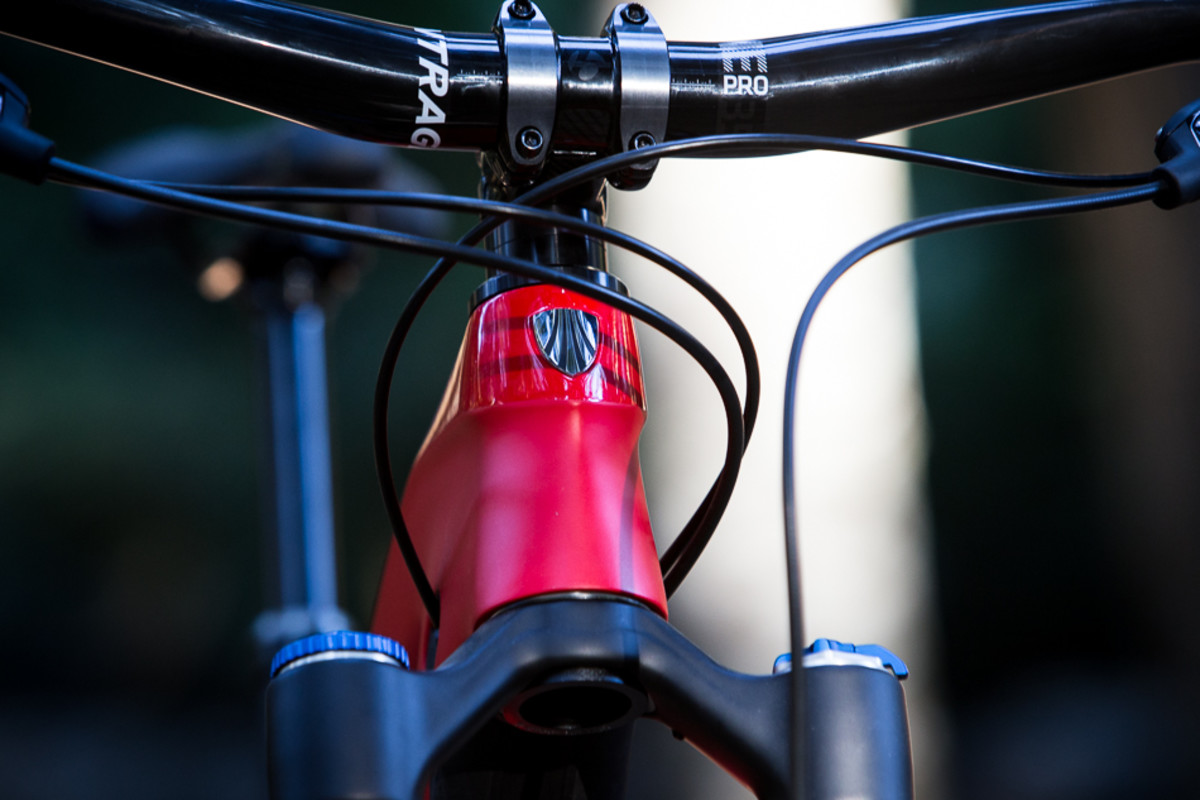 The Slash forgoes Trek's Full Floater and Re:aktiv suspension technologies. They aren't missed too much, thanks in part to the Fox X2 air shock, which offers high- and low-speed adjustments for both compression and rebound damping. This is an enduro bike–it's meant to be ridden downhill fast, and to be capable of going back up. It certainly is capable of that, but handles non-technical climbs best with the fork dropped to 130 millimeters and the shock with its two-position lever in the firm setting. On technical climbs, a few extra clicks of high-speed compression on the shock help keep things moving forward efficiently.
Unsurprisingly, the Slash is at its best when going downhill fast. The Whistler Bike Park offered ample opportunity for that, and the Slash was surprisingly fun on jump lines like Freight Train, Dirt Merchant and Fade to Black, where its large wheels and long wheelbase were unfazed by the hand-numbing combination of high speeds and braking bumps.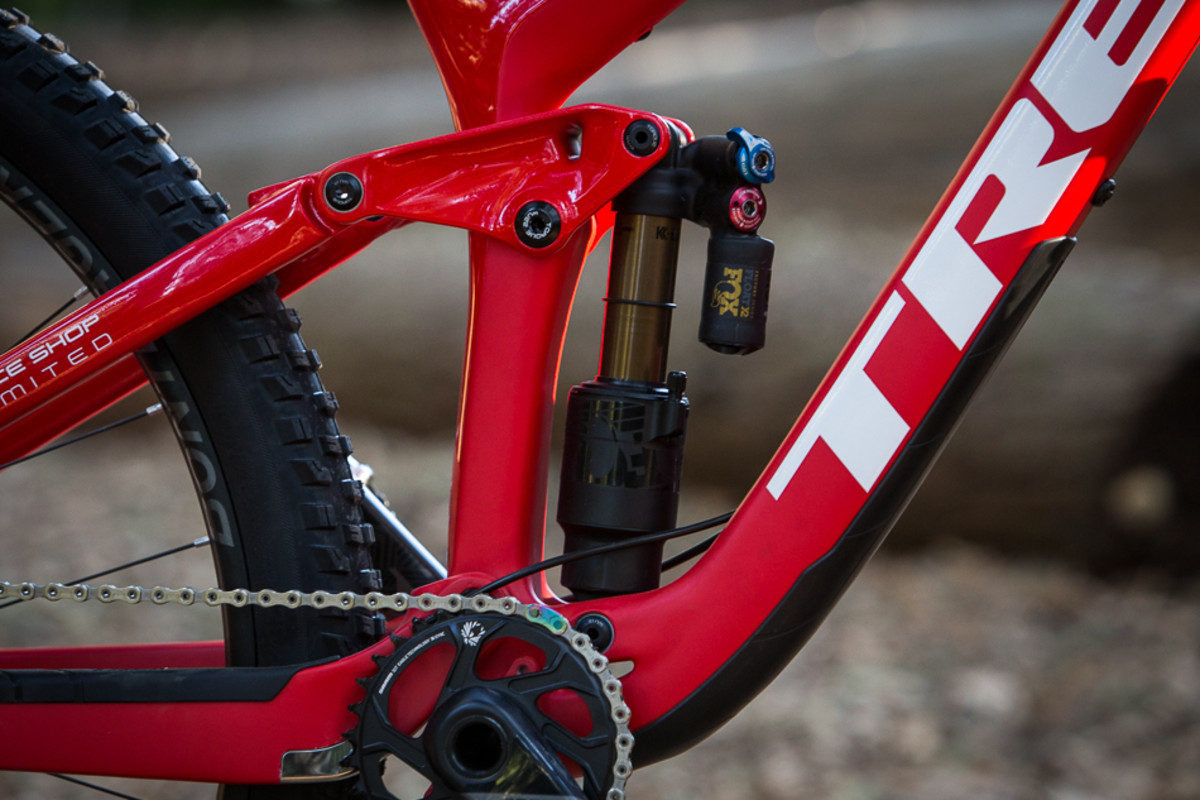 More relevant, though, is the Slash's performance on technical trails. The bike is capable on all technical terrain, but shines on wide-open sections, where its big wheels carry tons of speed and let the frame's deep travel soak up the chattery small stuff and the bigger hits.
You can achieve just about any feel you want with a shock like the Float X2, but I found a happy place pretty quickly. Especially at bike park speeds, the shock felt best with less high-speed and more low-speed compression. This setup allowed for pudding-like suppleness off the top, but still gave ample support in the corners. Big, repetitive hits didn't seem to bother the system either, and I never felt a harsh bottom-out, despite my best attempts to find one on the various drops throughout Whistler.
Everything was hunky-dory spec-wise, aside from the relatively short-travel 125-mil-drop post, which Trek specs to give the bike more sizing flexibility. Many buyers will also be disappointed to see aluminum rims on a bike this expensive, and that seems like a fair expectation for a brand like Trek. I've spent a good bit of time on the stock Bontrager Line Elite 30 wheels, though, and am continually impressed by their ride quality and durability.
I was repeatedly hit with the Slash's rear wheel when dropping down steep roll-ins and technical chutes. This is, of course, a function of the bike's wheel diameter, not its frame design. You're just more likely to experience the dreaded rear-wheel rub when riding a 29er in the kind of terrain the Slash is meant for. Consider it the bike's way of telling you to get off the brakes, stop hanging off the back and get your weight centered and in control. If you heed its advice, you'll probably find yourself charging into a new realm of technical riding possibilities.
Look for more on the Slash once we've had one for a longer test.
More long-travel 29ers:
Dream Build: Evil's The Wreckoning