Today the new Norco Range makes its debut, having received a host of updates, including the addition of a 29er version. Norco set out to create a big-wheeled version of the Range while maintaining the handling characteristics that made the previous generation of 27.5 bikes so popular. We've been spending the past few weeks getting acquainted with the Range C9.2, which features a SRAM X01 Eagle Drivetrain and RockShox suspension.
What makes this new Range line up so special is Norco's attention to detail when it comes to fit. The 27.5 line up is available in a full size run from extra small to extra large, while the 29-inch wheel version is offered in three sizes from medium to extra large to offer a no-compromise platform that accommodates the big wheels.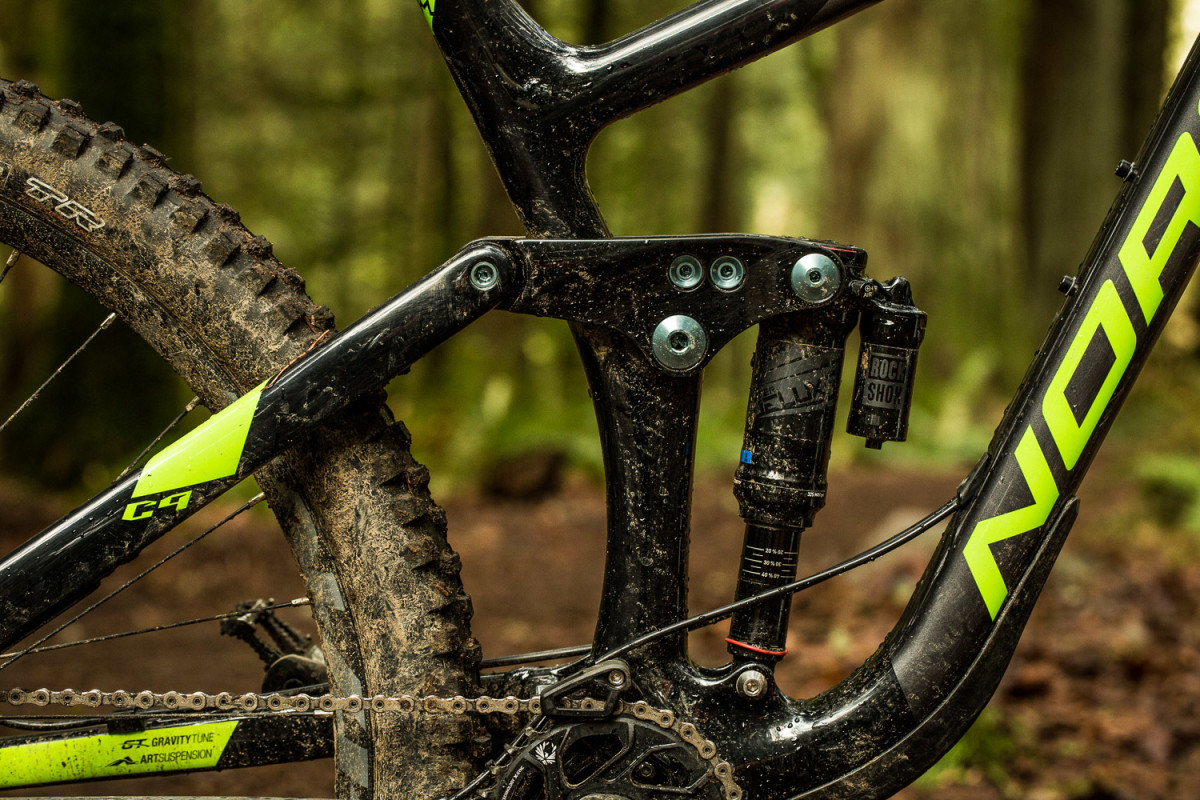 Norco's Gravity Tune abandons the traditional one-size-fits-all chainstay length ideology. With each increase in fame size, 5 millimeters are added in chainstay length, ensuring that the rider experiences the same handling characteristics no matter what frame or wheel size they are riding. On the 27.5 bikes, that translates into a 20-millimeter difference in chainstay length between the extra small and extra large, making sure riders on either end of the size spectrum get a proportionally balanced bike front to back.
Norco Range 29 Geometry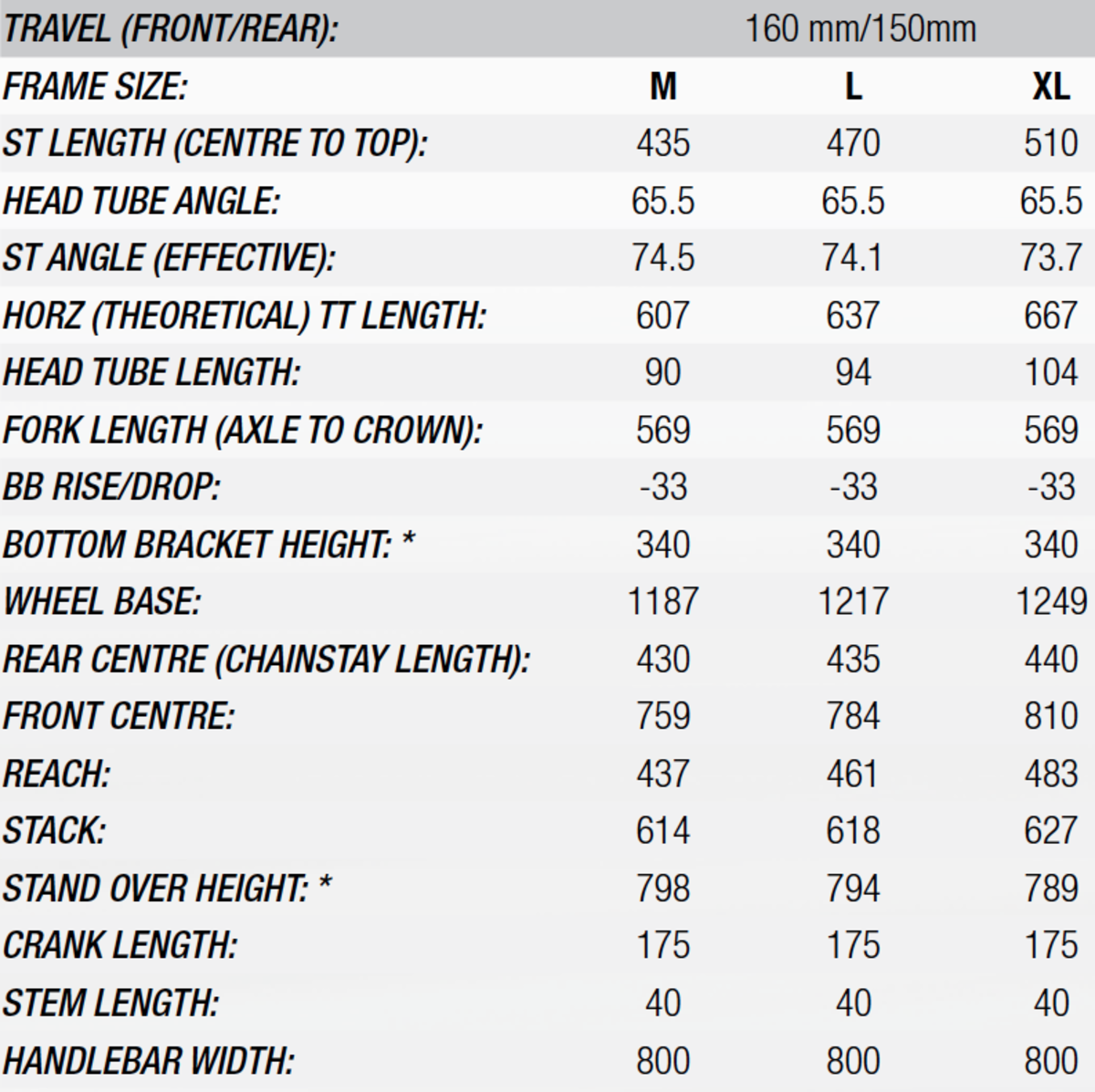 View geometry for the 27.5-wheeled Range.
Our size large test bike combined a 435-millimeter chainstay with a 461-millimeter reach for a wheelbase of 1217 millimeters. Add to that a 33-millimeter bottom bracket drop and 65.5-degree head angle, and it should come as no surprise that the new Range feels incredibly stable at speed.
Although not the top-end model, our carbon-framed C9.2 sports a premium build kit. The 150 millimeters of rear wheel travel is sprung by a metric-sized RockShox Super Deluxe RC3. Up front you'll find a RockShox Lyric RC Solo Air with 160 millimeters of travel and Boost 110 spacing. A SRAM X01 Eagle drivetrain and Guide RS brakes, along with details like a 40-millimeter stem with 800-millimeter bars, round out this $5,800 build. The model line starts at $4,250, and tops out at $7,400.
Norco's new A.R.T. suspension platform offers a more progressive suspension curve than the previous generation Range. This allowed me to achieve a very supple initial stroke with predictable supportive ramp-up right out of the box. In combination with the big wheels this delivered great traction under braking and through chattery corners. And, as a bonus, the bike is dead quiet. No sounds rival that of the trail and tires, especially not a noisy bike's confused percussion solo.
The new Range offers a similar headtube design and rear derailleur hanger as used on Norco's Aurum DH bike, but that's not the only inspiration borrowed from the DH line. "We looked at the way Enduro bikes are being used–yes, they're pedaled to the top, but essentially in an enduro event they go through four or five downhill races over a weekend," noted Senior Design Engineer Owen Pemberton. "This is a bike that's going to be ridden hard, and we wanted to make it as reliable and dependable as possible. So we took everything we learned from the Aurum, which is the strongest bike we'd ever made, and employed it on the new Range Carbon."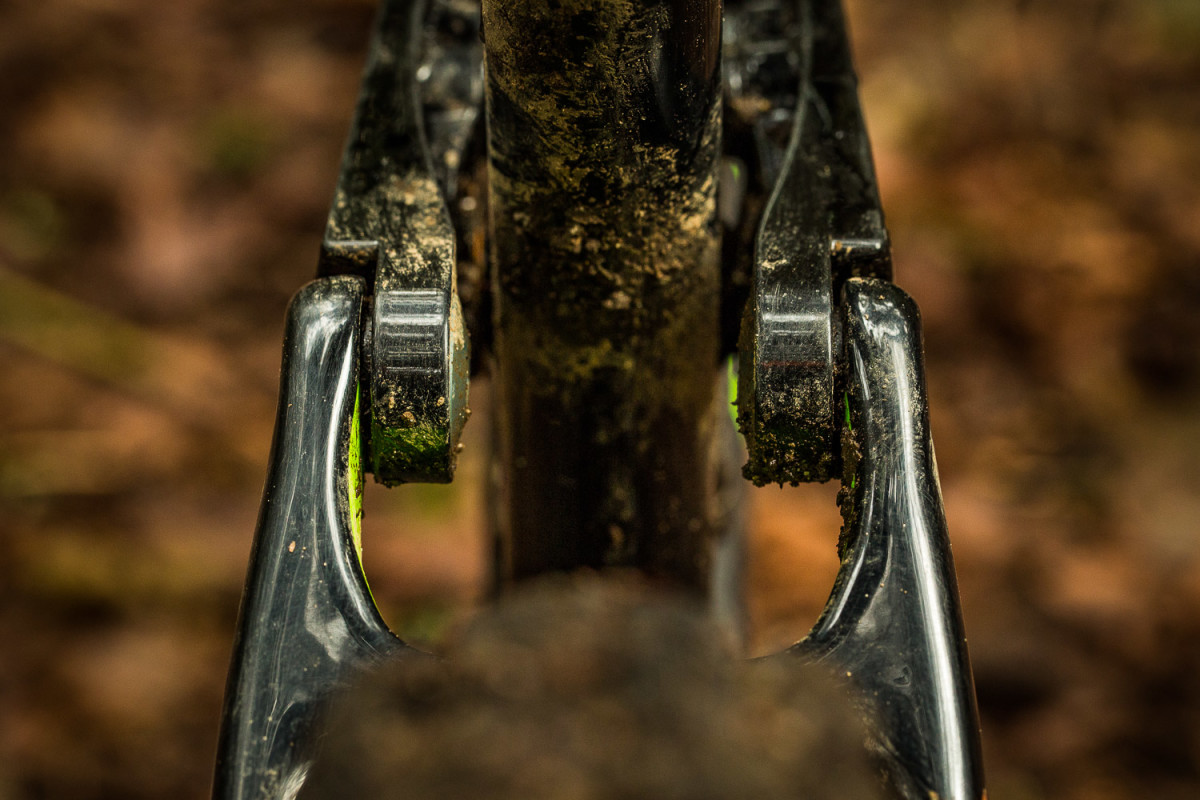 This Aurum's influence was noticeable as soon as I pulled it out of the box. A stout linkage and strong lines look the part and it came as no surprise that this downhill-inspired chassis exhibited razor sharp handling characteristics. Adding to the precision handling was a smartly speced Race Face AR 30 wheelset that could accommodate 2.5-inch Wide Trail Maxxis Minions front and rear. I was able to run lower than normal pressure, about 25 in the rear and 23 in the front, with no noticeable tire roll. Add all those elements together and this new Range was right at home on the wet roots and rocks of the Pacific Northwest.
This season, long-travel 29ers have achieved a new level of capability. Models like the
Trek Slash
,
Specialized Enduro 29
, and
Evil Wreckoning
were among the favorites at this year's Bible of Bike Tests. This new 29-inch Range stands right alongside these popular bikes as a capable climber with outstanding descending capabilities. For a rider like myself who wants a bike that can be pedaled all day without making any compromise on downs, the new Norco is another top performer in a category with some of the year's most exciting bikes.
More details at Norco.com.