Intense Cycles has unveiled the latest bike in its all-new 2017 line, and this one has been kept well-hidden from the public eye. Perhaps fittingly, it is named the 'Recluse,' but once the word gets out about this versatile all-mountain machine, we suspect it's going to have a hard time keeping to itself.
By the looks of the bold matte turquoise and grey paint job of the 'Elite' build I'm testing, the Recluse actually seems to have a secret desire for attention. And that's exactly what it's been getting in the lift lines of the Whistler Mountain Bike Park: Heads have been turning so much I've felt like I'm standing next to Gisele, and more than a few riders in town for the 2016 Crankworx Whistler mountain bike festival have stopped to ask what this new bike is all about.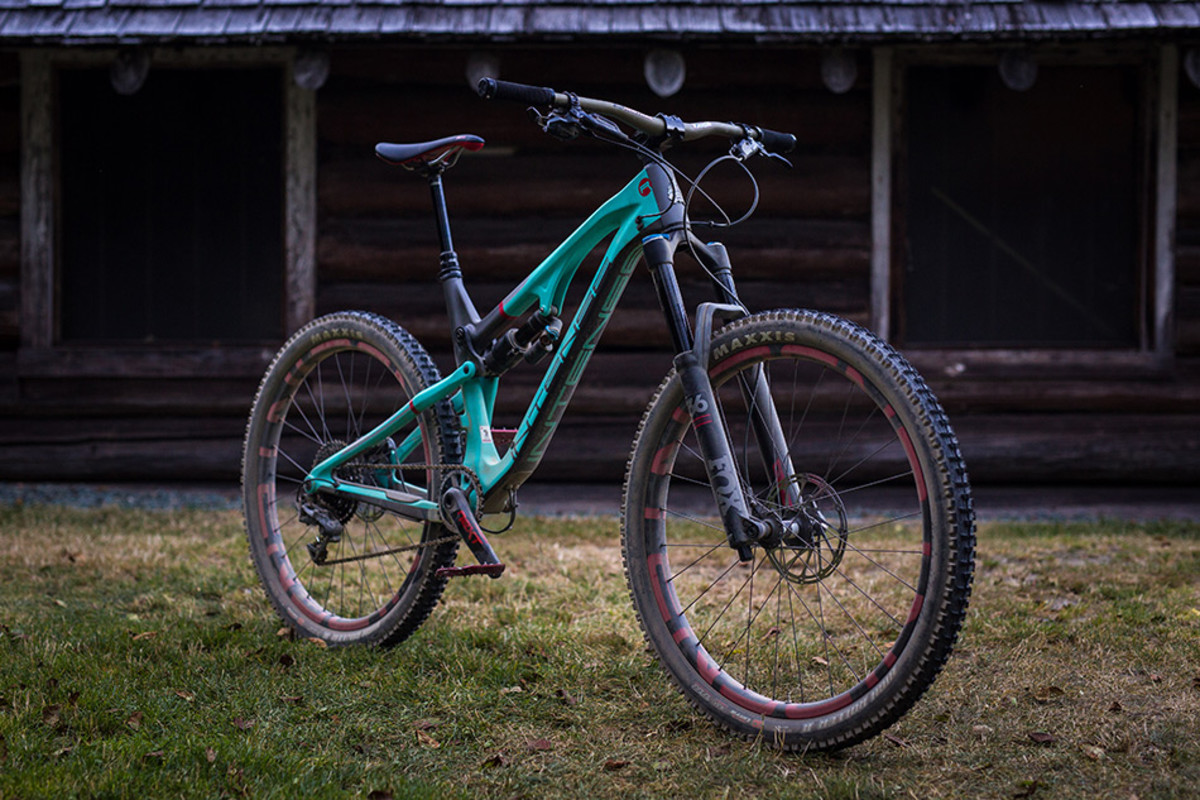 So what is it all about? Well, judging from the Recluse's geometry and the amount of suspension travel it has, it's clearly an all-mountain bike with perhaps a slight bias toward descending. It appears to occupy a place in Intense's line between the new Spider 275C (read our review of that bike here) and the previous Tracer 275C (read our dual-tester review of that bike here). But with some key geometry updates and the new 'JS Tuned' suspension platform—essentially a modified VPP system designed by Intense's founder and designer, Jeff Steber—this new Recluse is already proving to be a more capable bike than some of its predecessors, especially when it's pointed downhill.
In terms of geometry, the Recluse is well balanced, with a sensibly slack 66-degree head angle that inspires confidence on steep descents. And when climbing, the 75-degree seat-tube angle allows for a centered body position when pedaling in the saddle—making it easy to keep the front end under control.
Though the Elite build has a formidable $7,900 price tag, it comes with an impressive array of parts, leaving little, if anything, to be desired. In addition to the Fox suspension, this build features SRAM Guide brakes, a RockShox Reverb Stealth post with a 150-millimeter drop, a SRAM X01 drivetrain with Race Face Next cranks, a Renthal FatBar bar with a Thomson Elite stem and Intense's new carbon rims (mated to DT Swiss hubs), which have a 30-millimeter internal rim width.
Look for more on the Recluse in the future.