In order to qualify as Dream-Build worthy, a bike should 1) be perfect and 2) be lusted after. And while the Redpoint performed above all expectations on my favorite riding trip of the year–a three-day bikepacking adventure on the Arizona Trail–it didn't tick off either of those boxes for me. So why did I choose it? I didn't–it chose me.
Despite its flaws (we'll get to that later), the Redpoint is an insanely good bike. After having spent a week taming the relentlessly raw and rugged Arizona desert on a couple of them, Bike's photo editor, Anthony Smith, and I agreed that the Redpoint would go toe-to-toe with any of our favorite aggressive trail bikes.
But that was way back in April, and a dozen amazing new bikes have come out since. Besides, Salsas are workhorse adventure bikes. They're modest, Midwestern steeds, not flashy dream builds, right? The Honda Accord is one of most well-made, reliable and nicest-driving cars on the road, but you're not going to take one on MTV's "Pimp My Ride."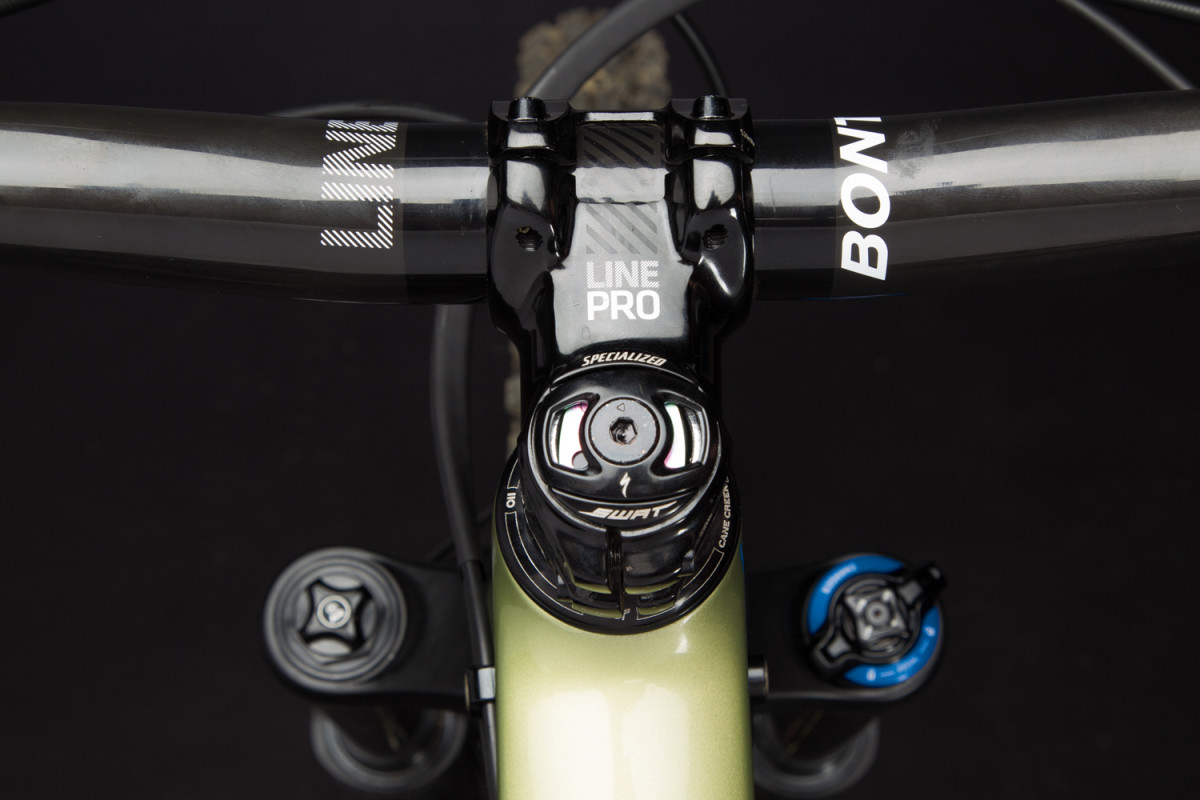 You might deduce that what I'm saying is that just because Salsa positions its bikes as tools rather than objects to lust after, they're not dream-build worthy. Nope. My major source of hesitation was much more trivial: The Redpoint has external cable routing. That's basically it. Shallow yes, but in my defense, I like a tidy bike. Internal routing can now be done in a way where tunnels are molded onto the carbon so the housing is simply fed in one end and pops out the other. It's faster to route and cleaner looking, plus the housing is protected and it won't rub paint off the frame. The Redpoint does not have this. My second hesitation included the use of a press-fit bottom bracket. Finally, I wasn't so sure about the annoyingly small 27.5-inch wheels. I like 29ers. As far as I'm concerned, it's the superior wheel size. Mind made up. Not perfect.
But then something happened, or rather, didn't happen: No other bike I rode this year had quite the same impression on me as the Redpoint did. I went fast on the thing, and it was fun as hell. At the end of the summer, the fact that the Redpoint was still stubbornly stuck in my head, despite having the wrong wheel size, ugly cable routing and no threads in the bottom-bracket shell, meant I was literally daydreaming about it. I felt like the guy in every 'rom-com,' where it takes him the whole movie to realize that his dream girl wasn't the stuck-up popular girl, but actually his quirky-but-awesome best friend.
---
Dream Builds are from the December issue of Bike. Get a copy here.
---
Deciding on parts would prove to be a much easier task. The drivetrain would be SRAM's X01. The 10-50-tooth cassette gives you as much range as a double, but without the pesky front derailleur. The chainring has a new tooth profile that is supposed to last longer and shed mud better. Longevity is yet to be determined, but it's definitely smoother and quieter in the wet. For now, SRAM is only making the X-Sync 2 rings in its own direct-mount configuration, and at the time of writing, nobody else was making another 12-speed ring or crank that accepts SRAM direct mount. This meant myself and the four other editors who chose Eagle would be locked into SRAM cranks, which was fine with me, because the X01 cranks are lighter and stronger than ever. I solved the press-fit problem with an ultra-reliable and always-silent Hope bottom bracket.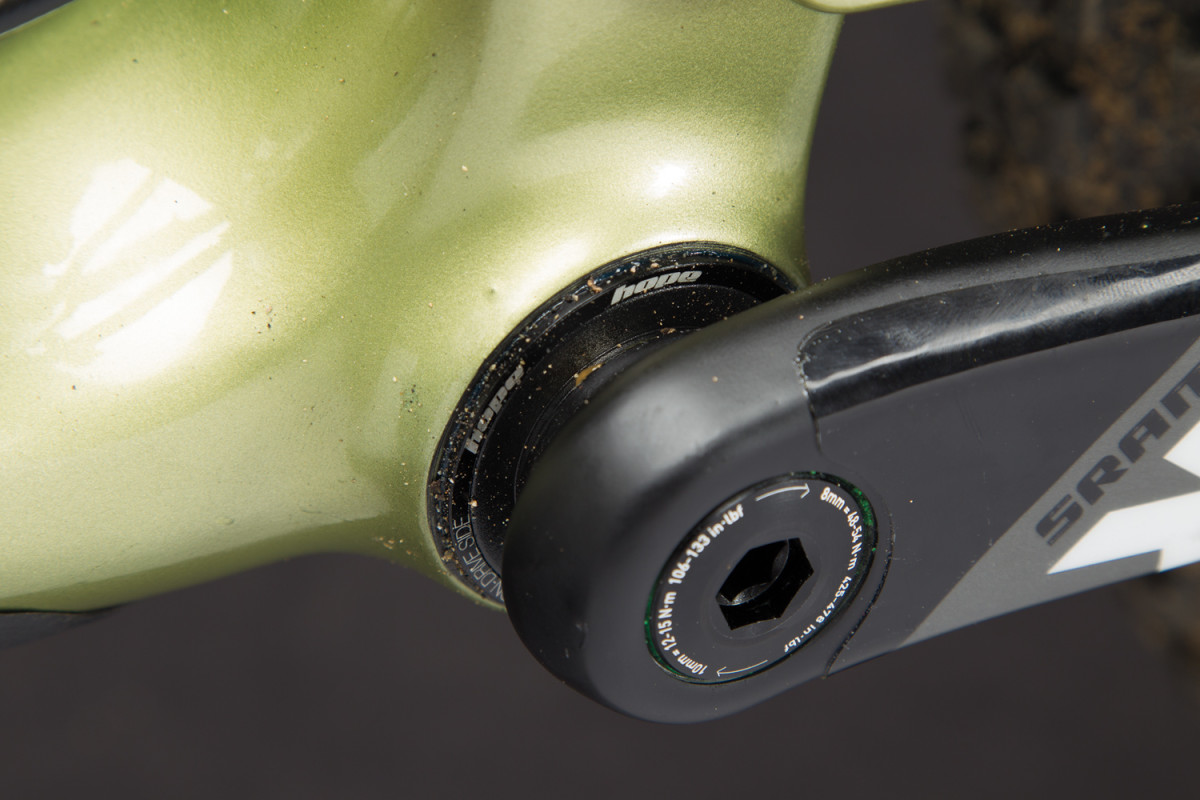 I also knew I wanted Mavic's new XA Pro Carbon wheels. Mavic, once the dominant wheel company, took a massive dive off the leaderboard. Mavic knows how to make a superb product, it just needed to unrest its laurels and make it happen. Enter the XA Pro Carbon: light, stiff and most importantly, wider than 23 millimeters. Most carbon hoops are too stiff, but Mavic realizes the importance of vertical compliance to improve traction and feel. And the XAs are dead sexy to boot.
My dreams were shattered when Mavic wasn't able to get a set here in time, so I went with my second choice: Stan's Bravo Pro. They have the same 26-millimeter inner width, they're also carbon and have a hookless bead, and after a lengthy conversation with Stan himself, I learned they were designed with a similar focus on vertical compliance. I'm not big on the loud logos and the hubs aren't anything to drool over, but on a pure performance level, I couldn't be happier with the Bravos. Especially with the tires I've got on them. The Maxxis Minion DHF 2.5 with 3C Maxx Grip rubber compound is one of the grippiest tires around and makes loose, dry Southern California corners much less sketchy.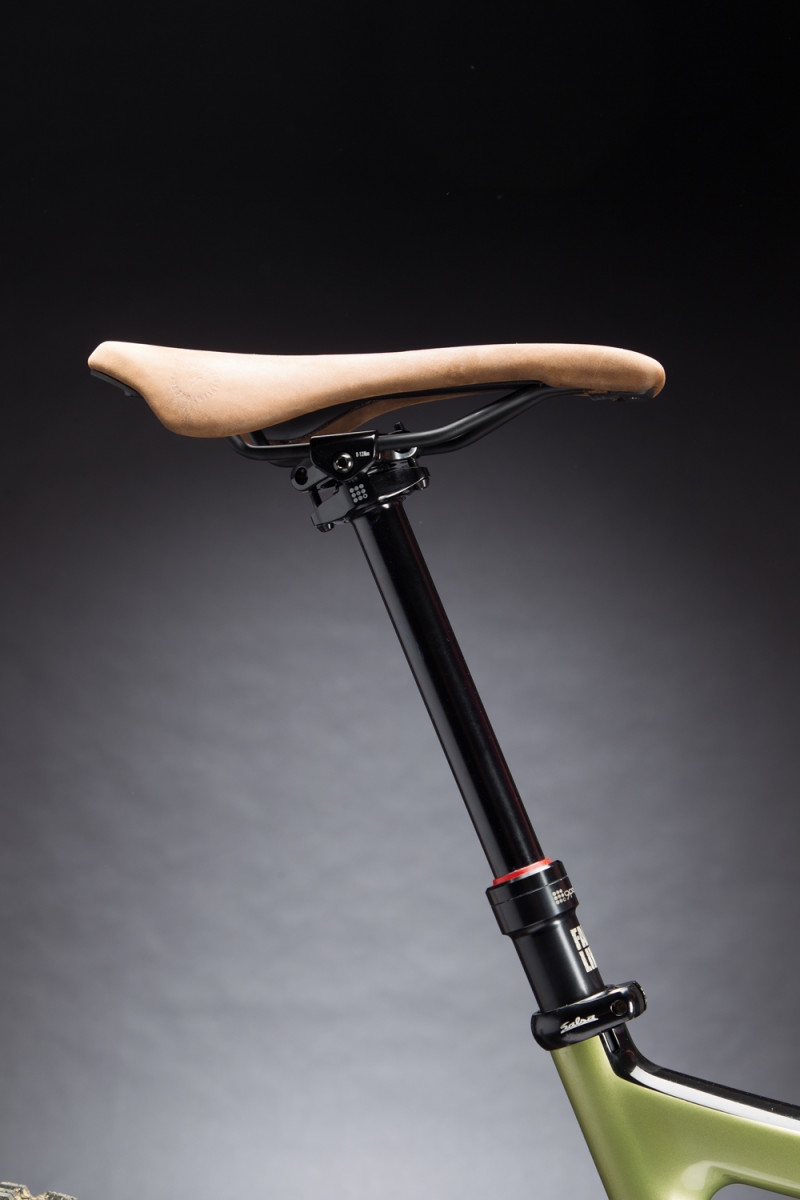 For suspension, I decided to stick to the stock 150-millimeter RockShox Pike and the Monarch RL Shock. I might try a coil shock down the road, but for now I'm satisfied. The Redpoint feels supple, supportive and bottomless as-is, so any tweaking would be purely for curiosity's sake.
I rounded out my build with the 9point8 Fall Line dropper, which I've found to be very reliable, and it's made with up to a whopping 200 millimeters of travel. I went with the 175-millimeter-travel version, and mated it with a Specialized Phenom Anza leather saddle and Cane Creek's dropper-post lever. I chose Bontrager's Line Pro stem and carbon bars because they use a 35-millimeter clamp but aren't too stiff, and they look clean. The headset is a Cane Creek 110, and grips are the luxurious Red Monkey Karv silicone slide-ons. Stopping this unstoppable force of beauty and class are SRAM Guide Ultimate brakes. And, for the final touch, I replaced all the steel fasteners with titanium ones–only the best for my baby. Roll credits.
---
Look for the rest of the builds to roll out over the next month. In the meantime, check out last year's here.