Dreams come in varying levels of lucidity. Some are vivid, their significance so transparent as to seem banal. Others are more enigmatic. The latter type sticks around the longest, its ephemeral scraps haunting my mind, flashing into consciousness when reality provokes the brain to scour its darkest corners for a relevant memory.
I rode more bikes this year than I can count on fingers and toes, but only one left the kind of haunting impression that makes for a memorable dream. Perhaps because I was only able to take one lap on it, I was never able to shake the Ripley LS.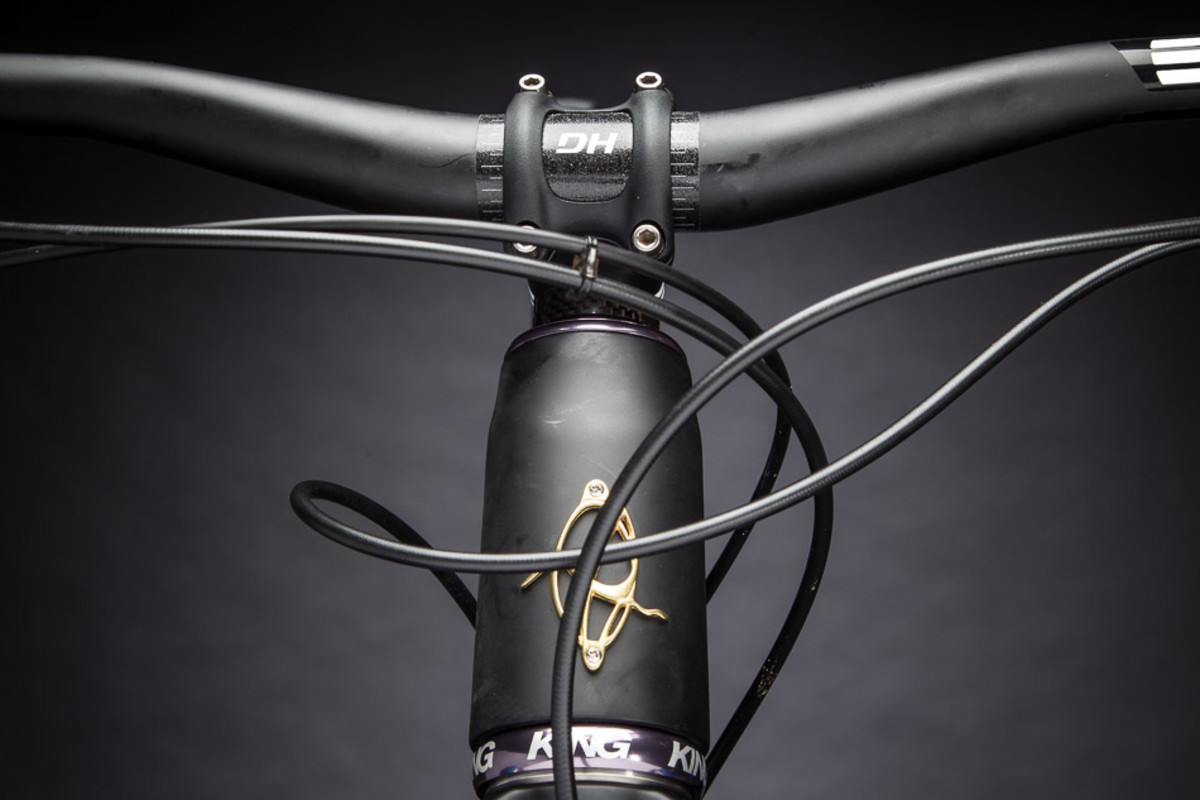 The bike Ibis sent to last year's Bible of Bike Tests was a large–too small for me to test–but I was able to squeeze onto it comfortably enough to note how efficiently it pedaled, encouraging me to get out of the saddle and sprint more frequently than any other full-suspension bike I've ridden. Despite its relatively long 442-millimeter chainstays, it pleaded for tight turns, manuals and undulations to pop off.
Over the past year, I've wondered to what extent my initial impressions were influenced by the size of the bike, the trail I was on or perhaps even my energy level that day. The need to answer these questions–to piece together the fragments of an unfulfilled dream–were at play in my choice of frame. But if all I had to go on were uncertainties, I wouldn't have risked it on the Ripley.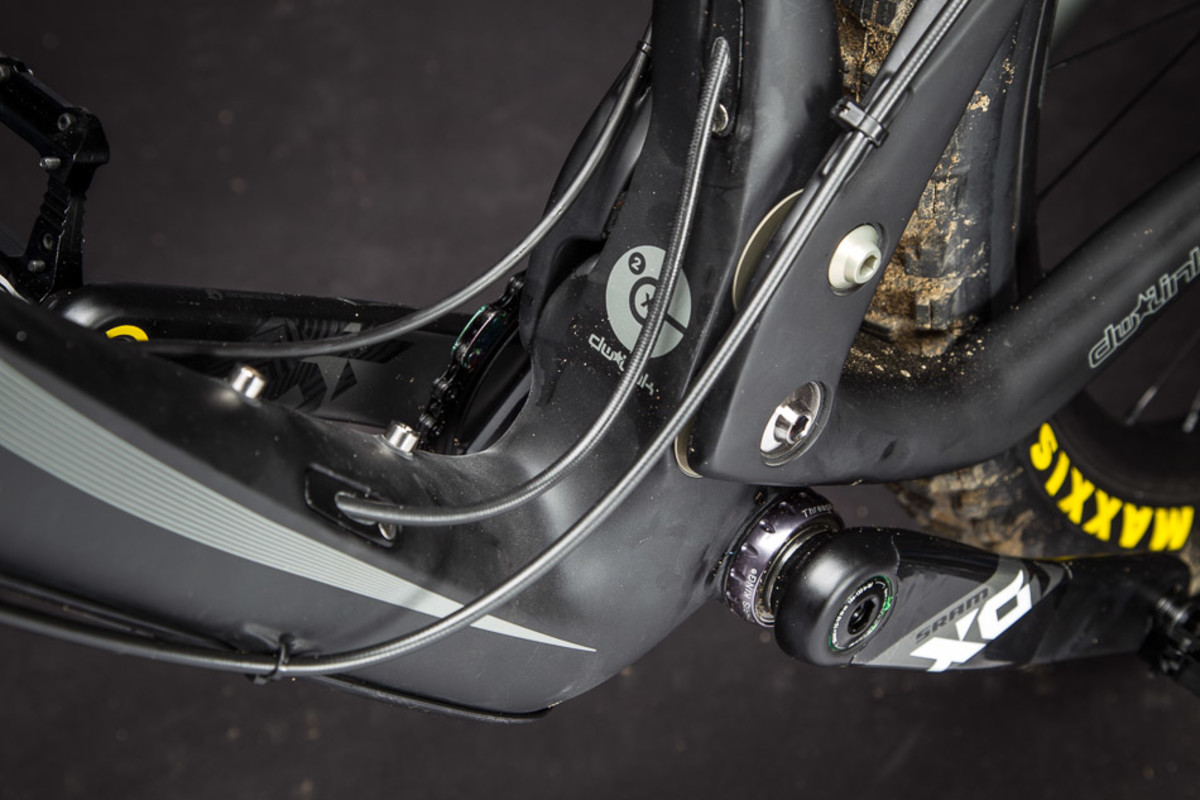 From a technical standpoint, I like that it uses a threaded bottom bracket, allowing my cranks to spin on a trouble-free Chris King ThreadFit, which is matched to an equally lustrous King headset. I'm a card-holding member of the backpacks-only-as-a-last-resort party, so the Ripley's ability to mount two bottle cages–an increasingly rare feature–is another selling point. Boost rear spacing should keep the frame future-proof for at least a few months, while revised internal cable routing makes for a clean look and a quiet ride.
Long-travel, aggressively angled 29ers are growing in number, and with good reason: they're incredibly fast and capable bikes. But that confidence comes at the cost of liveliness and climbing precision, and they often feel like overkill on the trails I ride most frequently. In its 'long-and-slack' incarnation, the Ripley's head angle doesn't dip below 67 degrees, and its wheelbase doesn't cross the 1,200-mil threshold, both of which help achieve the energetic ride I was after with this build.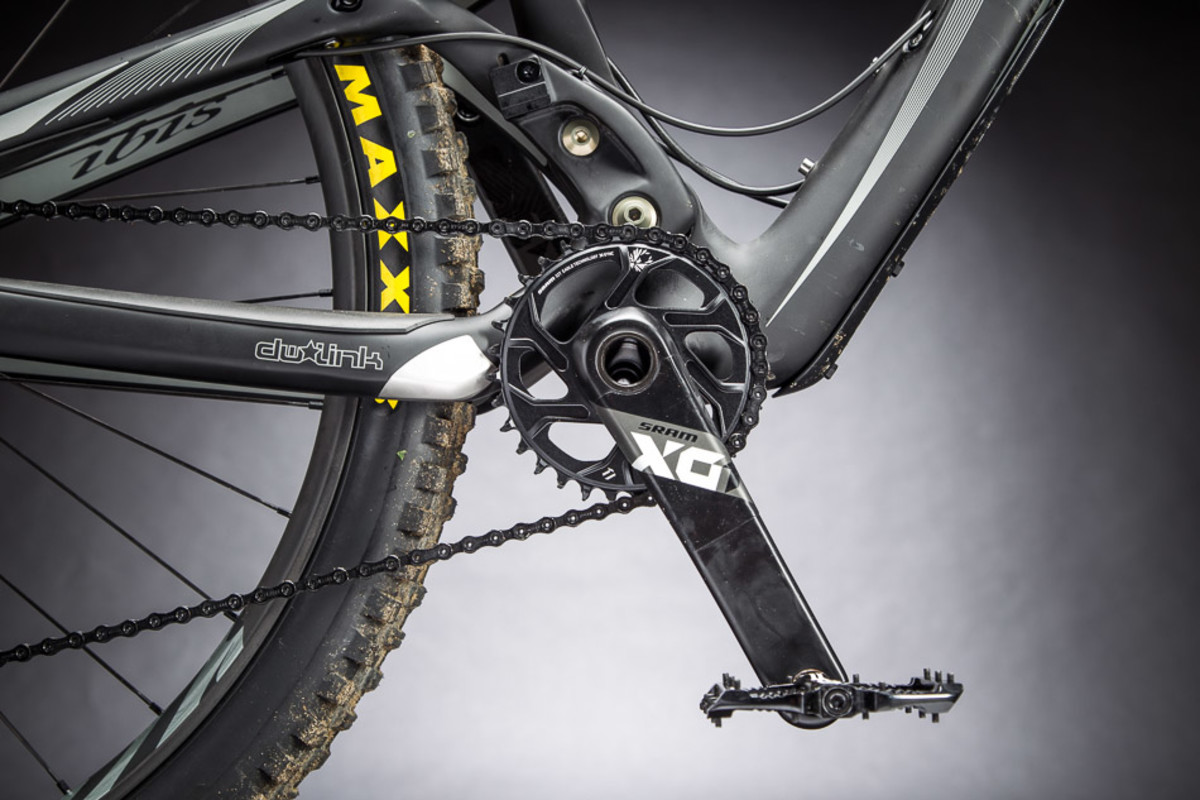 The burly Maxxis DHR II 2.4 Wide Trail tires I chose are trustworthy on the loose-over-hardpack surfaces of Southern California, offering more bite than the High Roller IIs, without much additional rolling resistance. I mounted the DHRs to Ibis' carbon 942 rims. With a 35-millimeter internal width, the 942s are too wide for many tires, but Maxxis' Wide Trail knobbies are sized for rims with broad shoulders. At the center of my wheelset is a pair of Industry Nine Torch hubs, which you'd know if you heard me coming down the trail. The rear hub has 3-degree, 120-point engagement, which means that it's fast enough to actually make a difference on technical climbs.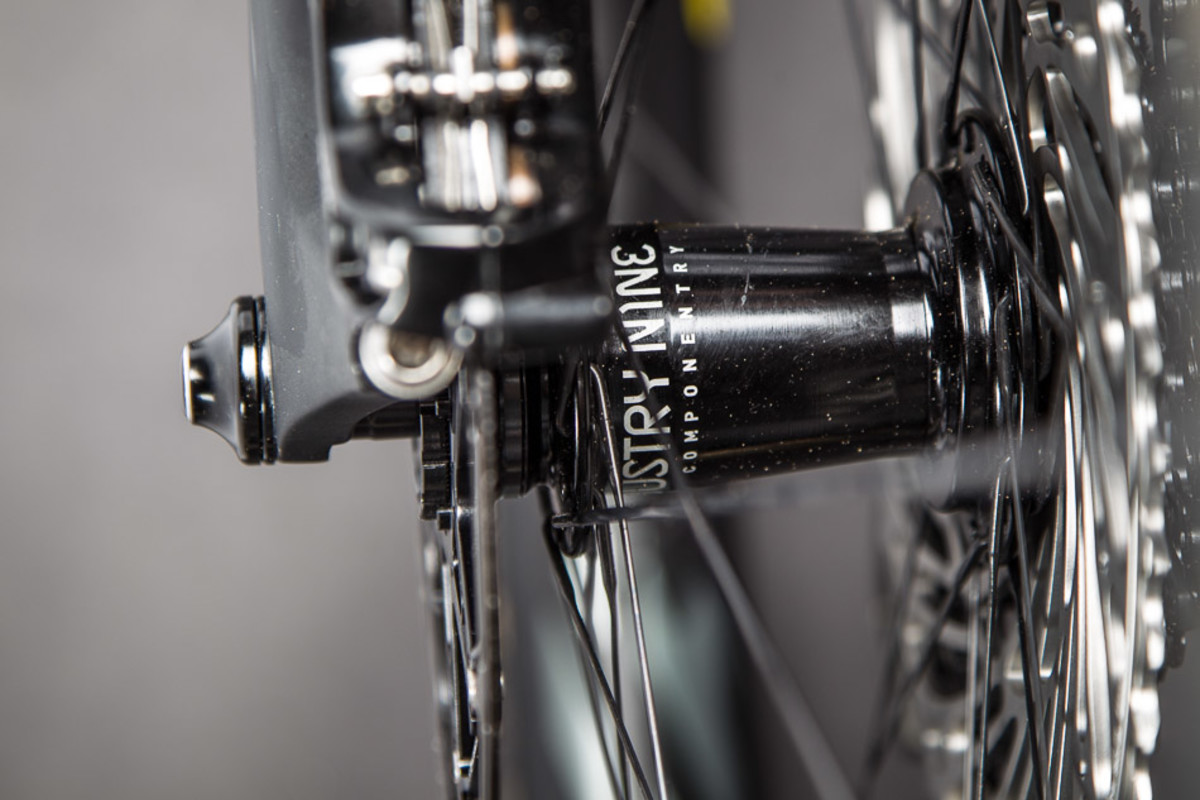 I did chase a few grams, most ostentatiously with the carbon Enve Downhill bar and 40-mil carbon stem, which weighs in at an 85-gram pittance. Not that I'm counting. Would I, on my bike industry salary, pony up the cash for this cockpit? No. But this is a Dream Build, and I don't have to justify my cockpit choice to you, dammit.
The carbon-in-unexpected-places theme continues with Specialized's Phenom Pro saddle, which shaves a few more grams by way of its carbon rails, and can play host to Specialized's Bandit, which carries a tube, tire lever and C02. I originally intended for the Phenom to be perched atop a 170-mil-drop Reverb, but, in a very un-dreamy turn of events, that post bottomed out in the seat tube about half a centimeter too high, so I was relegated to a 150. No compromises were made when it came to the lever, though, as I swapped the stock hydraulic plunger (you can't tell me that thing is a lever) for Novyparts' paddle-style hydraulic remote. ODI's Elite Motion grips and a pair of Deity Bladerunner pedals round out my contact points.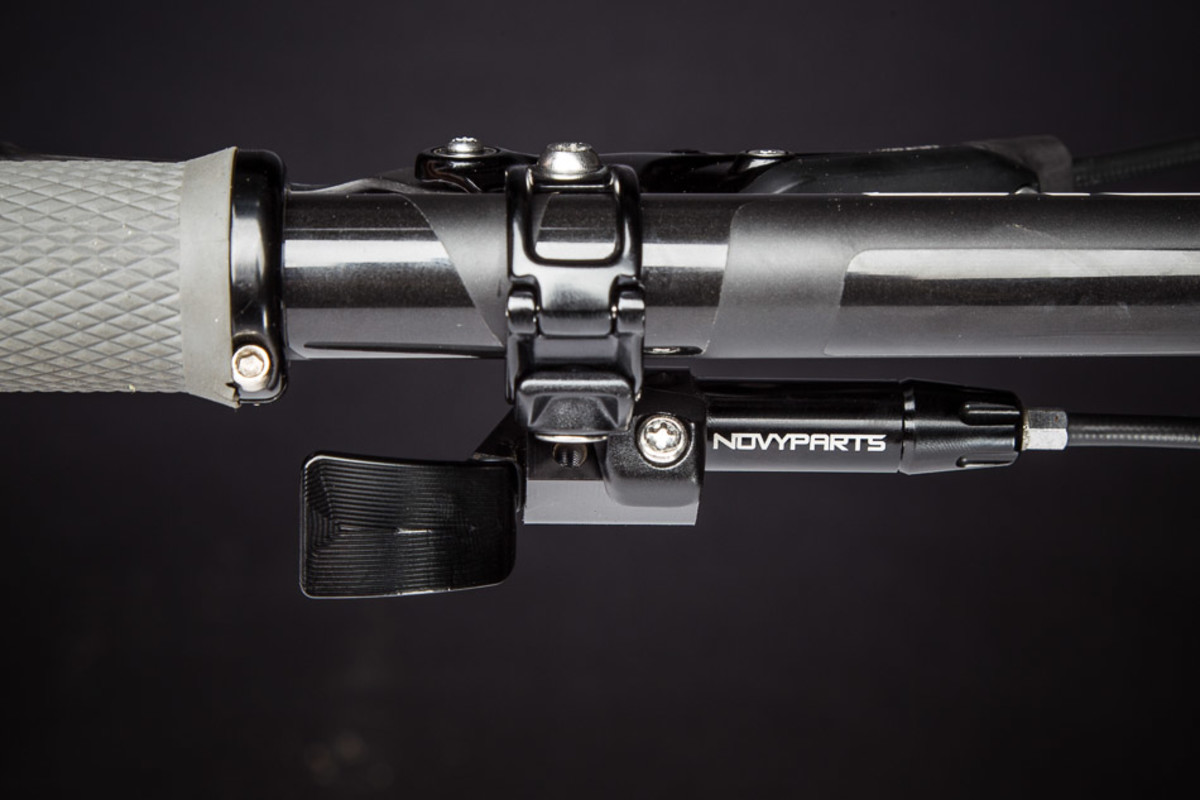 I stuck with the stock Fox EVOL air can, knowing that Ibis, Fox and Dave Weagle had brewed up an ideal tune for the DW-link suspension. I matched the shock to a buttery, supportive and fairly light Factory 34 fork up front. Ketchup and mustard are delicious together on a hot dog, but when it comes to RockShox and Fox, I prefer one at a time.
My component picks are rounded out with SRAM's Guide Ultimate brakes, which continue to impress with their consistent balance of modulation and power, and an X01 Eagle 12-speed drivetrain. I've spent ample time on Eagle at this point, on several different bikes. It's like the original XX1, but quieter, smoother and with more range. On the other hand, I haven't spent more than a couple hours on a double in two years, and at this point, I'd be perfectly happy to go another decade. In fact, if there's anything that bothers me about the Ripley, it's that it has a front derailleur mount.
For me, two interests compete when choosing a mountain bike: having something that's capable enough for those few times each season when I end up on terrain that's
way
out of my comfort zone, and ensuring that my choice is ideal for the more typical trails that make up 99 percent of each year's mileage. With the Ripley, I tilted the scales in favor of everyday trail performance.
The traits that needled into my memory when I rode the Ripley LS during the 2016 Bible of Bike Tests came to life in this build–every watt I put into the drivetrain surges the bike forward in a way that would suggest a high anti-squat value, but the suspension isn't harsh on climbs. The dw-link system is supportive throughout the stroke, which allows for a poppy, lively ride–especially when combined with my pragmatically lightweight build, which came together at just over 28 pounds.
It's only when the hits get big and repetitive on steeper trails that I feel the Ripley's limits. There are no harsh bottom-outs to speak of, and I haven't shied away from any technical challenges aboard the Ripley, but it certainly doesn't rival the plushness provided by, say, Yeti's SB5.5c or other longer-travel, slacker 29ers that I could have chosen. Dreams rarely involve compromises, but choosing a mountain bike is a process that always does.
Which editor nailed their short-travel 29er build? Jon with the Ripley or Travis with the Following?
Check out the rest of this year's Dream Builds:
Dream Build: Trek Fuel EX 9.8 Women's
Dream Build: Transition Patrol Carbon
Dream Build: Specialized S-Works Enduro 29