Have you ever met a beautiful stranger on a distant journey, spent a single perfect day together, and then said goodbye knowing you'd probably never see each other again? I'm told it happens often. Usually in Paris and usually on trains. But in my case, it happened in Bend, Oregon, while I was working on the 2015 Bible of Bike Tests.
The Evil Following and I seemed to be made for each other. I've always been partial to moderate-travel bikes, even though I tend to ride in long-travel territory. I also like short chainstays, low bottom brackets and slack head angles. But at the time, I didn't like single-pivot swingarms and I didn't particularly like 29-inch wheels. To me, floating pivots were the Holy Grail and 27.5-inch wheels were the 'Middle Way.' That all changed on my first loop with the Following. Its category-bending geometry and ingenious linkage inspired a few particularly glorious moments on the trail that I still remember today.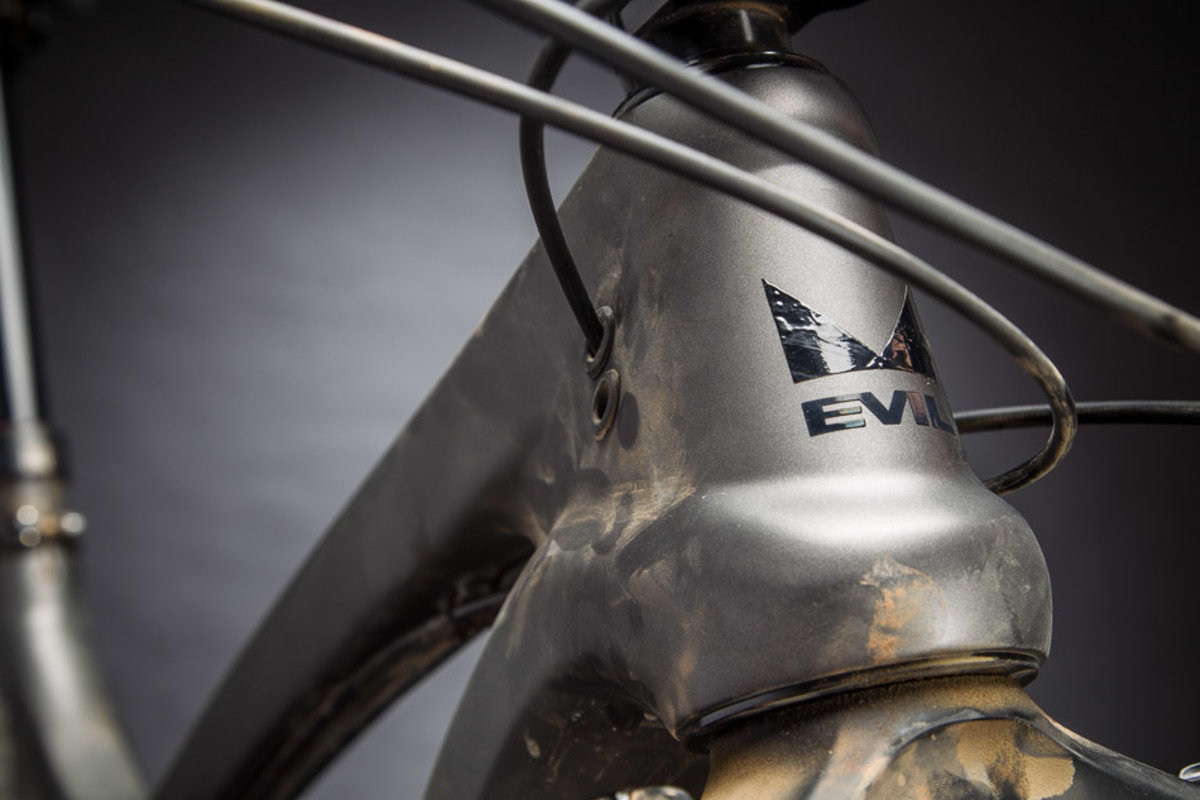 And then, as quickly as it started, it ended. The 'Roundtable Reels' were filmed, the bikes boxed and the words written. For two years, I was left comparing every other mid-travel 29er to the Following. Many came close but were never quite the same. Then I was invited to come up with my dream build, and there was no question which frame I wanted to start with.
Same goes for the brakes and drivetrain. There's something comforting about the SRAM Guide RSC's lever feel. The hair-trigger on many otherwise heavy-duty brakes don't seem to suit their intended use. And then there's the Eagle drivetrain. When 1×11 began taking over, you'd often hear people say things like, "I barely miss my granny gear" or "I only spin out on the road." While true, there's still a hint of compromise in that praise. Not so with Eagle. The 34-tooth front ring I chose was two teeth larger than I would normally run on a 29er. Still, I rarely needed the huge (but already normal-looking) 50-tooth cog, and I never spun out on the tiny 10-tooth. Not even on the road. Proper setup is key, but the X01 Eagle group runs as clean and quiet as its 1×11 predecessor. I guess the front derailleur mount on my Following will forever be just a bottle opener. Luckily, the Following has a bottle mount.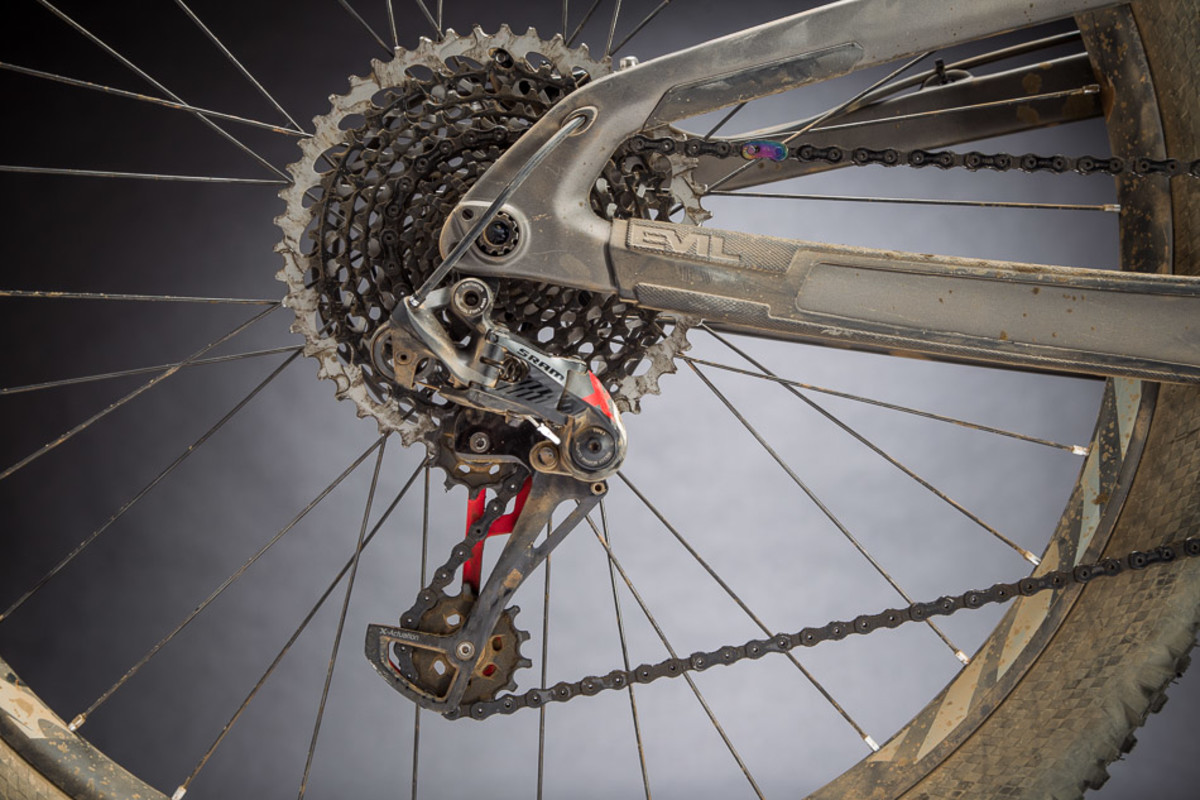 Choosing a wheelset was not easy. Carbon rim design is still evolving and every brand takes a different approach. The dominant trend has been to go wider and deeper. This makes for a stiff wheel, but maybe too stiff. Ibis responded by offering one of its relatively affordable carbon hoops in a more moderate girth, so I signed up. I've been running Profile Elite hubs on my dirt jumper for years, and they're just as sweet on the trail–U.S.-made and tough as nails. Just know that the noise will take some getting used to. I stitched 'em all together with 32 DT Competition spokes. The Continental Trail King 2.4s are on the very edge of what the Following's snug rear triangle can fit, but after months of stretch, there's still a safe amount of clearance.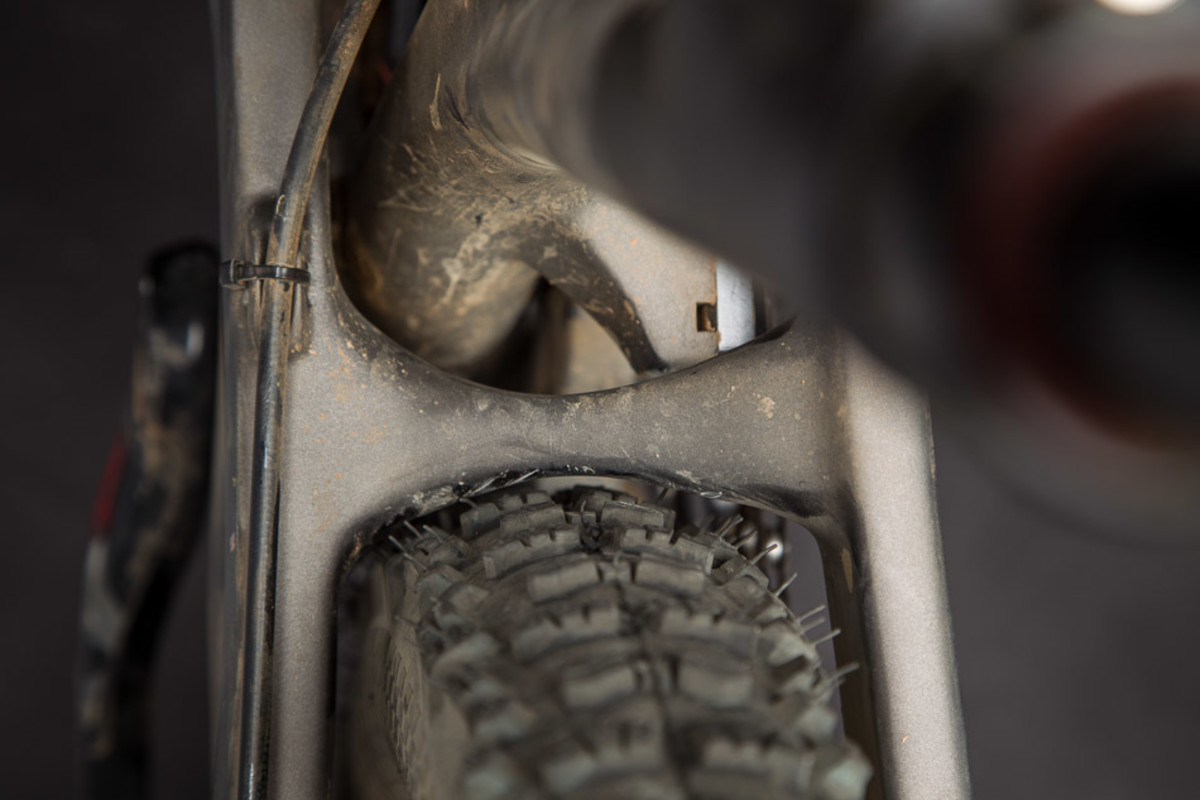 Cockpit spec is personal. And personally, I've always spec'd Race Face handlebars. The SixC was the first bar to cure me of my carbon phobia, and the 35-millimeter version is even stronger, wider and lighter. The Joystick Builder stem has a unique wraparound faceplate that eases stress on carbon bars, simplifies bar adjustment and looks sexy. Bringing up the rear, quite literally, is the 9point8 Fall Line. It is everything I've ever wanted in a dropper post. It's internally adjustable, so if a given length sits just a few millimeters too high, you can limit its extension in 4-millimeter increments. In fact, I happened to need to shave off exactly 4 of its unprecedented 200 millimeters of drop. It also returns remarkably quickly via an adjustable air spring, which could fail completely and still not ruin your ride.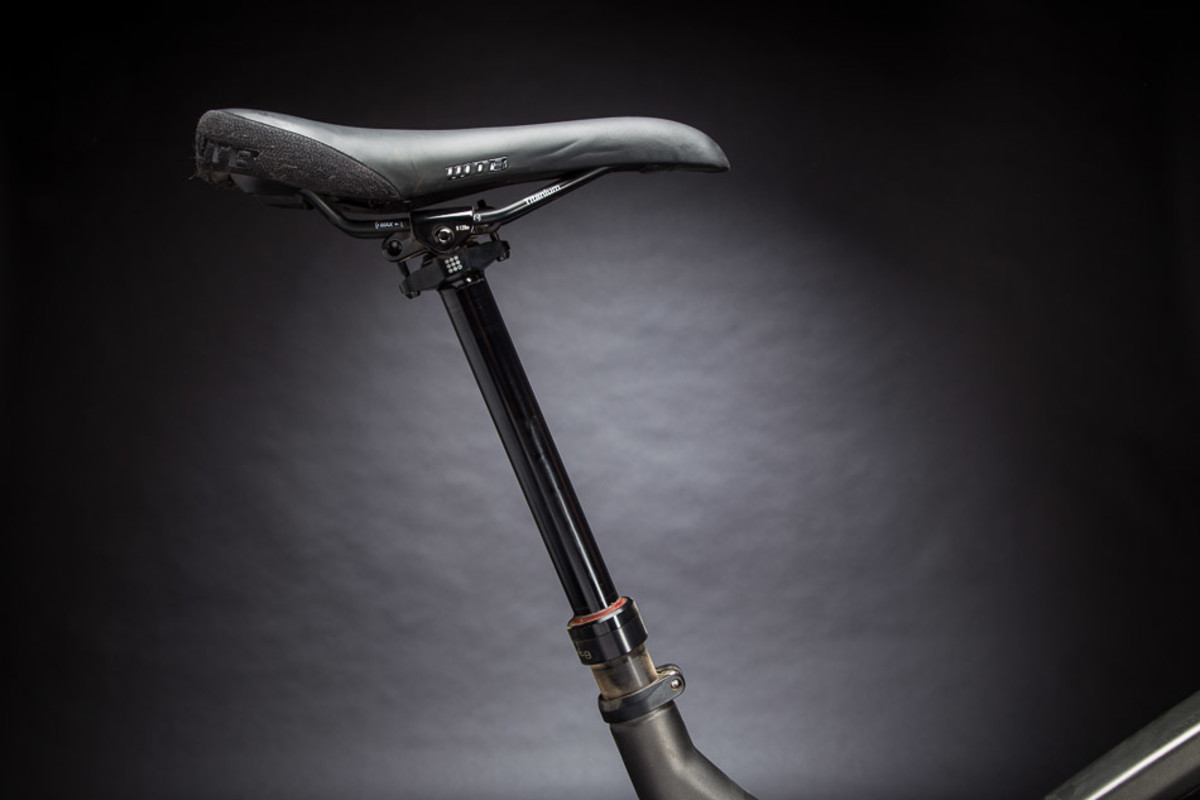 The Pike is not the newest, most exotic or most tunable fork out there. And it's no longer the only one dressed from head-to-toe like Johnny Cash. But its performance still holds up. A firm platform for pumping and pedaling and a soft threshold for bumps and chatters. The concept behind its Charger damper is so elegant and simple, it'll take quite a mousetrap to replace the Pike as my favorite fork. The Monarch rear shock may also seem a bit pedestrian, but it pairs well with the Following. Evil's DELTA linkage handles all the fancy leverage curves, so the linear feel of the Debonair is ideal. As a bonus, the Monarch's three-position lever's stiffest setting isn't called something vague like 'firm' or 'climb' or '3.' It's called "lock." Mashing my flat pedals up the fire road when the chairlifts are closed was never so easy. I will admit that running a coil shock would have been kind of neat, but the tight quarters around the Following's rear linkage don't leave room for bulky shocks. More importantly, I value the luxury of simply adding some air pressure if I'm in the mood for an all-park day of jumps and drops.
That said, I'm rarely in the same mood for the length of an entire trail. Regardless of how you build yours, the best part of the Following is its versatility. The DELTA link used across Evil's lineup has the uncanny ability to respond how you want, when you want. Early in the travel where the bumps are quick and small, the suspension is light and spry. When you're a little deeper in the travel and want something to push against, the Following ramps up and pushes back. And at the very end, it ramps up again, softening big hits. This is especially valuable on a bike like the Following. Its eager geometry will sometimes write checks that the travel can't cash. But that's what makes it my dream bike. The better you ride it, the more fun it is.
More Dream Builds:
Dream Build: Transition Patrol Carbon
Dream Build: Specialized S-Works Enduro 29
Also check out:
Review: Evil Following – 2015 Bible of Bike Tests