Behold, black beauty. A beauty that is also a beast–at least when it comes to slaying singletrack with the instinctual precision of an apex predator determined to stay at the top of the two-wheeled food chain. This analogy might at first seem extreme, until one considers the fiercely competitive landscape of the current 6-inch-travel-bike market.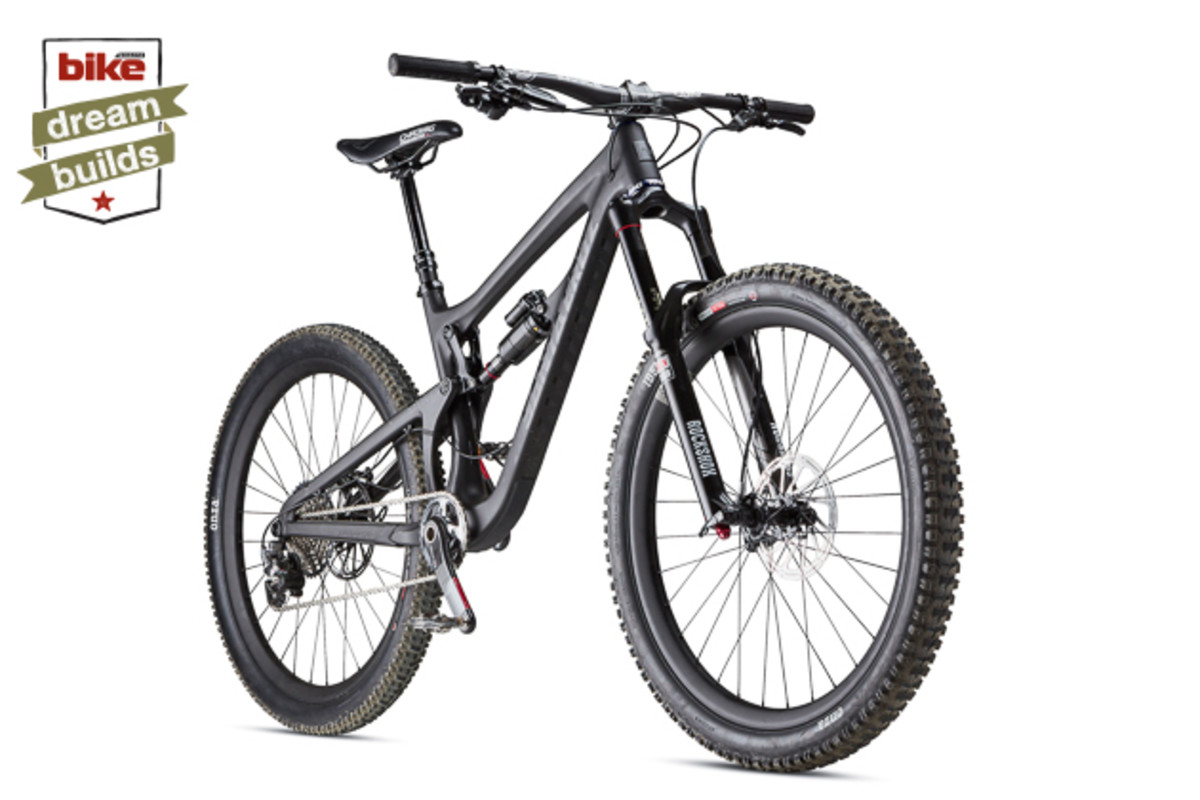 It's a jungle out there. All but a few of the major bike makers now offer all-mountain/enduro bikes that can compete in the daily struggle for supremacy. And that makes choosing a 'dream build' a difficult, though downright enjoyable, proposition. As I combed through the list of new bikes I've ridden over the past few months, while also considering some old favorites, I realized there were several strong contenders. Any one of them could easily serve as the foundation of a dream build.
As my mind raced through the best rides I've had this year, one bike really stood out for its aggressive disposition and hunger for speed–especially when pointed downhill. That bike was the new Santa Cruz Nomad, rebuilt from the ground up this year around 27.5-inch wheels. From the moment I dropped into my first descent on the Nomad, I felt at home on the bike, its balanced geometry practically begging me to ride it fast and free.
I marveled at the Nomad's snappy, playful feel–a trait I partially attributed to the short, 17-inch chainstays. To enable the 650b wheels to sit inside the chainstays, Santa Cruz's engineers incorporated a recessed, super-short lower link that is tucked away neatly in a pocket just above the bottom bracket. The link's forward placement doesn't leave room for a front derailleur, which suits me perfectly, as I pretty much abandoned front shifting when SRAM introduced its workhorse 1-by drivetrains a few years ago. Since this is a dream build, after all, I went ahead and splurged on SRAM's top-of-the-line XX1 drivetrain, with a 32-tooth chainring, which, combined with the 11-speed, 10-42 cassette, gives me all the gear options I need for everyday shredding.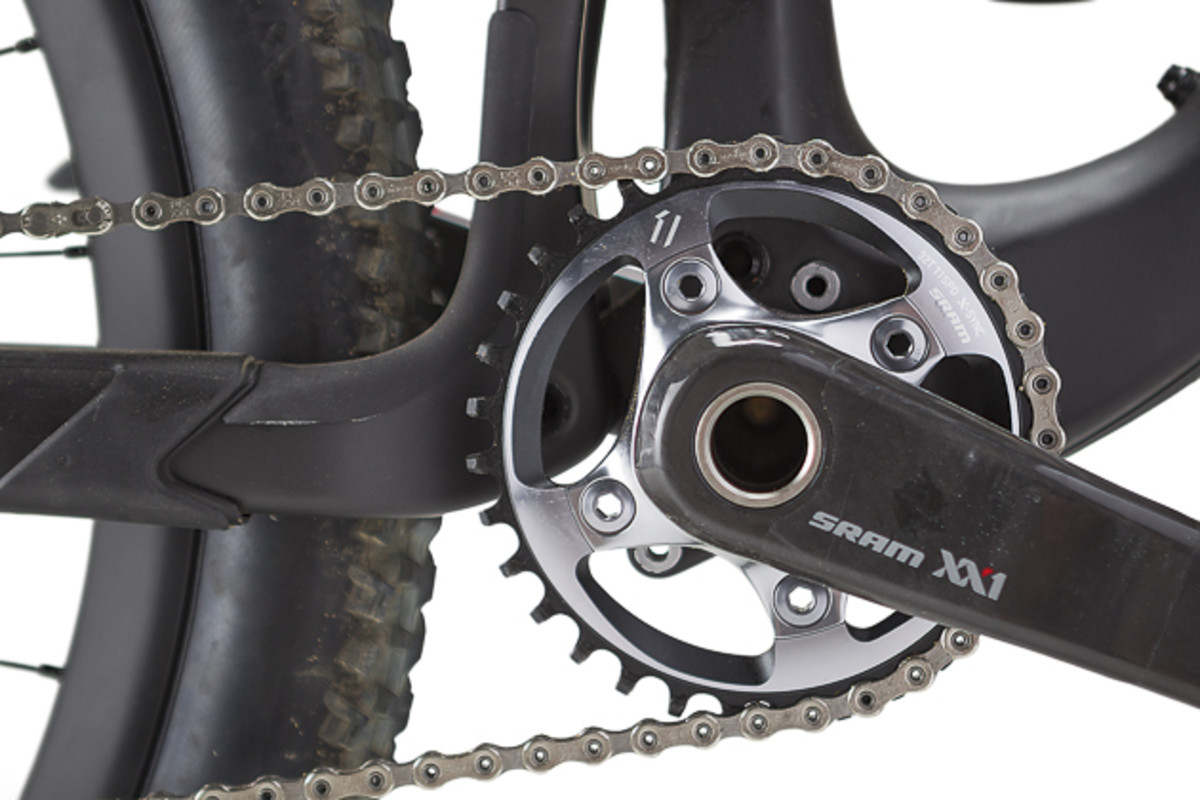 With the new Nomad strutting such a sexily compact rear end, it allowed Santa Cruz to lengthen the toptube by about an inch, which engenders an efficient riding position when paired with a short stem. Given this, I decided to go as short as possible: Race Face's 35-millimeter Atlas 35 stem, which, when paired with the company's 800-millimeter-wide SIXC handlebar, gives me mind-blowing control over my front wheel. All of this works in concert with the Nomad's sensibly slack, 65-degree head angle, which positions the front wheel a bit farther forward and lets me maintain an aggressive riding position without putting weight too far in front of the hub.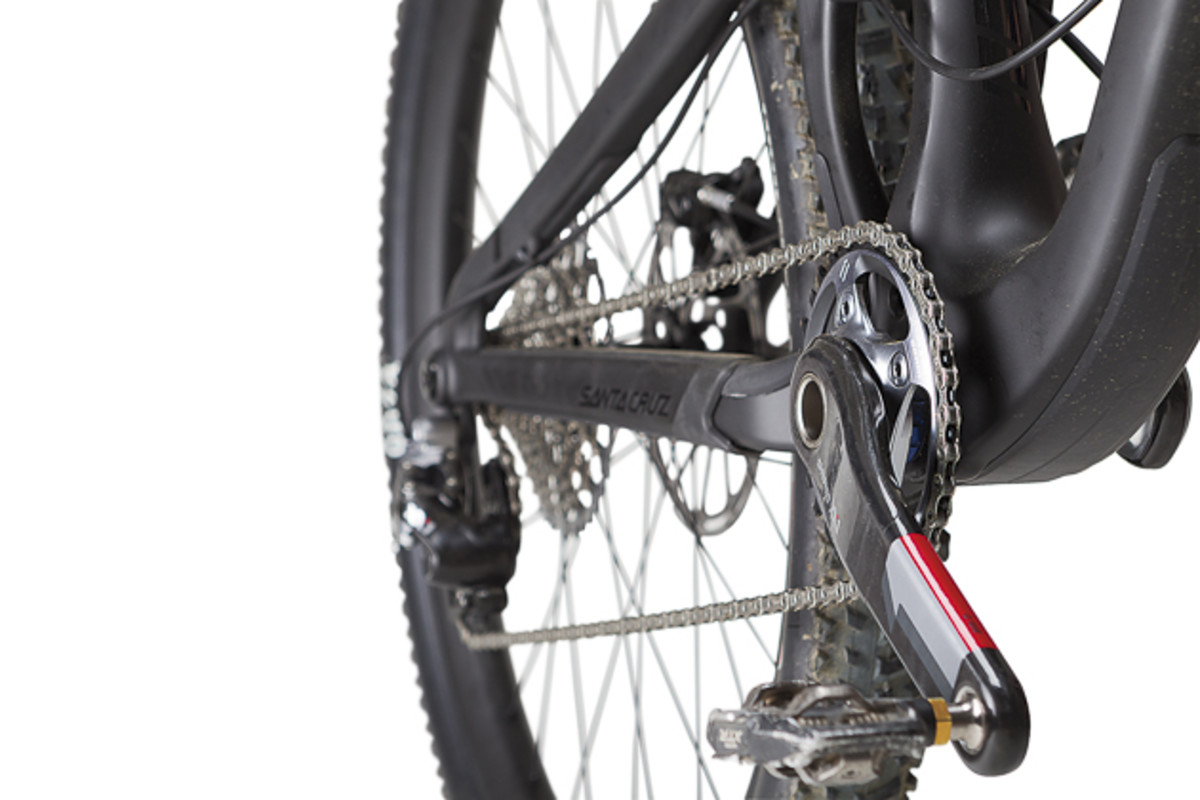 For my squish sticks, I happily stuck with the stock RockShox Pike RCT3 160-millimeter fork, which redefined the meaning of the word 'plush' when it was revamped and reintroduced to the market over a year ago. In the rear, I kept the stock RockShox Monarch Plus RC3 Debonair, although I must confess that I'd really been enjoying the bottomless feel of the RockShox Vivid R2C that came with our original test Nomad.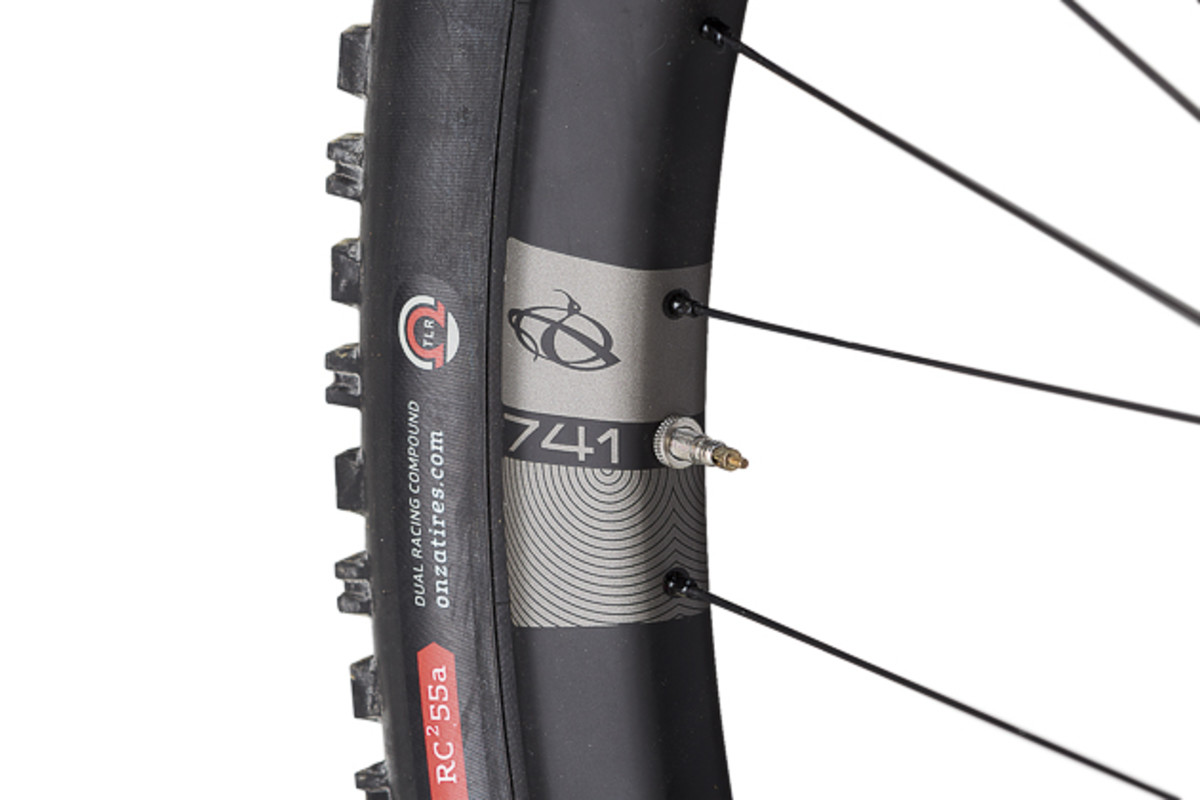 When it came to wheel choice, I decided to try out the new Ibis 741 carbon hoops, whose wider-than-average, 35-millimeter internal rim width is designed to keep tire treads hugging the ground while leaning hard into corners. And given how loose and dusty the corners can be on my hometown Southern California trails, I opted for Onza tires, as the 2.4 Ibex in the front and 2.25 Lynx in the rear have proven to be a winning combination in blown-out conditions.
On a bike built for such speed, the choice of stoppers is crucial, and I finally strayed from my longtime Shimano XTR favorites to dabble with SRAM's new Guide brakes. Only a few rides in on the Guides, and I'm already impressed by their fabulous pairing of modulation and stopping power–two functions that typically seem mutually exclusive with brakes.