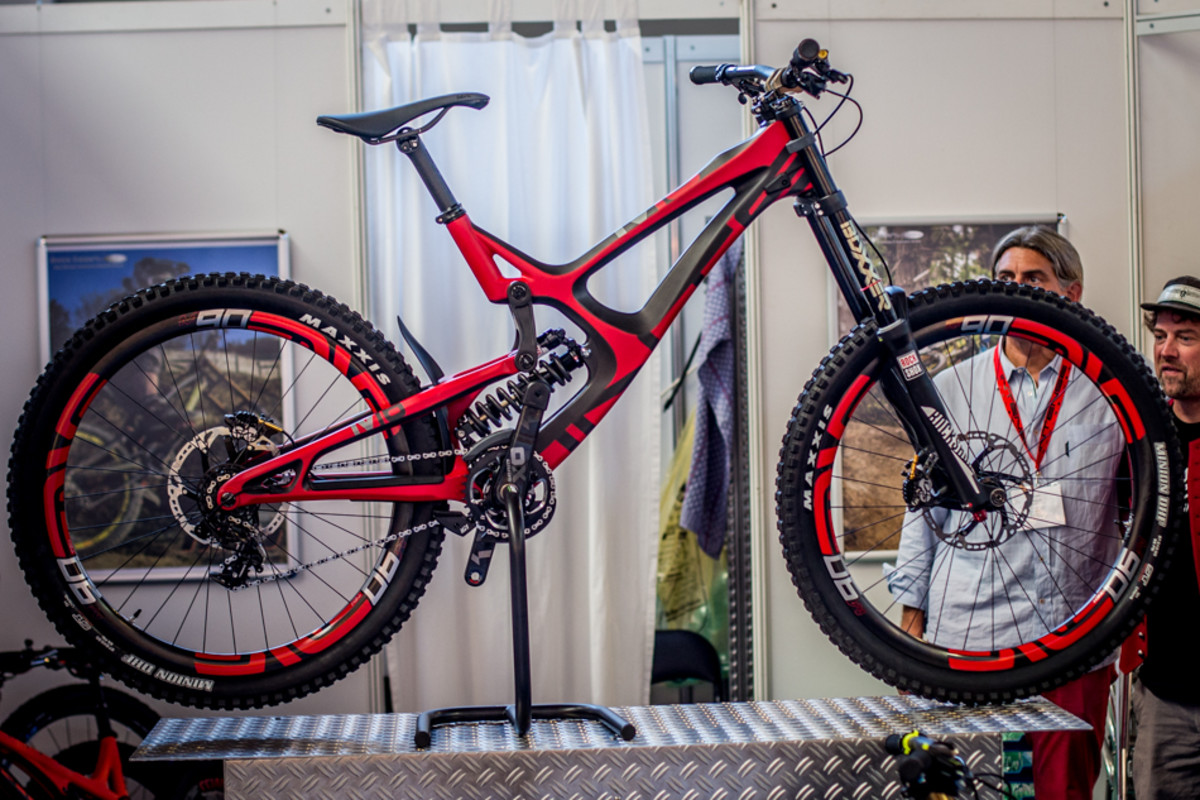 Intense has made some of the most influential downhill bikes in history, beginning with the revolutionary M1–a bike that became the blueprint for downhill bikes for years to come. Intense's latest model, the M16, ticked off all the boxes of a modern World Cup race bike–all except one: carbon. Until now, that is. Intense has been playing with plastic for about five years now, and we knew the downhill bike had to be in line for the carbon treatment at some point. That day came during Intense's 2016 product announcement here at Eurobike 2015. Lovers of the existing M16 will be pleased to know that the new Intense M16 Carbon shares the same exact geometry and sizing, and, like its more metallic counterpart, can be set to have either 215 or 240 millimeters of rear-wheel travel.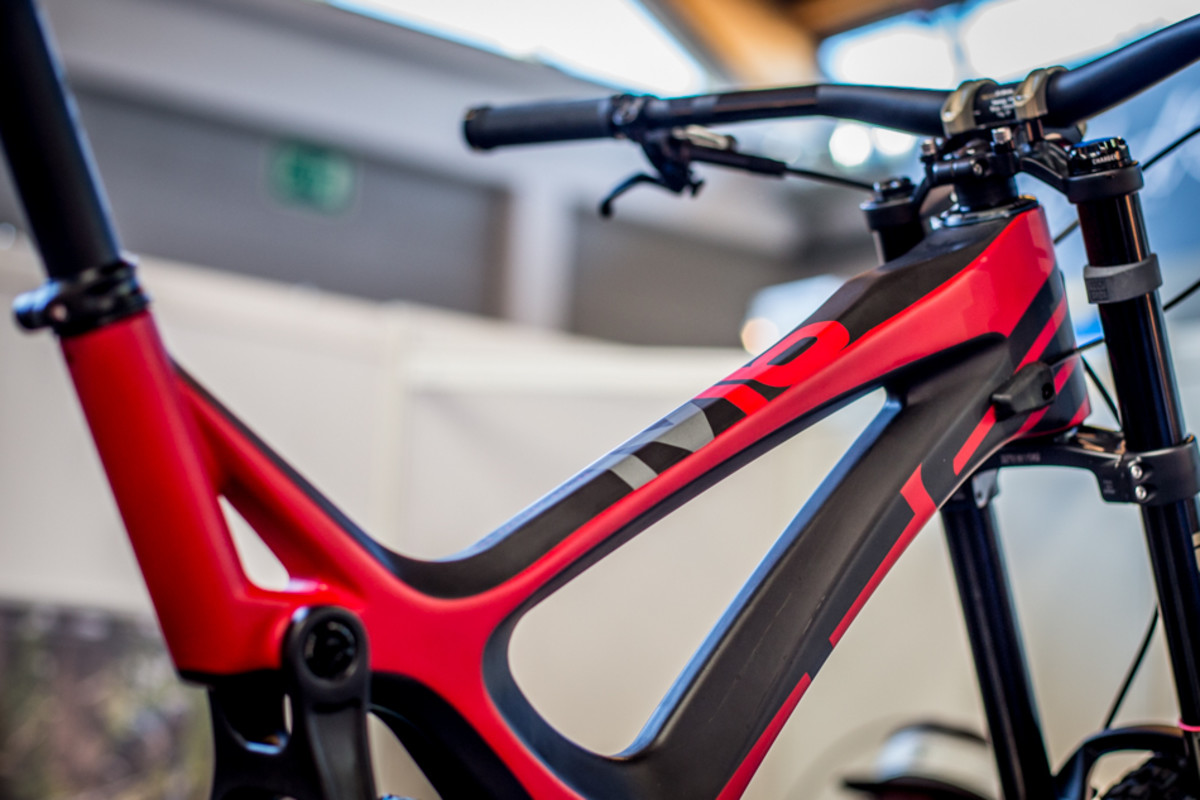 You had me at "carbon". It's so hot right now, but it's more than just a buzz word. Of course looking rad is important, but what makes carbon really cool is that it can be manipulated in so many more ways than aluminum or steel to tune ride characteristics such as flex, stiffness and vibration dampening. There's more control over the strength, weight, and shape of a frame as well.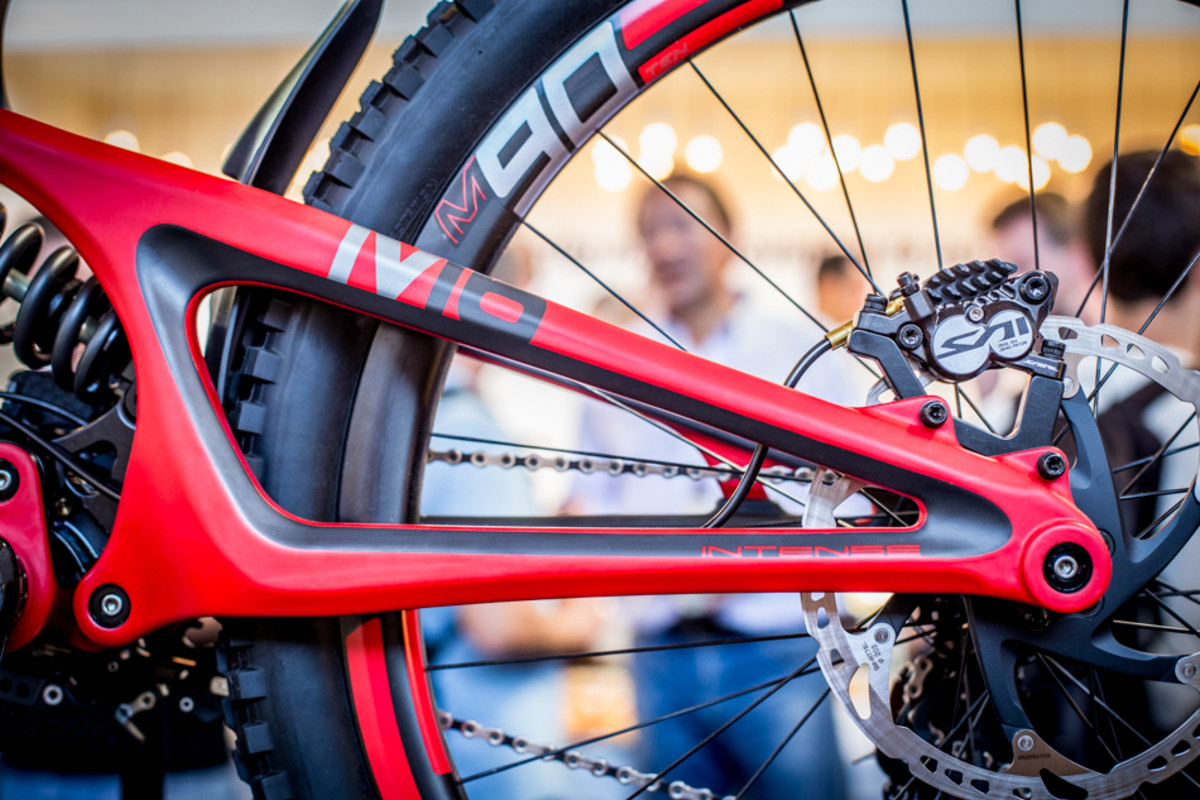 More control over these things ultimately translates into a better bike. And a better looking one, too. Everyone wins–aside from your wallet.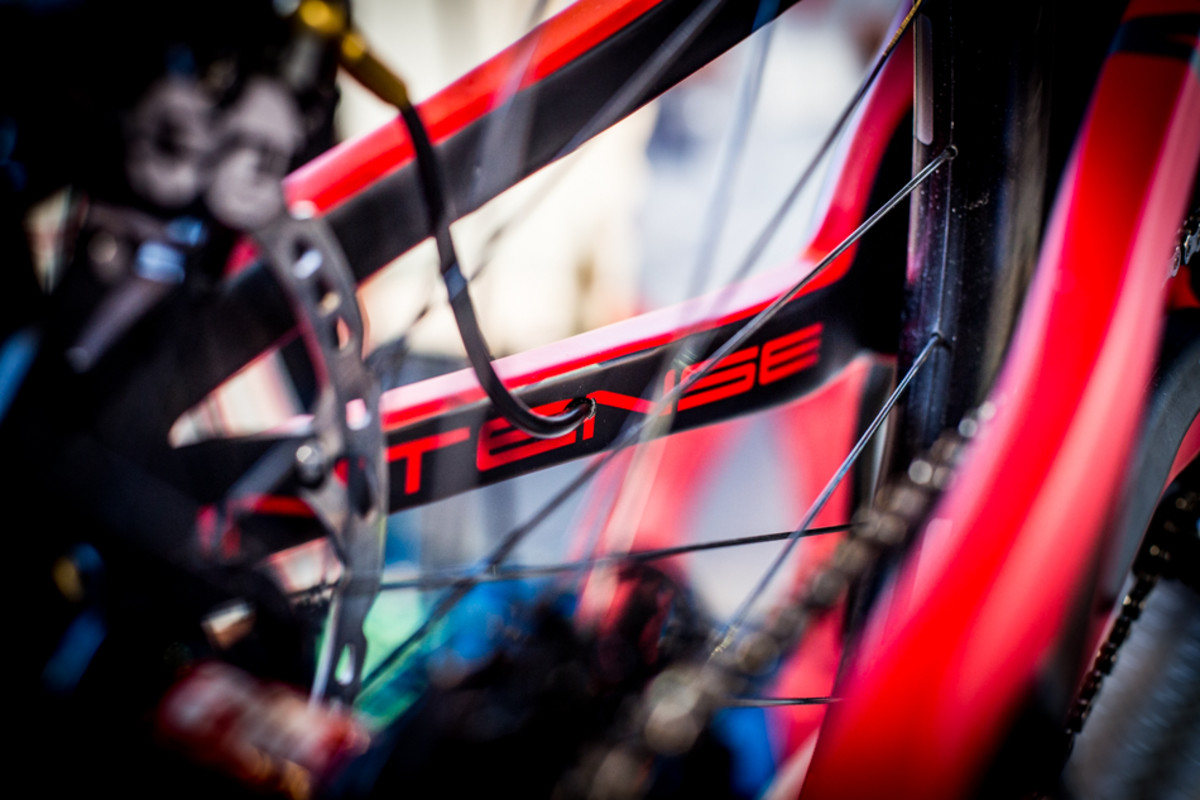 The M16C's clean lines are unobstructed by cables, which are cleanly routed internally. This includes the rear brake, too.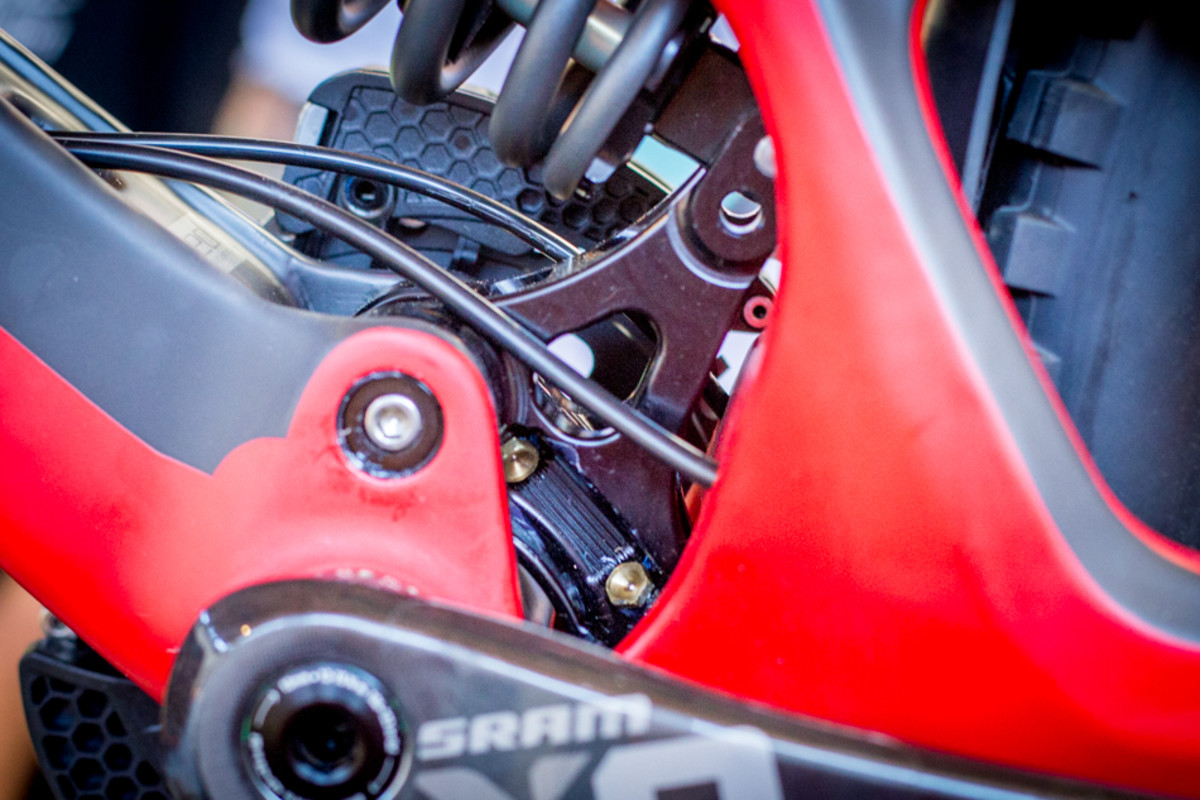 The brake and shift cables exit through the top wall of the downtube and re-enter into each chainstay, for a clean and elegant routing solution. Grease fittings on the tucked-away lower link had to be angled just right to allow access without disassembly (which is obviously the whole point of a grease fitting). You'd be surprised, though, how often this detail is overlooked.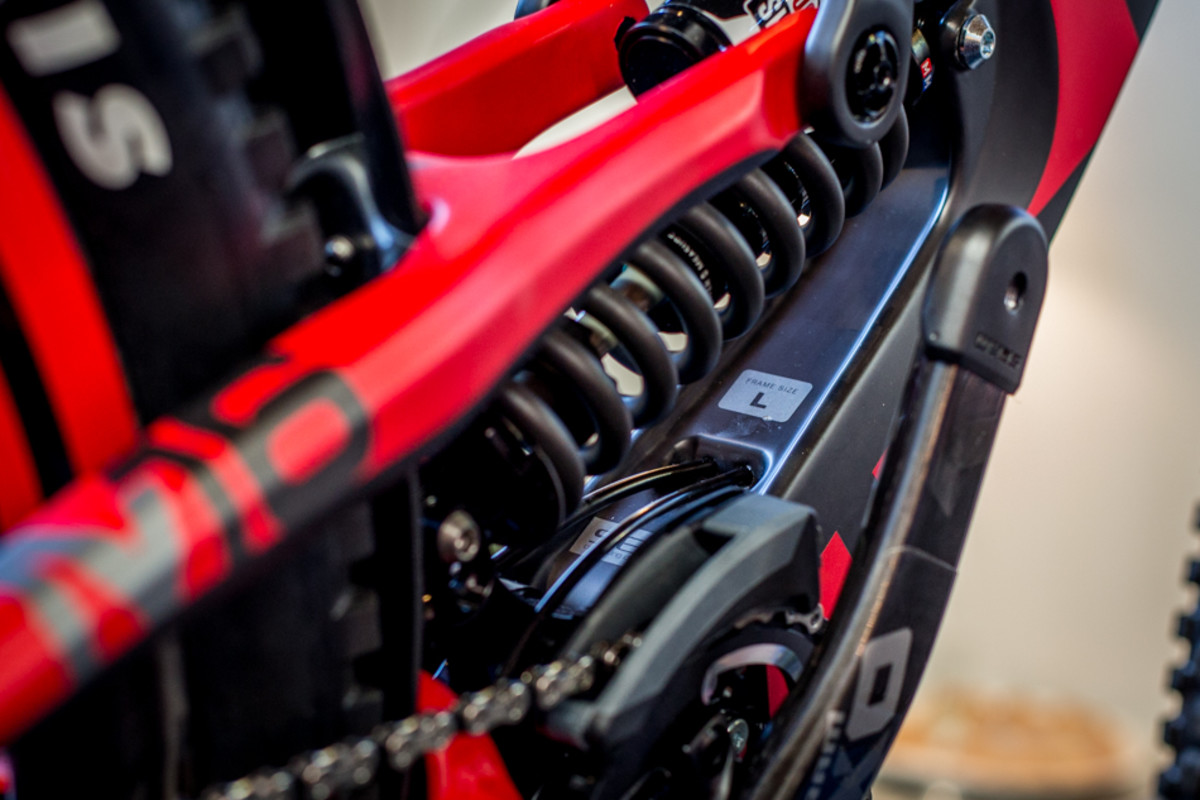 Here's another look at the routing, and another example of why carbon isn't just hype. The shape of that cable exit pocket would not be possible with a metal.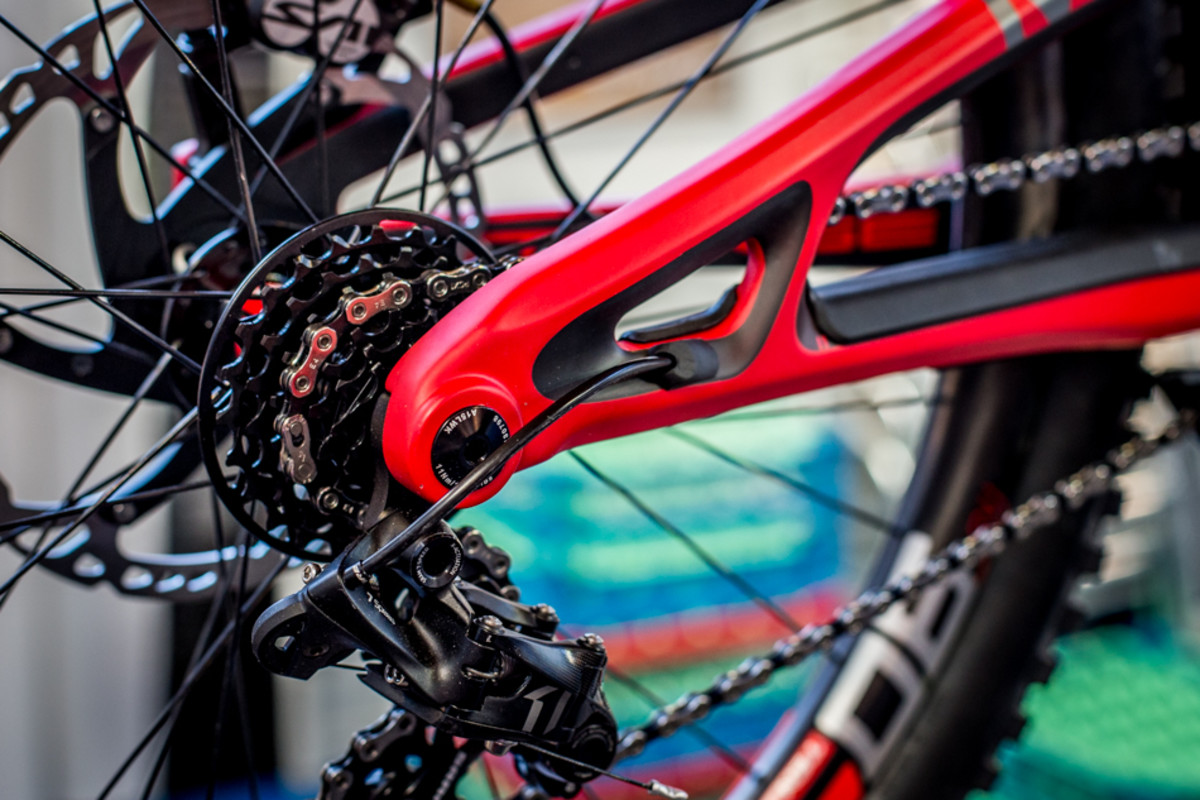 There will be two builds offered, both featuring SRAM X01 DH 7-speed drivetrains. Both will also come with a RockShox Boxxer World Cup and Vivid coil fork and shock. Actually, the only difference between the Factory and Pro specs will be the ENVE carbon hoops, bar, and stem. Exact pricing and availability were yet to be announced at the time of writing.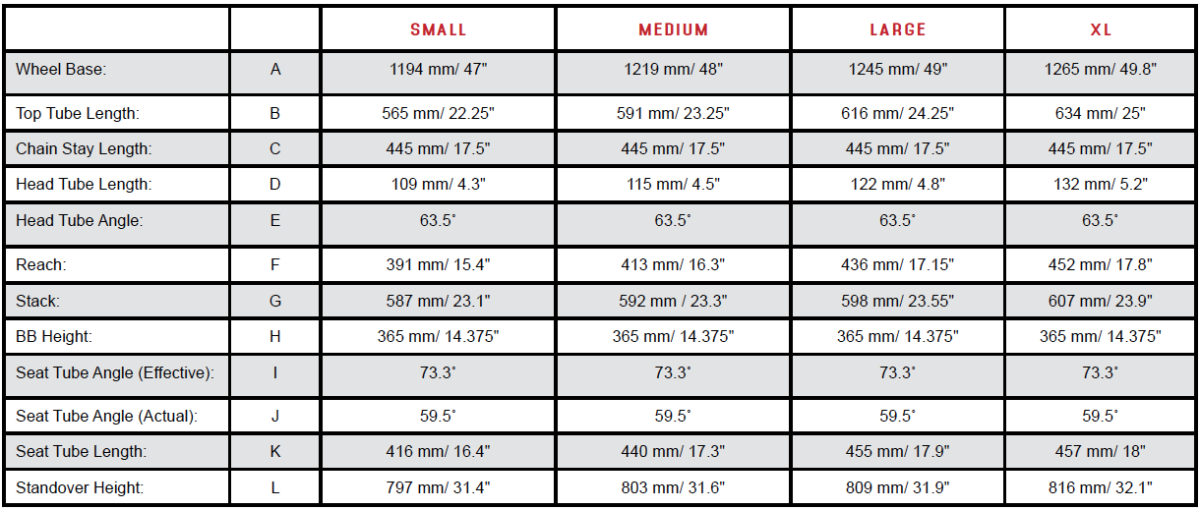 Related:
First Look: WTB's Novel PadLoc System – Eurobike 2015
Product Showcase: Outdoor Demo and Day One – Eurobike 2015
Crankbrothers Highline Dropper Post and New Pedals – Eurobike 2015