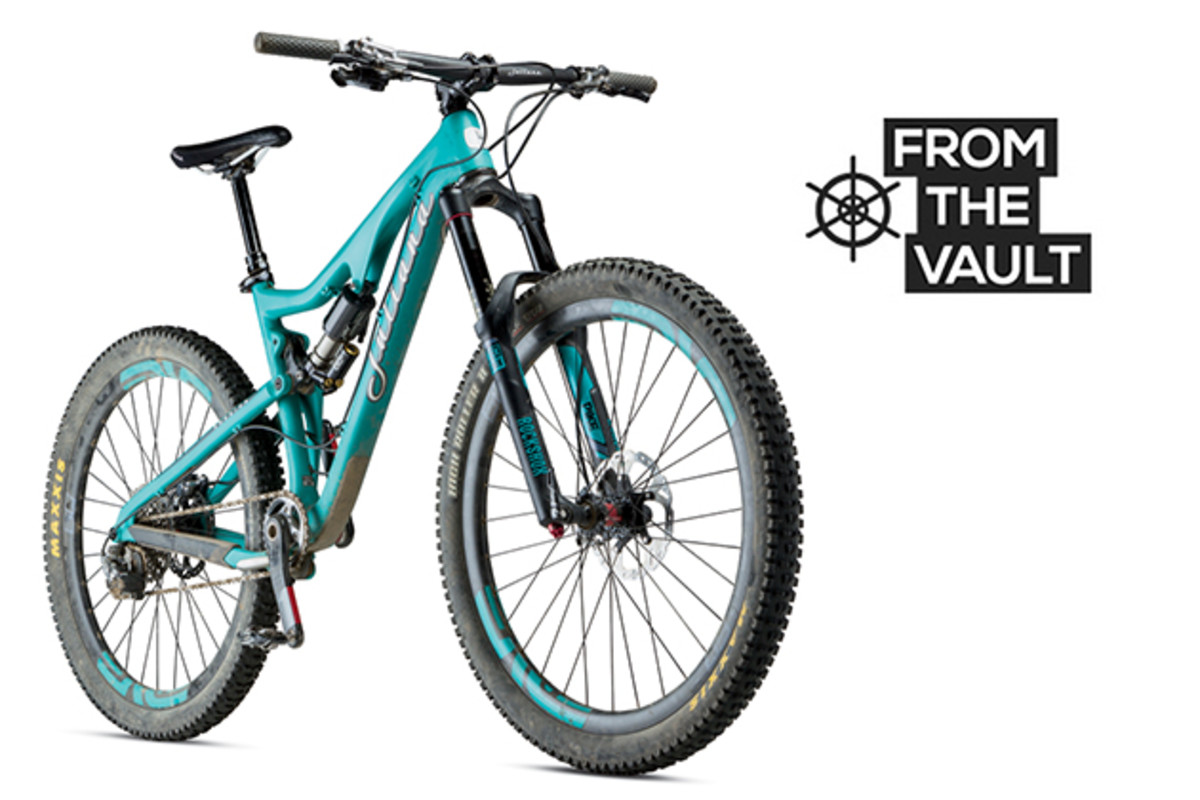 Word by Nicole Formosa

FIRST OF ALL, YES, THIS IS A VERY, VERY EXPENSIVE BIKE. BUT, the almost-unbelievable pricetag is also part of what makes it remarkable. That a brand would risk producing a bike gleaming with the most expensive parts available for such a small pool of potential buyers says a lot about the state of the women's market. Five years ago, hell even one year ago, it would have been ludicrous for a company to invest in a women's mountain bike of this caliber.
If you've got the money (or even if you don't) the Roubion is well worth your hard-earned dough, and you can get it for $4,000 less than this model here, or buy the frame and Fox Float shock for $2,900. This shred-ready machine is built around the same frame as the Bronson, one of the most successful bikes ever from Juliana's parent company Santa Cruz Bicycles, so of course it is sweet. With 6 inches of front and rear travel, 27.5-inch wheels and a carbon fiber frame, it can handle big-mountains descents as well as the climbs to get there. I tested the Roubion in all kinds of terrain–loose, rocky, sandy trails in Southern California, steep, technical uphill ledges and relentless rock gardens in Northern California, fast, narrow, exposed singletrack in France's Maritime Alps, even on a jump trail in South Lake Tahoe–and this girl is a full-time ripper. Occasionally, I yearned for the more playful characteristics of my 5-inch-travel bike, but that feeling was always replaced with gratitude for that extra inch of travel every time I pointed downhill. The combination of the responsive VPP suspension platform anchored by the Cane Creek DB Air, and the stability and control afforded by the RockShox Pike RCT3 fork and a stout cockpit made the Roubion feel unstoppable. Thankfully it was, when necessary, with the excellent Shimano XTR brakes.
Interested in being a Juliana Bicycles Ambassador? The online application process is now open.

With such top-shelf parts on this build, there is truly no room for improvement. I'm a big believer in 1X drivetrains, but multiple days of high-altitude climbing in Lake Tahoe wasted my legs, even with an easy-spinning 30-tooth chainring up front. Sure, I may be a sea-level sissy, but since the Roubion is only offered in single-ring configurations, you might consider a clamping on a front derailleur if you're logging big days with thousands of feet of climbing.
The unknown with the Roubion is whether the market for a high-end all-mountain bike aimed at experienced, adventurous fe- male riders will blossom. Even if it doesn't, Juliana deserves credit for sticking its neck out there first.
This story originally appeared in the September/October issue of BIKE.