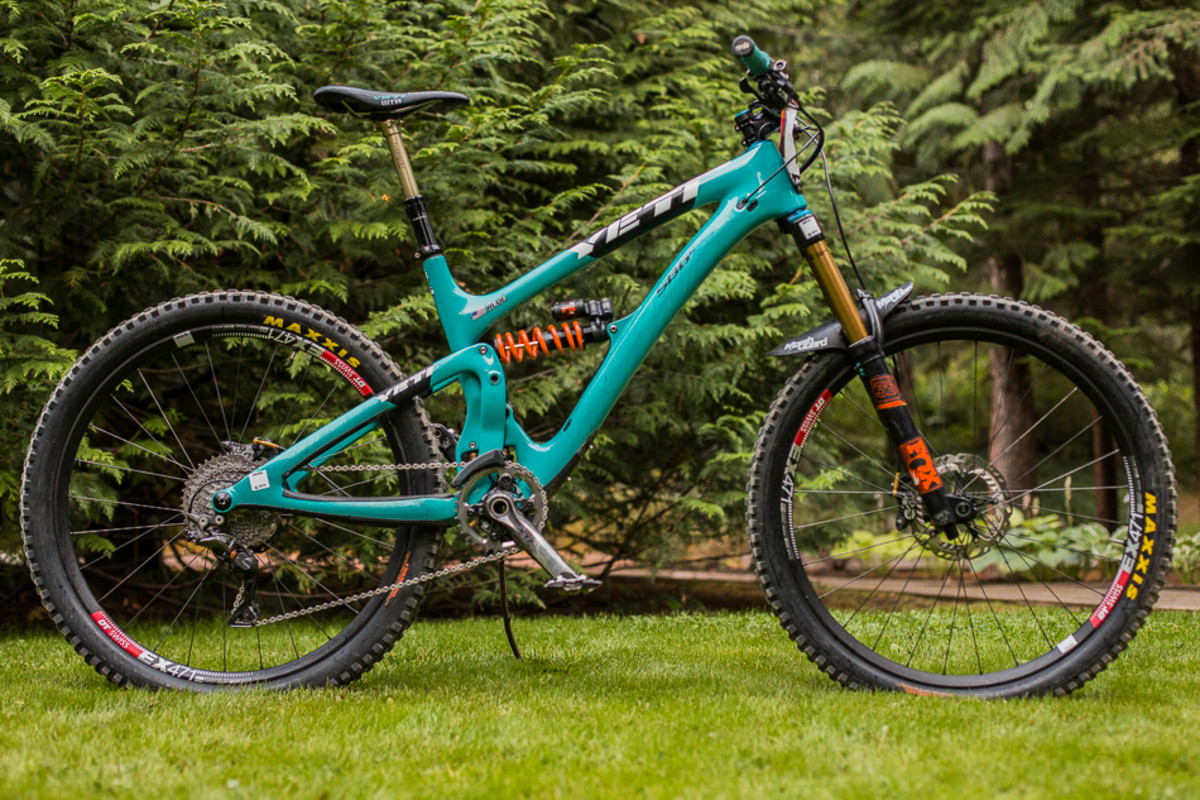 Like most racers in yesterday's Enduro World Series, race winner, Richie Rude chose a decidedly beefed-up build to tackle Whistler's unforgiving terrain. The Yeti team rider's SB6c was outfitted with a Fox DHX2 coil shock, which features high- and low-speed compression and rebound adjustments. Even though the new Float X2 air shock offers the same 4-way adjustability, it's tough to match the small bump sensitivity and linear spring rate of a coil. Since there wasn't a huge amount of climbing yesterday, weight was less of a concern. Up front, the Rude SB6c sports a 170-millimeter Fox 36, 10 millimeters more than stock. In addition to the added bump-eating capability, this slackens the head angle about a half degree to give better stability in the steeps.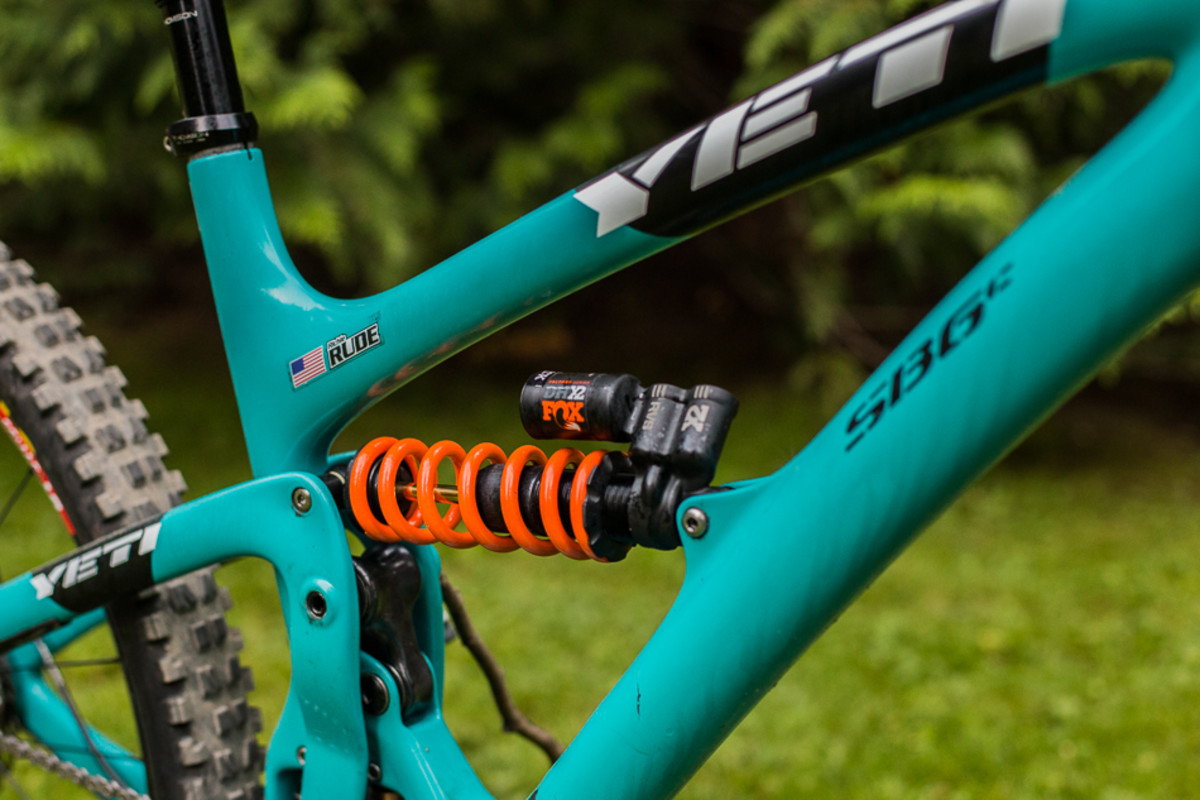 Pro racers like Rude are constantly testing new rubber, helping with tire development and trying to find the perfect combination of traction, weight, rolling resistance and durability. Race teams don't have to worry much about service life, so they tend to run extremely soft rubber compounds for the best traction. These prototype Maxxis Minion DHF tires feature the same tread pattern that we know and love, but with a more durable casing. It looks to be basically a lightweight, foldable downhill tire.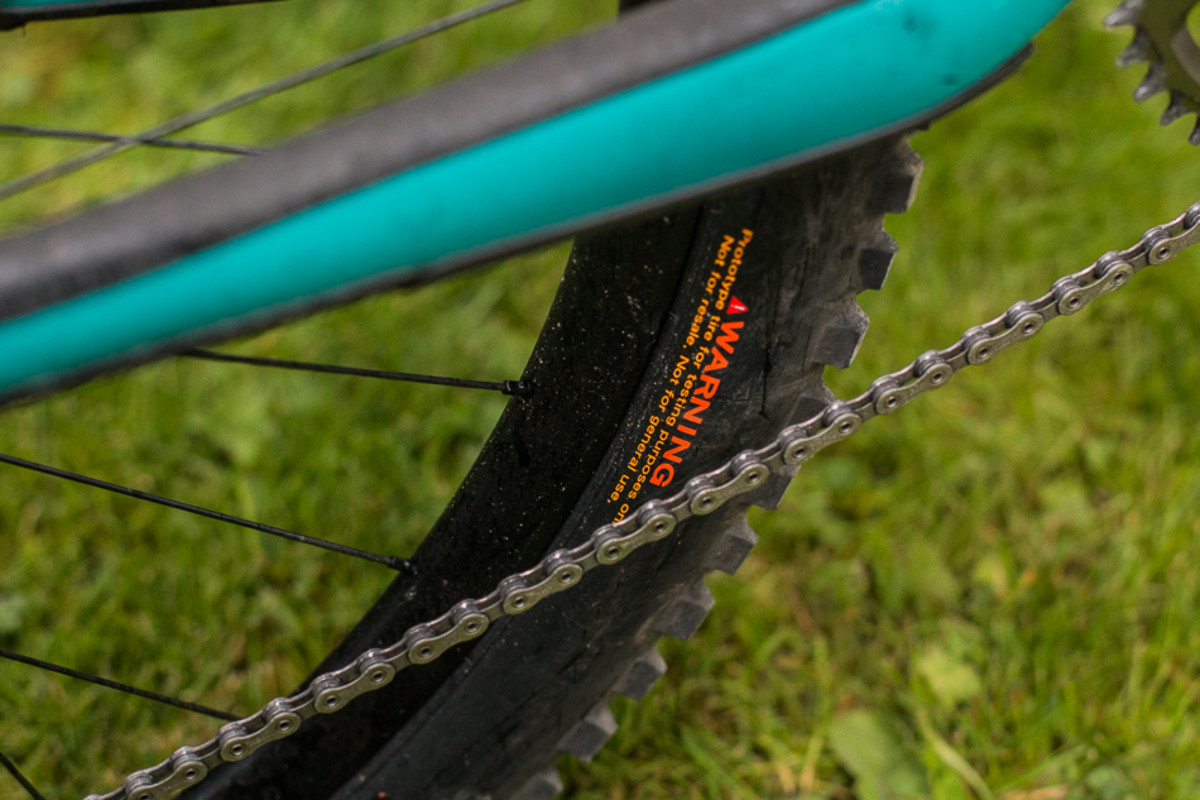 Yeti is sponsored by Shimano, but they also have a deal with OneUp Components for the company's chainrings. OneUp was the first to make a retention ring for the new XTR M9000 bolt circle diameter, with availability even before Shimano's single ring. To keep the speed up on the course, Richie chose a 36-tooth ring in combination with the Shimano XTR 11-40 cassette.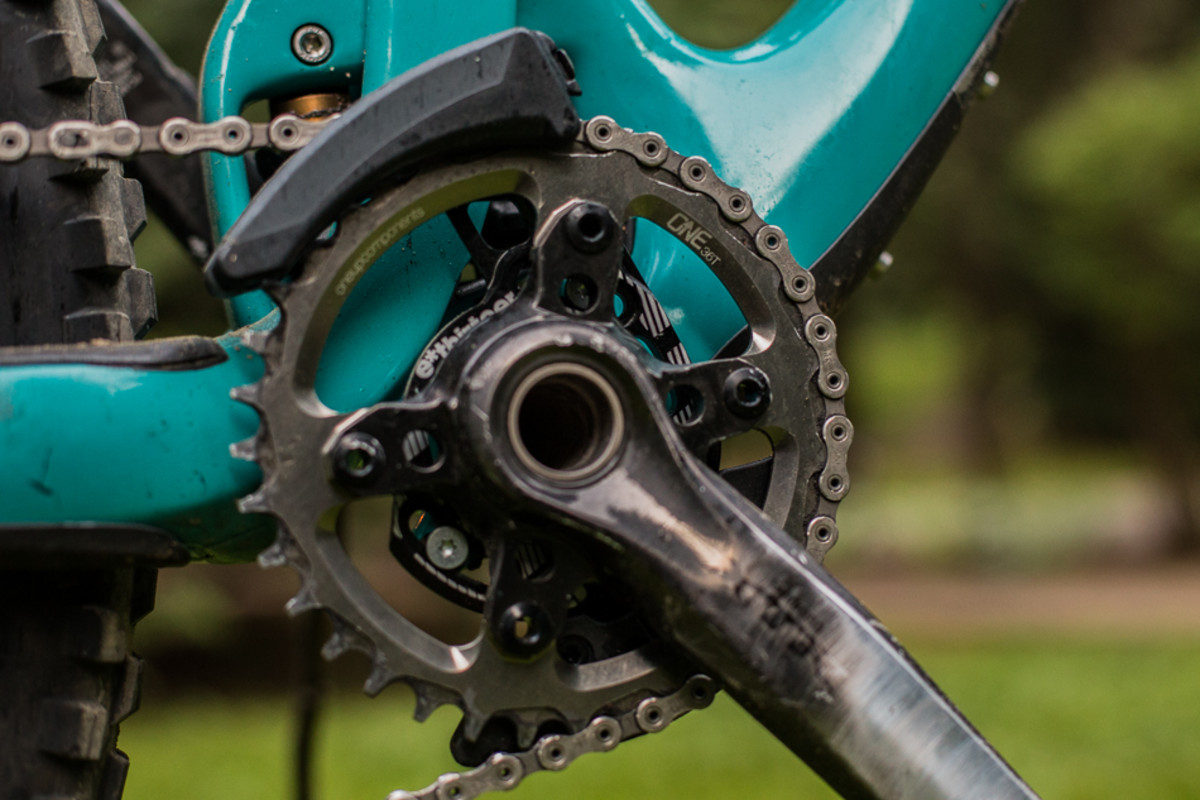 The Yeti Fox Factory Team doesn't technically have a chainguide sponsor. With the alpine sections of the course are littered with imbedded and loose rock, the risk of bashing a ring here is high, so the team chose to run an e.thirteen's TRS Plus guide with bash guard.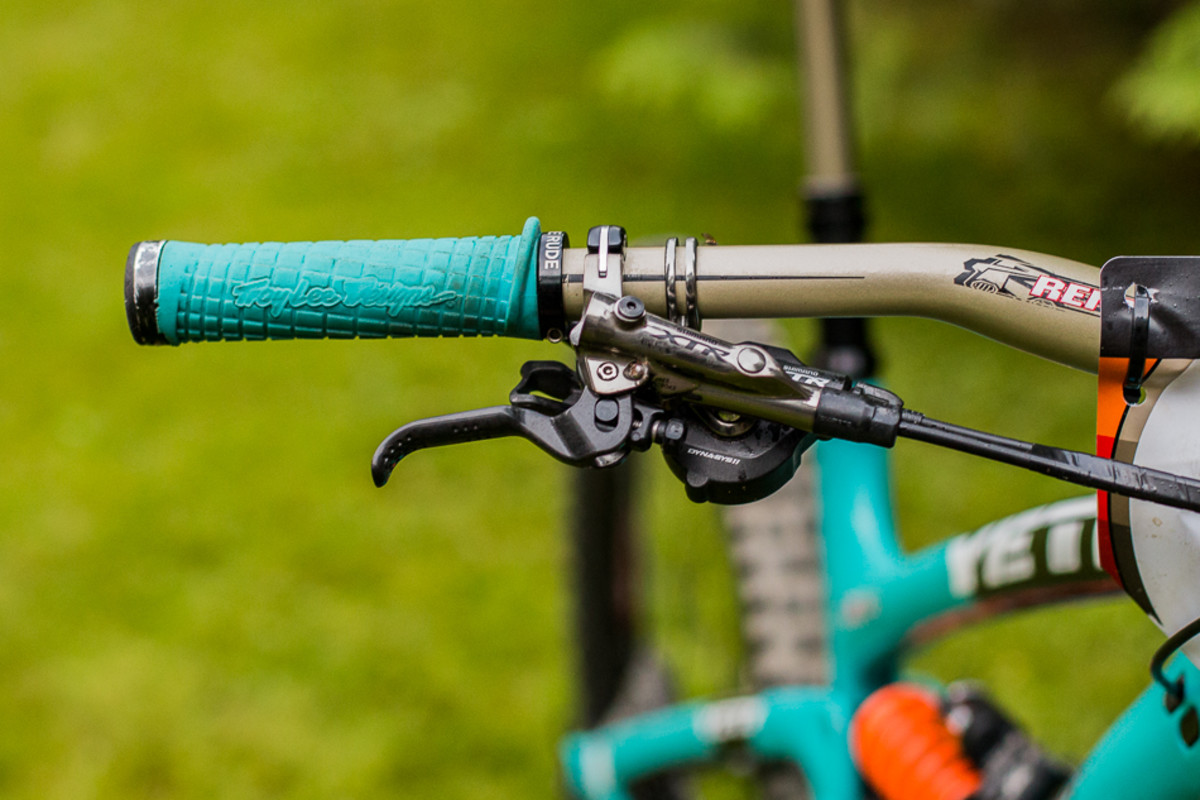 The XTR lever and Saint caliper combo has been a popular one amongst the Shimano-sponsored teams for years. Some riders like to run the XTR race levers for increased modulation, but Richie runs the Trail, mostly for weight savings over the Saint levers.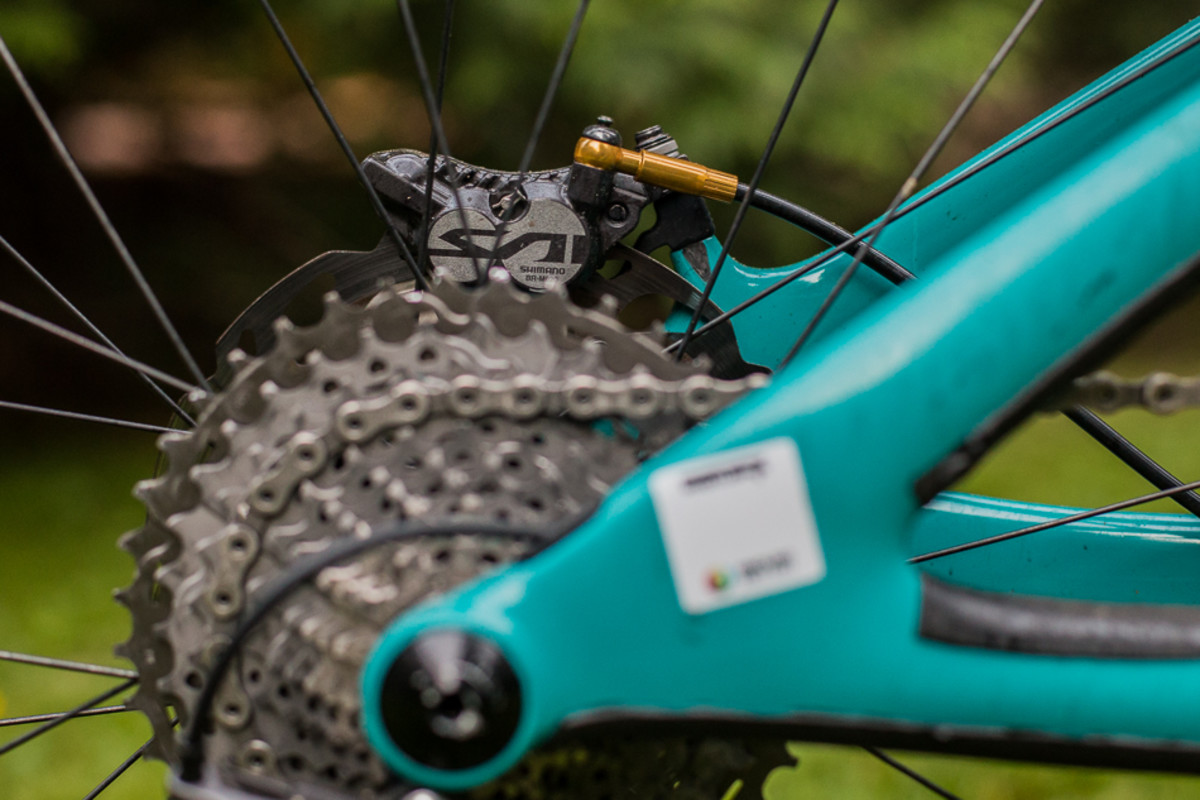 Shimano's Saint calipers sport huge amounts of stopping power with very little effort, saving racers' grip strength for the Whistler gnar.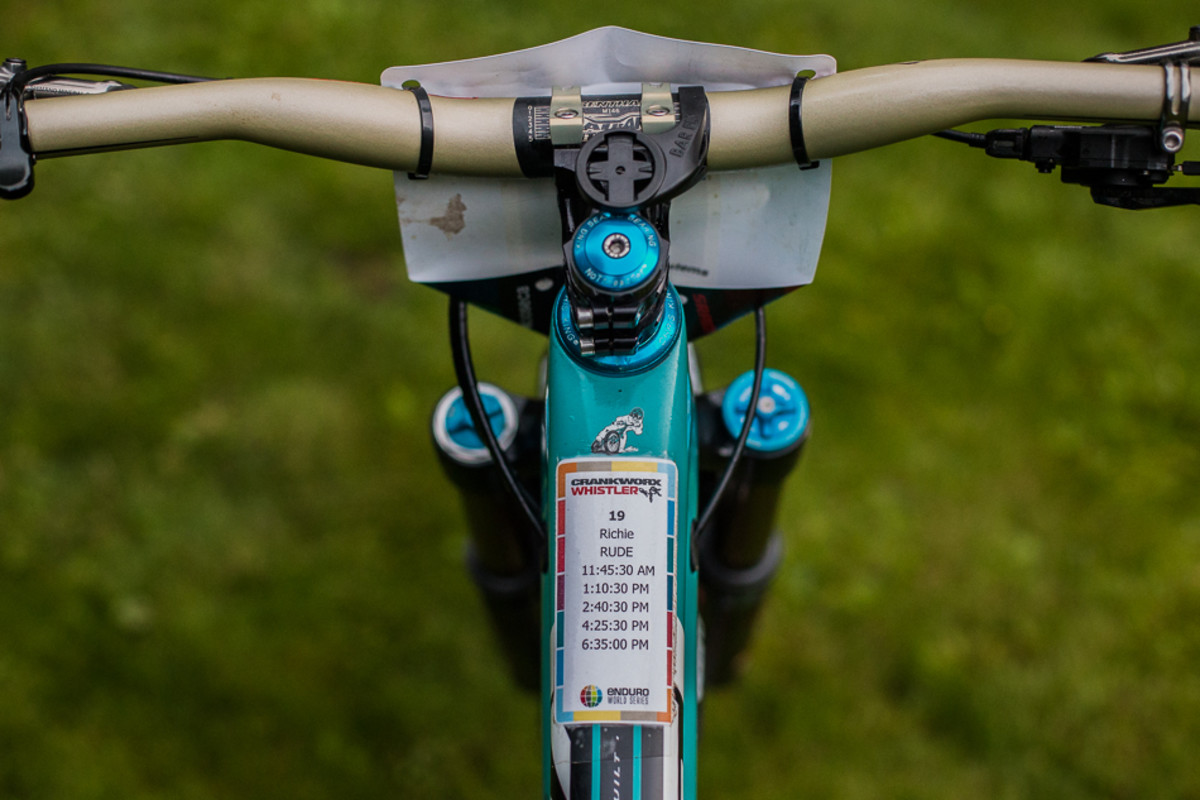 Each racer receives a sticker with his or her stage start times