For additional details and more photos of the Process 153, read Vernon's preview post. Here's his final take after putting in time on the bike: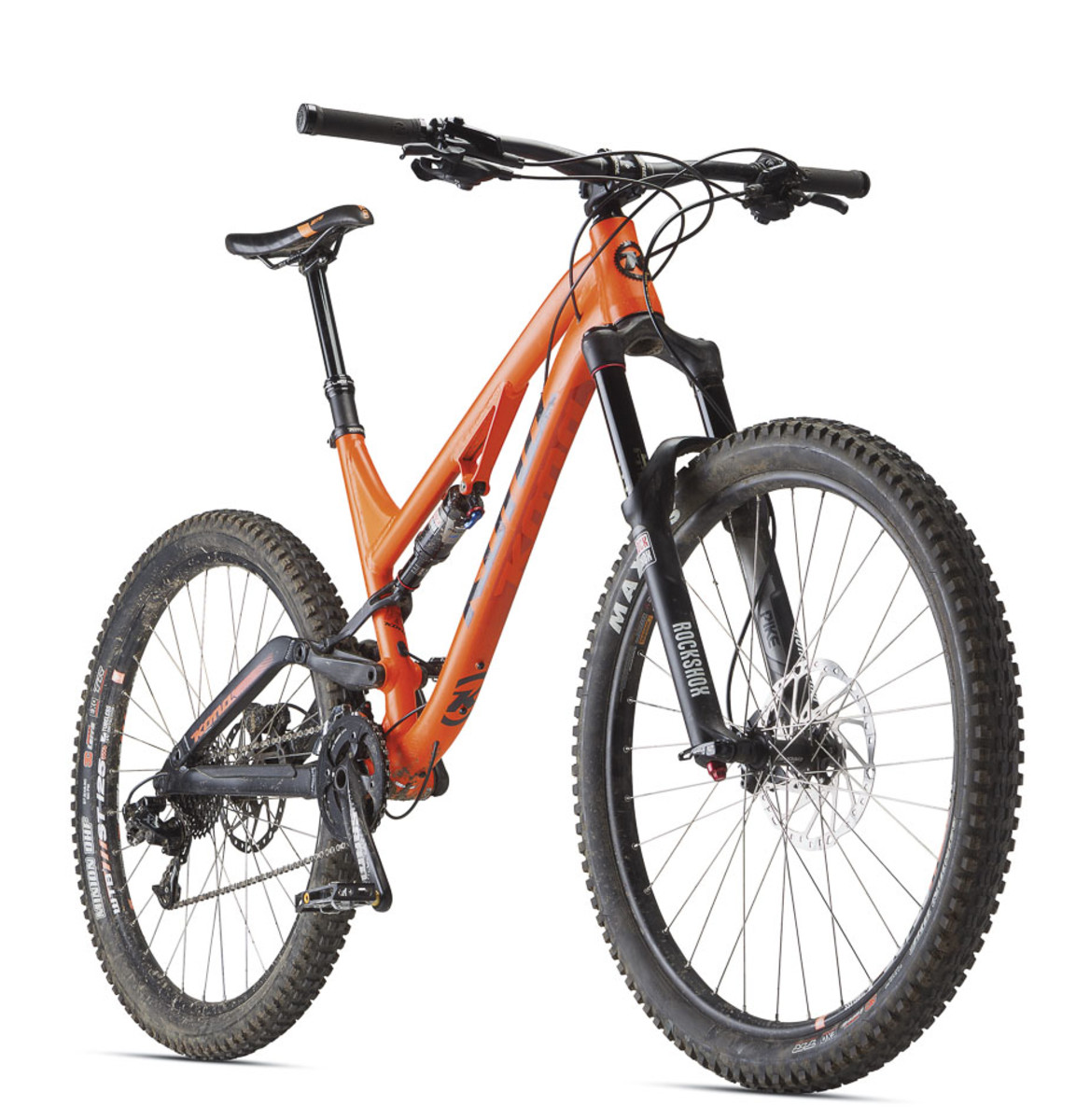 KONA PROCESS 153 | $3500 | KONAWORLD.COM

Kona's enduro line contains seven different models, all of them sharing one overriding common denominator: low-slung frames with long toptubes, short chainstays, a stubby 40-millimeter stem, a ton of standover clearance and relatively slack geometry. This here is the 6-inch (153 millimeters, to be precise) travel iteration.
There are two Process 153 models for 2015–this base-level version and a pricier $5,000 version decked out in swankier parts. Kona, however, didn't skimp on this bike. The parts that matter most–frame, fork, brakes and wheels–are absolutely solid. The RockShox Pike RC is simply brilliant–light, stiff and a strong performer on every size of hit. Shimano's Deore brakes are a smart pick. What they lack in on-the-fly adjustability, they make up for in reliability and stopping power, which is aided by the 203-/180-millimeter rotor combo. Other highlights include the excellent Kind Shock LEV Integra dropper post and WTB i25 wheelset shod with meaty Maxxis Minions.
But the real gem here is the frame. To be honest, the Process 153 kind of ruined me. It took a ride or two for me to adjust to the sprawling 25.25-inch toptube and Lilliputian stem combo, but when I did it became real hard to feel 100 percent happy on any other bike.
The Process demands that you ride it aggressively; it's not a sit back and steer-from-the-rear kind of machine. But once you weight that front wheel, you're rewarded with an exceptionally centered feeling. What that meant, in practical terms, is that I found myself attempting jumps I've always shied away from, pushing harder in corners and flat-out having more fun than I've had in a long time. Ridiculous amounts of fun. I could go on and on about how the Process' short 16.75-inch chainstays and insane standover clearance make tight conditions a blast, but you get the idea.
What's not all rainbows and pretty ponies? This is not a light bike. Sans pedals, our size large model weighs 32.78 pounds. To its credit, it rides lighter than that, but still, if you count grams, you'll be bummed. There are also bikes that pedal more efficiently. The 153 is no dog, but it's not a crotch-rocket either and traction suffers with the Monarch RT's lock-out engaged. But I don't care. The Process is an incredibly solid and well-designed bike. I already miss the bastard.