The fourth version of the Turner RFX could be exactly what Turner fans are looking for. With a full carbon chassis, 160 millimeters of travel and a slack, adjustable head angle, this all new RFX has its sights aimed squarely on the enduro category. The frame features trouble-free external cable routing that uses secure clips instead of zipties–something that home mechanics can appreciate. Even though internal routing looks cleaner, most systems are difficult to route, rattle inside the frame, or both.
The RFX's DW-link suspension uses a full complement of Enduro Max pivot bearings, moving away from the bushing system Turner has been known for. Turner's reasoning is that bearings have improved throughout the years and they're quicker, easier and more familiar for shop mechanics to replace. Plus, common sizes are stocked in any quality mountain bike shop. The 49/62-millimeter tapered headset is less common, but it does allow for offset cups to steepen or slacken the stock 66-degree head angle by up to 1.5 degrees.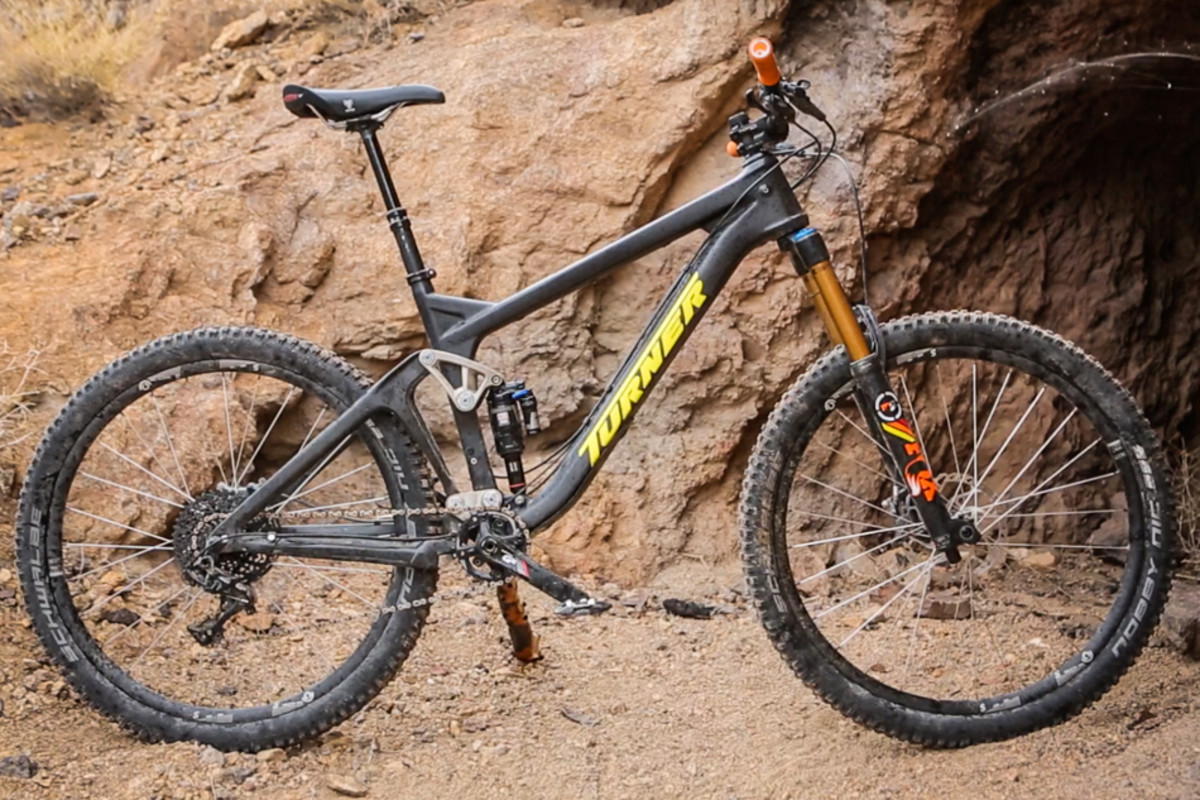 Turner bikes generally run relatively high bottom brackets and long chainstays, and the new RFX is no exception–though the 17.2-inch chainstays are a bit shorter than other Turner models. The 13.4-inch bottom bracket might sound high, but when sitting at the recommended sag of about 30 percent, it feels quite reasonable–high enough for descent pedal clearance without giving up a planted and stable feel. Look out for a full review in our 7th annual Bible of Bike Tests, coming January 2016.
Related:
First Ride: Specialized Stumpjumper FSR Expert 650b
First Ride: Jamis Dragonslayer