You may have never heard of Focus, or perhaps you know them for their cyclocross bikes, which have seen a great deal of success recently under the likes of Jeremy Powers. But in 2013 Focus launched the all-mountain (the Germans would call it "enduro") intentioned SAM, a 160-mil, 27.5-wheeled rig, and they have now reinforced their commitment to mountain bikes with a carbon-framed SAM and an all-new 120-mil trail bike. I haven't ridden the aluminum SAM, so I can't speak to the differences in ride quality between the two versions, but I was able to put some time in on the new carbon bike. Keep scrolling for details and ride impressions.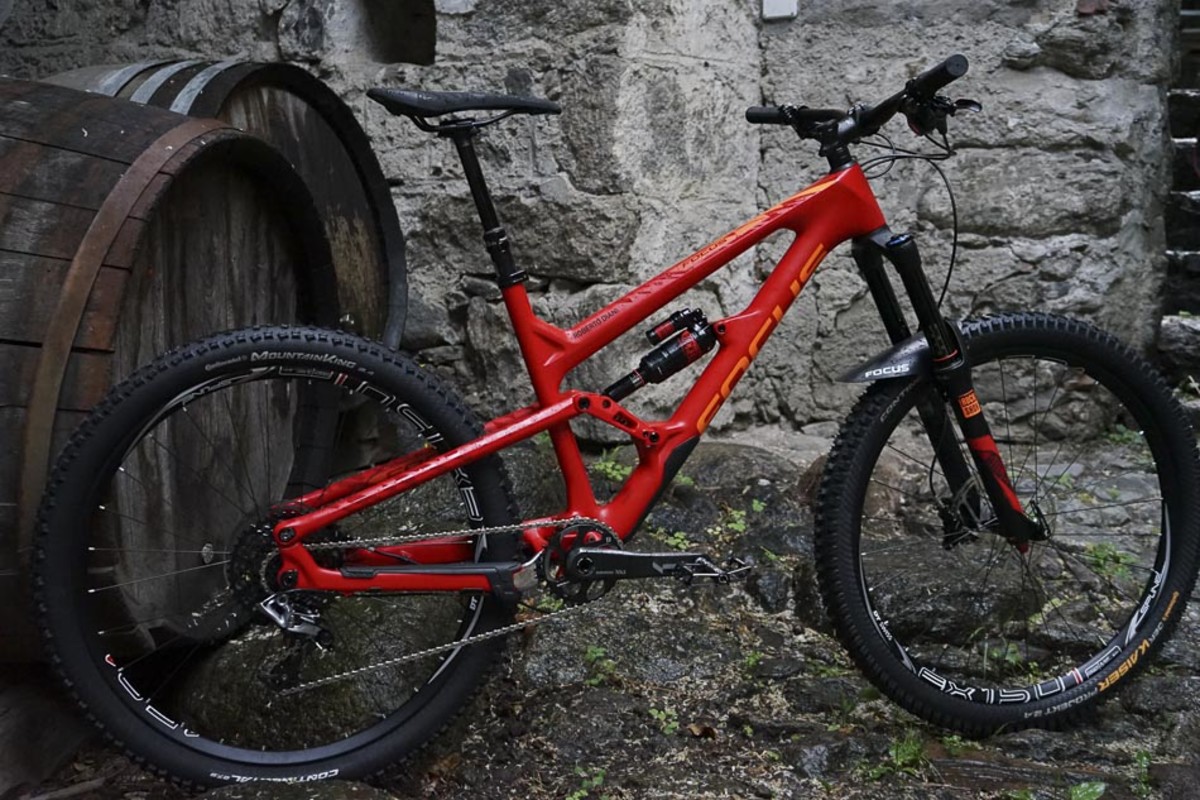 The linkage-driven single-pivot frame features an oversized headtube which improves the cable routing situation and increases front-end stiffness. The seatstay pivots move on double rows of industrial bearings, and the downtube and chainstays are protected with fixed guards. Cable routing is done internally via an adaptable cable port at the headtube that can accept 1x, 2x, or electronic setups by swapping the plug. The new SAM's geometry is identical to the aluminum version's, aside from the chainstays which shrink from 438 to 430 millimeters on the carbon frame. The downtube-mounted pivot is aluminum, but the bike is otherwise all carbon. Unfortunately, Focus has stuck with a Press Fit 30 bottom bracket on the SAM Carbon. I was also dissapointed to see that no provisions are made for bottle cages; you'll be carrying a pack or wearing cargo bibs if you want to stay hydrated.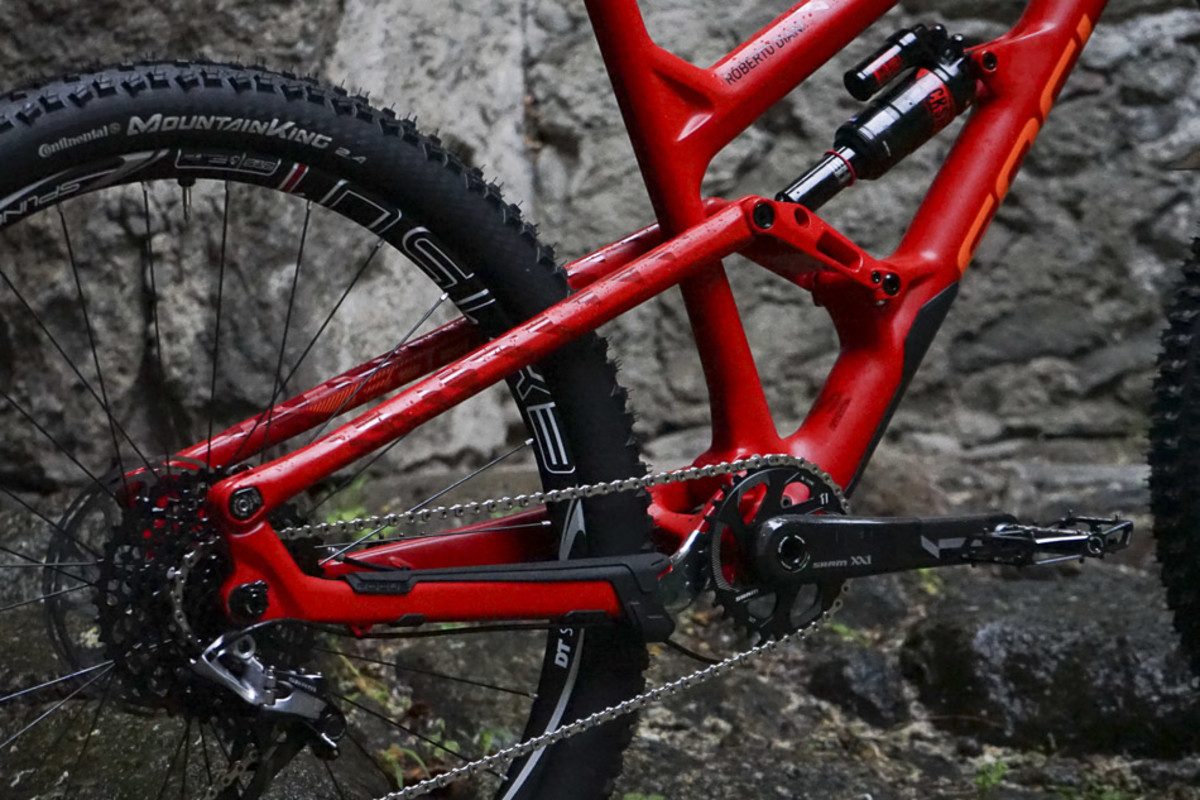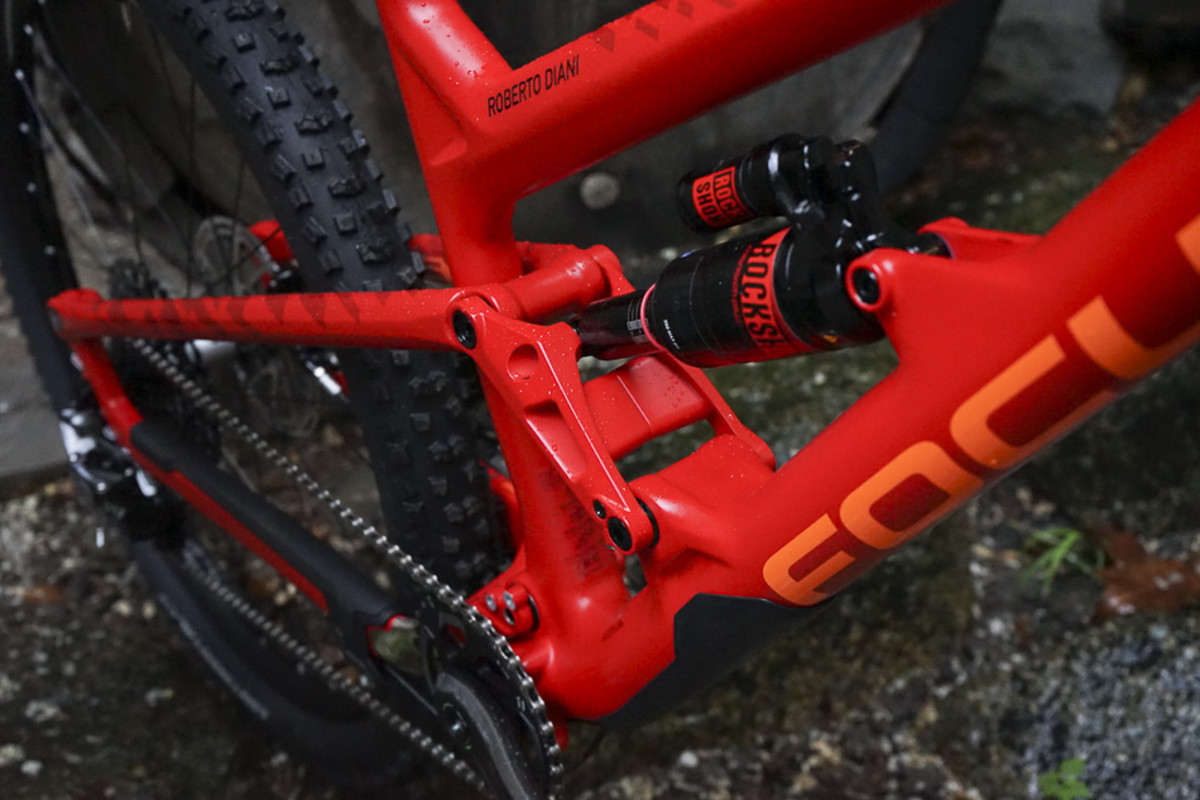 Focus SAM Carbon Ride Impressions
Focus markets the SAM as an "enduro" bike. Knowing that would send many readers off on a rant about fanny packs and goggles worn with XC helmets, I decided to ask the Focus guys what, to them, is the difference between all-mountain and enduro riding. It turns out that on this side of the pond, enduro refers to all-mountain-style riding that has an emphasis on descending. Considered in this light, it makes a great deal more sense that we were treated to shuttle runs and not given the opportunity to suffer and see how the SAM performed on the ups. So, unfortunately, I really can't speak to the SAM's attitude towards climbing. However, it wasn't too piggish on the short stretch of access road that I rode up, and felt far from sluggish when I put power down on flat sections and quick uphills on trail.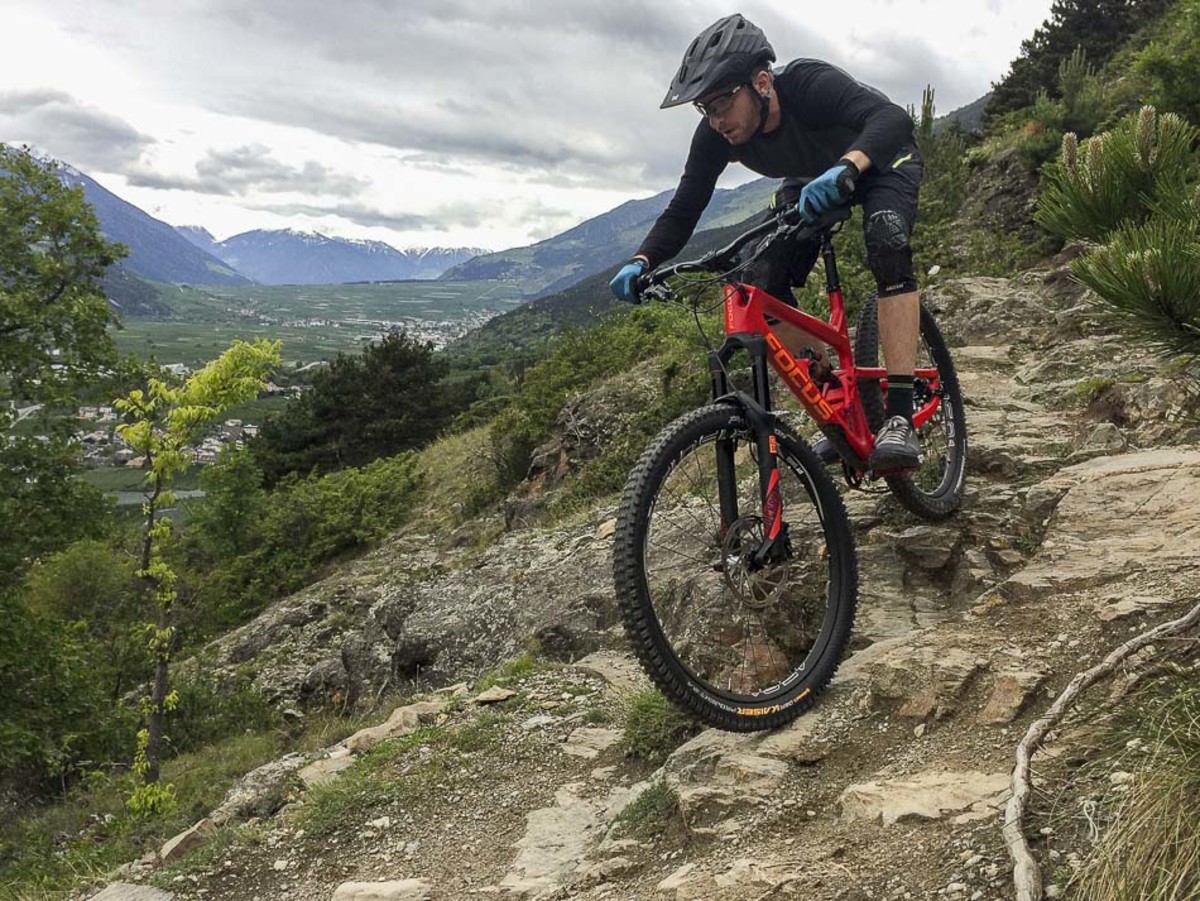 The SAM is made for descending, though, and I had a blast putting it to that use. The test trail was a screaming descent with the perfect amount of gnar sandwiched between naturally bermed corners and rocky, high-speed sections. It's a trail on which you can ride very fast and find yourself in over your head even faster. The SAM felt designed to dive blindly into such terrain, its suspension providing predictable and mistake-gobbling support while not shirking from the fun factor. Running just over 30% sag, I was able to seamlessly go from white-knuckling through steep and chunky bits to popping and manualing the bike through more relaxed sections of trail. The SAM felt surprisingly maneuverable for a bike of its stature, which I was thankful for when I found myself pointed in the wrong direction.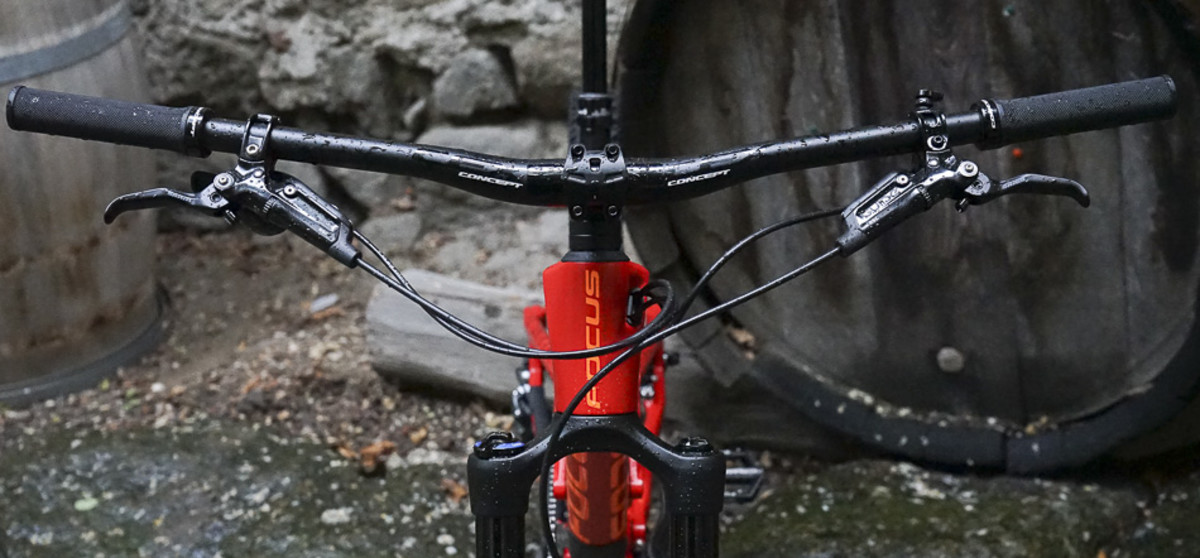 Geometry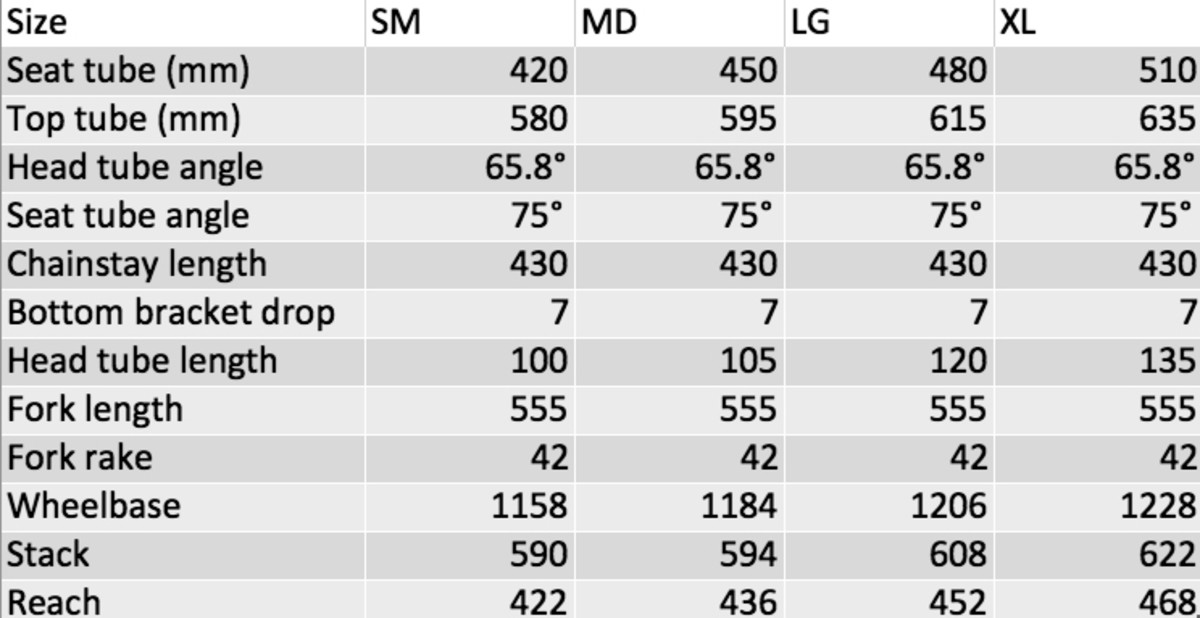 The SAM Carbon will be available in three models beginning in August. Starting around $3800 USD, all three will feature RockShox Pike and Monarch suspension, SRAM 11-speed drivetrains and dropper posts.