I first became acquainted with the Trek Slash during testing for Bike's March 2014 issue. That Slash 9 was an aluminum trail shredder, but admittedly there were a few things I would have changed. As good as it was, I knew it was capable of more.
Starting with the suspension, my goal was to build a bike that takes advantage of everything that the ABP suspension platform is capable of on the descents. The Push Elevensix rear shock has proven to be the perfect tool to achieve this. It has truly unlocked this bike's capability. The supple initial stroke keeps the wheel stuck to the ground, while still offering up a predictable, seemingly bottomless ramp up. Not surprisingly, Push nailed the tune on the shock right out of the box, giving me the characteristics of a downhill shock without sacrificing the ability to climb. Flipping the switch on the Dual Overhead Valve to the climbing platform is astonishing. I never thought that a coil could feel or climb this well. It's a mind-blowing split personality.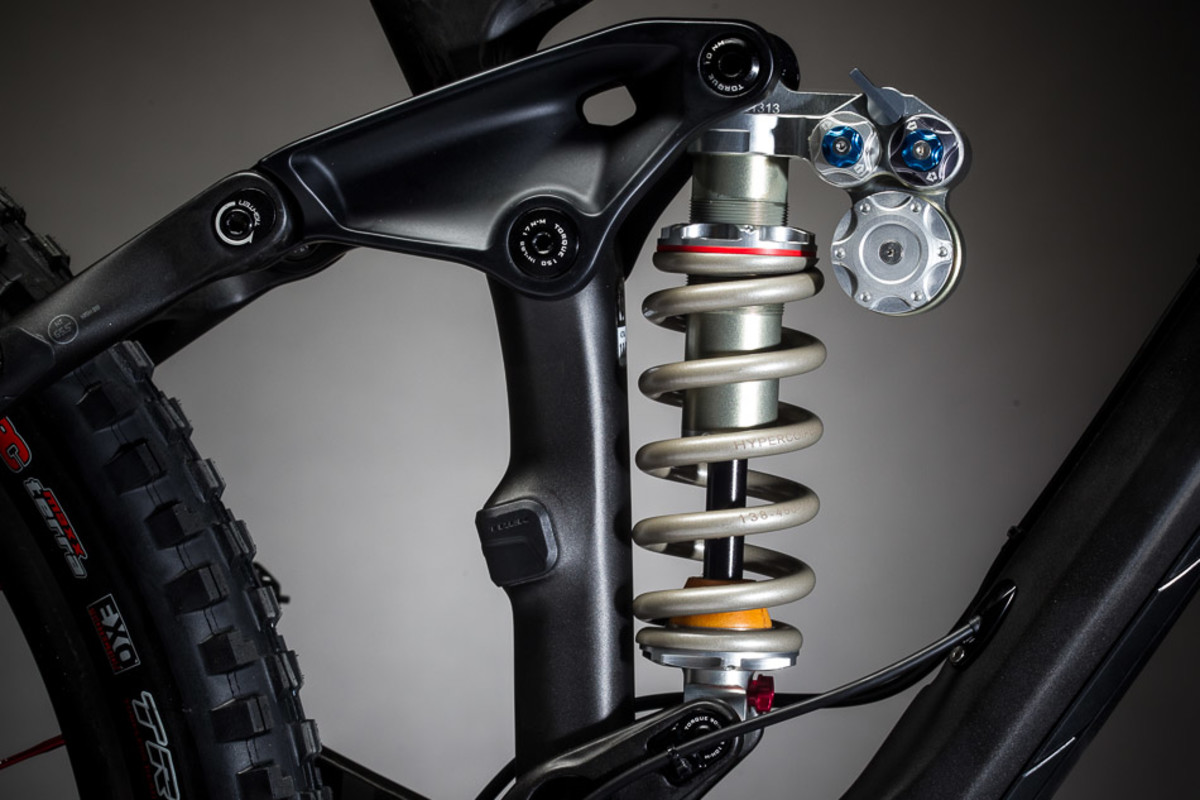 To keep up with the Elevensix, I opted for a slightly longer travel fork than you'll find on a stock Slash–a 170-millimeter travel Rockshox Lyric. The incredible feel of the Charger damper combined with a stiffer chassis than you'll find on the Pike feels right at home on the Slash.
Adding to the mini-DH bike feel are Shimano Saint Brakes, mounted to Deity's 38-millimeter-rise Black Label bars, along with the 35-millimeter Cavity stem. Short, tall, and all the stopping power I could ask for has proven to be a deadly combination.
Sometimes the simplest details on a bike can make the biggest difference. This is certainly true for the combination of a KS Lev Integra 150-millimeter dropper post with a Specialized Command Post SRL lever. The pairing is intuitive and effortless with stellar performance.

After spending all of last season on Industry Nine's Enduro wheelset, it's still rolling smooth and true, and with that durability in mind, I'm excited to see if the new Pillar Carbon Enduro wheels will have same standout performance I've come to expect from I9. The Pillars sport a No Hook tubeless-ready profile and my all-time favorite tire, the Maxxis Minion, mounted up with ease.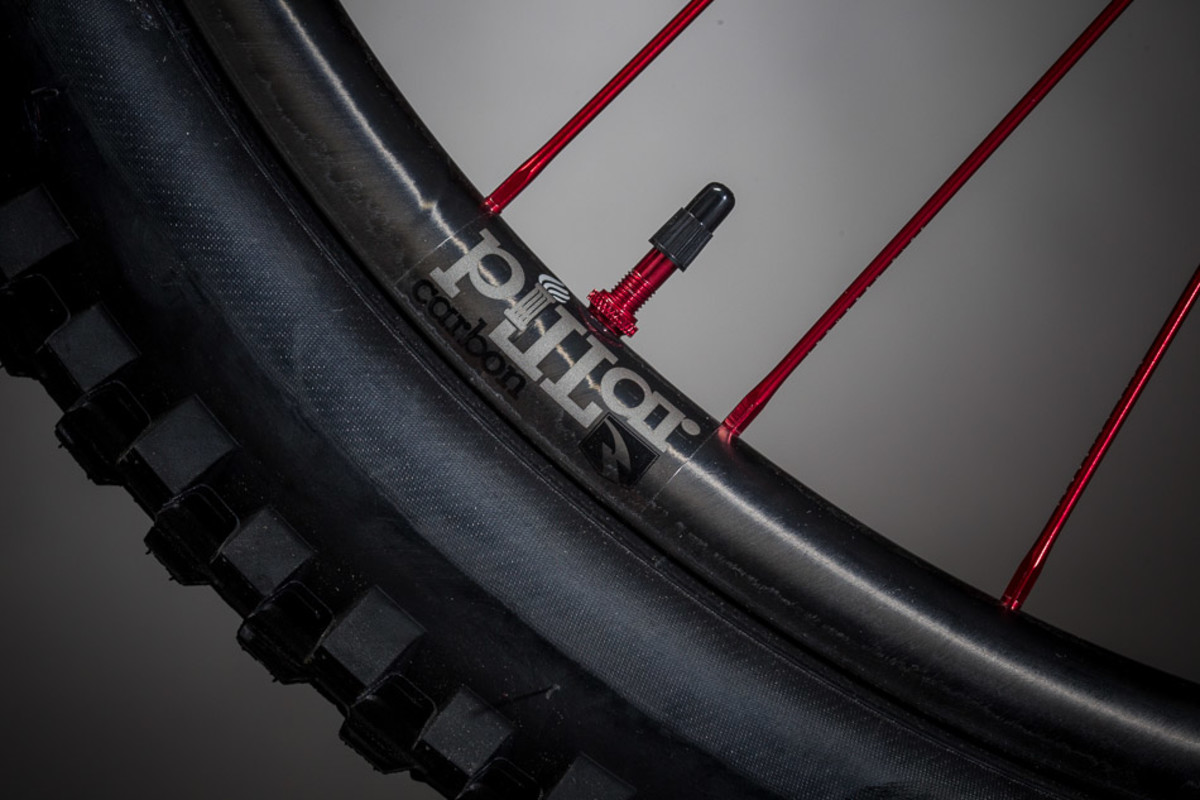 With most test bikes I'm able to break them in and get comfortable on my home trails in southern California, but with this Slash I was thrown right into unfamiliar territory as my first ride on it coincided with a weeklong tour of lift-access bike parks on the East Coast. As the only rider on the trip on an all-mountain bike I had my work cut out for me trying to hang with the ripping locals, but this Slash was up for the challenge. From bike park flow to classic downhill racetracks it was easy to forget that this wasn't a purpose-built park bike. The confidence and stability it has through technical terrain is incredible, and exactly what I was hoping to achieve with this build.
This custom Trek Slash is unstoppable on downhills and, surprisingly, still feels right at home on all-day adventures. For a rider like myself who dreams of gravity but still wants a bike that can do it all, my Slash is a perfect match.
More Dream Builds:
Brice's Rocky Mountain Thunderbolt
Vernon's Specialized Stumpjumper FSR 29
Nicole's Specialized Rhyme FSR 650B