Alchemy is a small outfit that operates out of Denver, Colorado. The brand is primarily focused on the drop-bar market, but last year launched a carbon hardtail and is showing a full-suspension machine today at Interbike.
The new bike, called the Arktos, is a 150-millimeter, 27.5-wheeled rig built around a full carbon frame. The front triangle of that frame is manufactured in Denver, CO, while the rear is made in Taiwan. Alchemy brought on Dave Earle, the man behind Yeti's original Switch mechanism, to design the Arktos' suspension.
Dubbed 'Sine Suspension,' the dual-pivot short-link design creates a regressive curve to the 30-percent sag point, then ramps up progressively until the 85-percent mark before reverting to a regressive rate through to the bottom-out. The regression at the bottom of the travel is intended to compensate for the exponential progressiveness of an air-sprung shock, allowing riders to use full travel while still maintaining a supportive midstroke.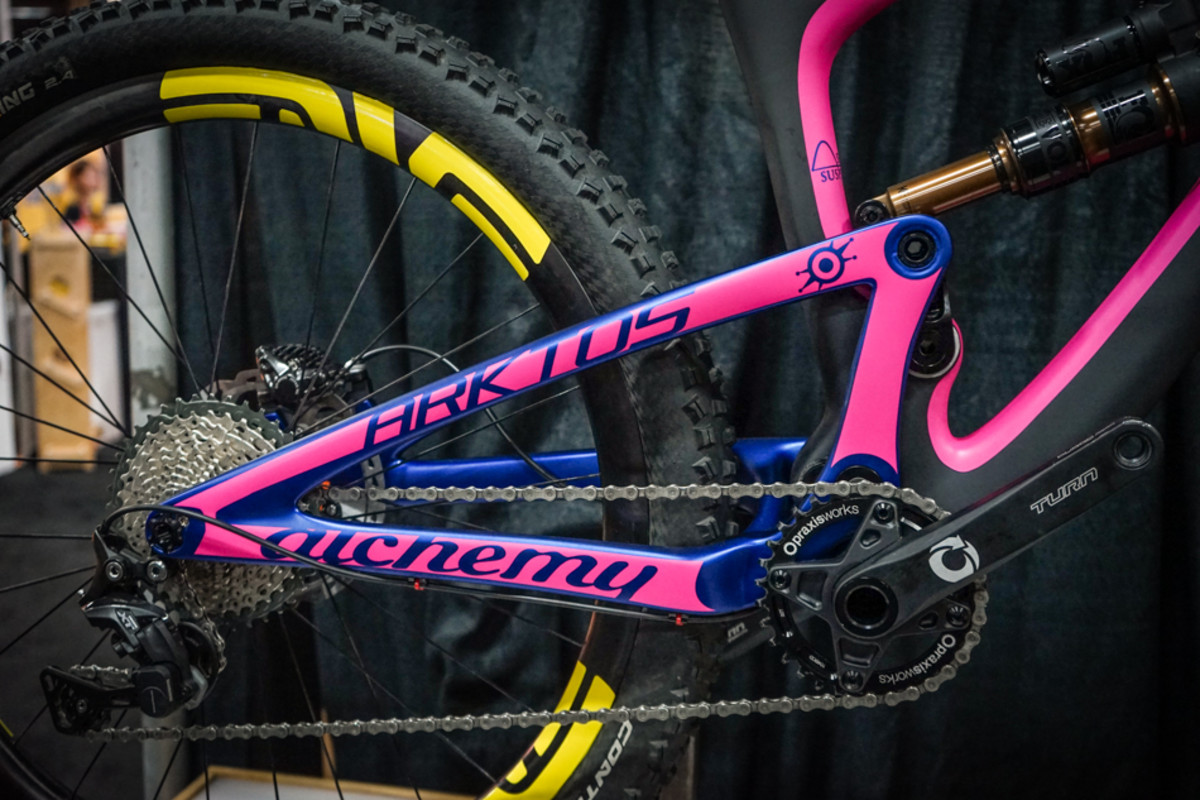 "People in the off-road cycling world don't often think about regressive suspension, and when they do they think of it being too soft," said Earle. "On a mountain bike, using regressive suspension in the negative travel gives the bike a much softer feel and incredible traction over small bumps, where other bikes would just skip across them. For example, the off-road car racing Baja trucks have something like four feet of negative travel."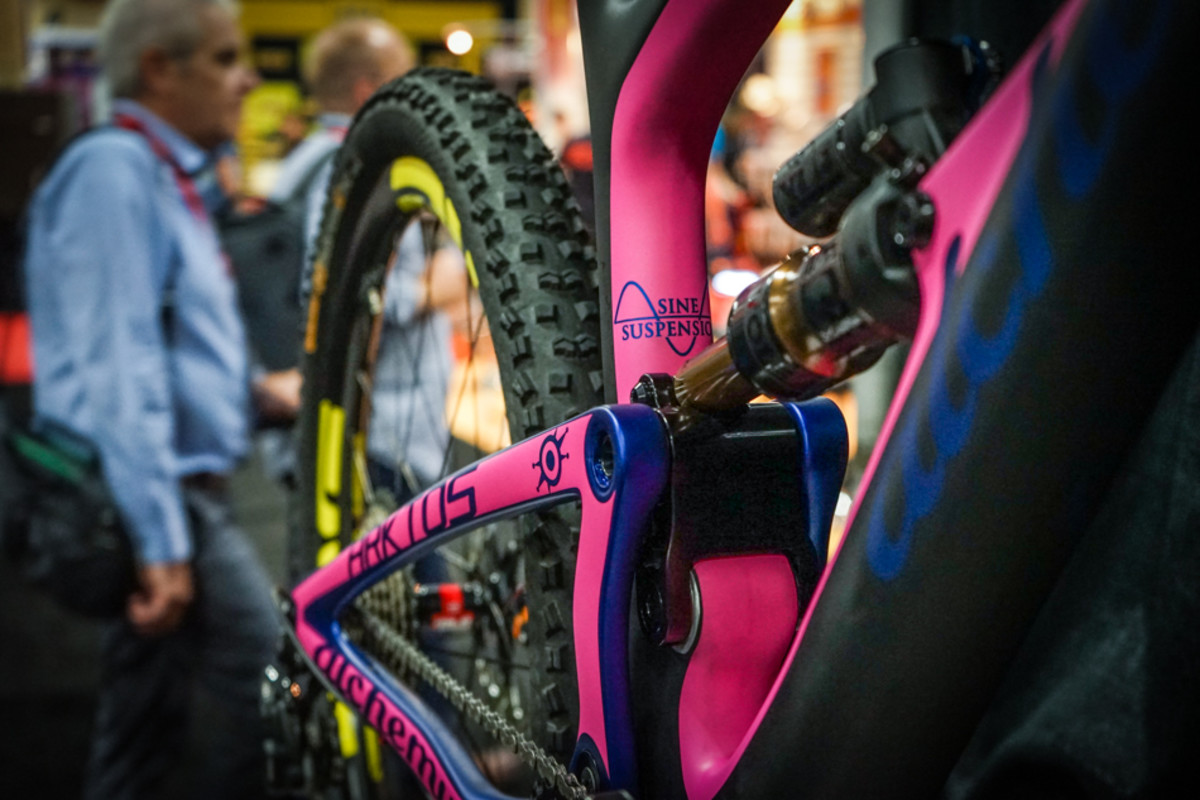 Interestingly, the Arktos' head-tube angle changes with frame size. Alchemy claims that steepening the head angle helps compensate for increasing reach lengths and improves control over the front end. The size small will have the slackest head-angle at 66 while the large and medium frames will sport a 66.5. The extra-large will be the steepest at 67. The seat-tube angle is 73.5 across the board and the Boost 148 rear end is on the longer side of modern geometry at 438 millimeters. The choice to spec a standard threaded bottom bracket is sure to earn Alchemy a swath of fans.
Alchemy Arktos Geometry
A few different levels of complete builds will be available, and $3750 buys a two-tone custom painted frame with a Fox Float X rear shock. The Arktos is slated to be available early 2016.
More about Alchemy at alchemybicycles.com.
Related:
New Stuff From Interbike Outdoor Demo 2015