Santa Cruz's Bronson made the biggest splash of any new bike in recent memory when it debuted in 2013. It was one of the first carbon-framed full-suspension trail bikes from a major manufacturer to roll on what were then newfangled 650b wheels, and there weren't many bike nerds around who weren't wiping drool off their keyboards for days after the unveiling. But a lot has happened since then, especially in the geometry department. Top tubes have stretched, rear ends have gotten shorter, and dropper posts have become even more ubiquitous than before.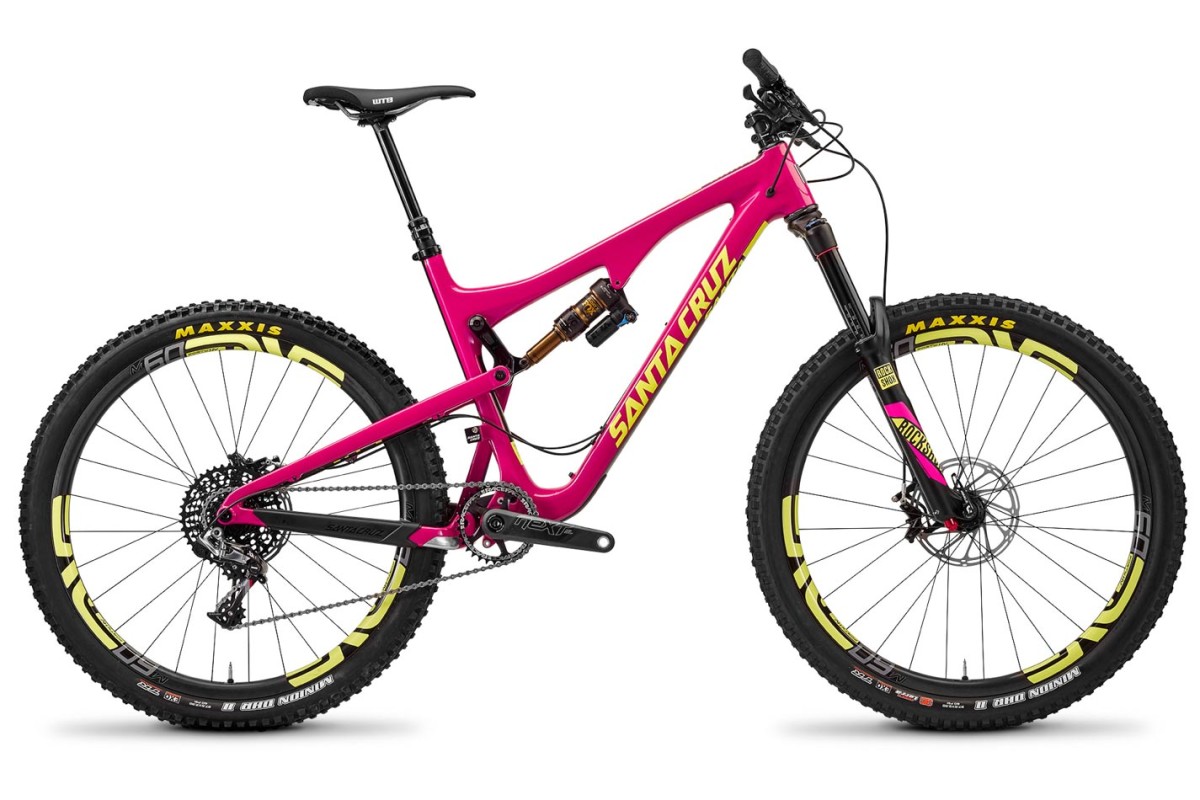 Changes
The new Bronson has been brought up to speed with current geometry numbers: The head angle has been slackened to the 66 degree mark and the chainstays have been chopped by 6 millimeters. Perhaps more importantly, the top tube has been lengthened by 17-30 millimeters (depending on size) and the seat tube has been lowered and widened to accommodate the increasingly popular 150-millimeter dropper posts. The latter two changes have not only improved the bike's handling: they've also made sizing more flexible since seatpost height is now less of a concern. Santa Cruz's belief is that sizing should be based primarily on reach, which is a pragmatic philosophy for a company that shares its frames with a women's band.
Appearance-wise, the updated frame is nearly indistinguishable from the longer-travel Nomad, which should be no surprise since Santa Cruz employed the same third-generation version of the VPP linkage. The repositioning of the lower link into a pocket carved out above the bottom bracket and the 148-millimeter rear dropout spacing allowed the chainstays to be brought in.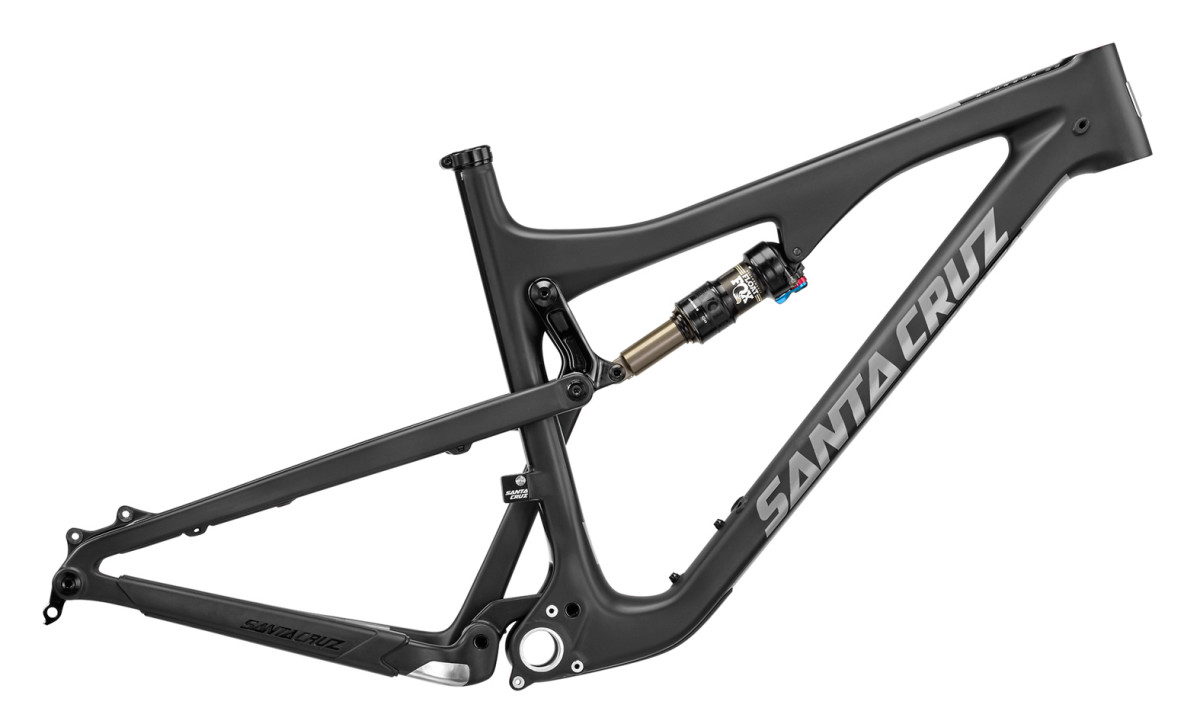 The revised linkage has a higher initial leverage ratio, which Santa Cruz claims improves small-bump sensitivity and traction. 'Wallowy' was often used to describe the feel of the former Bronson's suspension, but Santa Cruz says the Fox EVOL shock used in the rear, combined with a flatter overall curve addresses that concern. The frame is compatible with side-swing front derailleurs for riders who want a wider range than a single-ring drivetrain can offer, and the rear derailleur cable now routes internally through the downtube.
2016 Santa Cruz Bronson Geometry

Climbing
I really can't deliver much of a verdict here, since the trail I tested the Bronson on was a shuttle-accessed descent with only one climb of any length. But from what I could gather in that time, the Bronson climbs with a similar alacrity to its predecessor. Even in descend mode, the chain tensions the VPP suspension and creates a solid pedaling platform for going uphill. That tensioning does seem to slightly reduce the compliance of the rear end, though.
The white frame pictured here is not a production color. There weren't any extra-large frames available with stock colors during the launch. Photo by Gary Perkin
Descending
One of the things I liked most about the previous iteration of the Bronson was how balanced it felt. For a 150-millimeter bike, it pedaled very well and had a mild 67-degree head angle that kept the bike feeling lively on both climbs and descents. I took the old Bronson along for everything from bike park days to 50-mile XC grinds, and always felt like it held up its end of the bargain.
The updated Bronson feels much the same, albeit with a bit more of a descending bias: I probably wouldn't pick it for the same 50-miler next time, but it's still balanced enough for everyday trail riding. My primary complaint is that the rear end seemed to hang up a bit on consecutive hits, which hindered the bike's ability to flow through rock gardens. With a bit of tinkering I expect this could be tuned out without sacrificing pedaling performance, and it's possible that this was due to the combination of higher tire pressures and lower shock pressures that many of us were running on the extremely rocky trails in Downieville. Santa Cruz definitely succeeded in getting rid of the wallowy-ness in the midstroke: I felt well supported at every point in the travel and didn't feel a single harsh bottom out.
Be sure to check out our 2016 Bible of Bike Tests review of the Bronson for more in-depth test results.
This is the End
Before this job I was working at a shop, and decided to spend a winter (and all my money) building up a carbon Bronson from scratch. I thrashed that bike for a couple seasons, so I have a pretty solid frame of reference for judging the changes to the new bike. The new Bronson has received some smart upgrades, and the pedaling-biased rear suspension maintains its place as a bike that bridges the gap between all-mountain and trail, which is exactly where it belongs. This is a bike on which you can pedal for hours comfortably one day and then go out and conquer some scary lines the next.
Carbon-framed Bronsons will be available September 14th, and aluminum versions are expected in the spring. Pricing ranges from $3599 to $8099 for complete carbon builds, and $3000 will buy you a carbon CC-level frame with a Fox Float X F shock.
Related
Testers' Choice: Our Favorites from This Year's Bible
Santa Cruz Bronson C | 2014 Bible of Bike Tests