Devinci Troy XT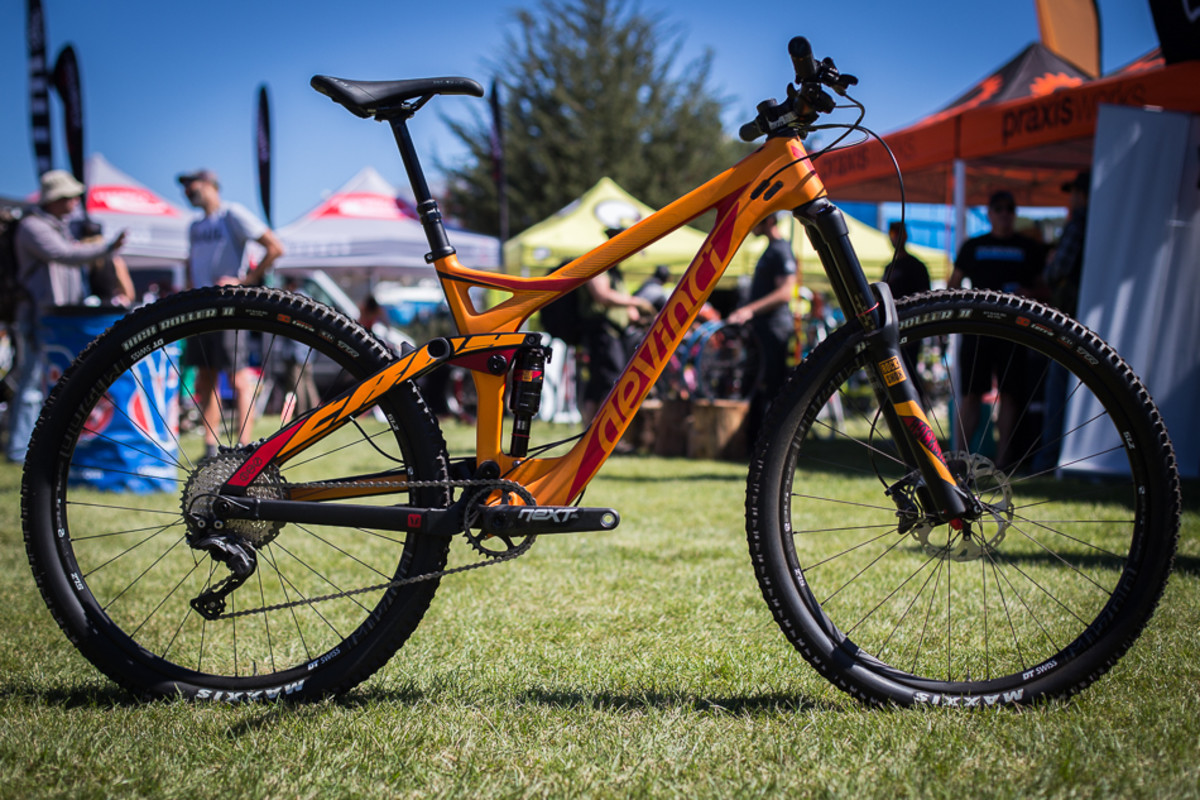 The recently updated Devinci Troy is getting a fresh new paint job and will also now be offered with a Shimano XT 1×11 kit, including brakes and drivetrain (with a Race Face Next SL crank). This spec level, which also comes with a RockShox Pike RCT3 fork, Monarch RT3 Debonair shock, DT Swiss X1700 Spline wheels and badass Chromag BZA cockpit retails for just under $5,700. You can also get this colorway as a frame-only option for $2,240. Our testers were big fans of the Troy in our most recent Bible of Bike Tests. If you haven't seen our roundtable video of that one yet, click here.
Kona Humuhumu Ti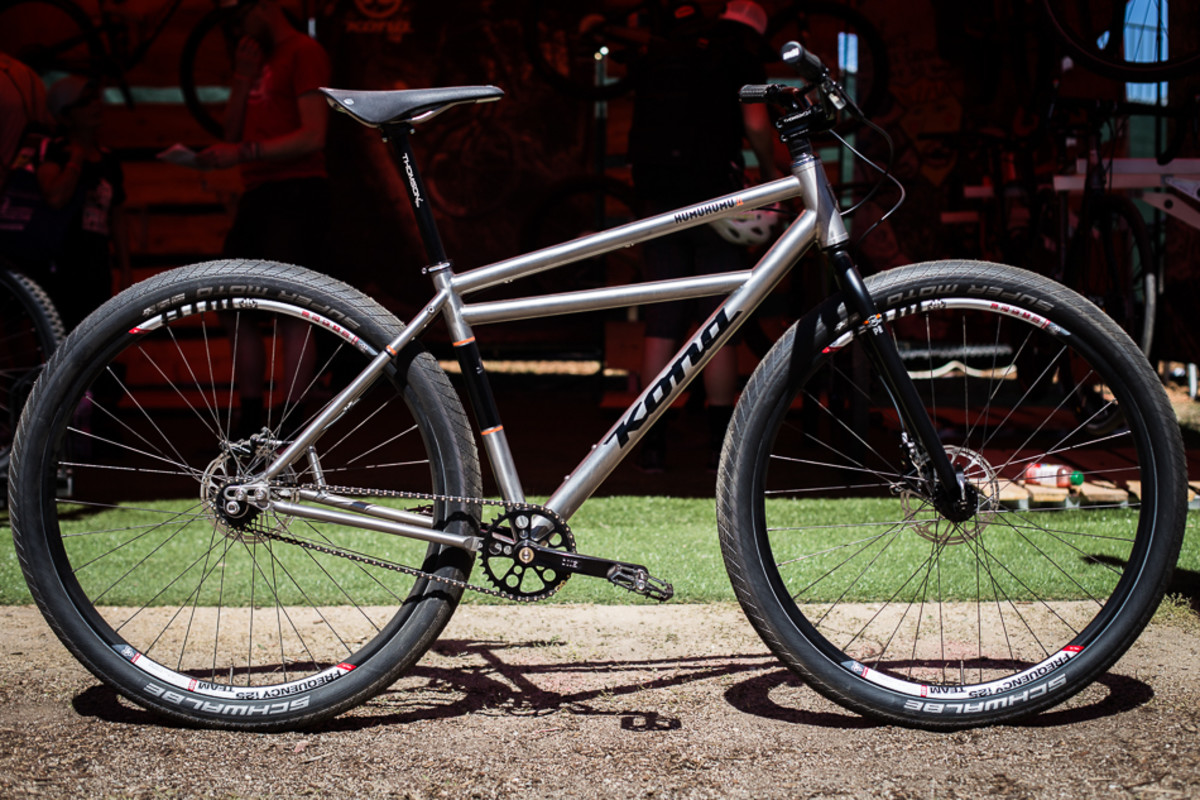 Kona was showing a couple new bikes at Sea Otter this year, but the Humu Ti was the head turner in the booth. It's a limited frame-only release, so if you're interested, get on the horn with your local Kona dealer for pricing and availability. And then start dreaming of how you'll build this do-it-all beauty up. $2,200 will get you the frame and rigid fork.
OneUp Shark 10-tooth Cluster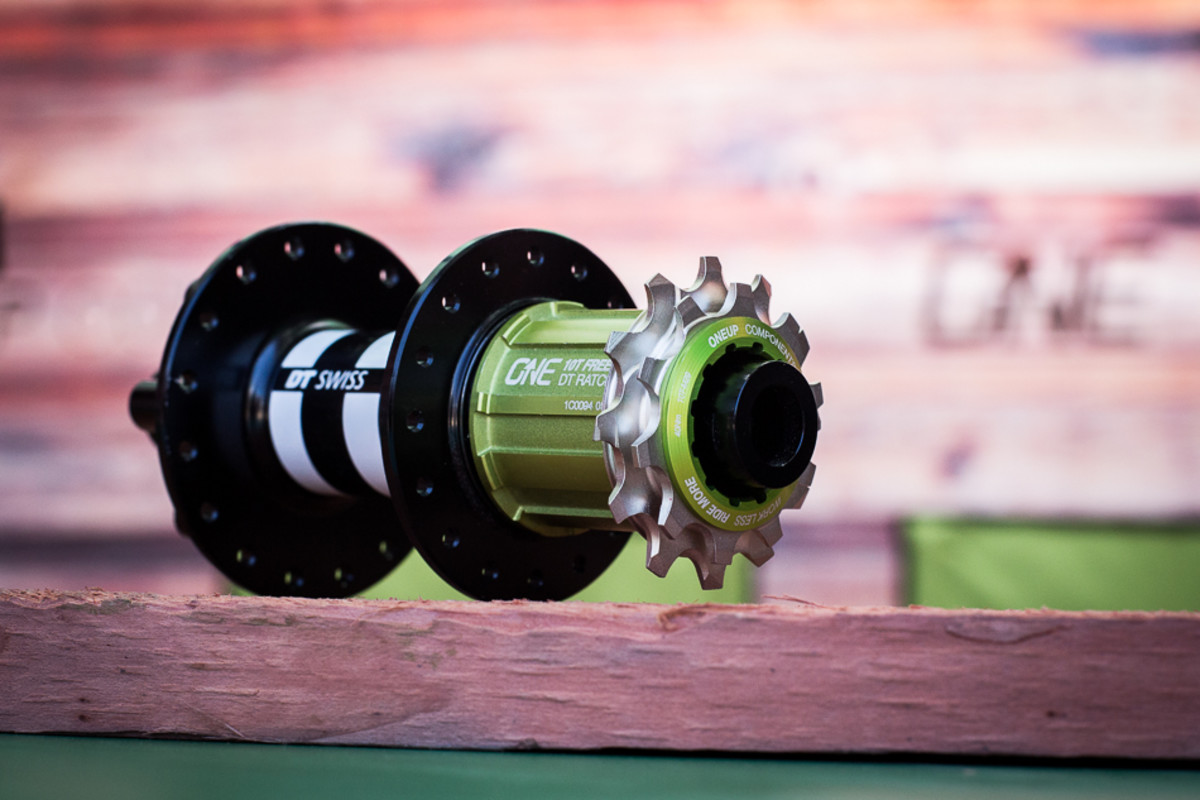 OneUp offers all kinds of ways to expand the range of Shimano cassettes, but with Shimano nipping at their heels on the low end of the range, OneUp has a new solution to get down to a 10-tooth cog for a higher high gear than Shimano can currently offer. Since a 10-tooth cog is a smaller diameter than the standard Shimano freehub body, OneUp had to make their own. It uses the same interface as the Shimano body, but is 4.5 millimeters shorter, allowing the single-piece two-cog part to sit on top of a Shimano 11-speed cassette with the 10-tooth cog to hanging off the end. If used with OneUp's new 50-tooth cog kit, you'll get the same range as a SRAM Eagle cassette–500 percent. The kit also comes with either a 14- or 15-tooth cog, depending on which Shimano Cassette you're altering. The Mini Driver, as they call it, is $40, and is currently available for DT Swiss Star Ratchet hubs only. The 10-tooth cluster kit goes for $45.
e.thirteen TRS and TRS+ Tires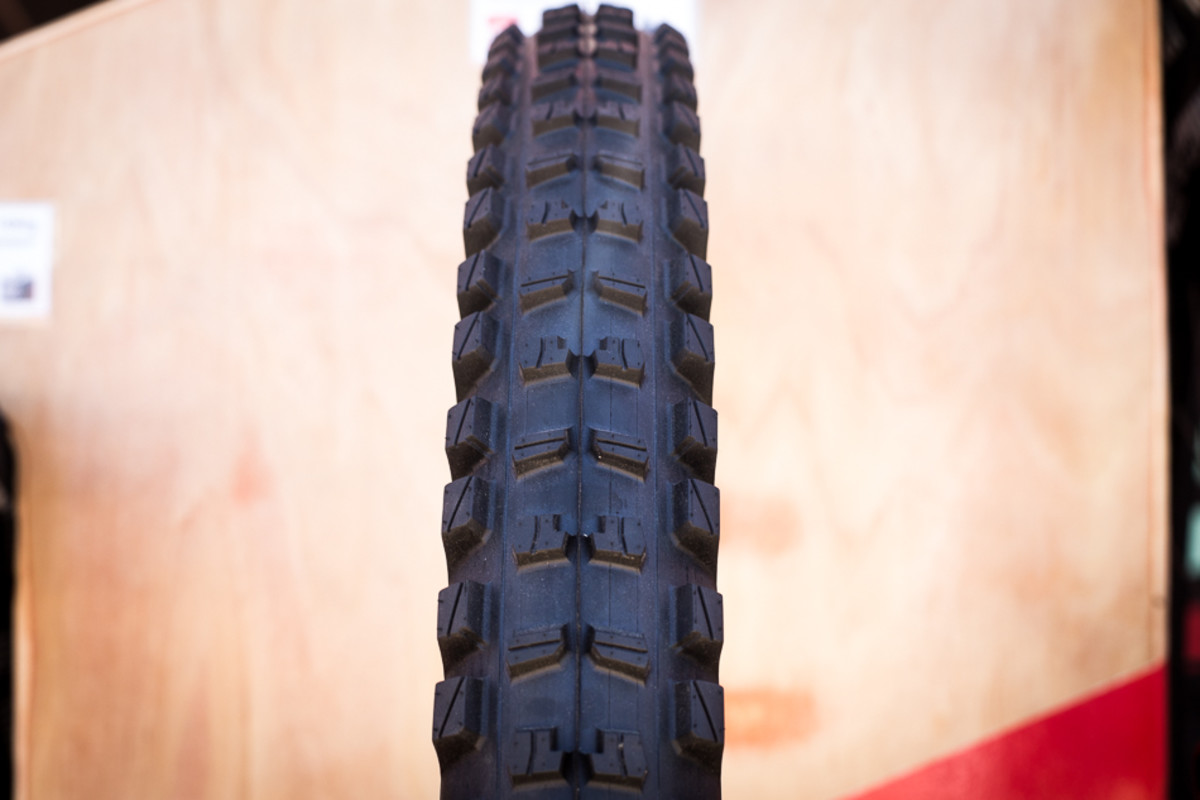 e.thirteen decided that since there aren't very many great tire options for wide rims, they would design their own. The TRS tires are recommended for use on rims up to 30 millimeters wide (internally), are themselves 2.35 inches wide, and come in 27.5- and 29-inch diameters. They also are offered with two different compounds, called Sticky Triple, and Durable Dual. Sign us up for the sticky version. The perpendicular and parallel sipes in the knobs help keep the tire hooked up while cornering, braking and climbing. The side knobs are buttressed to prevent folding, but have accordion-style cuts along the sides which allow e.thirteen to control how they flex under hard cornering. Best of all, they're made by Maxxis, so they're almost guaranteed not to suck.
Crank Brothers Highline Dropper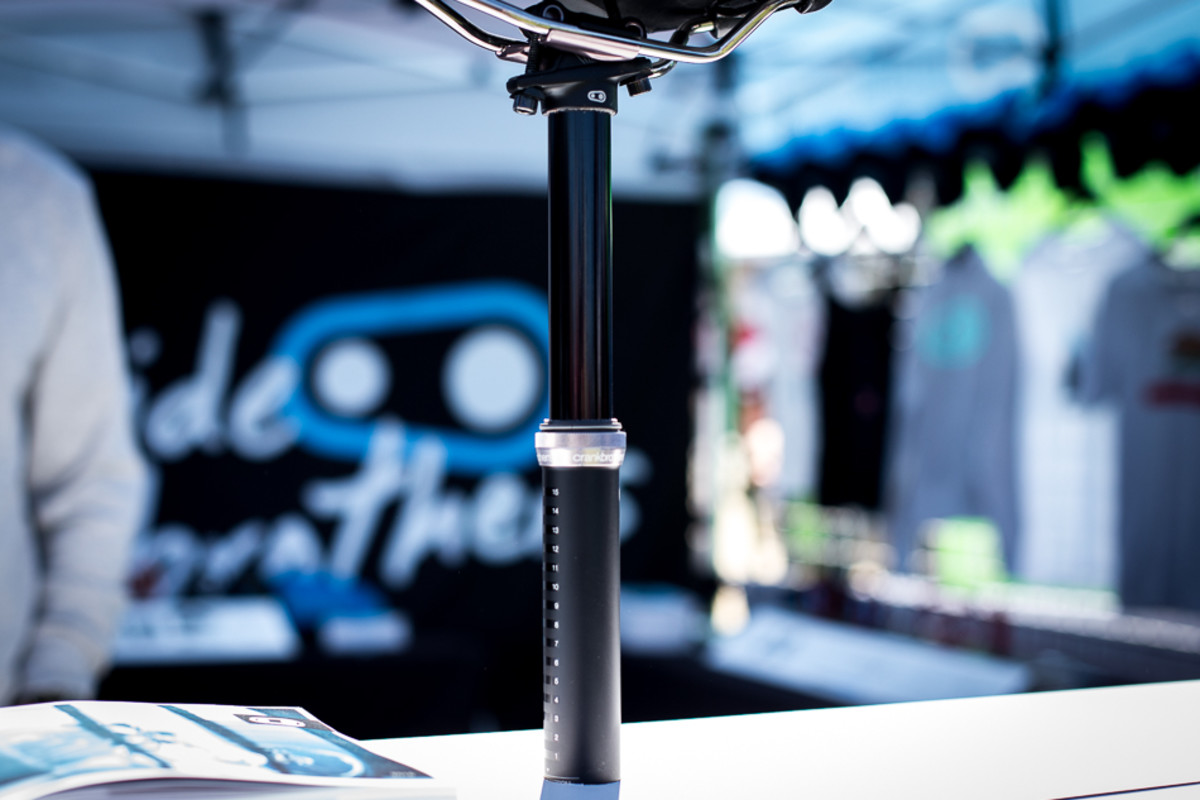 Crank Brothers announced its new dropper post, the Highline, back in August of last year, but the post hasn't been available yet. They're reportedly on the boat now, and should be arriving in shops within weeks. Crank Brothers was one of the first to the dropper game with its Joplin post, but it wasn't terribly reliable. The next iteration, the Kronolog, wasn't much of a jaw dropper either, so Crank Brothers went back to the drawing board for its third post.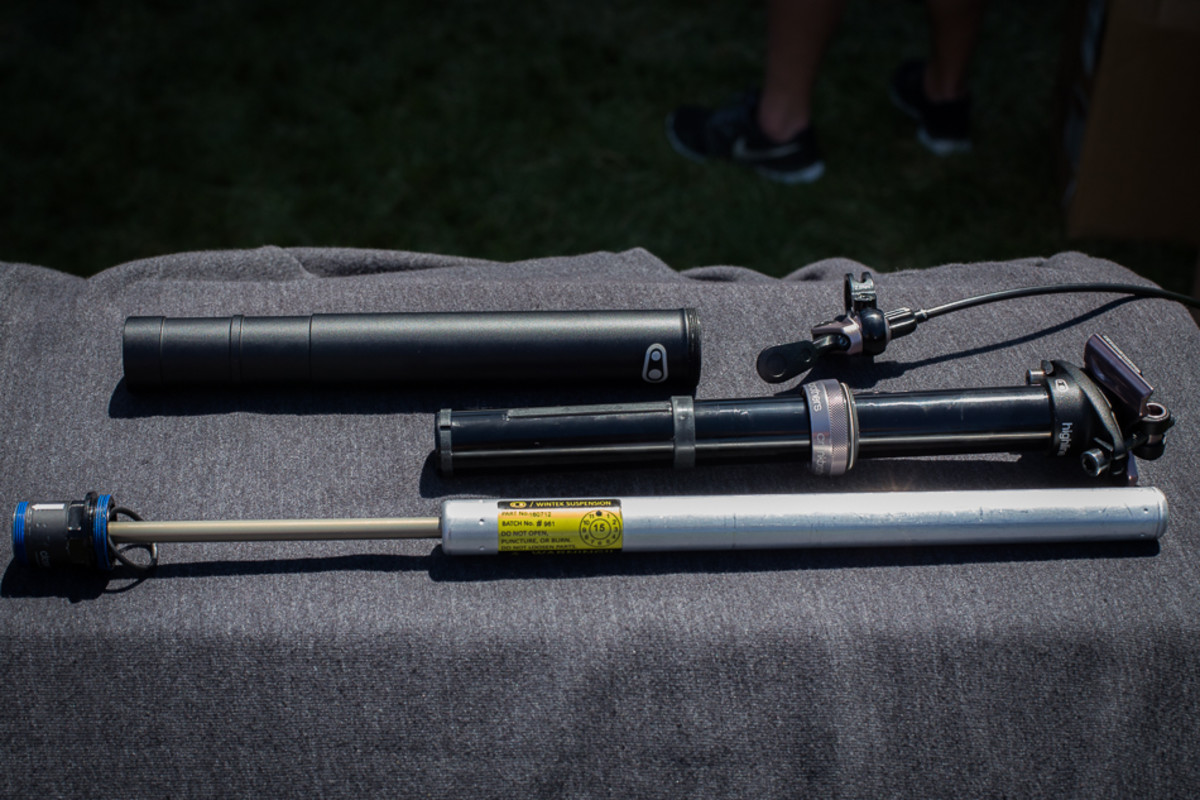 The Highline uses a sealed cartridge that easily drops into the post. The cartridge is sealed from the factory and, according to Crank Brothers, has been tested extensively. But if one does fail, it can be swapped out in less than five minutes.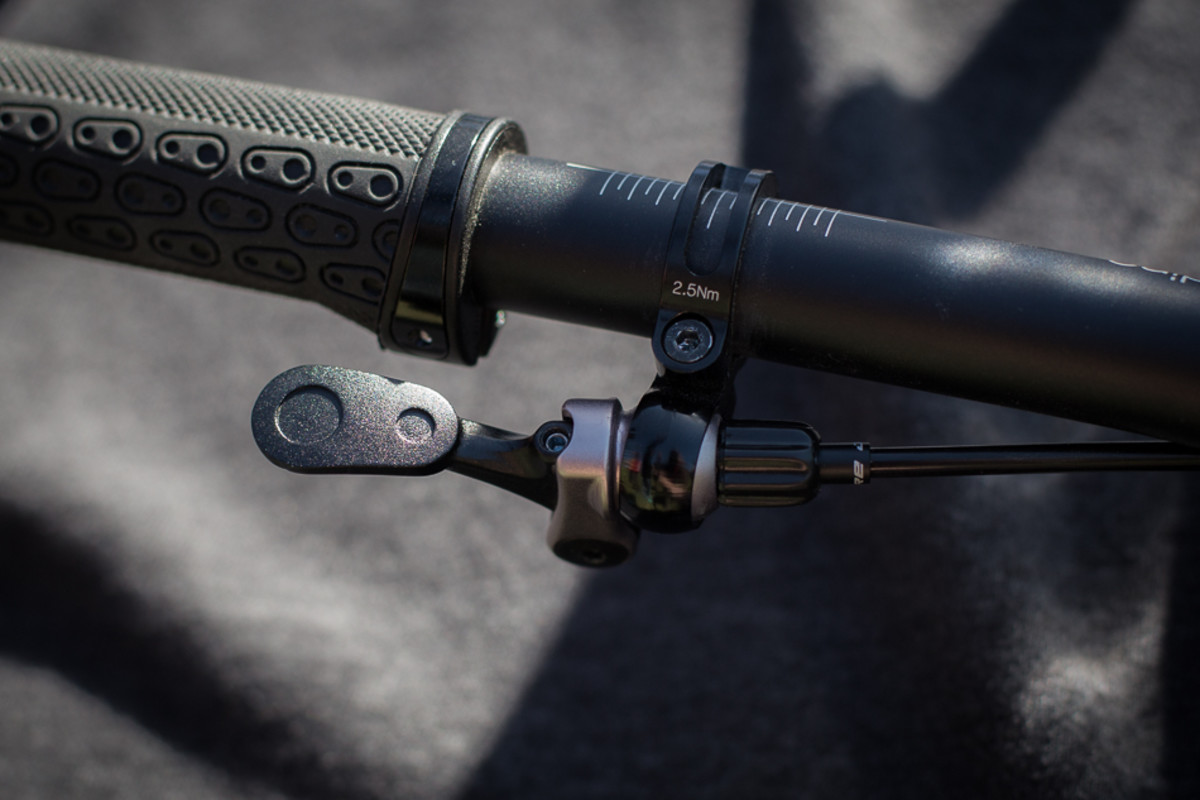 The lever has a sort of ball joint, allowing it to be adjusted in multiple axes and mounted above or below the bar. The Highline is available in 30.9 and 31.6-millimeter diameters, with, for now, 125 millimeters of travel. Crank Brothers is working on one with 150 millimeters of travel as well. Price: $350
Topeak Nano Torqbox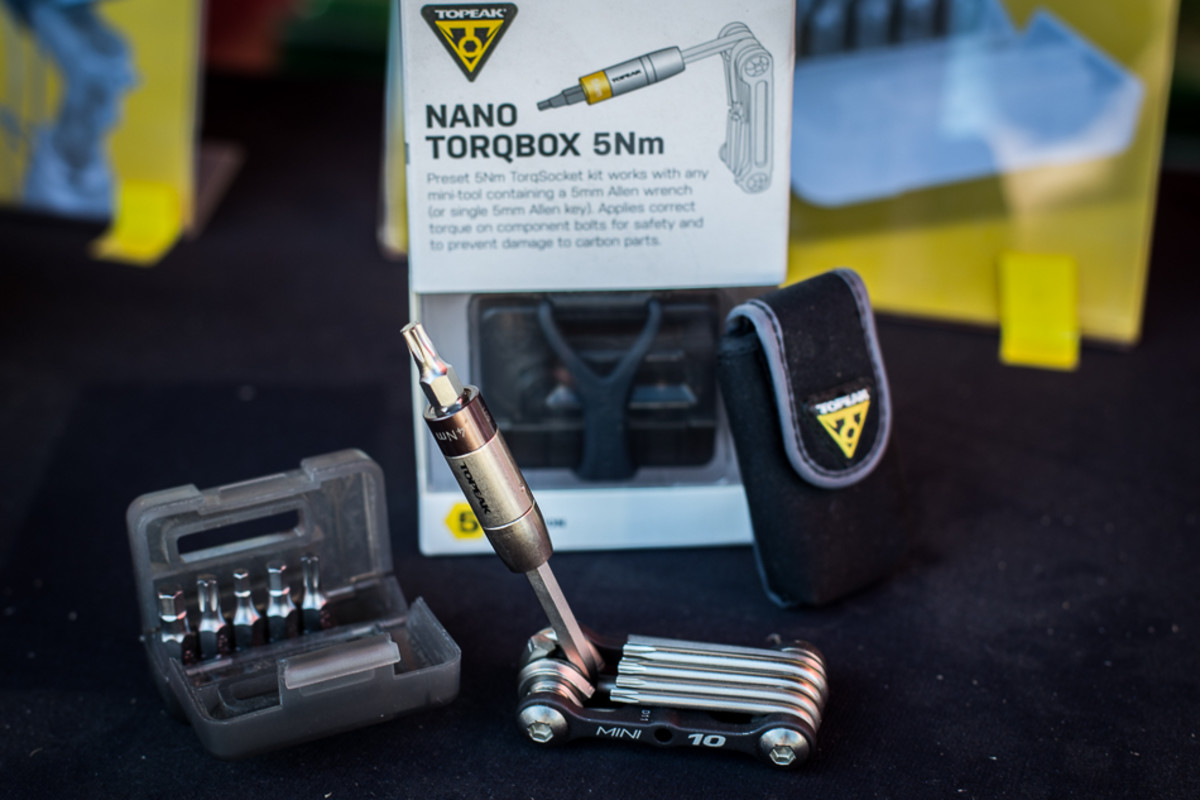 This little tool takes standard quarter-inch bits and fits onto any 5 millimeter allen to limit torque and prevent you from crushing expensive carbon things. They're offered individually, with either 4, 5, or 6 newton-meter torque values. Each "Torqbox" comes with 5 common-sized bits, and is priced at $30. Topeak also sells a kit that includes all three adapters.
Osprey Hydration Bladders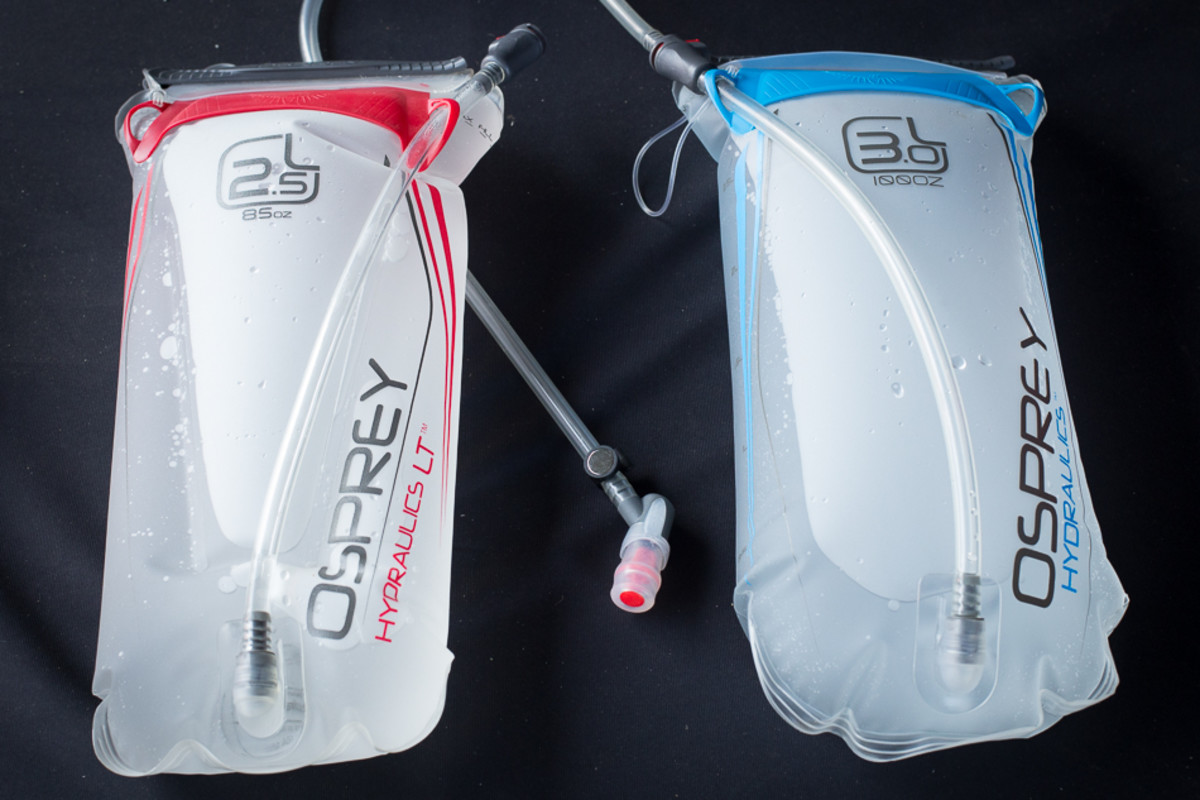 We're big fans of Osprey's hydration packs, but the bladders have never been quite perfect in our eyes. Luckily for us, CamelBak sued them over a patent infringement, motivating them to explore new options, which resulted in the design you see above. Since the bladders are made by Hydrapak (with design elements from Osprey), who offers a lifetime warranty on its bladders, Osprey can now extend it's generous "All Mighty Guarantee" to every part of its hydration packs. There are four sizes, measured in liters: 1.5, 2, 2.5, and 3, ranging in price from $28 to $36.
More from Sea Otter 2016:
First Ride: Kona Hei Hei DL Carbon