"Maya" is predominantly a Sanskrit word meaning "illusion" or "magic," but in other traditions it's more suggestive of the philosophical idea of constant flux. This seems appropriate given the Maya's all-mountain orientation, a style which demands a jack-of-all-trades combination of lightweight, breathability, and, importantly, deep-coverage. At $99, the feature-packed Maya is one of the least-expensive all-mountain lids available, so I put it to the test to see if it's worth one of your hard-earned benjamins.
Photos by JP Van Swae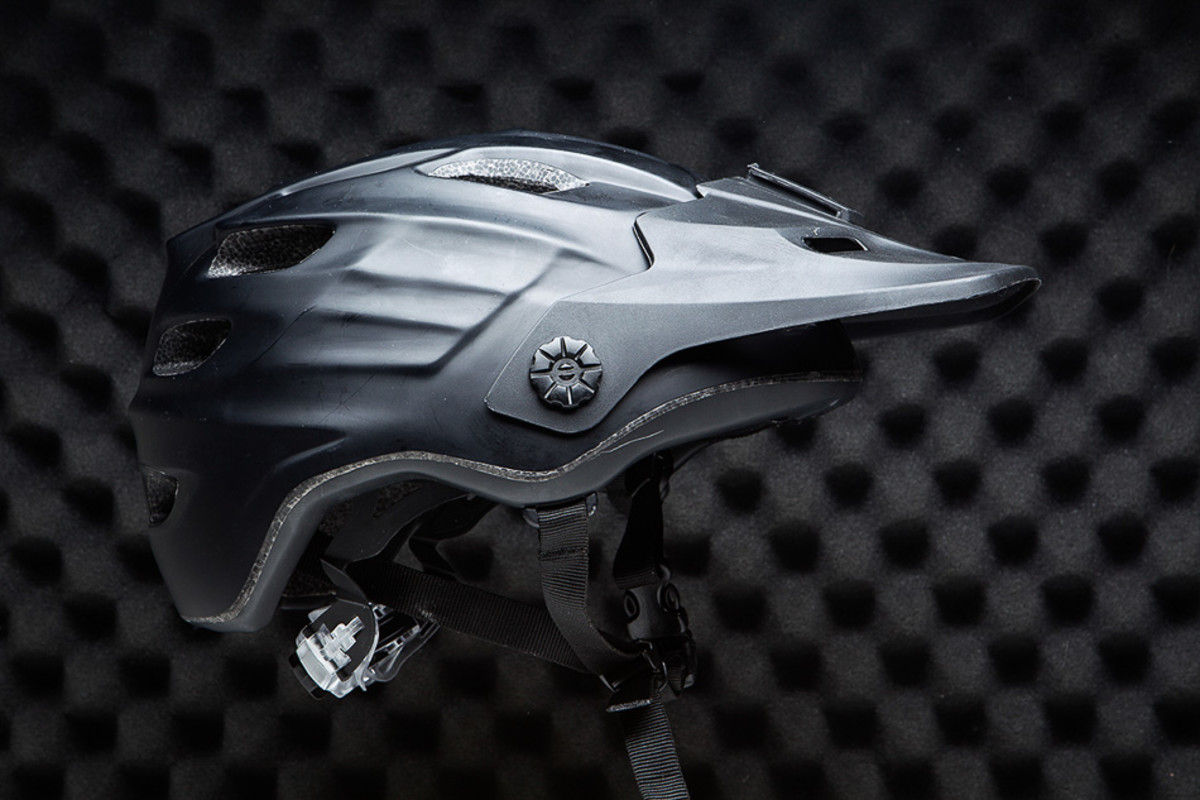 Underneath the outer shell is Kali's Composite Fusion Plus foam technology, which is essentially two layers of foam pushed together to create cones that help dissipate the energy of an impact. The Maya's shell is bonded to the outermost layer of foam, which Kali claims gives improved impact absorption over helmets with separate shell and EPS layers.
I didn't feel any uncomfortable contours or pressure points in the size small/medium I tested, and breathability from the five forward-facing and seven rearward-facing vents seemed on par with other helmets in the category. I found that I was able to wring a good bit of sweat from the front of the helmet after about 30 minutes of riding, but that's true for just about every all-mountain lid I've worn. The Maya I tested weighed in at 360 grams, which, for reference, is 29 grams heavier than the small Smith Forefront we have here in the office. I can't say that I noticed the added weight.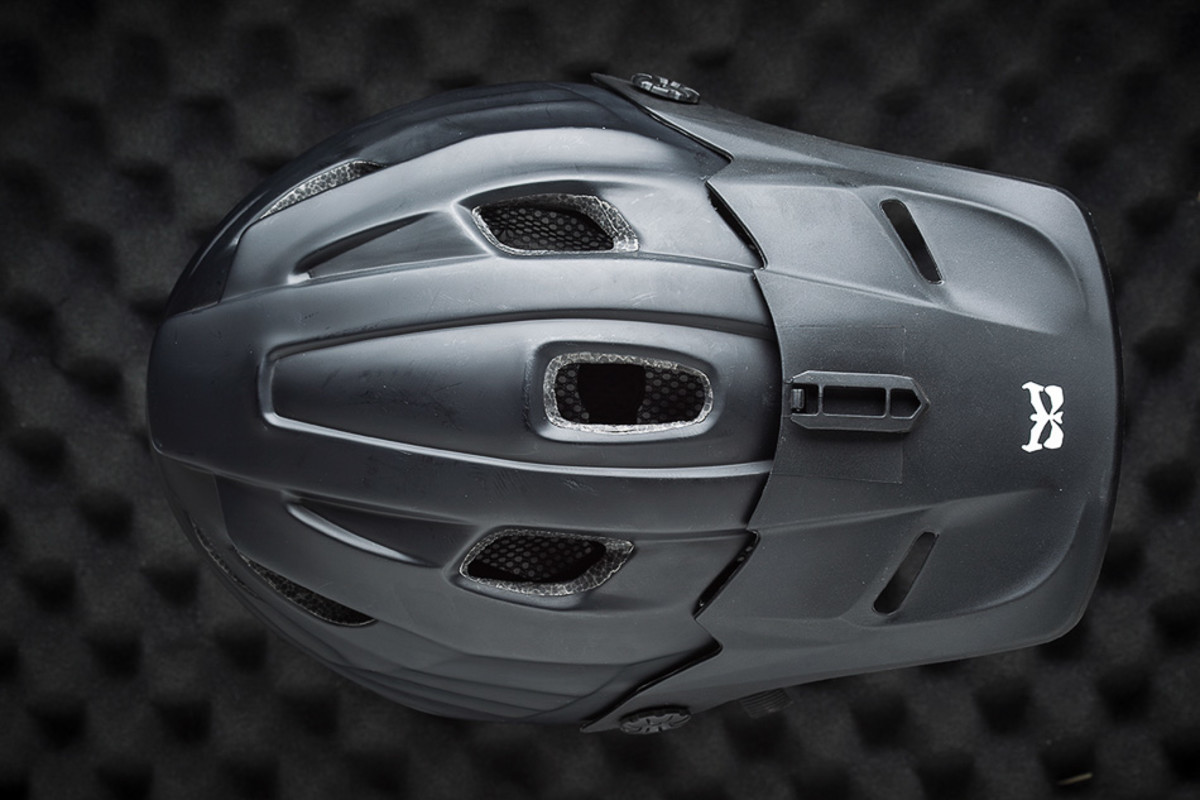 The Maya's visor is compatible with GoPro and Contour POV cameras, as well as lighting from Light and Motion, and while it protrudes about a quarter-inch farther than most visors on all-mountain helmets, I didn't find it bothersome on the bike or in the mirror. The padding, which doubles nicely as bug netting, has held up well, showing little wear beyond sweat stains. The straps are a bit thick and stiff by today's standards, but their routing from the back of the helmet's interior kept them far enough away from my ears that they never needed to be re-adjusted. There wasn't any noticeable movement in the helmet, even over really chunky sections of trail.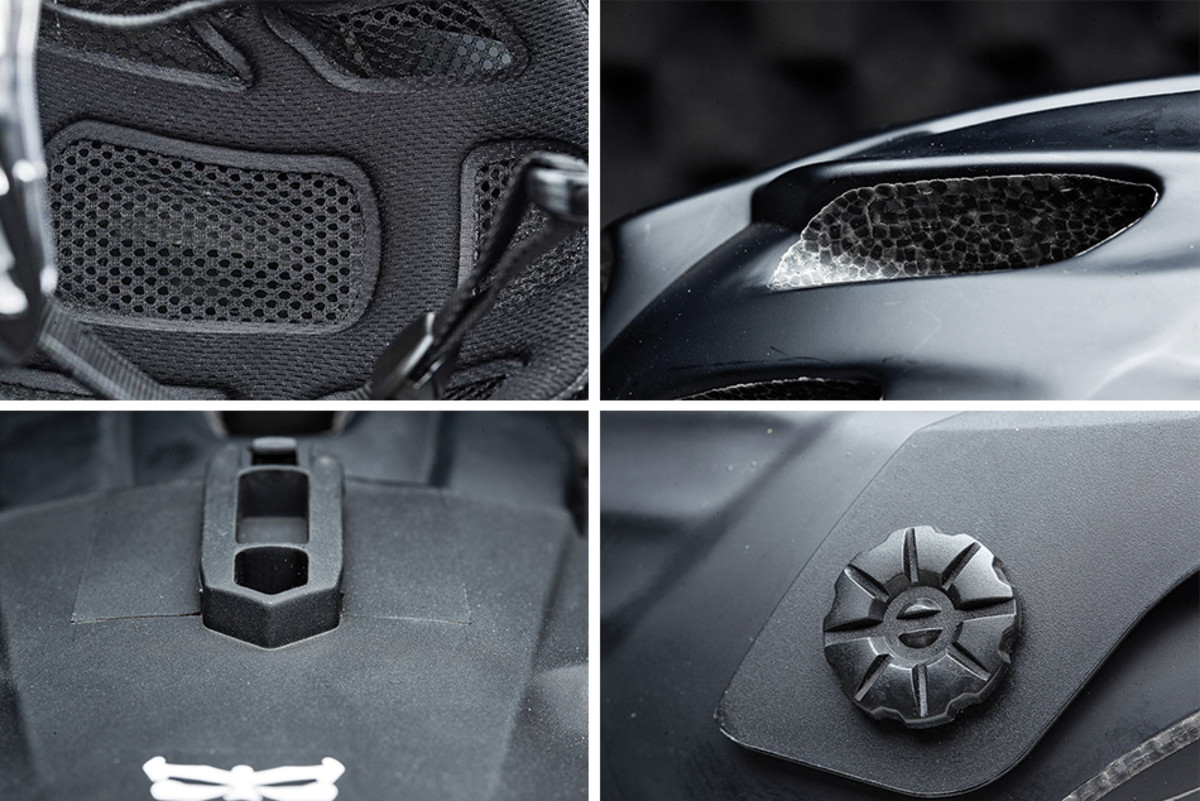 It's tough to criticize a helmet that stacks up this well against its higher-priced peers, but here are my qualms: the retention system requires two-handed operation, which is a bummer when you realize in the middle of trying to clean a long, technical climb that you'd like to take a couple clicks of tension off. A dial-adjuster would be a significant improvement, as would lighter and more flexible straps. Finally, the Maya comes in only two sizes: small/medium and medium/large, which means that some riders won't be able to find one to fit them–a shame, given the broad appeal of the Maya's $99 price tag.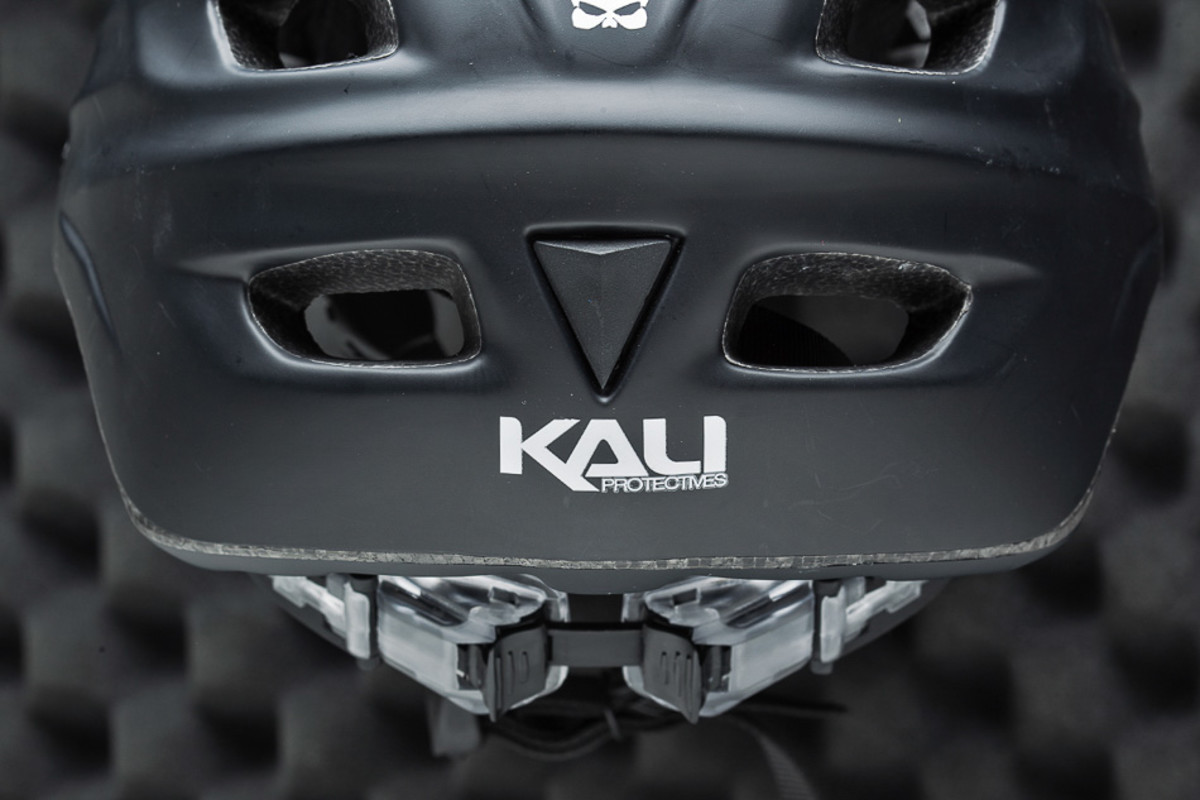 As far as I'm concerned, the Maya has looks to match what Troy Lee, Smith and other brands are selling, albeit with a bit less street cred. And when it comes down to it, the criticisms I've voiced are little more than minor hiccups given the Maya's palatable $99 price. Here's hoping that Kali will sell enough of these to expand the sizing options and open the Maya up to riders on the extreme ends of helmet sizing.
If you're comparing helmets in this price bracket, make sure to have a look at the Giro Feature, which starts at $75 but is also offered with MIPS for $95.