INTENSE TRACER T275 CARBON PRO | $6600 | INTENSECYCLES.COM

TESTER: ANTHONY SMITH
LOCATION: LAGUNA BEACH, CALLIFORNIA
The Intense Tracer T275 Carbon is the type of bike you want to love. It's a got great spec and a mean color scheme that you can't help but just stare at for long periods of time, and think "Have you ever seen a bike that looks so damn good?"
The matte-black and grey Tracer is stunning, and it would have a lot to live up to if it was going to get rated as highly for its ride as for its looks.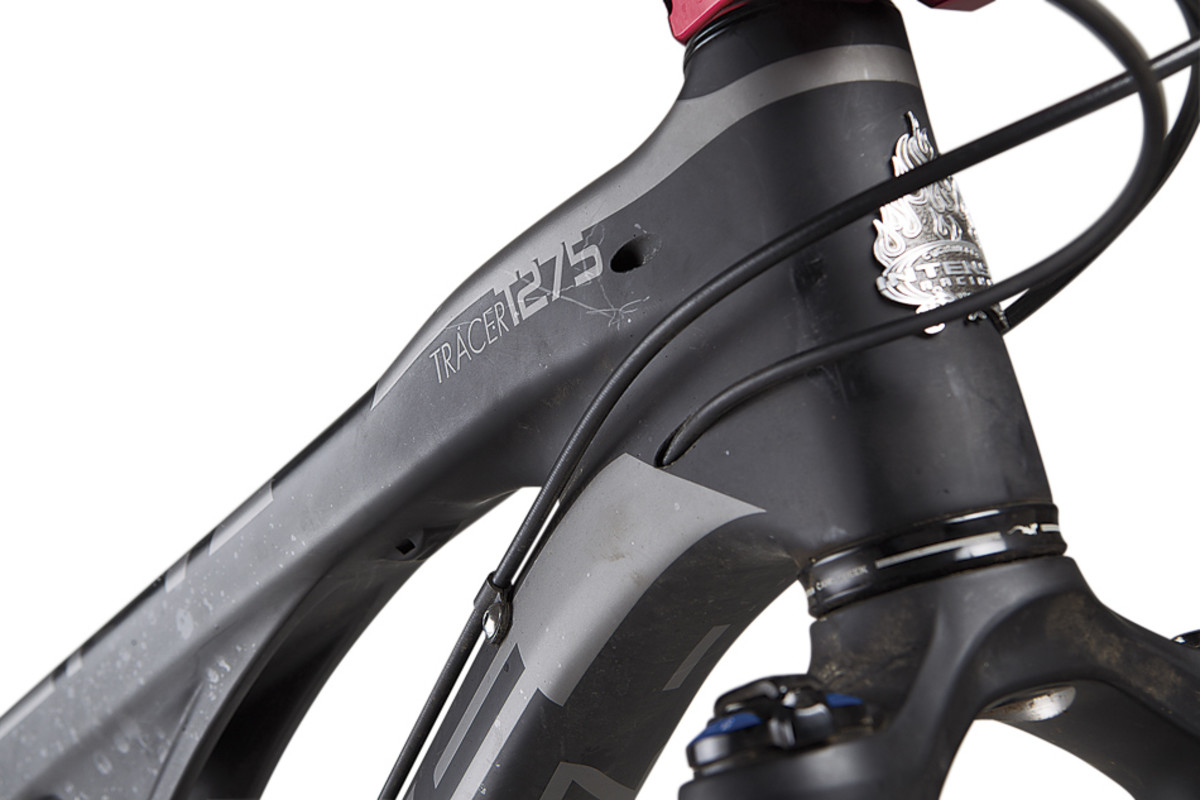 People say that if you truly love something you shouldn't want it to change, but wider bars never hurt anyone, right? At a width of 740 millimeters, the stock Renthal Fatbar Lite was a bit narrow for my taste so I opted to kill two birds with one stone, and put on one of the cockpit setups from our showcase. Deity's DC31 Mohawk carbon bars, Cavity stem and Classic grips were a perfect fit, and complemented the bike's underworld-inspired color scheme.
My first ride on the Tracer was a bit of an adjustment. My lusty vibes turned into curious thoughts of why this bike felt so different to other bikes I'd ridden recently. One of the main discrepancies was the 23-inch toptube on a size medium, which felt relatively short. Not the end of the world, but I wasn't about to sacrifice the quick handling characteristics of a short 50-mil stem to compensate, so I did feel a bit cramped compared to other size medium bikes I've ridden. Riders who are used to a roomier cockpit might want to consider riding a size larger than they normally would.
The toptube length isn't to say that Intense is stuck in its ways when it comes to the Tracer's geometry. Compared to the aluminum version, this new carbon frame is now a full degree slacker with a 66.5-degree head angle, and the bottom bracket sits slightly taller at 13.5 inches, while still maintaining a short 17-inch chainstay length. The sum of all the angles equal a compact, nimble bike, that made me want to pop, whip, flick, shred, shralp, or any other cliché mountain-bike term that describes you getting a shit-eating grin on your face every time you throw a leg over the toptube.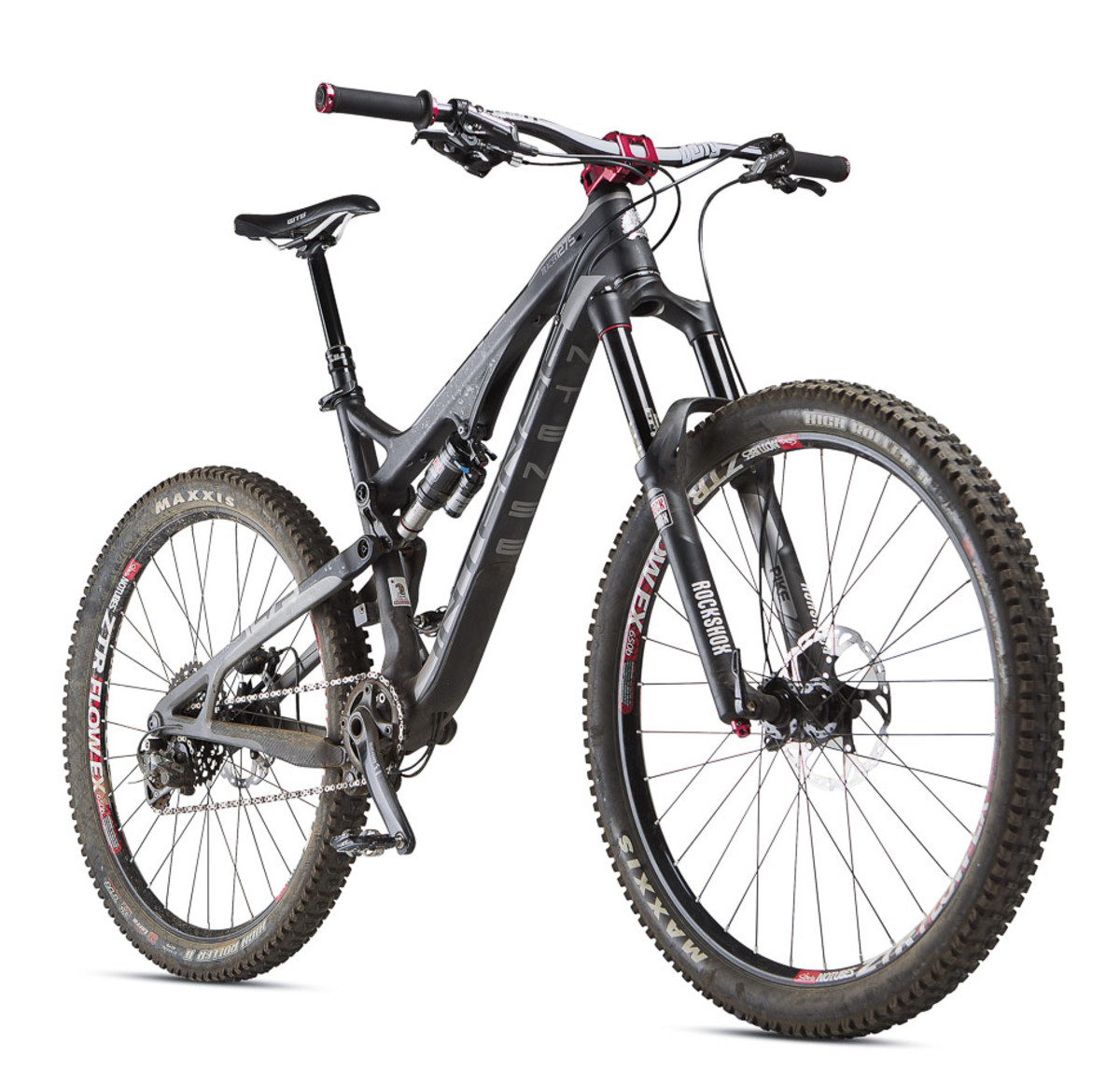 Apart from the minor detail about bar-width preference, the build on the Intense is spot on. Highlights include Shimano XT brakes, SRAM XO1 11-speed drivetrain, and a nice aggressive tread on the tires thanks to the Maxxis High Roller II. Add to that a RockShox Pike fork, which I absolutely love, and a Monarch Plus RC3 rear shock to take care of suspension duties for the bike's 160 millimeters of travel, and it's hard not to feel as though this is a no-excuses bike.
On the trail it reinforces that no-excuses ethos. Just the type of bike that I love, all-out on the descents with all the climbing capabilities you need to hang with your Lycra-clad XC brethren.
The new T275 Carbon will be offered in three build kits: expert at $6,000; the pro that we're testing is $6,600; and the factory build comes in at $10,000. If none of those strike your fancy, you can buy the frameset for $3,200.

TESTER: BRICE MINNIGH
LOCATION: ALL OVER CALIFORNIA
It turns out that the act of riding (and testing) mountain bikes is not that different from the time honored game of love–and this is especially true when it comes to first impressions. Much like the time one is mesmerized by the sight of a first love, wearing nothing but a T-shirt, sans make-up and hair still soaking-wet from a shower, one's initial contact with a bike is invariably a defining moment. Let's face it: We're inevitably swayed by our first contact with a new bike, and even the most steely-faced technical reviewer is hard-pressed to banish the preconceptions that accompany infatuation.
This was definitely the case for me on that memorable day when I first gave the Intense T275 the old once-over. I immediately was drawn to the bike, its balanced-yet-aggressive-looking geometry attracting me like the pin-up model with those perfect vital statistics. Further accelerating my affinity for the new carbon Tracer were the sleek-but-sturdy lines of its monocoque front triangle and its subtle, matte-black-and-grey color scheme. I felt like I had spotted the most clean-living, athletic girl in a punk-rock club, clad entirely in black and ready to unleash some pent-up angst in the mosh pit.
Our mosh pit would be in the dirt, and my first trails aboard the T275 were in the forgiving, post-rain soil of Santa Cruz, California.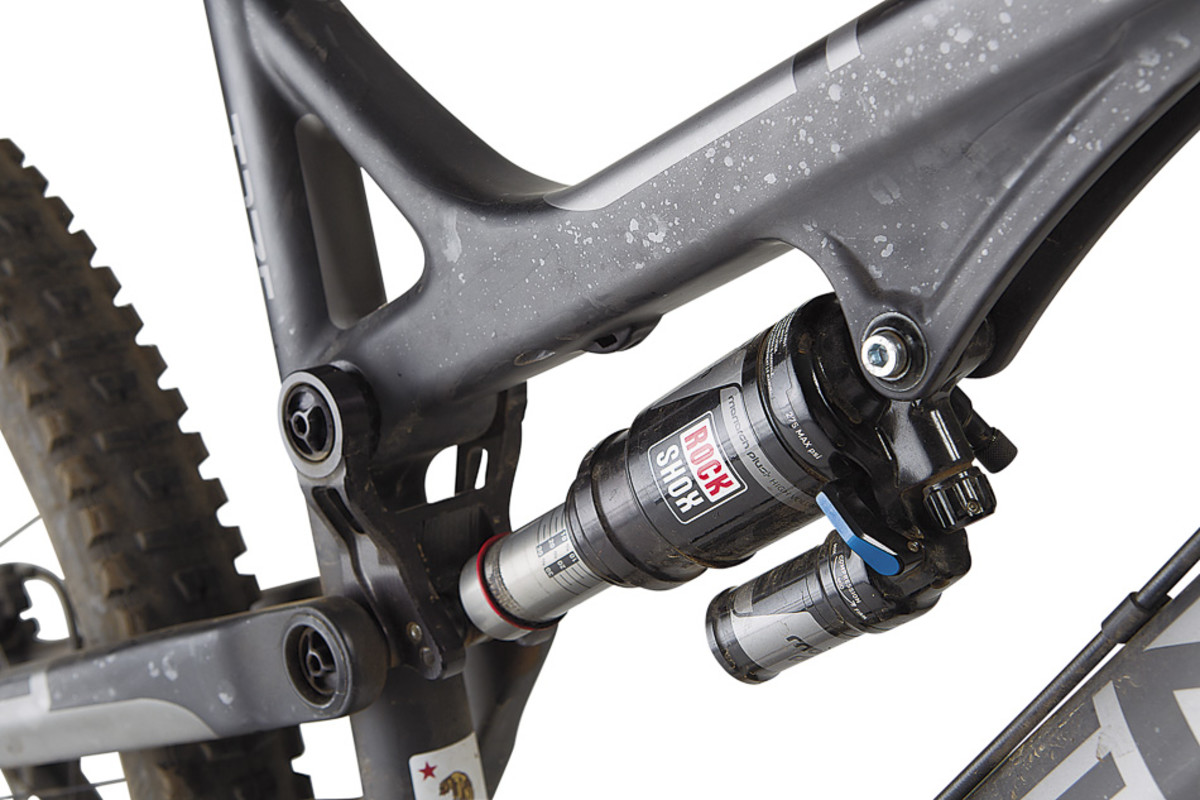 As the meaty Maxxis High Roller II tires that came with the bike easily found purchase in each glorious turn, I lost myself in the rapturous moments of boundless traction that Southern California-based riders seldom experience at home. It was hard not to be swept off my feet.
The Tracer T275's geometry felt well balanced, with a sensibly slack 66.5-degree head angle that instilled confidence on descents while still allowing for a reasonable command of the front end during climbs. The bike was right in its element when pointed downhill, the 27.5-inch wheels showing their strength in getting up to speed quickly while still retaining a nimble, playful quality.
Through high-speed sections of trail filled with berms, whoops and booters, the Tracer was an absolute blast, its reliable VPP suspension keeping the rear end glued to the ground, while the shortish, 17-inch chainstay kept things snappy where it counted most. I instantly realized how newly sponsored Brian Lopes, having barely spent a month on the bike, could so quickly feel comfortable enough to claim third aboard the Tracer in this year's Sea Otter Classic dual-slalom race.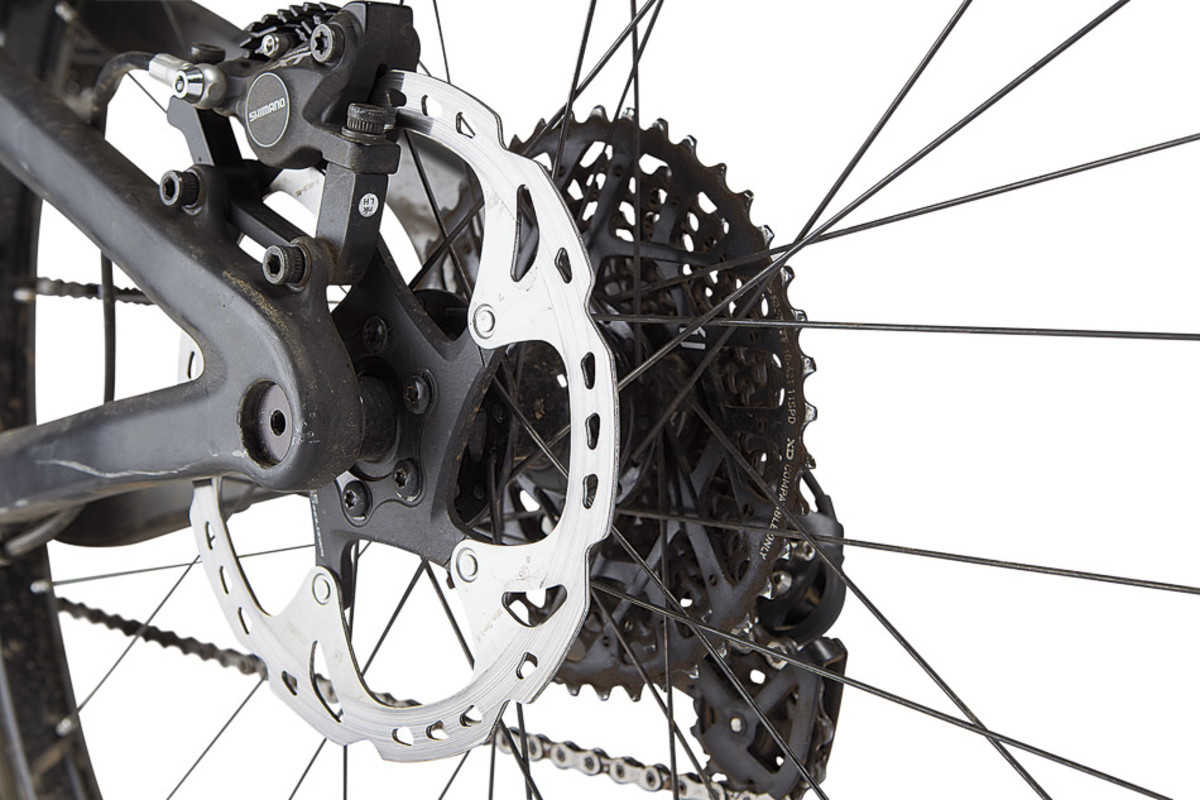 And on super-steep descents littered with roots and serious step-downs, the bike excelled, begging me to charge harder and rewarding me for each new burst of speed. To this end, the 160-millimeter-travel RockShox Pike fork was a perfect complement to the descent-oriented front-end, soaking up consecutive hits like Mike Tyson taking jabs from a welterweight.
As with any romance, however, time eventually exposes the elements one finds less flattering. Once the luster of infatuation had worn off–and I had ridden the T275 on some burly trails in Southern California's Ortega Mountains–I began to wish the 13.5-inch-high bottom bracket were a smidge lower. While the clearance helped me avoid sticking pedals through some notoriously chunky rock gardens, at times I felt myself getting bucked around more than I wanted–something I attributed to my comparatively higher center of gravity. Still, bottom-bracket height is always a question of trade-offs, and the ideal dimensions usually boil down to the type of terrain one rides and mere personal preference.
After spending several weeks with the beautiful T275, which comes equipped with a SRAM XO1 1×11 drivetrain and a RockShox Reverb dropper post, I'm still not finding many flaws. It might be time to introduce her to my mother.