The Taipei Cycle show wrapped this past Saturday, with brands displaying a host of products that hint at trends to come, either at next month's Sea Otter Classic in Monterey, California, or later this year.
We covered some of those trends in an initial post, but here are a few more product highlights we saw while roaming three massive floors of booths at the Nangang Exhibition Center last week: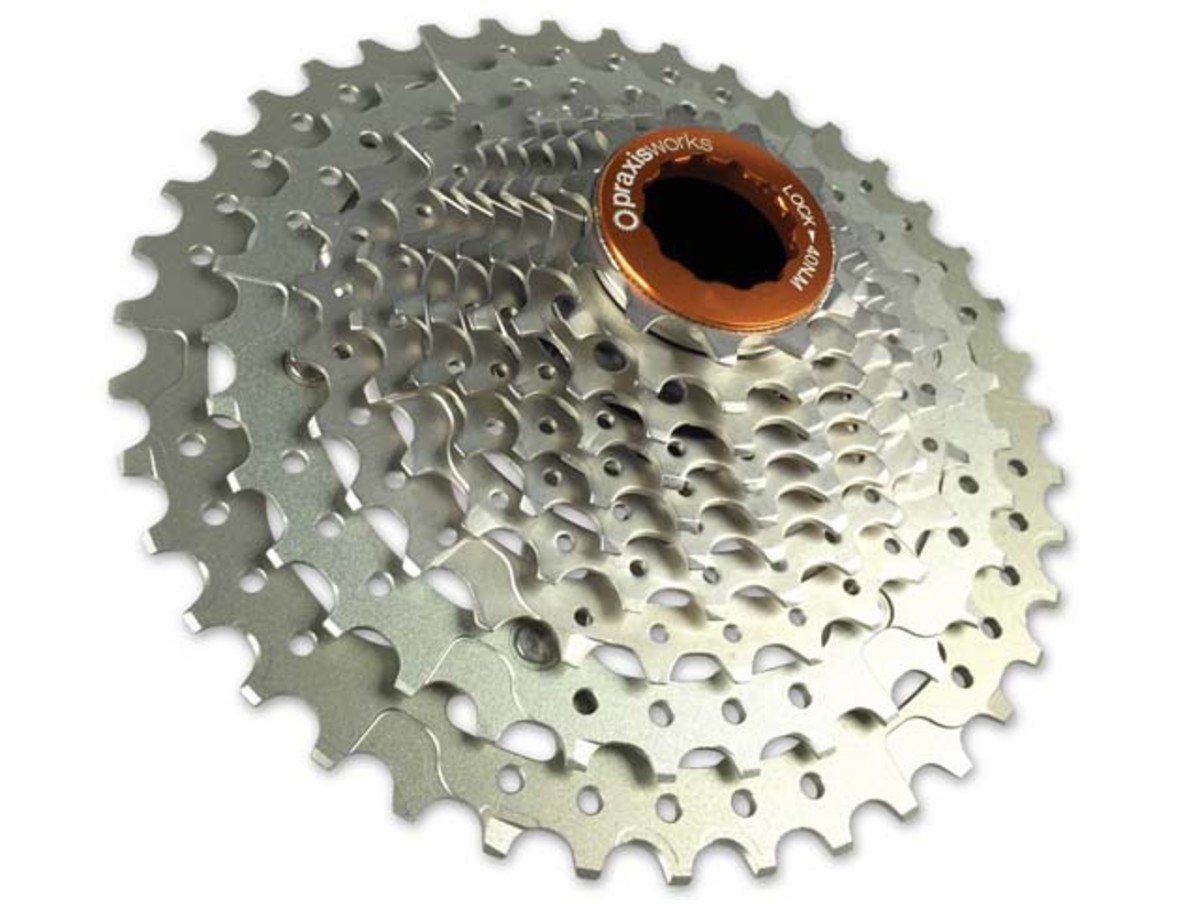 This Praxis 10-speed cassette is going to make a one-by drivetrain accessible to a lot more riders. While SRAM's system is coming down in price as its XX1 technology trickles down he pricing chain, it's still prohibitive to many. We've written about the inexpensive one-by 'hack' options, which work but not without sacrificing some shifting performance. The Praxis cassette maintains smooth, concise shifting and at $130, it costs about the same as a cog expander system, said the company's Adam Haverstock.
"We wanted a proper full cassette, not an adapter system, not a compromise on your bike at all," he said.
Sure, it's 10-speed, rather than the en vogue 11-speed, but the beauty of that is you don't need an XD Driver to use it–saving you the cost of a new freehub body. Also, the 11-40 gear range isn't quite as wide as SRAM's 10-42, but Haverstock believes that ratio will work for 95 percent of riders. The cassette is also compatible with a 2×10 drivetrain, and works with any SRAM or Shimano mid- or long-cage rear derailleur.
The first eight cogs are made of steel, with the 7075 aluminum 34 and 40 cogs riveted onto the others, so that Praxis could keep the weight down (322 grams) and the stiffness qualities intact. The cassette should be available in mid-June.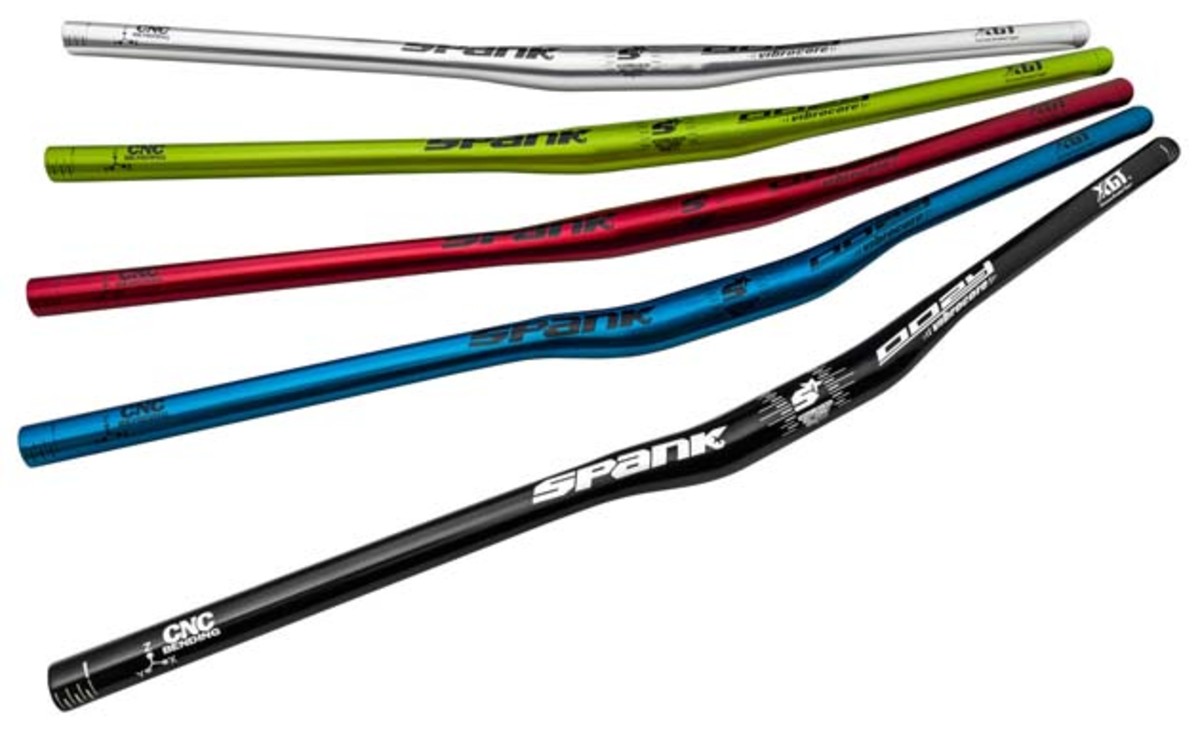 German component brand Spank Industries works with a long list of DH and freeride pros to make sure their components are dialed in for competition at the highest level. It was Mick and Tracey Hannah who provided the key feedback for its newest technology, Vibrocore, which is meant to soak up the vibrations that cause arm-pump on long descents. Spank introduced Vibrocore in its Spike DH bar last year, and followed up at the Taipei Cycle show with the Oozy trail bar. The alloy bar is injected with a low-density foam that acts similar to bone marrow, in that it dampens high-frequency vibrations. The 760-mil bar with a 31.8-millimeter diameter–Spank doesn't believe the stiffness of 35-mil bars are worth the worsened arm pump the wider diameter causes–will run $100 and hits the market around Sea Otter.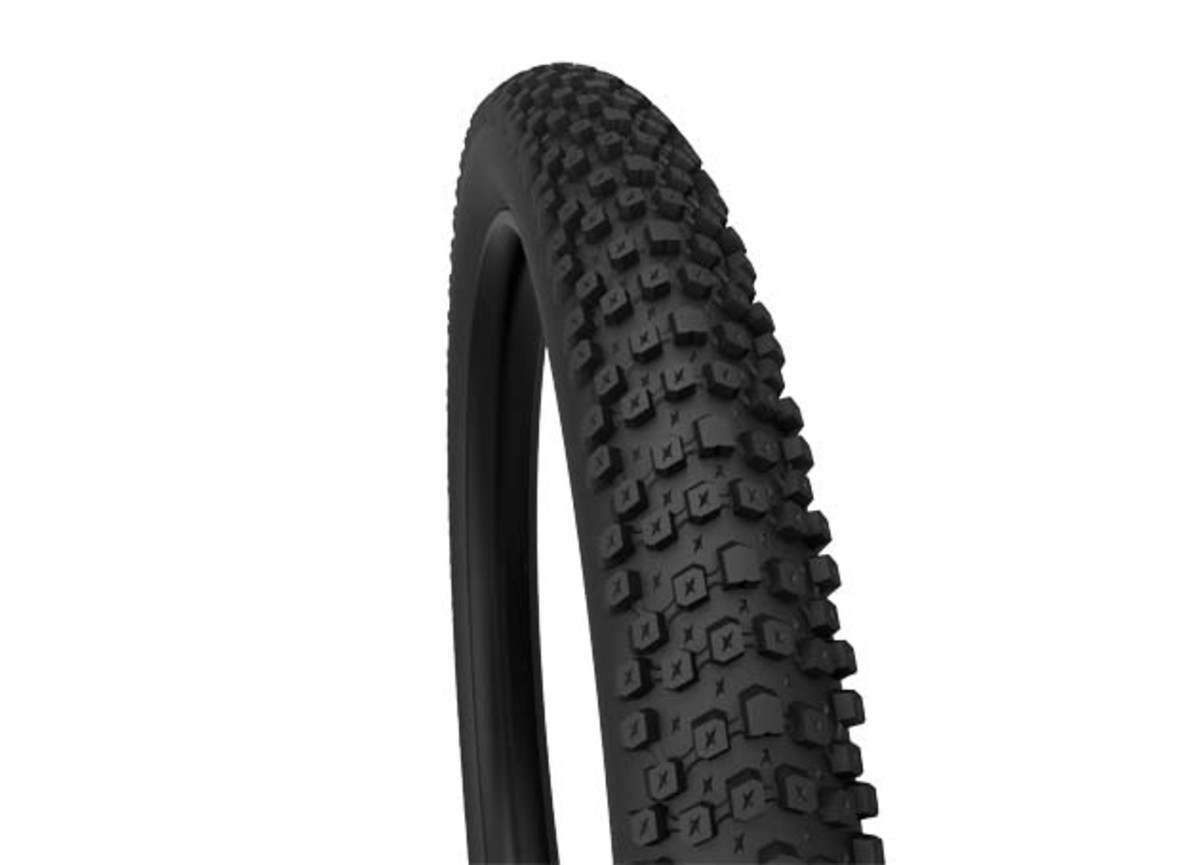 WTB is one of many tire brands making rubber for the burgeoning 27.5-plus wheel size. In fact, WTB was early to the game with last year's 2.8-inch Trailblazer, which was as wide as possible while still fitting in a 29er frame. Now, WTB has come out with the 3-inch-wide Bridger specifically for 27.5-plus-specific frames. The Bridger uses a stronger tread and has an overhang more specific to narrower tires, as opposed to fatbike behemoths. WTB found that a 75-mil casing was the sweet spot to maintain the ride quality of a regular 27.5-inch bike in a more stable package," said Jason Moeschler, who races for WTB and runs its OEM sales. "You don't want to go any wider, then it's too fatbike-ish and wallowy. This allows for more comfort, more fun and more control," he said. The Bridger costs $70 and weighs 1,235 grams.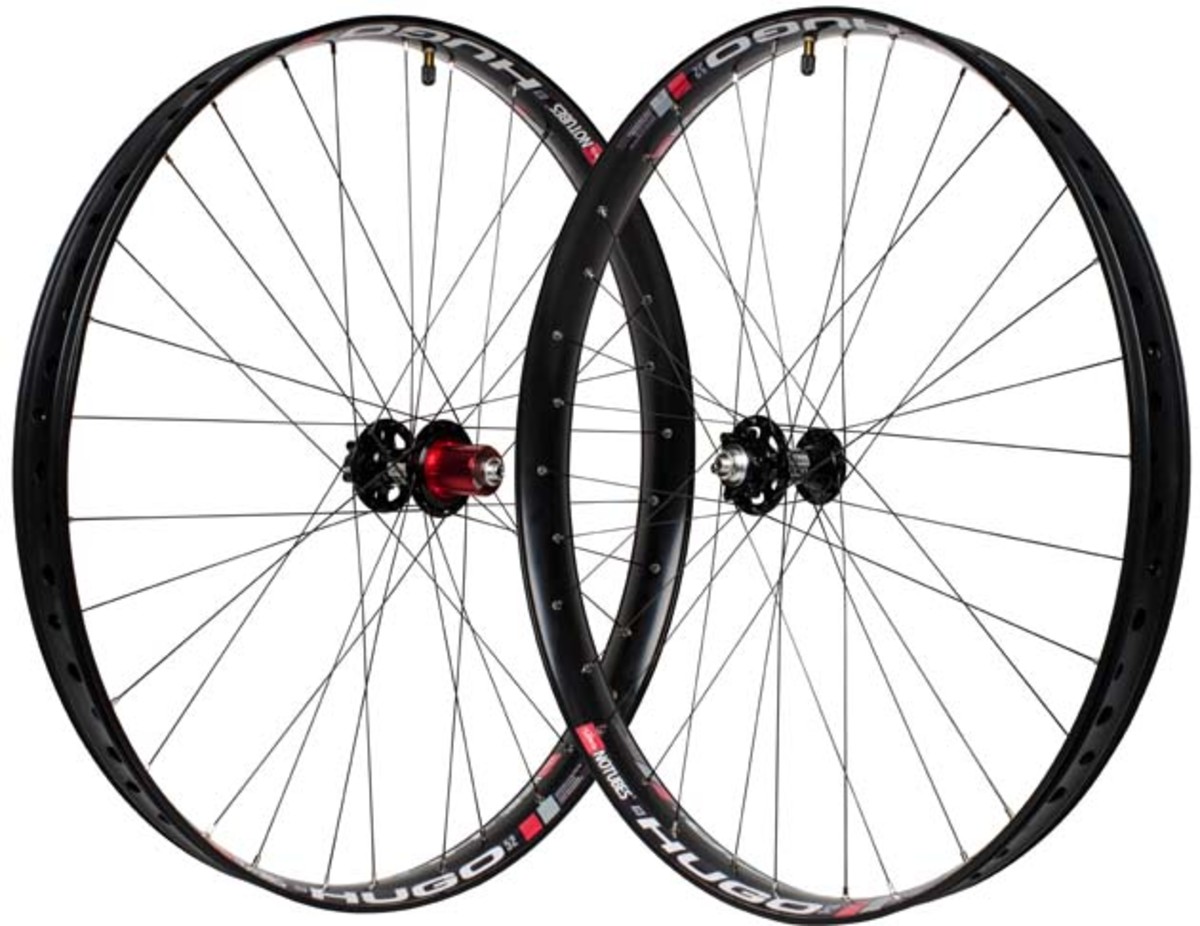 WTB was also showing its Scraper super-wide rim that measures 45 millimeters internally, to fit 27.5-plus tires. A few rows over, Stan's had gone even wider with its Hugo 50-mil rim, which was first marketed for fatbikes. It's been out since last June, but as more brands look to develop 27.5-plus bikes, inquiries and demand have been steady for the tubeless, disc-brake rim.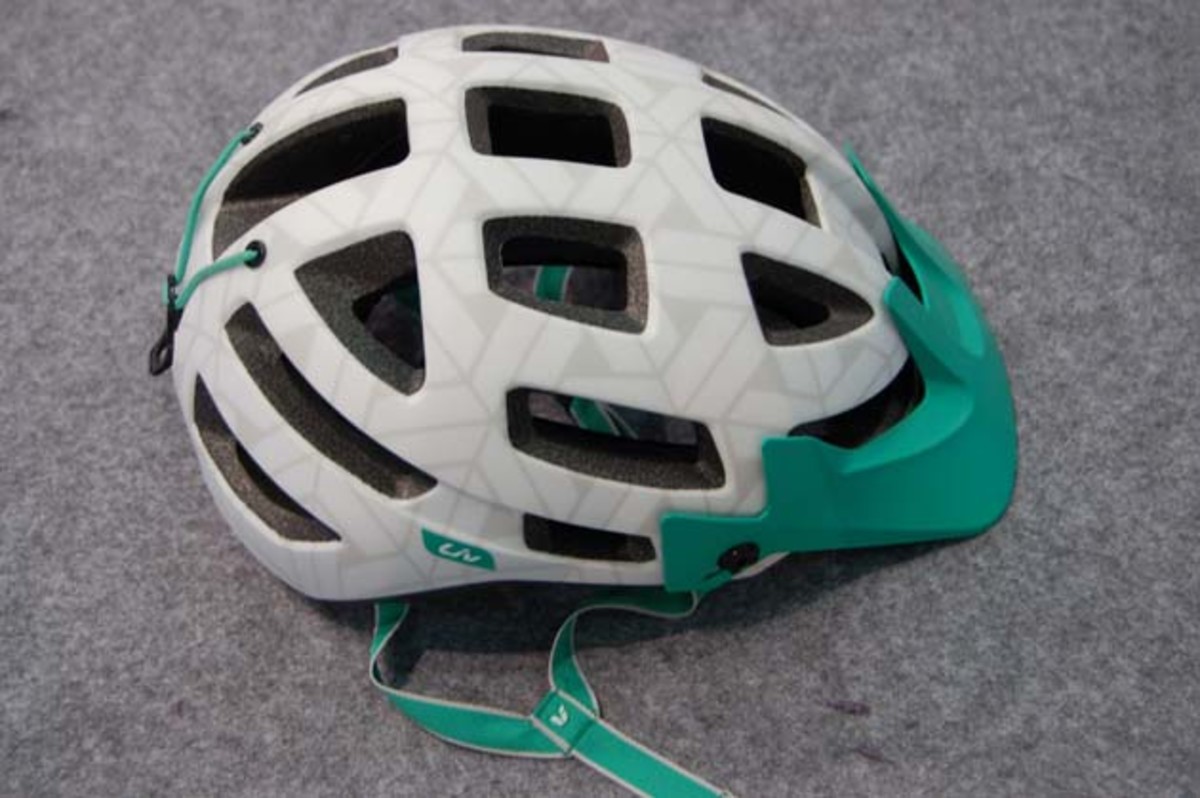 We spotted this Liv helmet and several other Giant- and Liv-branded road and mountain helmets at the Giant Bicycles' booth. If Giant brings this over to the North American market, it would be the first Liv-branded helmets sold in the U.S.; Keep an eye out at Sea Otter.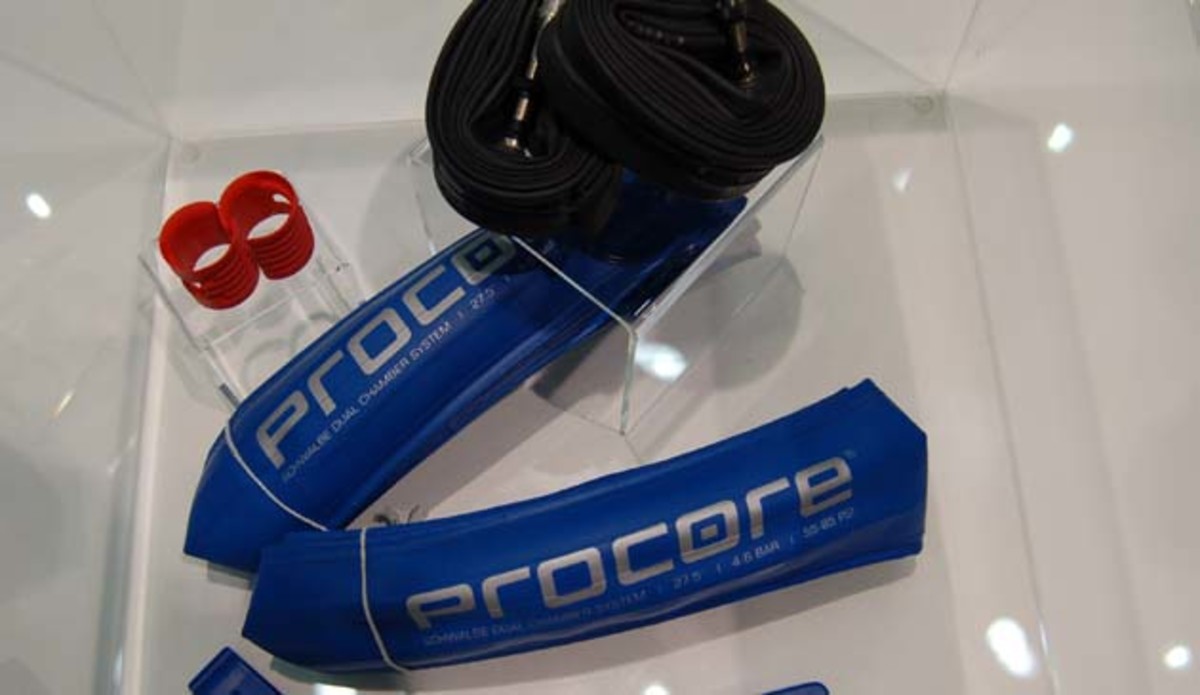 The release date is nearing for Schwalbe's ProCore system, which it first started talking about almost a year ago. The inner core is designed to run at high pressure to cushion impacts so the outer tire can be run at super-low pressure for better grip, without worrying about snake bites or burps. You can read all about it here. ProCore tires should be out this summer. Schwalbe was also showing new widths of several tires including the Magic Mary, now available in what used to be ultra-wide 2.5-inch by 27.5; a 2.35 version of the Rock Razor 29; and a 2.35-inch 27.5 Hans Dampf.