It's not exactly a bumper crop of new products at this year's Frostbike, with many of the brands holding off for next week's Taipei Cycle Show or even waiting for Sea Otter. But we still managed to dig up enough new items for this gallery, and stay tuned for some more after day two.
Five Ten Freerider EPS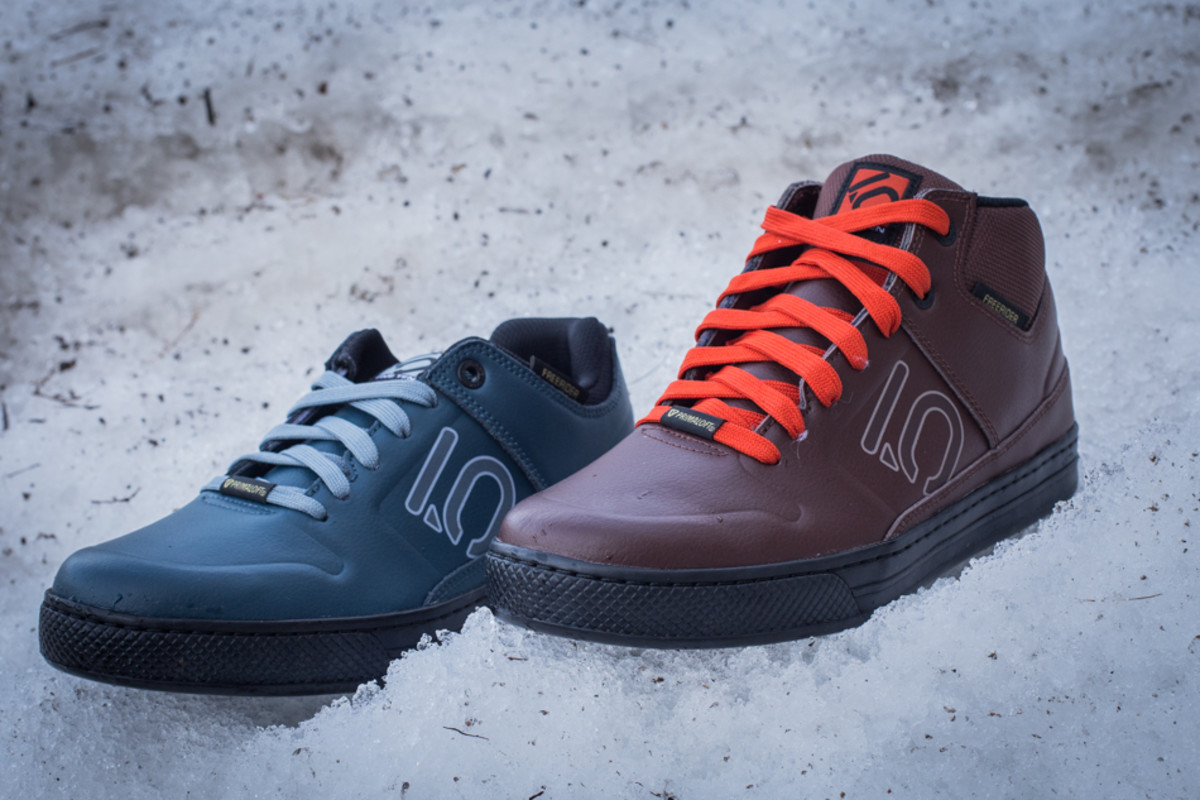 The new Freerider EPS is made for the kind of weather Minnesota is supposed to be getting in February. It was 60 degrees and sunny outside the Frostbike expo today, but we did our best to convince ourselves that it's still winter and that at some point it might be nice to have a pair of shoes like these.
If you're riding in the cold of winter, you'll appreciate the Freerider EPS' Primaloft Gold insulation, which will warm your feet from the shoe's instep to the toe box. The seamless leather upper and gusseted tongue help keep the elements out and warmth in, and the heat-reflective insole keeps you from losing heat into your pedals. All foam is closed-cell and the laces are DWR treated. These toasty kicks will be made in both high- and low-top cuts costing $150 and $140 respectively, and will be available in August.
Salsa Pony Rustler, 1992 Suzuki RM250 edition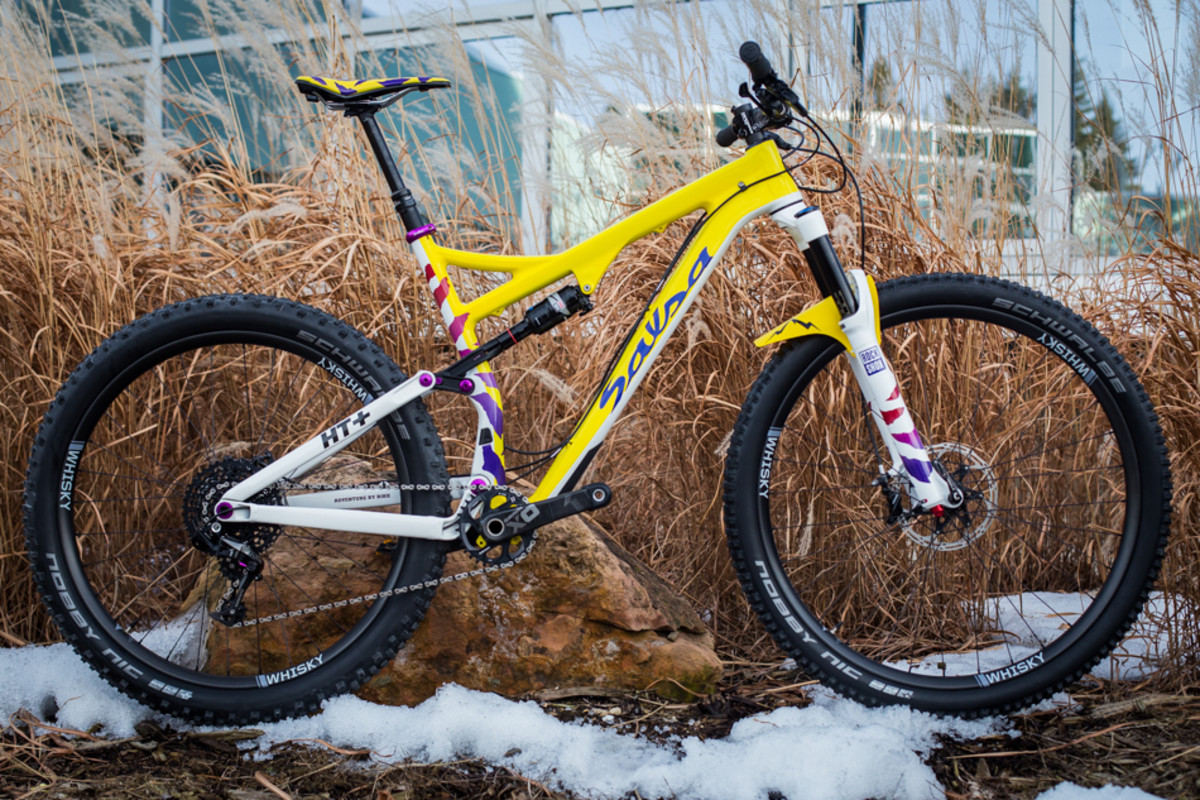 Braaap! This custom, one-off Salsa Pony Rustler is inspired by the 1992 Suzuki RM250 its owner–a Salsa employee–had back in the day. In true moto style, it has two differently sized wheels: 27.5+ in the rear and 29 in the front.
Industry Nine Centerlock Torch Hubs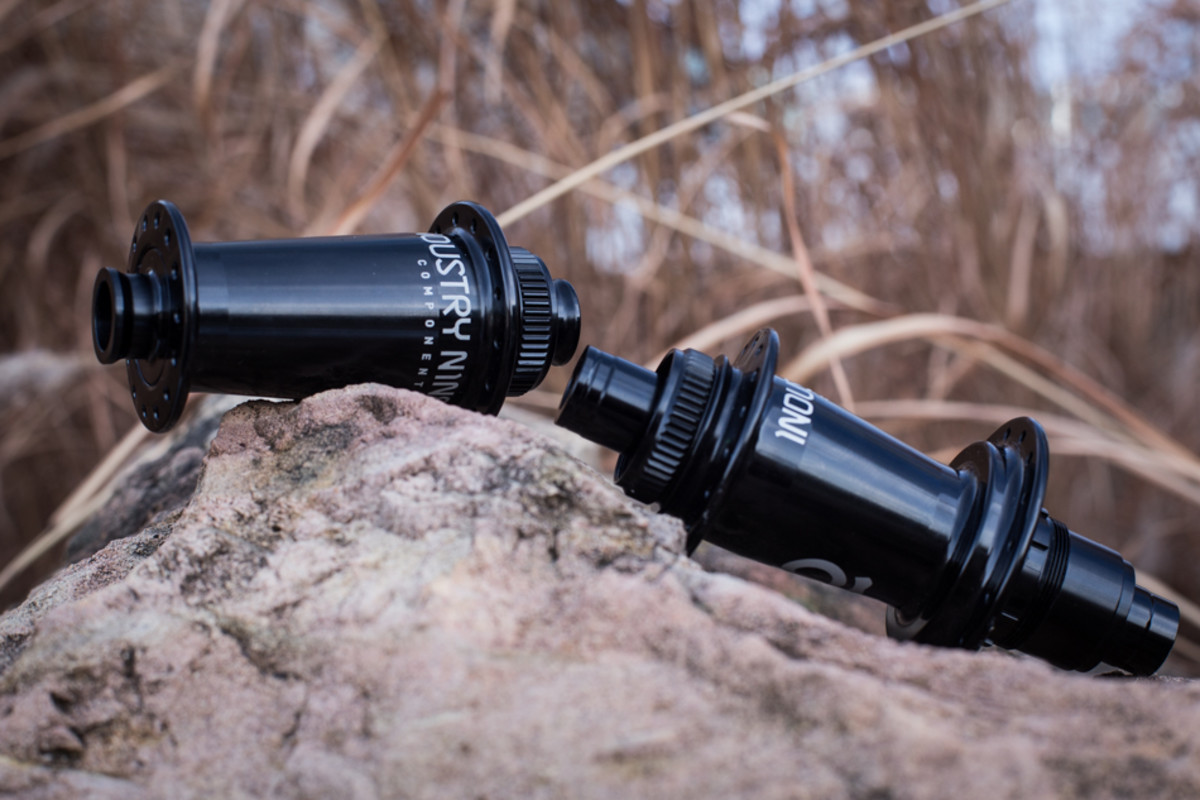 Industry Nine's proven Torch hubs are now available in a centerlock-compatible variety. If bought as a set, the hubs will cost $575 and come in either Boost 110/148 or traditional 100/142 spacing. There are plenty of color options available.
Maxxis Forekaster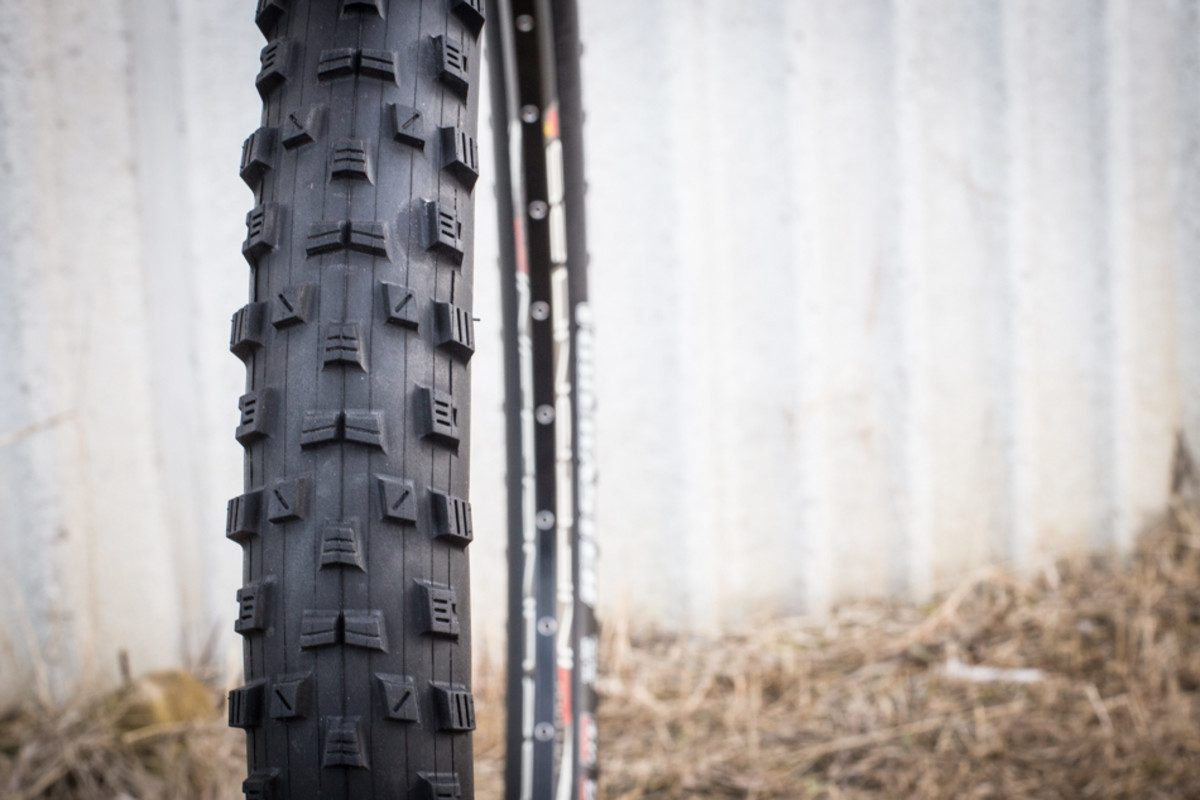 The Forekaster is a new trail tire from Maxxis. Intended to be slightly more aggressive than the Ardent, Maxxis says this tire performs best in loose, gnarly and even wet conditions. It's currently available only in 29×2.35, but there will probably be more sizes coming soon. The EXO, Tubeless Ready casing will retail for $75 while the non-EXO Tubeless Ready will go for $70.
Renthal 1XR Chainrings
Renthal designed its 1XR retention ring with features that keep performance consistent in mucky conditions: wide-tooth profiling adds clearance for the inner chain plates, while small grooves in the tooth beds help evacuate mud and debris. The rings are available in 104, SRAM 94 and Shimano 96mm BCDs
Pedro's Master T Handles
Similar in design to the Beta 951 T-handles found in many pro mechanics' tool boxes, Pedro's T-handle set shown today at Frostbike comes with cycling-specific sizes and includes a pouch for $135. They're engineered to DIN standards, are guaranteed for life, and will cost you far less than a set of Betas.
Fox Metah Helmet
Fox's new trail helmet promises deep coverage and ample ventilation. Three intake ducts under the visor pull air over the head and out of the "U-stream" venting system. Seven additional vents on the sides and back cut weight and provide a bit more airflow. Fox has a new EPS design, which combines multiple densities of cone-shaped foam, which it says provides maximum impact absorbtion and protection. At least on a basic level, the EPS design is similar to Kali's Composite Fusion technology. The helmet tensions with a single-handed dial. The visor is non-adjustable, as are the Y-straps. MSRP is $150.
More from Frostbike 2016:
First Look: Heller Shagamaw