Never Coming Back Trail Tools Detachable Multi-McLeod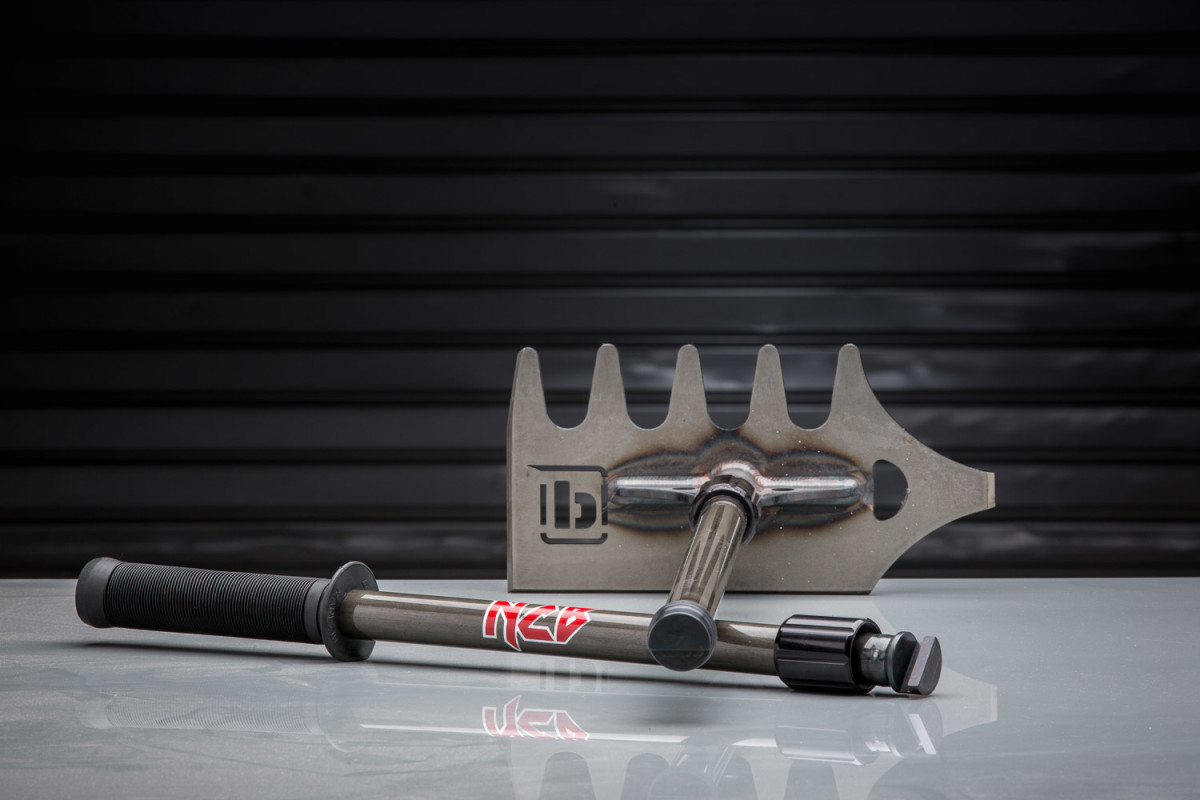 Never Coming Back (NCB) is the Southern California-based brand behind this US-made trail tool. NCB's Multi-McLeod is a three-piece trail-building weapon that can easily fit in a backpack thanks to its modular design. There's even a shovel head attachment if your trail project requires digging. A forthcoming version of the tool will feature mining-strength blades, and wrench flats will be added to the thread couplers for use in case of over tightening.
MSRP: $200
nevercomingbackmtb.com
Blackburn Outpost Frame Bag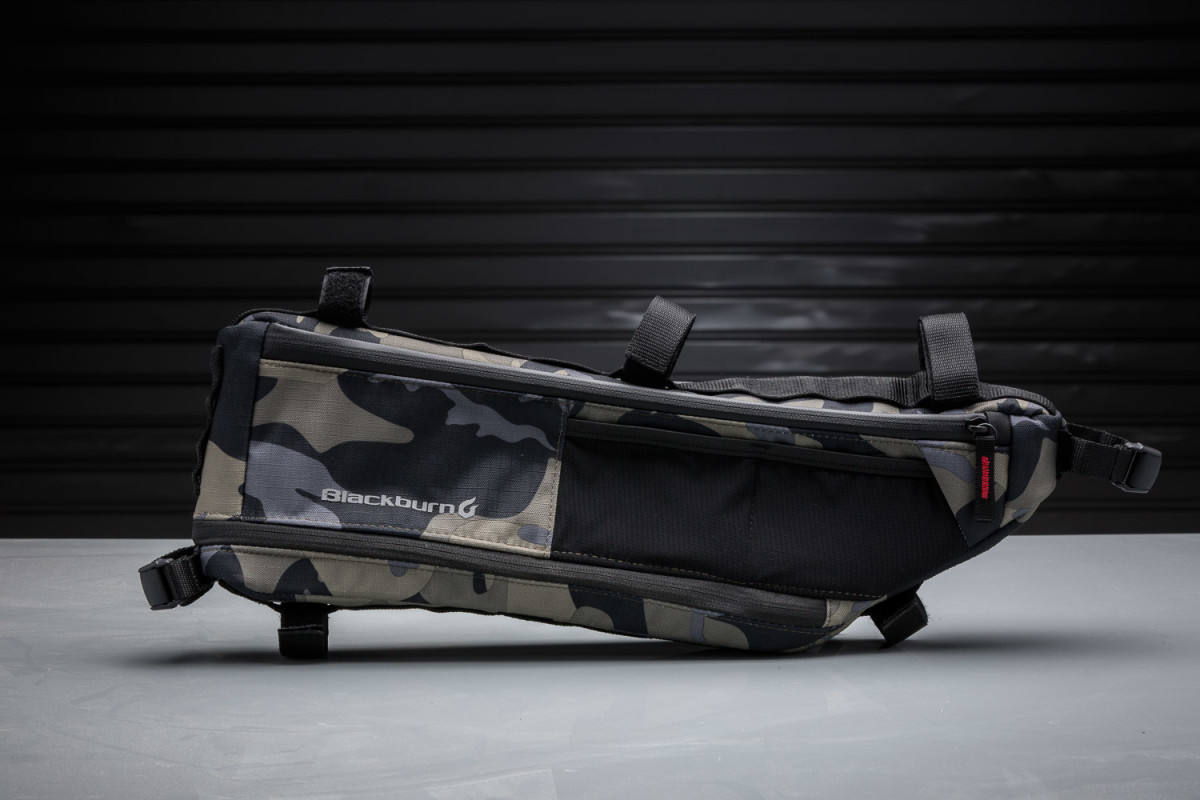 You've got leg tattoos. You've got a drop-bar bike with 40c brown-wall tires. You've got rolled-up khaki jean shorts on and steel containers of who-knows-what mounted to your fork. Or maybe you don't have any of those things and just want to go for a long bike trip and need somewhere to put your cargo.
Either way, Blackburn's Outpost Frame Bag is worth a look if there's generous space inside your bike's front triangle. Variable mounting points allow this water-resistant bag to adapt to a variety of frames, and the bottom expands for increased capacity if the need arises. The outside of the bag sports multiple mesh and slip pockets, and there's a port for a hydration tube. Non-camo versions are also available, just in case you aren't feeling hip these days.
MSRP: $65 (medium) / $70 (large)
blackburndesign.com
Clif Whey Protein Bar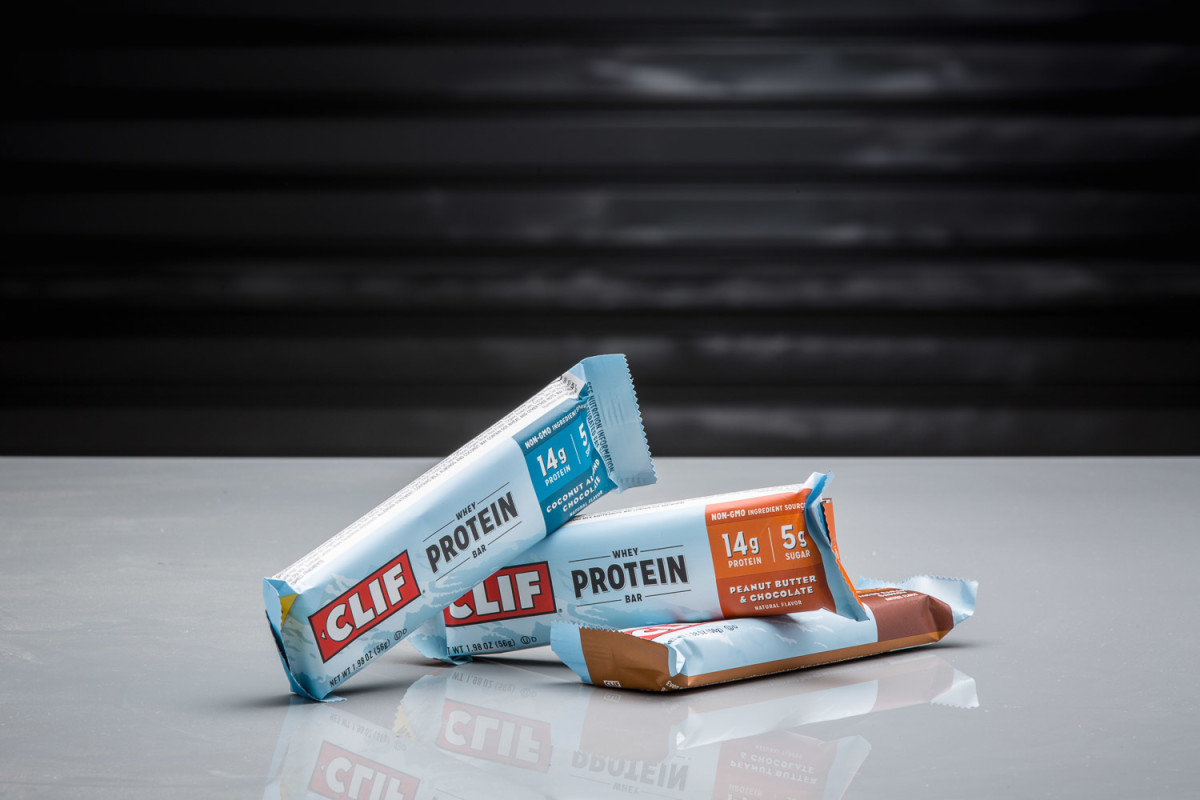 Protein bars are right up there with used tennis balls when it comes to gastronomic pleasure. But what they lack in texture and taste is made up for in practicality, and with 14 grams of protein, Clif's new Whey bars promise to sate your appetite after a long ride. Plus, with non-GMO ingredients and Rainforest Alliance certified cocoa, you've got fewer reasons than ever to bite into that Wilson No. 3.
MSRP: $2.79 each
clifbar.com
Beyond Coastal Sun Care & Chums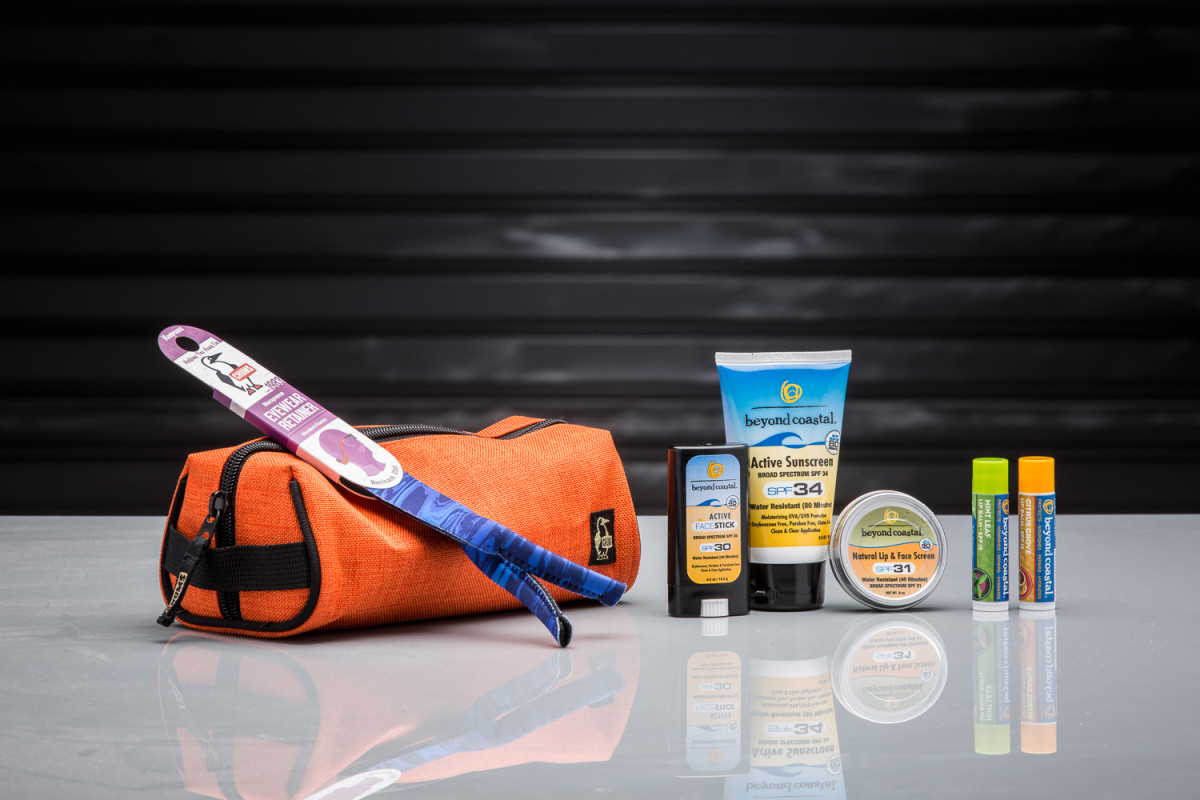 Yeah, we know, talking about sunscreen when most of the Northern Hemisphere hasn't seen the sun in months is like dangling a tennis ball just out of reach above a Golden Retriever. Okay, no more tennis ball talk. Beyond Coastal and Chums sent us this goody bag filled with reasons why we should never get sunburned again. There's Active SPF 34 sunscreen, which blocks UVA and 97% of UVB rays, and SPF 30 Face Stick that's great for keeping your hands clean and your face un-burnt, and a couple lip protectants to make sure all the bases are covered.
Beyond Coastal's friends at Chums are known for their eyewear retainers, including the quick-drying neoprene version shown above, and they make a sweet little accessory case to, you know, put your stuff in.