Formula's new Cura brakes signal a major departure from the Italian brand's previous stoppers. Intended for general trail use, these 150-dollar, two-piston brakes promise user friendliness, good lever feel and ample power at an attainable price.
The master cylinder is now axial, running parallel to the bar and in line with the brake hose–a change which allowed Formula to forge both the master cylinder and the caliper, saving weight and cutting cost over casting. The axial layout also allowed Formula to achieve a more traditional feel, with the lever ending its stroke with the flat section parallel to the bar.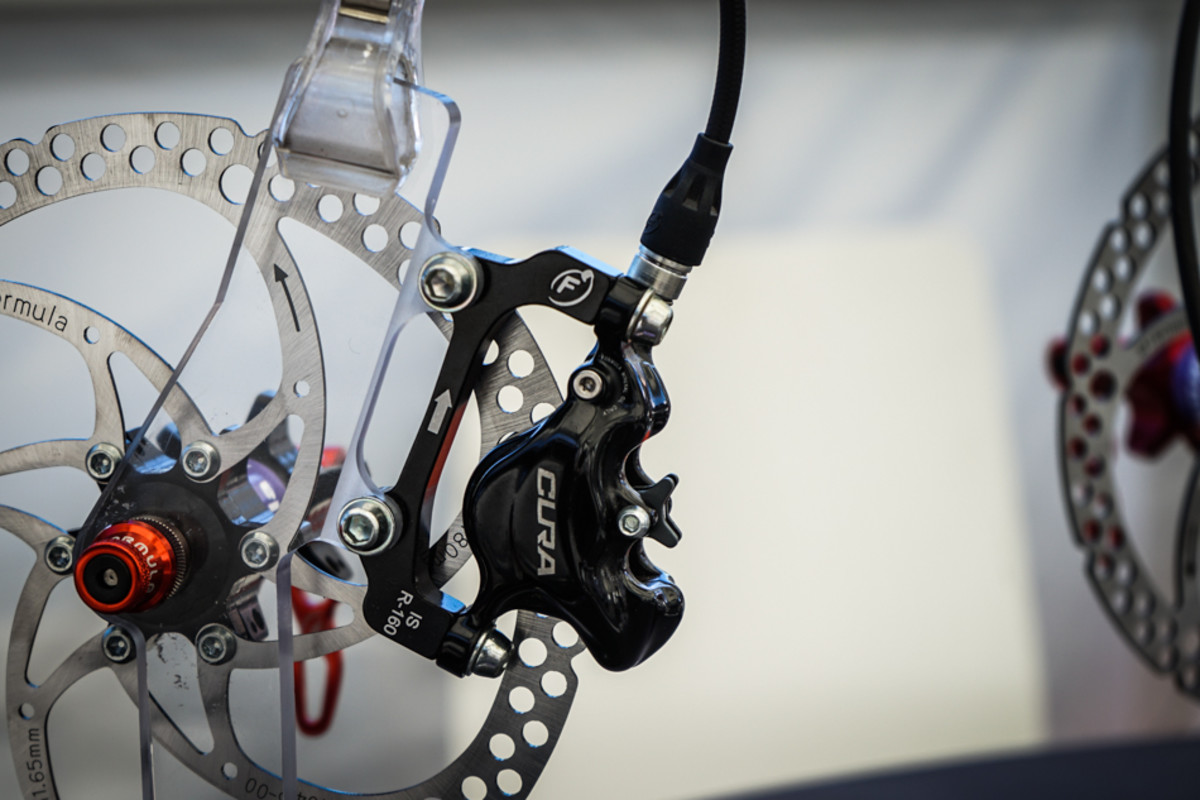 While Formula's previous brakes have used DOT fluid, the Curas use a mineral oil that Formula says has a boiling point on par with the DOT fluid used in its previous hydraulic systems. The change to mineral oil is primarily to address consumer demand for a more stable and environmentally friendly hydraulic fluid, and Formula says it searched extensively before finding an oil that wouldn't sacrifice performance when compared to DOT fluid.
Unique to Formula's brakes is the Speed Lock system, which allows the hose to detach from the caliper without letting a significant amount of air in or fluid out. Operating the Speed Lock system is like switching the hose attachment on an air compressor. After pulling the rubber cover up off the end of the hose, you pinch a tiny coiled ring and roll it up and out of its groove. This allows the lock ring to be pushed downwards, detaching the hose.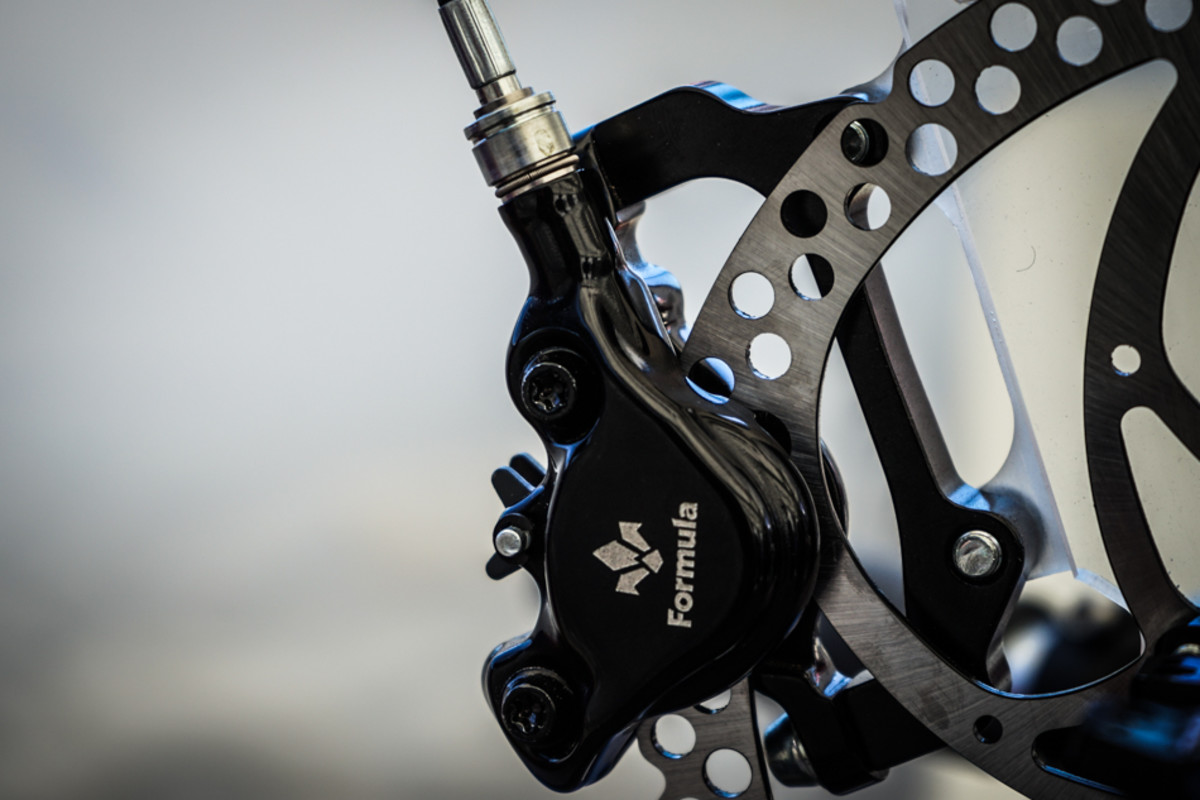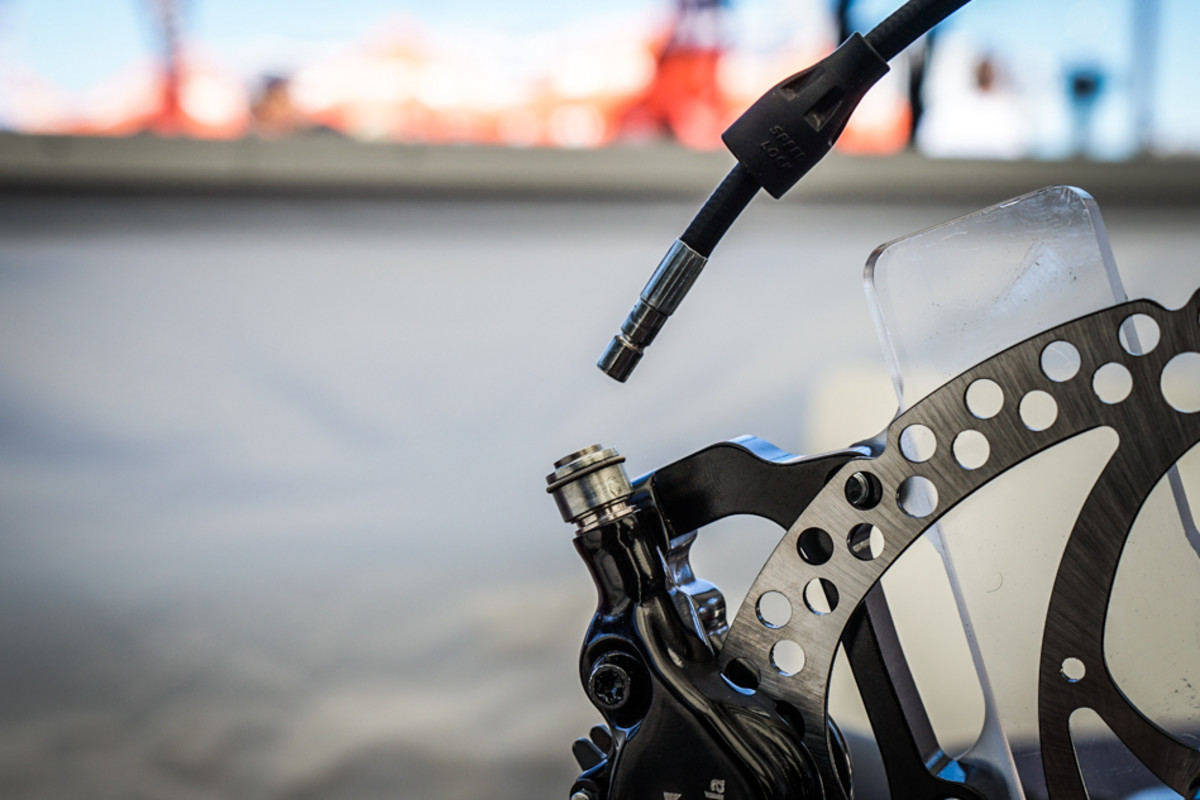 When in operation, the Cura relies on the grabbing power of two 24-millimeter pistons, which push on the same pads Formula has been using. There's a polished option in addition to the black colorway shown here, and the levers are compatible with SRAM and Shimano shifters with Formula's MixMaster clamp. Reach adjust for the levers is tooled. Claimed system weight with an 85-centimeter-long hose, a 160-mil rotor and steel mounting hardwear is 359 grams. The Cura will retail for $150 per brake when it becomes available in September.
More at rideformula.com