An oval chainring? Really? Before Tuesday I had these things neatly filed away alongside leg shaving, chamois cream and enduro fanny packs in the "Knock it before you try it" folder. These warped wheel-turners are nothing new to cycling, but they could be about to experience a renaissance due in large to the prominence of single-ring drivetrains in today's market. Front shifting performance with an asymmetric chainring is sub-par, but many of us are already beginning to forget that front mechs ever existed.
I spent Tuesday testing Rotor's new power meter-equipped Rex cranks in Aptos, CA which were setup with one of Rotor's Oval Q-Rings. I didn't notice the Q-Ring until Rotor's sports scientist, Christine O'Hara, asked me how it felt–to which I responded bluntly that I did't feel any difference. My response didn't phase her, probably because she hears the sentiment often.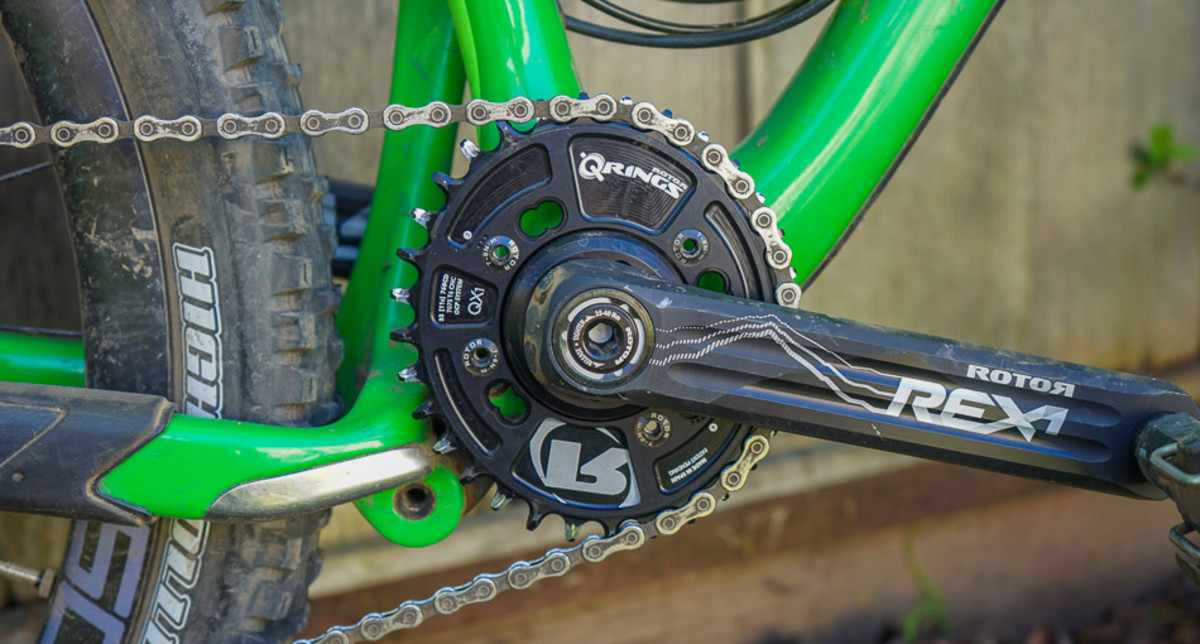 I continued on not noticing for the next two hours, until I started suffering on a climb, hitting a point when I usually start feeling a bit of tension in my knees–not pain, but discomfort–almost a warning shot from my joints fired across my bow telling me not to push any harder. At that point, I realized that my knees actually felt fine. I started paying more attention to the feel of the Q-Ring, and noticed how natural the rotation of the cranks felt. That's actually saying quite a lot, considering that it only took three hours for an oval ring to feel natural when I've been riding circular chainrings for the past twenty-or-so years. Of course, one ride is not sufficient for a full review, so I'll leave it here and pick this back up once I've put in more time on the Rotor Q-Ring.