Mavic invented the wheel system back in 1996, with the its original Crossmax mountain bike and Helium road bike wheels. Back then, Mavic was everywhere. If you had a high-end bike, it had French-made hoops on it. Then, in 1999, Mavic went on to invent the tubeless mountain bike wheel system: the Crossmax UST. That wheel was a marvel of technology. It had aluminum spokes with captured nipples that threaded directly into the rim, and the inner rim wall had no holes drilled in it so it would hold air. Mavic was by far the No.1 wheel company in the world.
A lot has changed since then. Wheel systems and tubeless technology are now the norm, but the inventor of it all has fallen from the leaderboard. Why? Because its wheels haven't changed since the last time I heard the words, "Hello, you've got mail" come out of my computer. The last time we attended a Mavic launch, the 'revolutionary' product they showed was a Crossmax SX front and ST rear put together, painted yellow. Pressure from the parent company had them focusing attention on softgoods. They'd been making rims for 100 years, but Amer Sports wanted shoes.
Well guess what? Mavic is back in the wheel game. The XA Pro Carbon is what we've been waiting to see from the French wheel innovator for years, and it's finally here. Mavic knows how to make wheels ride well. Their engineers understand that 'too stiff' is a thing, so they focus on optimizing vertical compliance while balancing lateral stiffness. Not everyone does this with carbon wheels.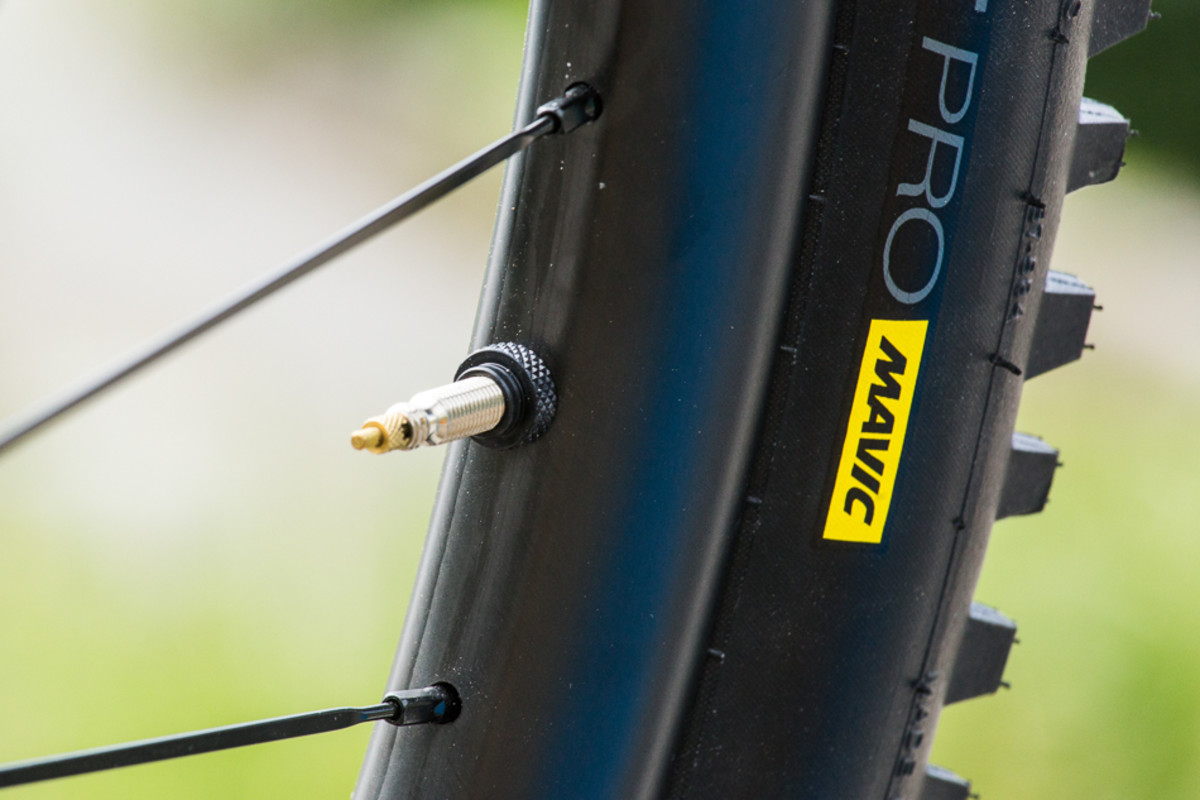 That's why Mavic worked to make the XA Pro Carbon more laterally stiff than its aluminum all-mountain wheel, the Crossmax XL, but also more vertically compliant. Vertical compliance is achieved through rim shape, carbon type and layup schedule, as well as spoke material, tension and lacing pattern.

Gone are the Zicral aluminum spokes, and gone is the un-drilled inner rim wall. While those technologies are still impressive, they just don't work for carbon. The XA Pro Carbon uses bladed stainless steel spokes and conventional nipples, making the wheels easy to true. It also means that the rim needs tape to seal the spoke holes. Don't worry, the XA Pro Carbons come with the tape already installed.
The spoke holes are drilled asymmetrically in the rim to provide a better spoke bracing angle and more even spoke tension, giving the wheel its lateral stiffness and allowing it to flex more evenly. Mavic also chose to go back to a more conventional two-cross lacing pattern to improve vertical compliance.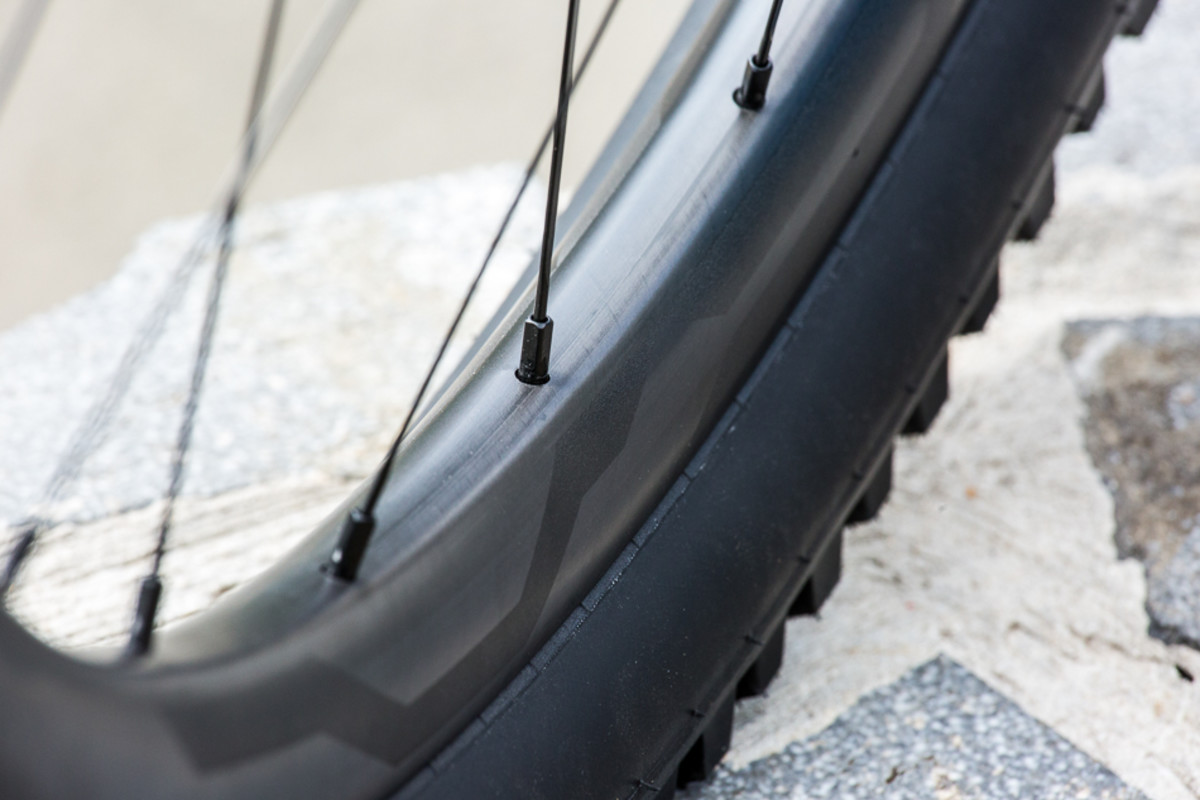 The XA Pro Carbon hubs have a fresh new look and rounded flanges, but internally, the freehub is the same proven ITS4 system they've been using for several years. The XA Pro Carbons will be available in most axle configurations, from quick release to 142/15 and Boost 148/110, but there's no 20-millimeter front option.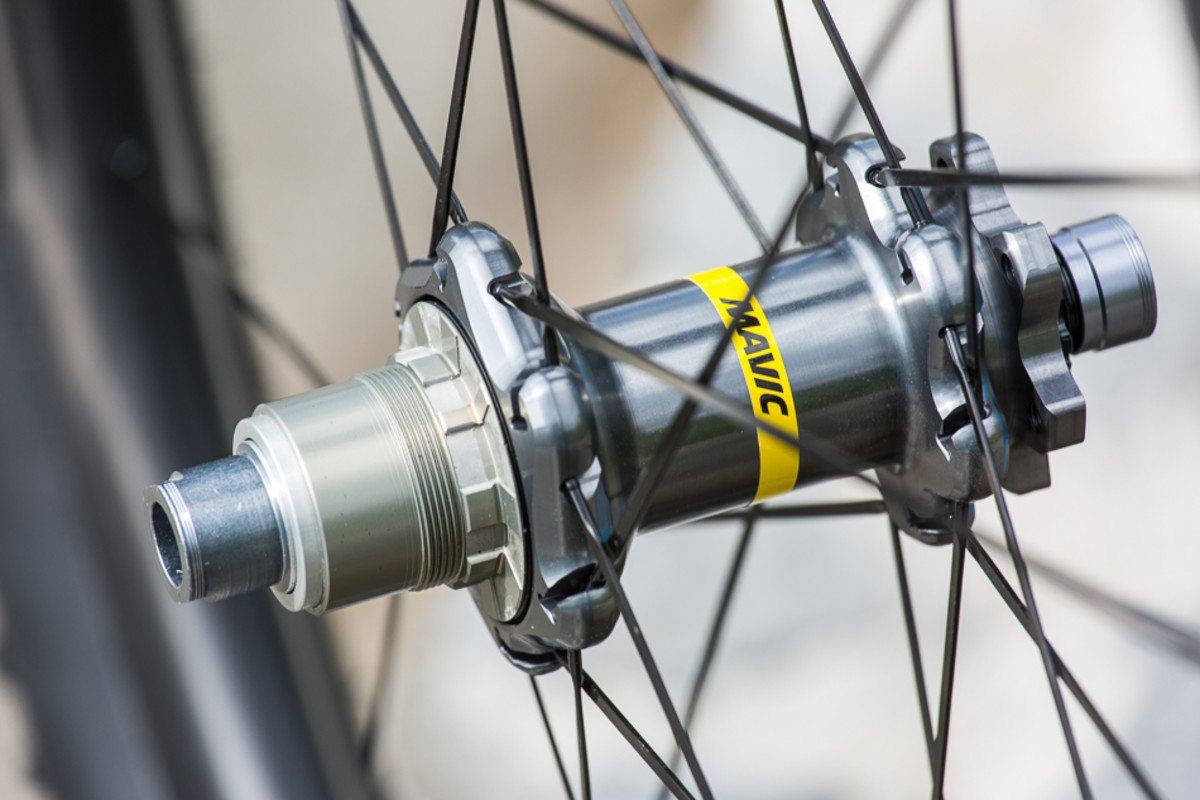 For many riders, impact resistance is even more important than ride quality. Carbon rims are expensive, so we want them to last, right? That's why Mavic went to a hookless bead design, an idea Specialized put into production with its Roval wheels a few years ago. The hookless design allows the sidewalls of the XA Pro Carbon rim to be 3 millimeters of solid carbon, without having to machine out material to make a hook. During one particularly rowdy descent, I bottomed the tire on the rim, hard, four or five times without leaving a mark in 32-millimeter-wide rims.
The internal width of the XA Pro Carbon rim is 26 millimeters, which I find to be a very good width for a trail rim. Wide rims are all the rage these days, but going too wide affects tire shape, and in turn, traction. Mavic understands that a certain amount of tire roll is a key component to fast cornering, and squaring off a tire with an uber wide rim isn't always better. 26 millimeters is wide enough to offer better tire support without going overboard.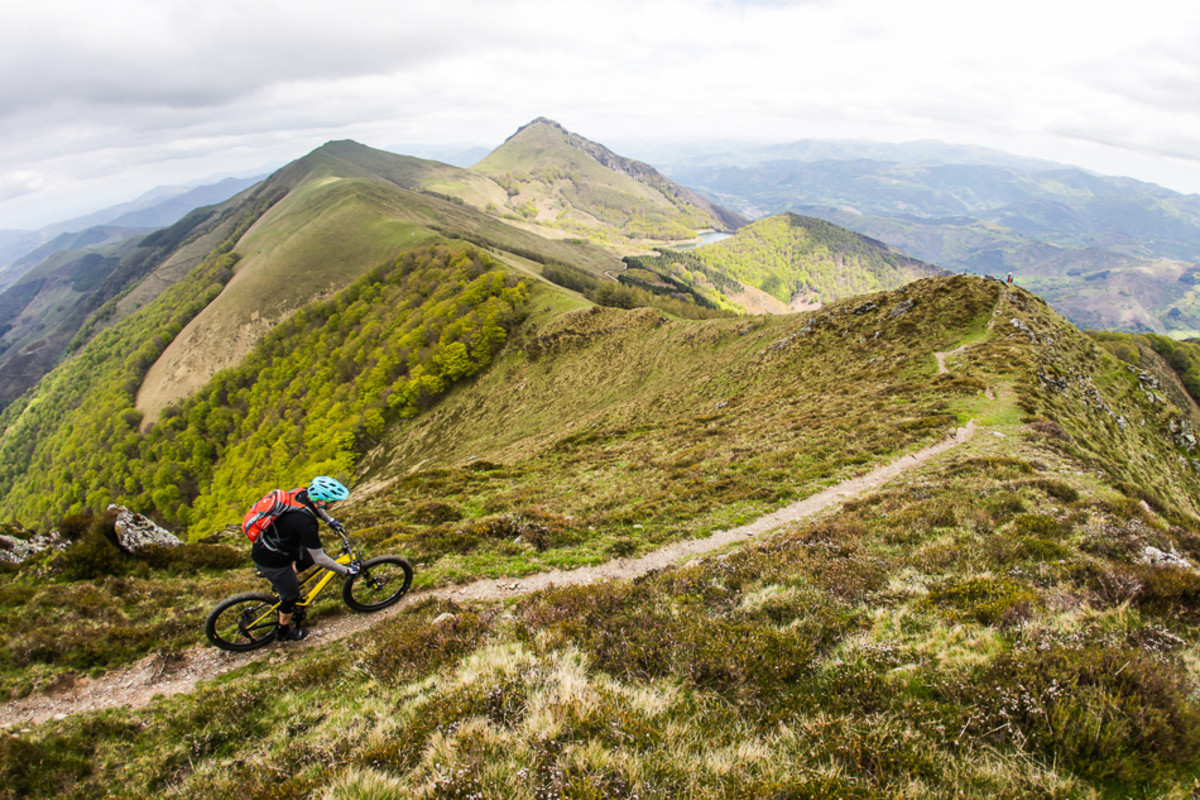 The two days I spent riding Mavic's new XA Pro Carbon wheels during the product launch left me feeling more than impressed. The wheels are light, at just under 1,500 grams in 27.5-inch and slightly more for the 29ers, and they feel amazing. Plus, at $1,850, they're more affordable than many other carbon wheels. One of the trails we rode was appropriately names Roots of all Evil and the XA Carbons performed brilliantly. They were stiff enough to change direction when I needed them to, but compliant enough to track superbly around chattery corners and through flow-sucking rock gardens and root balls. This just might be the wheel to put Mavic back up on the leaderboard. Best of all, they're not painted yellow.
Mavic XA Pro Carbon Breakdown: