Modern trail and all-mountain bikes have changed tremendously over the past several years, trending toward slacker head angles, shorter chainstays and longer front-centers. We've watched as average stem lengths were cut in half, handlebars got wide again, seat posts started moving, fork offsets increased, and wheel sizes changed. Perhaps the best way to see the impact these advancements have made is to watch an Enduro World Series race, where riders are tackling World Cup Downhill-level courses at incredible speeds, on machines that climb better than the first full-suspension cross-country bikes.
What's been happening with XC bikes this whole time? Not much. While trail and all-mountain bikes have been on a rocket ship to Mars, XC whips have been stuck in a time capsule. So when it came time to design a new Scalpel, Cannondale decided to take some lessons from the baggy shorts side of the aisle.
Cannondale's idea of updating an XC race bike with modern geometry isn't altogether new, but it's certainly welcomed. We loved the Norco Revolver in the 2016 Bible of Bike Tests, and Kona's new Hei Hei was surprisingly fun to ride, so when we heard the Scalpel–one of the most successful XC bikes of all time–had gotten a similar treatment, we were intrigued.
Scalpel-Si Geometry
The Scalpel-Si features the same 100 millimeters of front- and rear-suspension travel as its predecessor–and most cross-country bikes–but a new set of numbers gives the bike a welcome increase in stability. Motivated by increasingly technical World Cup cross-country courses, Cannondale slackened the headtube by a degree-and-a-half, to 69.5 degrees, lengthened the toptube by about .3 inches in every size and shortened the chainstays from 17.5 inches to 17.2. Since Cannondale makes its own fork, it was able to increase the offset of the Lefty from 50 to 55 millimeters. Doing so prevents the bike from having too much trail, which can make the bike suffer from sluggish handling. Cannondale is adding 650b wheels to the Scalpel-Si lineup as well, with the smaller-wheeled option featuring the same head and seat angles and bottom-bracket height as the 29ers. The men's small and all three women's Scalpel-Si sizes (extra small through medium) feature the smaller hoops.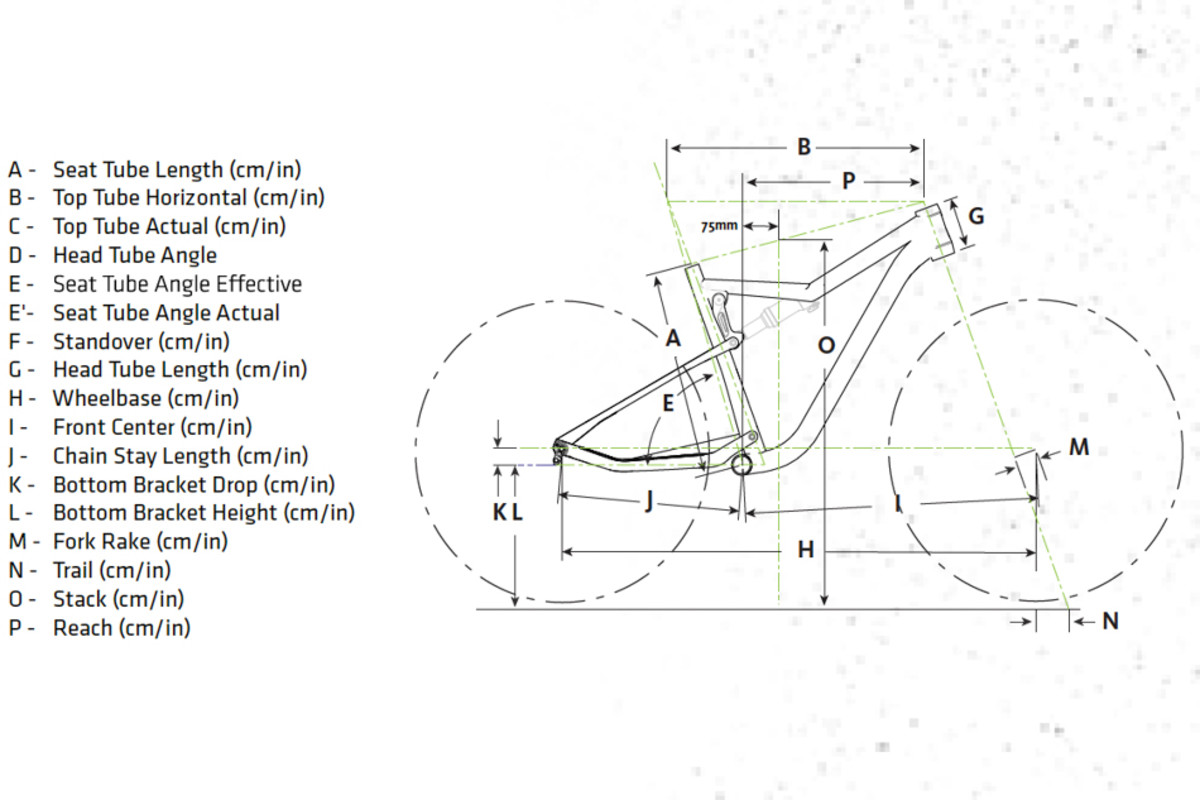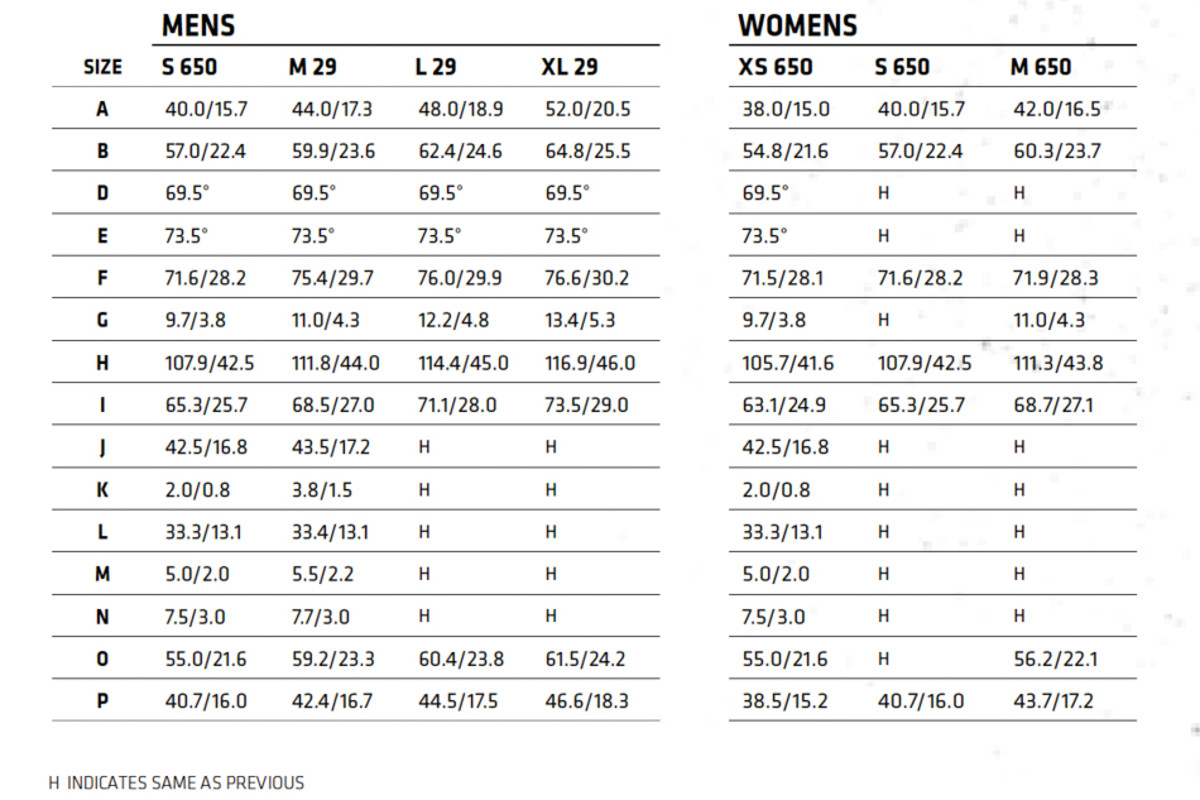 Riding the Scalpel-Si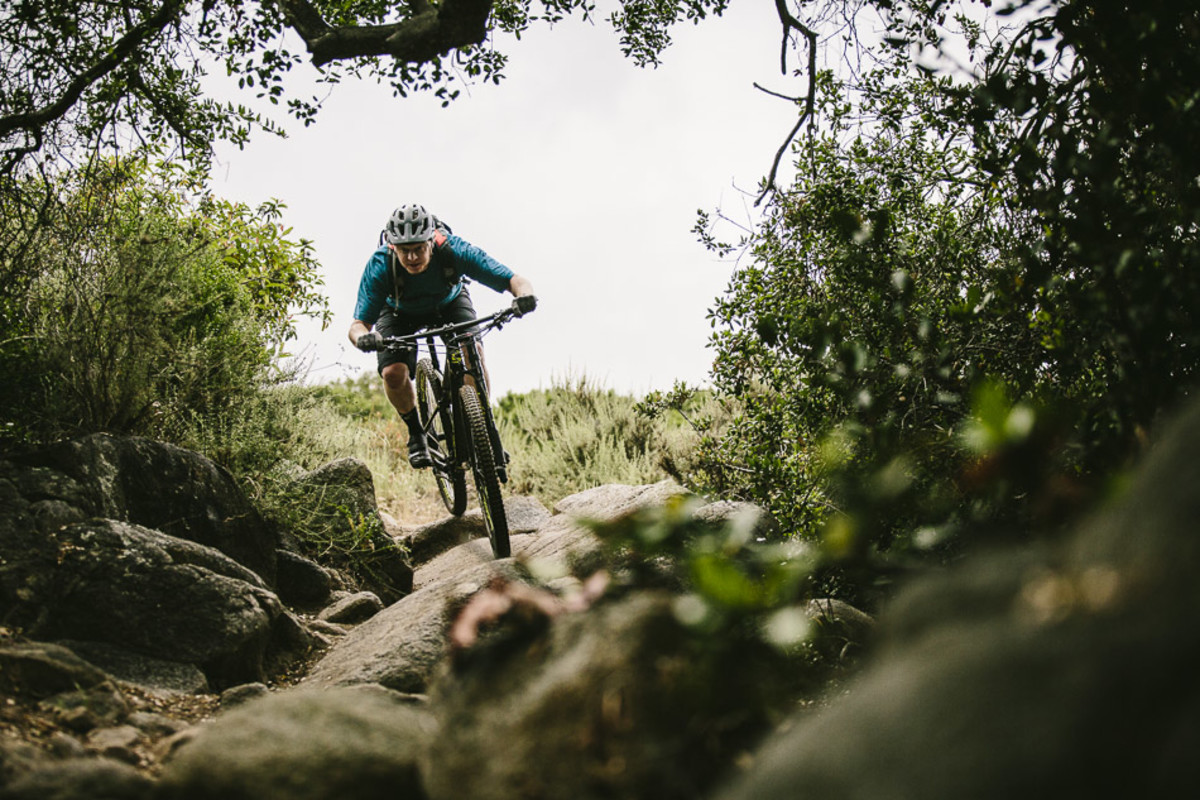 All of our testers felt that the previous Scalpel was a bike that demanded a canny pilot. It was insanely fast, but its handling was quick–too quick for some–and it required an acute level of focus when descending. We don't have a lot of miles on the Scalpel-Si yet, but it's easy to tell right away that it's a whole new beast. The slacker head angle gives the bike much more confidence, while the longer fork rake allows it to retain its signature precision handling. Basically, by keeping the bike's trail in check through increased fork offset, Cannondale achieved the stability of the slacker head angle while preserving the snappy maneuvering you want from a race bike like the Scalpel.
The Scalpel climbs like it did before, with an ability to urge the rider to squeeze every last watt out of his or her legs. It always was, and still remains, a bike that inspires full-throttle-style riding. There's a handlebar-mounted button that hydraulically locks the fork and shock simultaneously, but it only needs to be pushed on the smoothest of climbs. The Scalpel's suspension provides traction on technical ups, and since the bike has just 100 millimeters of travel, there's really no wallowing or suspension bob to speak of. Running slightly less than 30-percent sag, the RockShox Monarch XX shock stayed high in its travel while climbing, felt supple off the top, and had enough progressiveness to prevent a noticeable bottom-out.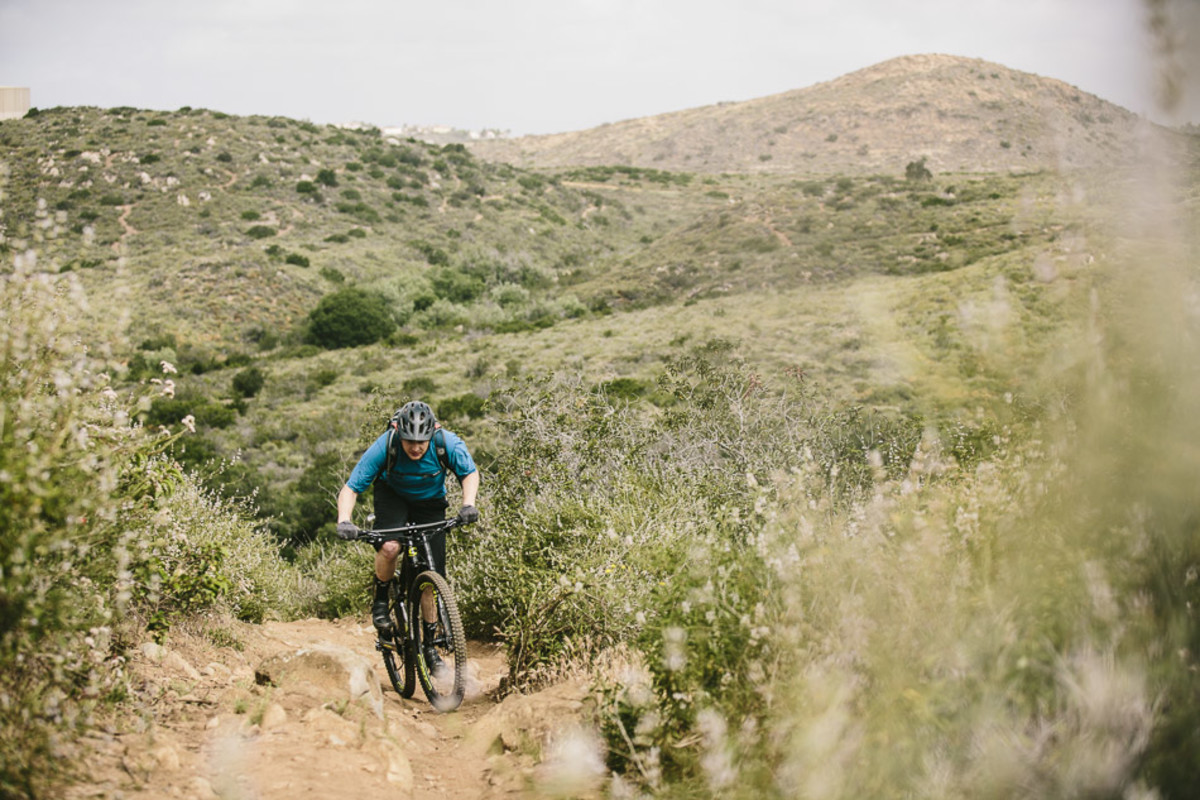 With its geometry changes and refined rear-suspension feel, the Scalpel's go-fast attitude is no longer abandoned on the descents, making it an ideal race bike for today's gnarly World Cup XC courses. While it's still very much a race bike, this new generation Scalpel-Si just might be fun and capable enough to ride all the time.
You might notice that there's an internally routed dropper post our test bike, which the Scalpel does not come with, but is compatible with. The stock Schwalbe Racing Ralph tires are perfect for some terrain, but here on the loose trails of Southern California, we needed to beef things up with something a bit more aggressive to really get a feel for how the Scalpel-Si handles. For how progressive this bike is, it would have been rad to find it spec'd with an XC dropper, such as the 65-millimeter-travel KS Lev CI–especially with a few droppers seen in the first XC World Cup field of the season in Cairns last month. Perhaps it'll take a couple more years for droppers to fully make their way onto XC bikes.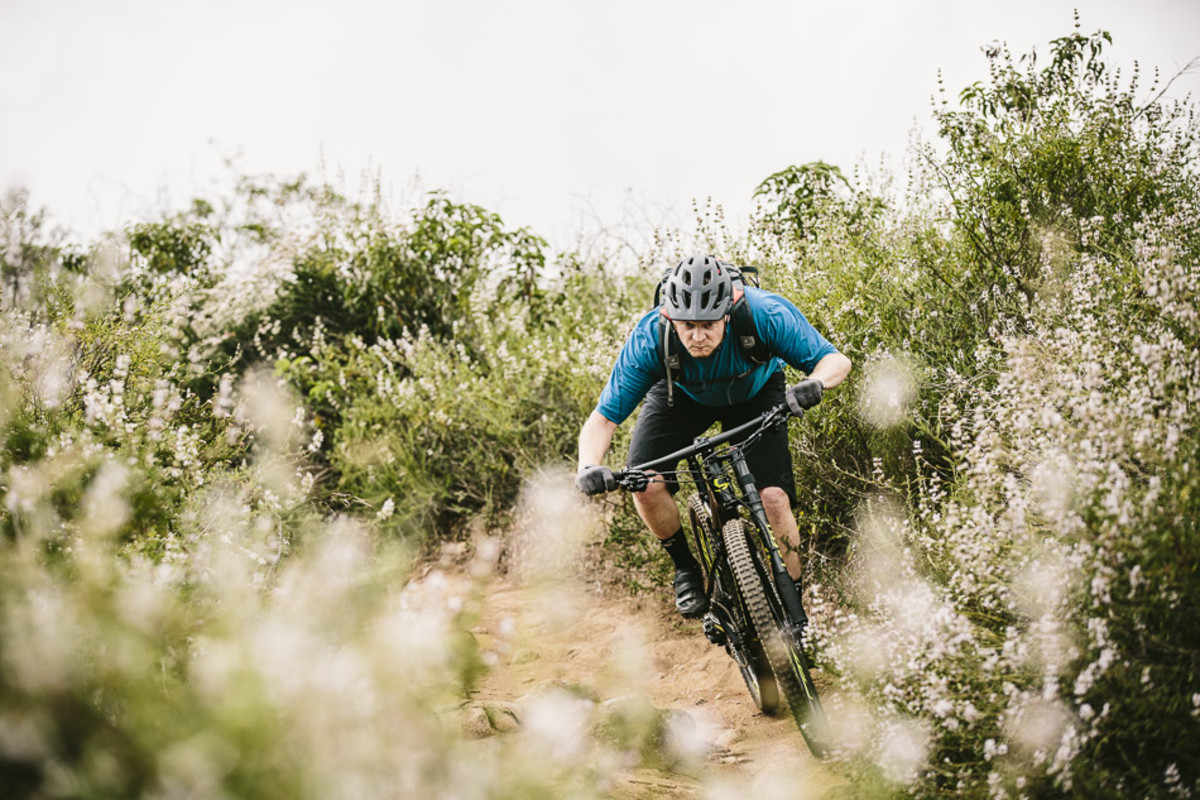 Despite its longevity on the market, the Lefty remains a hugely polarizing product. There's no doubt that the fork is stiff–especially compared with traditional XC forks like the RockShox Sid and Fox 32–and the Lefty 2.0 Carbon that comes spec'd on the Si felt relatively supple off the top without diving like crazy. There's only a hundred millimeters of travel, so you definitely go through all of it pretty quickly, but it's more supportive and controlled than the Leftys of old. I wound up running about 10 more psi than the chart on the side of the fork recommended for my weight, and all things considered, it felt very good.
There are, however, some inherent things about the Lefty that I don't love. Since it's an inverted design, the front brake hose is constantly moving through its guides, rattling and knocking. There's not much that can be done to quiet this. Also since it's a dual-crown design, steering to the left is limited by the Lefty contacting the frame, making tight left-hand switchbacks harder on a Lefty-equipped bike. Finally, I've never met a Lefty that didn't have some sort of knocking. The fork telescopes on long strips of roller bearings, which makes it smoother than most forks, but there's a lot going on inside a Lefty, and something usually winds up making noise. This particular test fork knocked at the top of its travel, which I could feel at slower speeds, but not when descending. After nearly 15 years of existence, the Lefty is as much a crowd-splitter as ever. Love it or hate it, it's an impressive piece of machinery, and with fresh blood behind Lefty development, it seems that the single-sided fork will be around a while longer.
Cannondale is offering the Scalpel-Si in 10 builds ranging in price from $3,200 all the way up to a bank-braking $12,800. Both of the two women's Scalpel-Si models are built on carbon frames, as are seven of the eight unisex models. Check out
cannondale.com
for full specs.