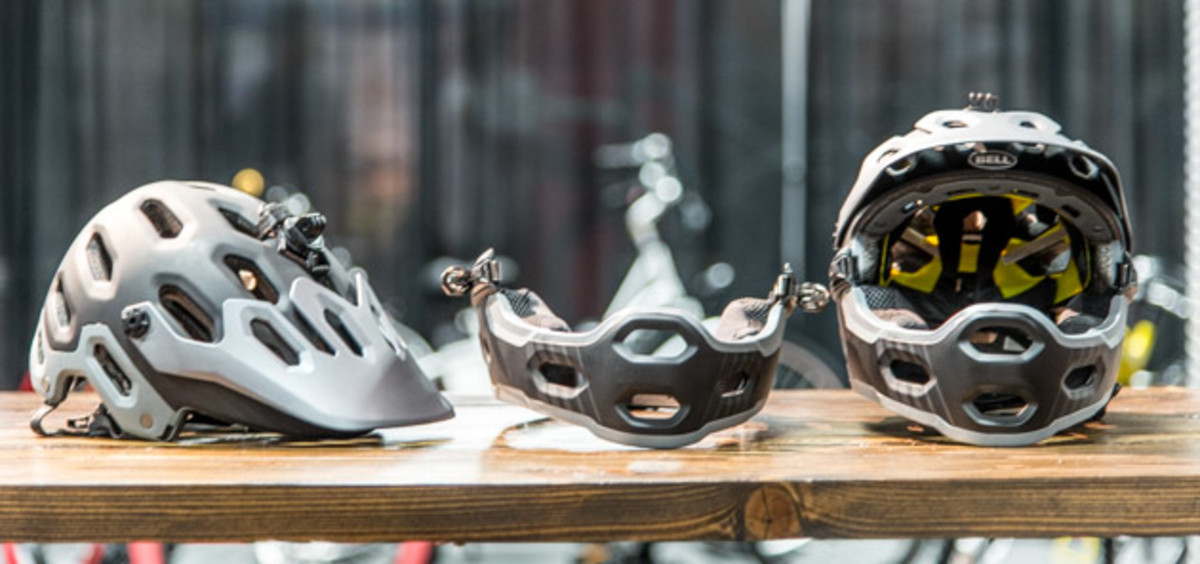 It's hard not to take a stab at enduro-specific products—enduro packs, enduro armor, enduro shorts and as of late, enduro helmets.
Now the Bell Super 2R isn't directly marketed as an enduro-specific helmet, but one look at it, and well, it's the perfect enduro helmet. Why carry two helmets, when you can carry one? With backpacks being carved up (such as Ergon's new enduro-specific packs) to accommodate for the chinbar of full-face helmets, with the Bell, there's no longer a need for such drastic designs.
And tell me, who's going to look at the Super 2R and say, "Nope, I'd rather climb 2,000 feet with a 1,500-gram full face on my back than have to detach the chinbar before the start of a climb"?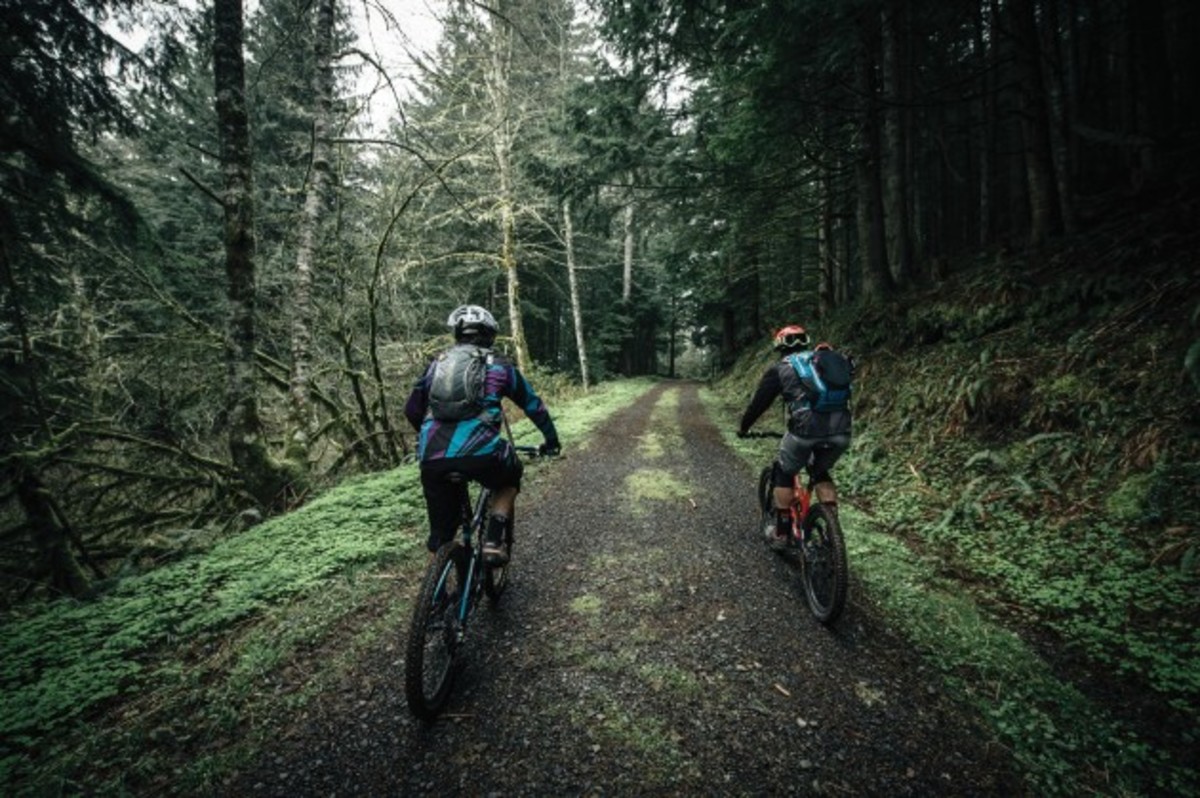 Andrew McSorley, Bell's director of product marketing, emphasized that the Super 2R isn't a replacement for a full-face helmet, but said that it's there for people who want that little bit of extra protection.
Or, by the sounds of it, a lot of protection.
The helmet has gone through rigorous testing, ensuring the chinbar meets all of the industry standards.
"We took a commonly known chinbar deflection test and used that as the benchmark to help develop this," he said. But when asked what the test was, McSorley said he couldn't disclose it by name.
Regardless, it's clear that a serious amount of engineering was molded into the bucket.
"Now that we've added hardware, we've really went around the helmet to reinforce where necessary," McSorley said. "Compared to the original Super, the Super 2 has a reinforced zone behind the buckles, so in the case of a direct, linear impact, we've got really great material protecting the head."
The design for the buckles came directly from ski boots. There are three aluminum buckles total on the helmet, one in the rear, which clasps the wrap-around system together, and two more near the ears.
"We weren't going to compromise the inherent safety of the product by adding any components to it. We were always going to enhance safety, when were adding components," he added.
Check out the video below to see the Bell Super 2R in action:

And speaking of safety, Bell's parent company BRG Sports recently partnered up with MIPS, which will be offered in the Super 2R as an upgrade option. Because of the partnership, and several sister companies using MIPS, Bell will be able to keep the prices of helmets with MIPS competitive.
"You know, it used to be cost prohibitive to add that rotational protection," McSorley said. "It's a great safety element that should be democratized and not controlled by one brand."
The standard Bell Super 2R will cost $200 and will be available November, and the 2R with MIPS will cost $220 and will be available December.
Watch the video below to learn about the science behind MIPS:

More gear reviews from Interbike 2014:
First Look: KTM Mountain Bikes
First Impressions: Giant Reign Advanced 27.5 1
First Impressions: Transition Scout 1