Bike images by carsonblume.com
Specialized has tweaked its popular Rumor women's-specific trail bike to give it a few modern touches like snappier geometry, more travel and 27.5-inch wheels. The changes reflect Specialized's evolving philosophy to offer multiple wheel sizes on its popular mountain bikes, whereas the company was previously firmly planted in the 29er camp.
Now in its third version, the Rumor platform has gone from a 110-millimeter 29er to a 120-mil 29er to today's version: a 130-millimeter 650b (the 29er will stay in the line). The top-level Expert comes with a 130-millimeter RockShox Pike fork up front, 125-millimeter Fox CTD rear shock with Autosag, Specialized's proprietary system to self-regulate rear sag, and a custom tune for lighter riders, Shimano XT brakes, SRAM X01 one-by rear derailleur with a 30-tooth chainring up front, respectable 700-millimeter-wide Specialized alloy handlebars and the Specialized Command micro-adjust dropper post. All excellent choices for the $4,800 pricetag, which is $200 less than the retail price for last year's top Rumor model, but in my opinion, the best part upgrade from last year is the wheelset. On the new Expert version only, Specialized offers the Roval Traverse aluminum wheels with a 29-millimeter inner width. The wider wheels create a noticeable difference in stability, control and traction while cornering.
With the new 27.5 wheel size, the Rumor's geometry tightens up as well. The 650b sports shorter chainstays–17 inches compared to 17.7–a shorter toptube, lower standover and a lower bottom bracket. The overall wheelbase stays the same as last year's 29er.
We reviewed last year's model, the Rumor Evo 29, for the Bible of Bike Tests and it was one of the best-rated women's bikes of the test. The geometry of the 29er was so spot-on that it never felt clunky around corners or slow up climbs (luckily, Specialized is keeping the 120-mil 29er version in the line-up for next year, although it will slowly phase out the original Rumor 29). In fact it rode so well that I was surprised that Specialized even bothered offering the Rumor in a smaller wheel size. I figured product managers would leave the trail bike a 29er and utilize 650b wheels for a longer travel, all-mountain women's bike, which is still missing from its line. Alas, customer demand rules the roost and more options are always better to satisfy the needs of every rider.
While Specialized still doesn't offer the Rumor in a carbon-fiber frame, nor does it offer an all-mountain bike targeted at its female fans, Specialized women's mountain product manager Amy Nelson hinted that more premium offerings are on the way.
"It's a very big year for us. It's just the beginning, we'll see what is next," she said.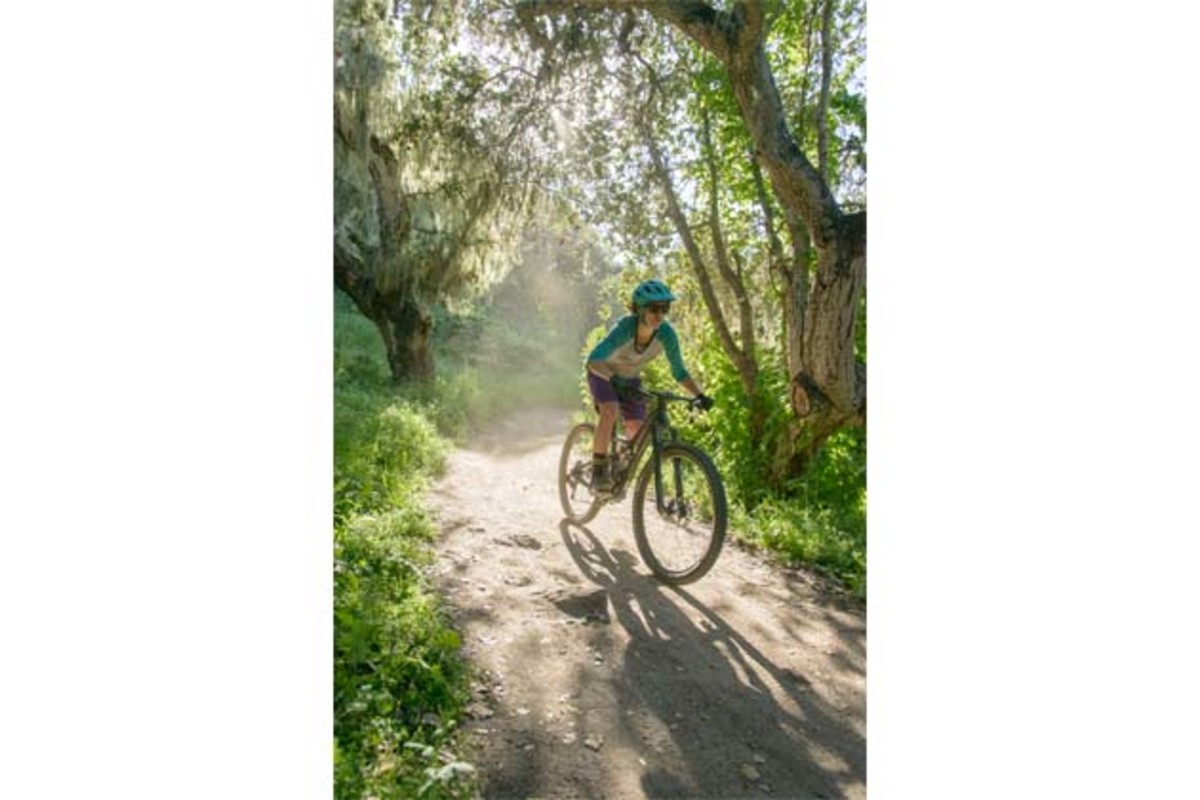 I had a chance to get out on the Rumor 650b just before the Sea Otter Classic on a 10-mile jaunt around the singletrack and fire roads of Fort Ord near the Classic venue. The geometry definitely feels more playful than the 29er version, although one must balance that with the improved rollover benefits of the larger wheel size. Beginners may find more confidence in larger wheels, which tend to plow through technical sections without requiring the same finesse of smaller wheels.
The bike's cornering capabilities definitely got put to the test on the multiple tight, sandy, blown-out corners–on which you really wanted to hold your line to avoid rolling off the trail into a treacherous patch of poison oak– whipping around the switchbacks without feeling cumbersome. I will need to spend more time on the 650b to concretely judge the pros and cons of each wheel size, but ultimately it comes down to fit and comfort, and by keeping both options in the line, Specialized smartly leaves the 29er vs. 27.5 decision up to the consumer. Either option provides an excellent trail bike for a wide range of riders and a wide variety of terrain–with such a capable suspension set-up, the Rumor can handle a lot of hammering before it's pushed beyond its limits, making it an ideal choice for beginners who can grow into the bike's potential, or more-advanced riders looking for their next everyday driver. The new Rumor also comes in a Comp version for $2,700 and an entry-level FSR for $2,200.
Here at Sea Otter, Specialized also unveiled a range of softgoods including updated shorts, jerseys, gloves and pads. The two highlights for me are the SWAT mesh vest and the Ambush all-mountain helmet–a lid that offers excellent coverage while still allowing sunglasses to fit nicely under the visor, avoiding a comfort issue that plagues other 'enduro' helmets that are designed for goggle-compatibility.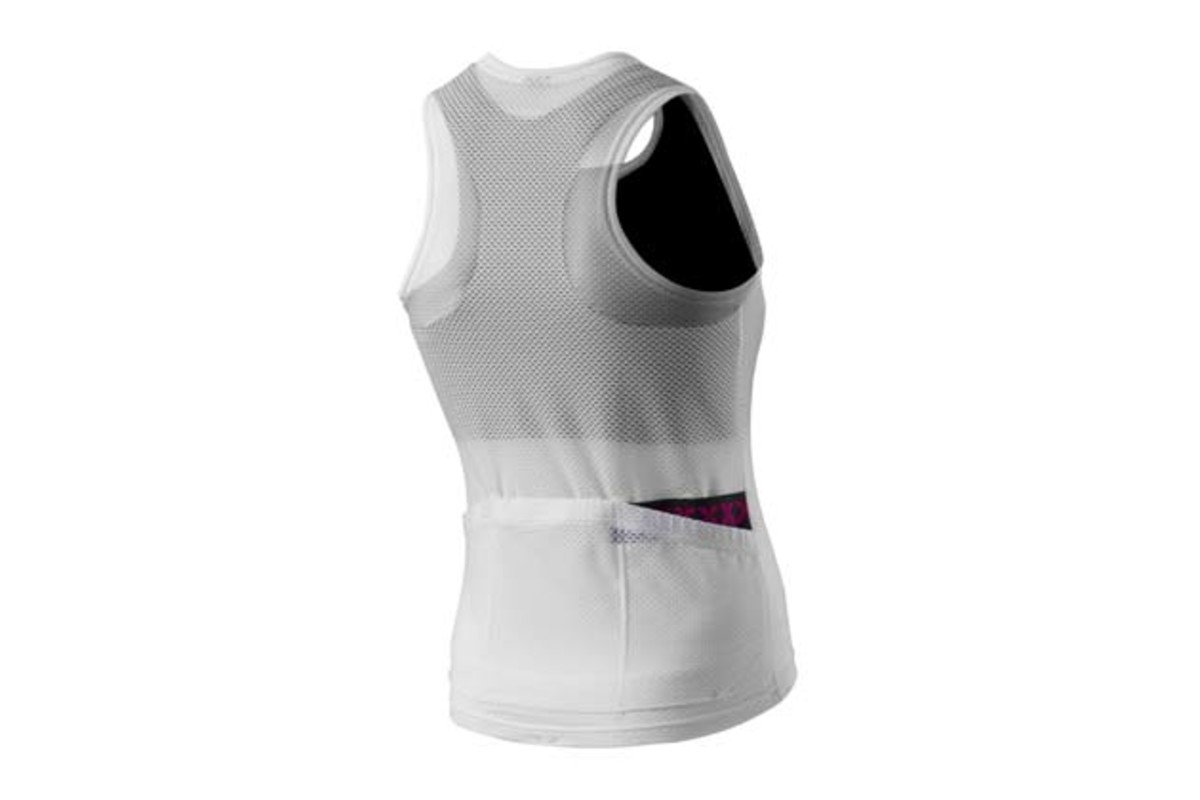 The vest comes with a built-in, removable sports bra (which is a pretty personal piece of apparel so I image most riders will take it out) and three huge pockets in the back so you can stash water bottles, snacks, a tube and your phone in the vest and fit a jersey over it. This allows for the glorious freedom of pack-free riding while still remaining self-sufficient on your ride. One ride in and I can already tell the vest will be in my regular rotation–my gear didn't shift around uncomfortably during the ride and the mesh material breathed well so I didn't overheat.