The business days of Eurobike are winding down here in Friedrichshafen, Germany. Here's a quick roundup of a few items we've spotted while walking the halls of this massive show.
Slytech Kneepro Noshock XT Trail Pads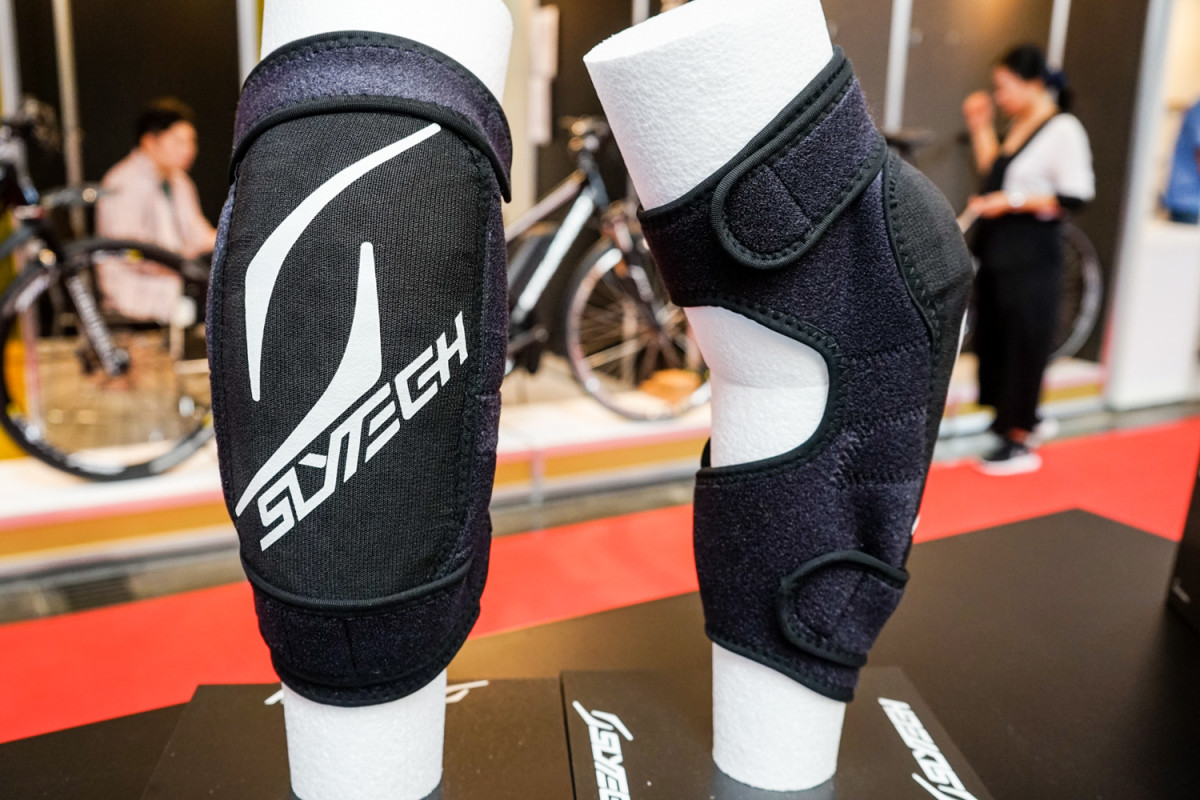 Ever put your shoes on, only to notice your knee pads still on the floor? Slytech's new Trail XT pads are for the order-of-operations challenged among us who could never remember the whole "Please excuse my dear aunt Sally" mnemonic. The Trail XTs' straps are part of the same piece of fabric as the sleeve, and loop around onto themselves so that the whole pad opens up and doesn't need to be slid on from the toes up.
The pad itself is constructed of Slytech's Noshock honeycomb foam, which is protected by an anti-abrasion front panel. Both the knee pads shown here and the elbow versions are EN1621-1 certified. The knees will cost $140 while the elbows go for $130.
Shred Short Stack Helmet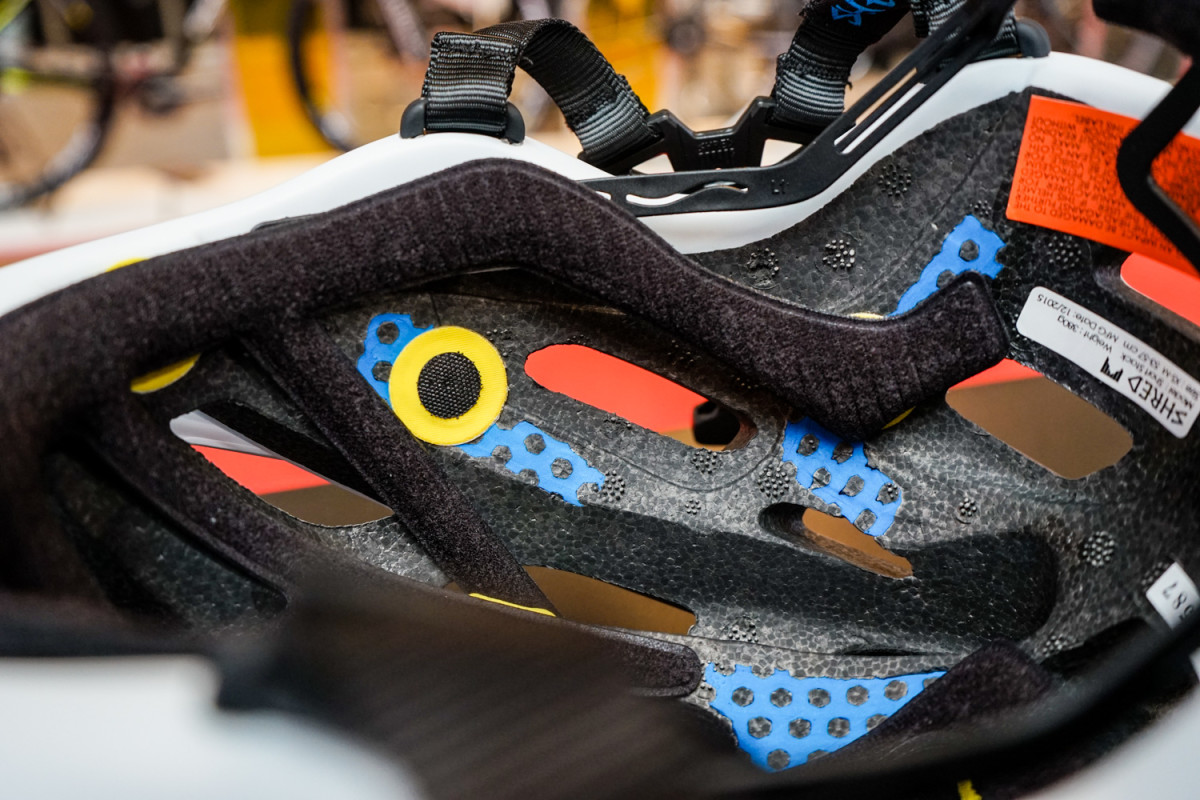 Slytech's Short Stack helmet sees the addition of Infinite RAA bumpers. The bullseye-shaped stickies attach to the inner padding of the helmet to create a MIPS-like floatation system that Slytech says will help reduce rotational forces in a crash.
Shimano S-Phyre XC9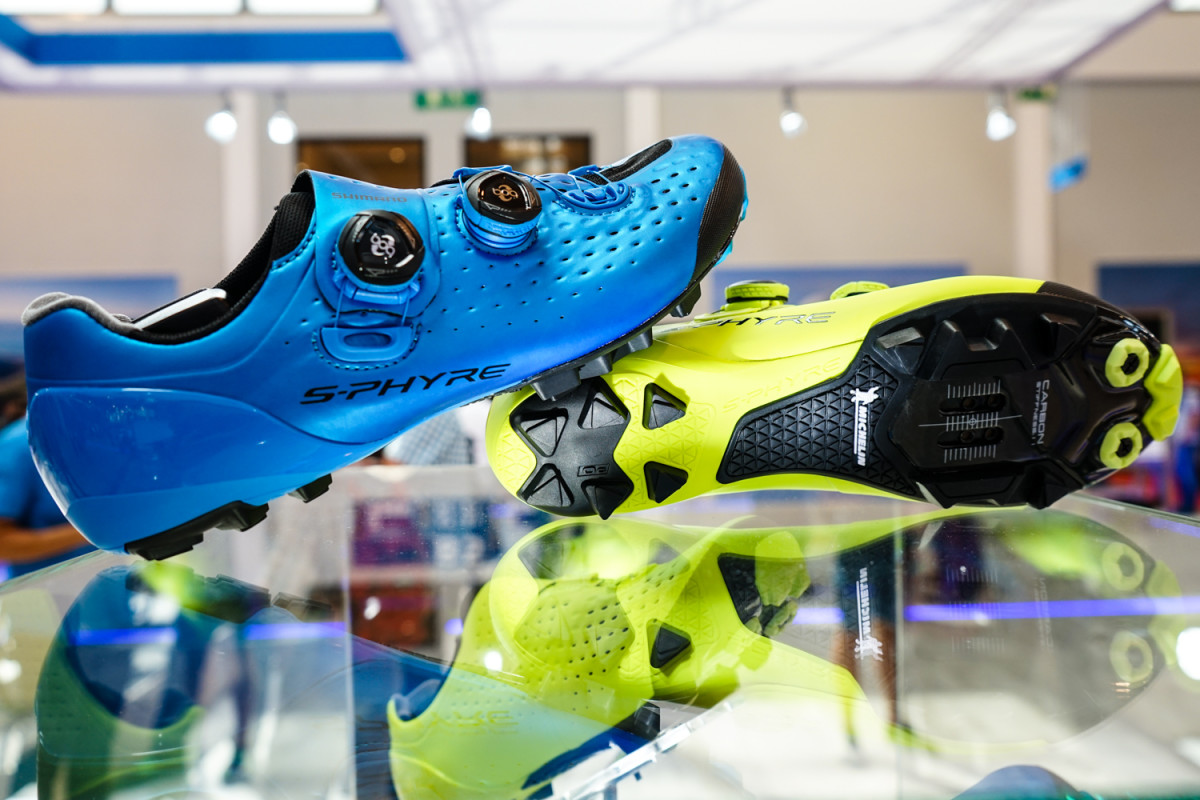 Ready to go full XC? Shimano's S-Phyre shoes might be as close as you can get to a road slipper without going full click-and-clack. The outsole is carbon, of course, and super stiff, but does have Michelin rubber lugs to keep you from slip-sliding around and blowing your whole race on the mass start. The low-profile upper tightens with two Boa dials. Claimed weight for a size 42 is a feathery 350 grams, and retail is just $400.
Fabric Chamber R Tool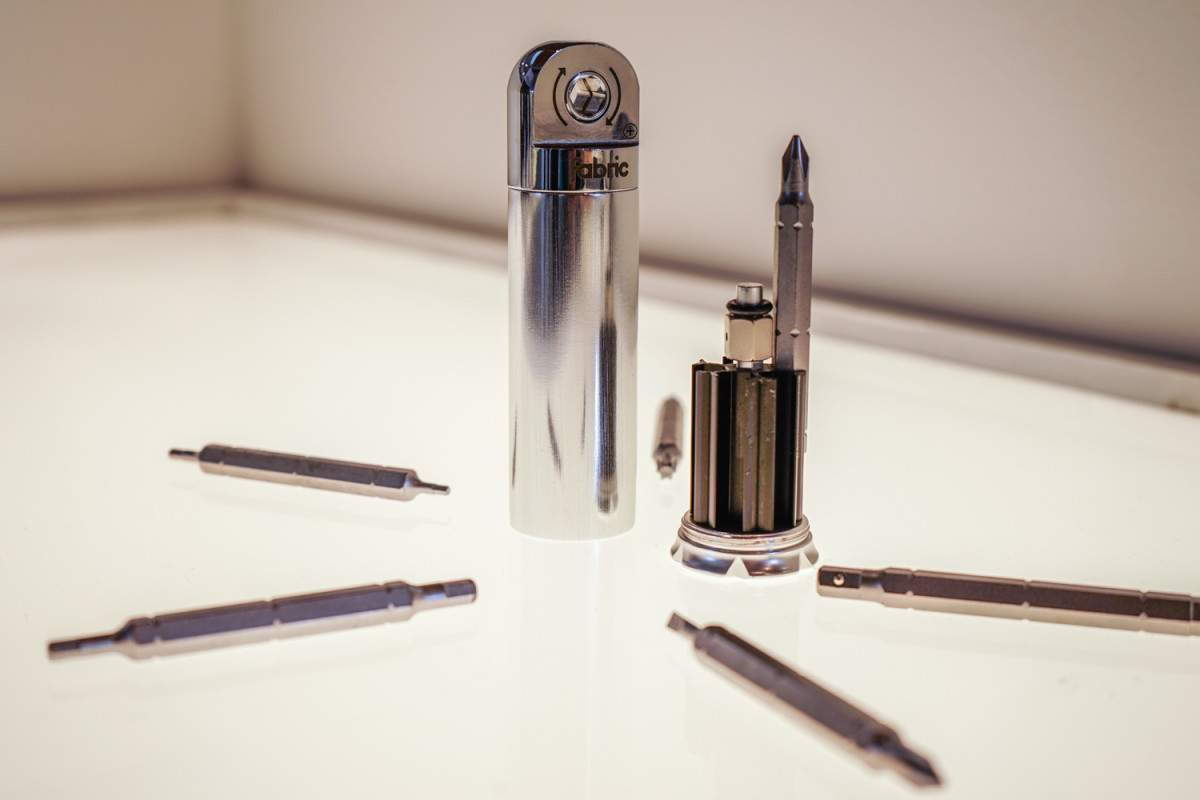 It's not brand new, but Fabric's Chamber tool is now available in the US through CSG, Cannondale's parent company. This reversible, ratcheting multi-tool boasts 13 functions with two-sided bits that store inside the tool chamber. The head and threaded base are stainless steel and the body is aluminum. The Chamber includes steel 2-, 2.5-, 3-, 4-, 5-, 6- and 8-millimeter Allen keys; number 3 and 5 slotted-head drivers; number 1 and 2 Phillips head drivers plus Torx 10 and 25 bits. MSRP is $60.
Leatt All-mountain Helmet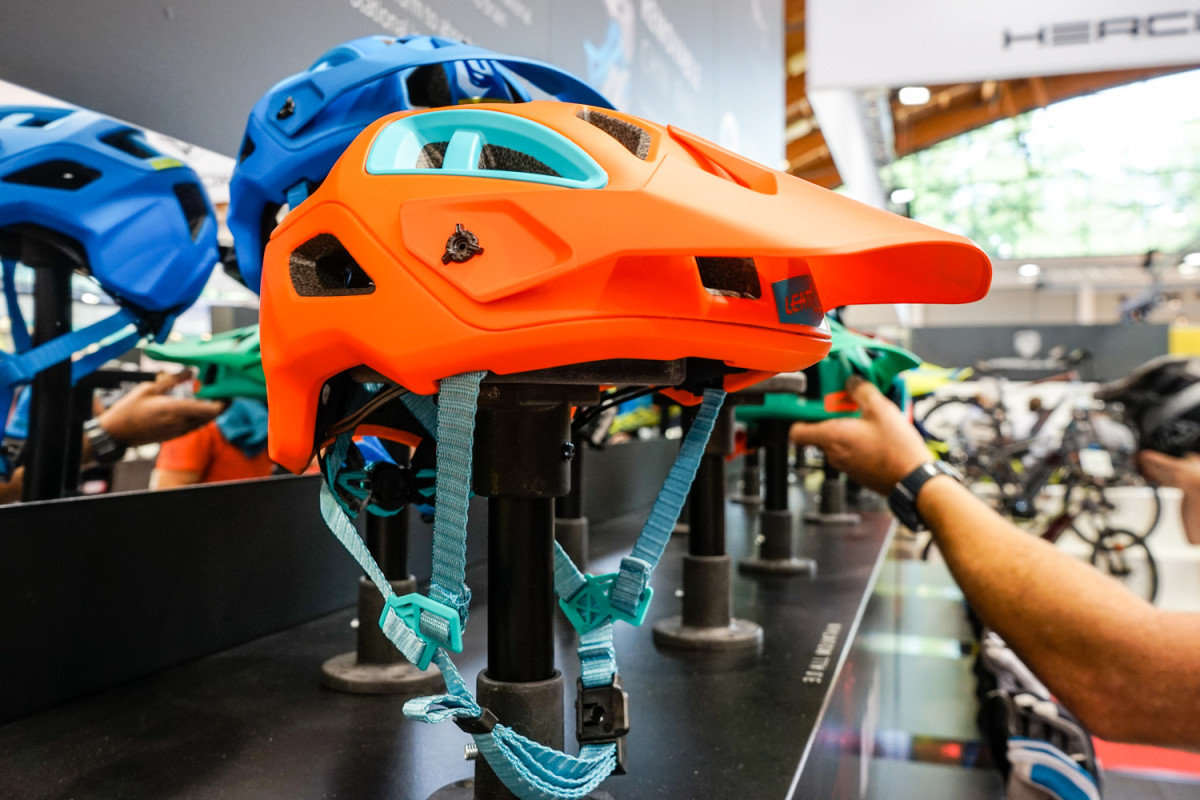 Leatt had its new range of protection on display–read more about its new helmets and Turbine tech here.
Reynolds Blacklabel 27.5 Plus Hoops
Anything with 'Blacklabel' in the name better be premium, and sure as hell better be black. Previously offered with customizable colored decals, Reynolds lineup of hookless, carbon Blacklabel wheels now comes in the only color combo that really matters: black-on-black. The plus-size wheel shown here has a 40-millimeter internal width and spins on an Industry Nine Centerlock hub laced with bladed straight-pull spokes. MSRP is $2600.
Schwalbe Smart Sam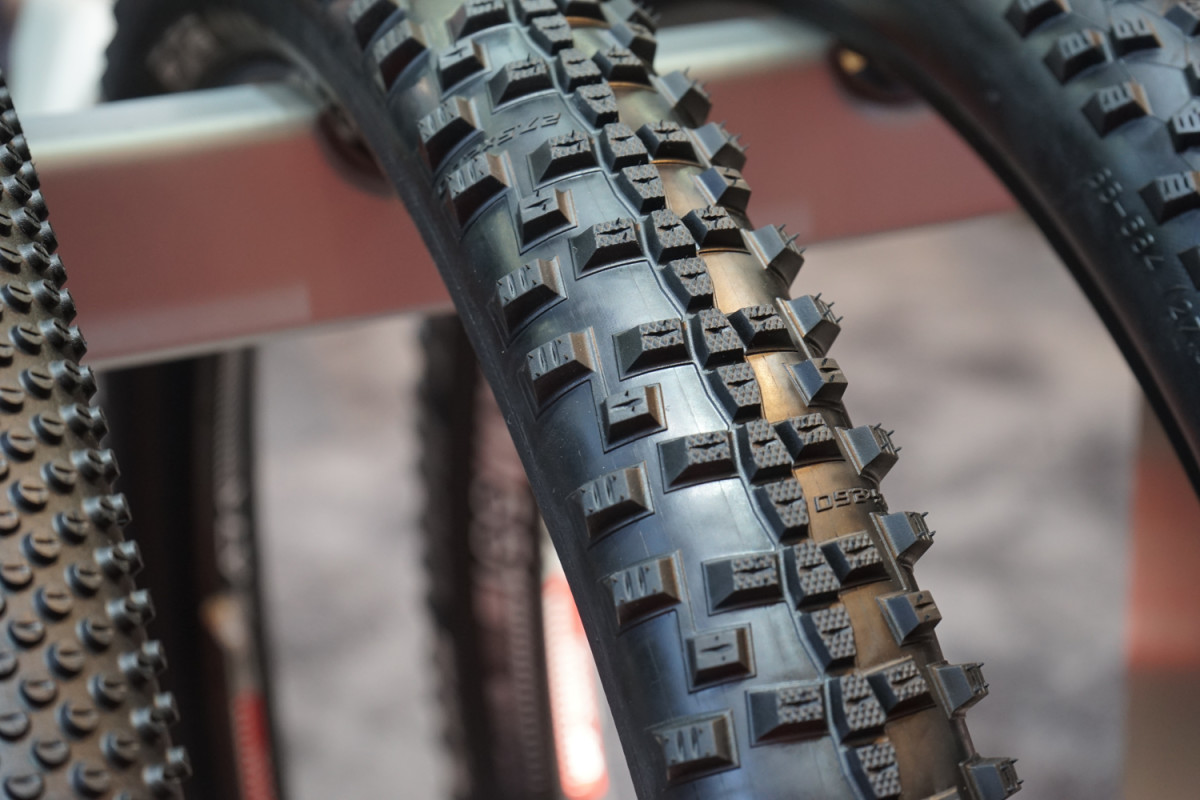 Schwalbe thinks its Smart Sam tire has gotten a bit smarter. Marketed as an all-rounder, the Sam gets a central rib of lugs for decreased rolling resistance and edged outer lugs for cornering grip. It comes in a slew of sizes, including a big 27.5×2.6. Pricing is yet-to-be announced.
G-Form Pro Ankle Guard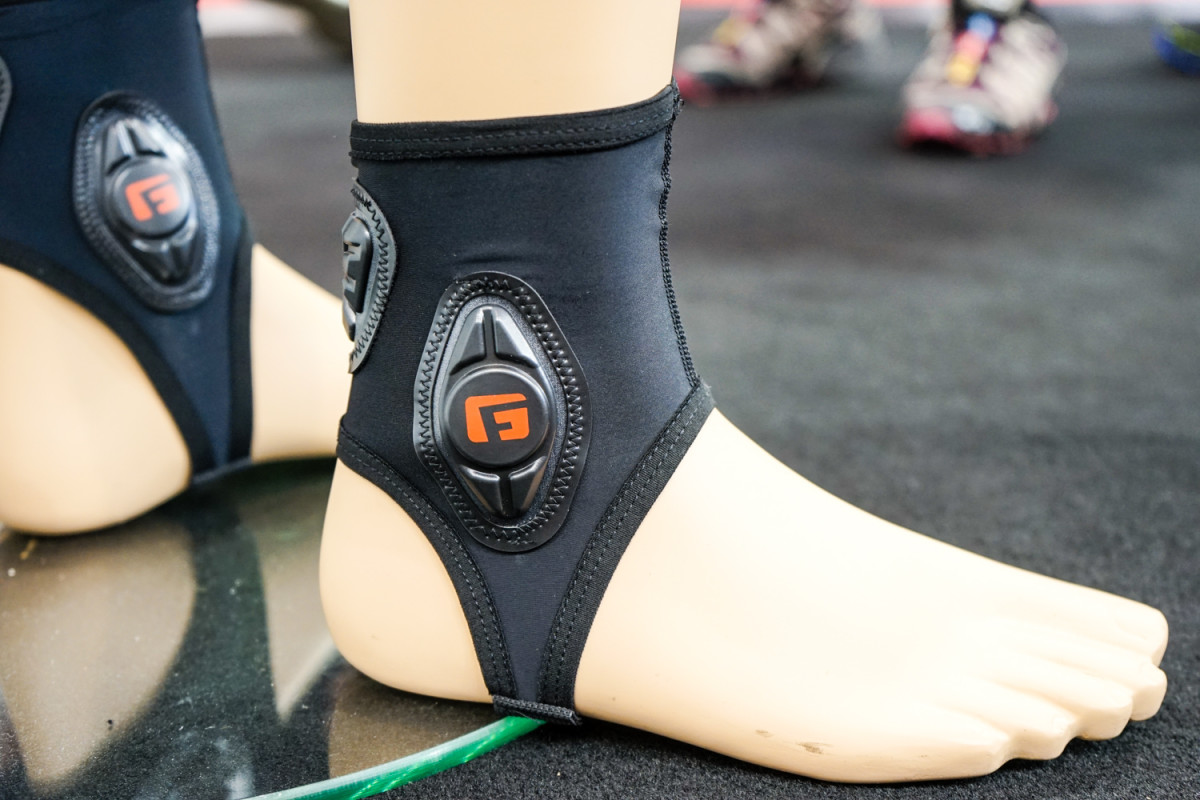 G-Form has added an ankle guard to its lineup of low-profile protection products. The guards provide protection for the sides of the ankles as well as either the front or rear–they can be worn either way. G-Form says they'll protect against pedal strikes, but they look a bit low for that purpose to us. They should offer good cushion for riders who frequently bruise their ankles against their cranks while riding aggressively, though. The guards are machine-washable and the sleeve uses UPF 50+ fabric. MSRP is $25.
More Eurobike Coverage:
New Pedals from Chromag, HT, DMR and Crankbrothers