Here it is: our final gear roundup from Eurobike 2016. We've got new bits from Cane Creek, a pump from Topeak that makes use of the upstroke, Canyon's novel 'Disconnect' drivetrain/suspension decoupler, Huck Norris and much more. But first, the return of 26:
WTB Ranger 26×2.8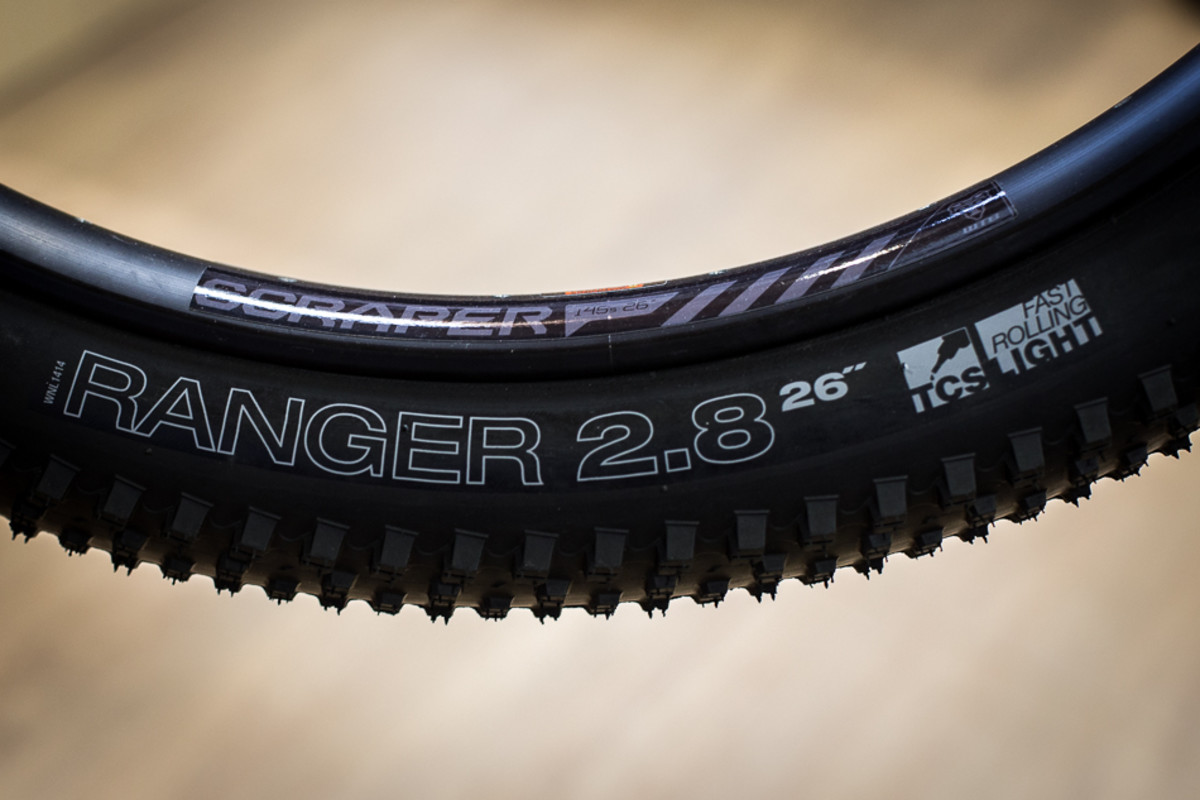 26-inch? That's right, folks. Not only is the whole plus-size thing bringing hardtails back from the dead, the all-but-extinct 26er seems to be experiencing a resurrection as well. The 559c hoop size, it seems, just might have been buried alive. As if it weren't already difficult enough to choose a bike with all the rim and tire width options in two diameters. Is it what the industry needs right now? Not in the slightest, but damned if we're not just a little stoked to see our old friend again.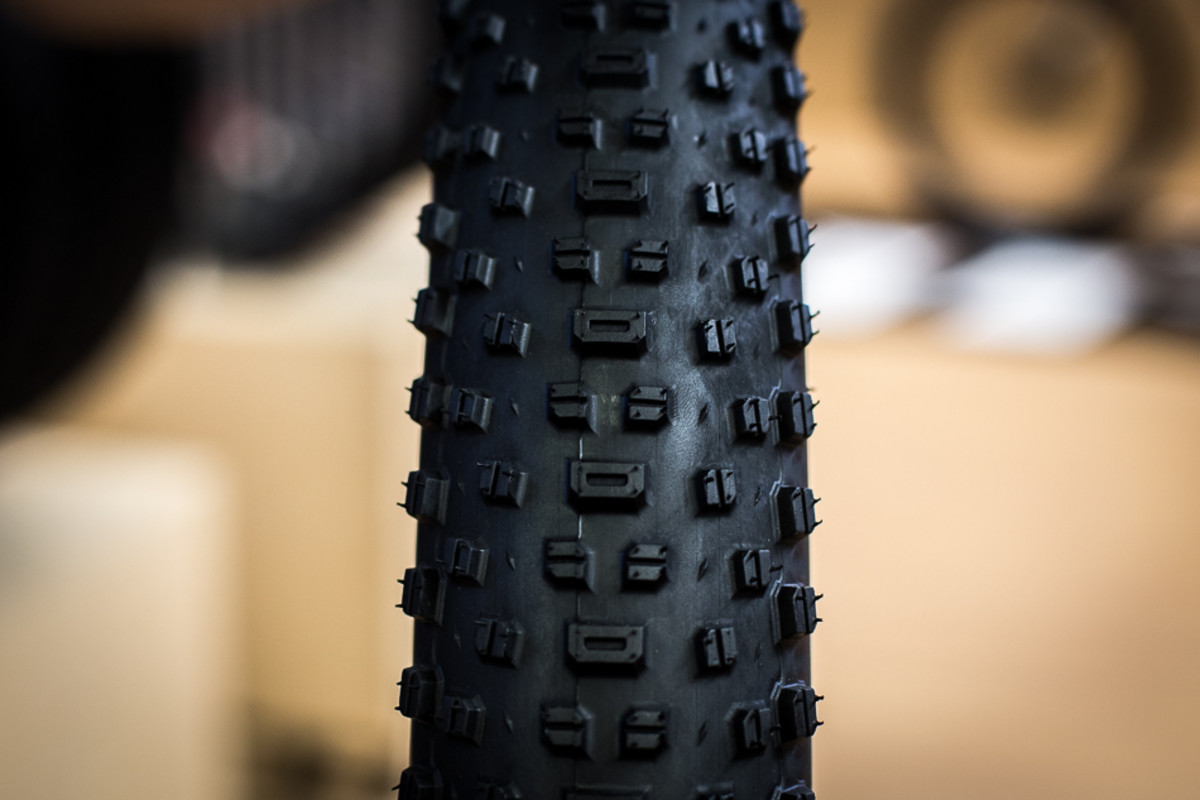 The low-profile tread on WTB's Ranger 26×2.8 is tightly-spaced in the center for fast rolling, with two rows of intermediate knobs and uniformly spaced side knobs. With a TCS Light carcass, the Ranger 2.8 weighs in at just 785 grams and will set you back 68 bucks apiece. wtb.com
Marin Pine Mountain 2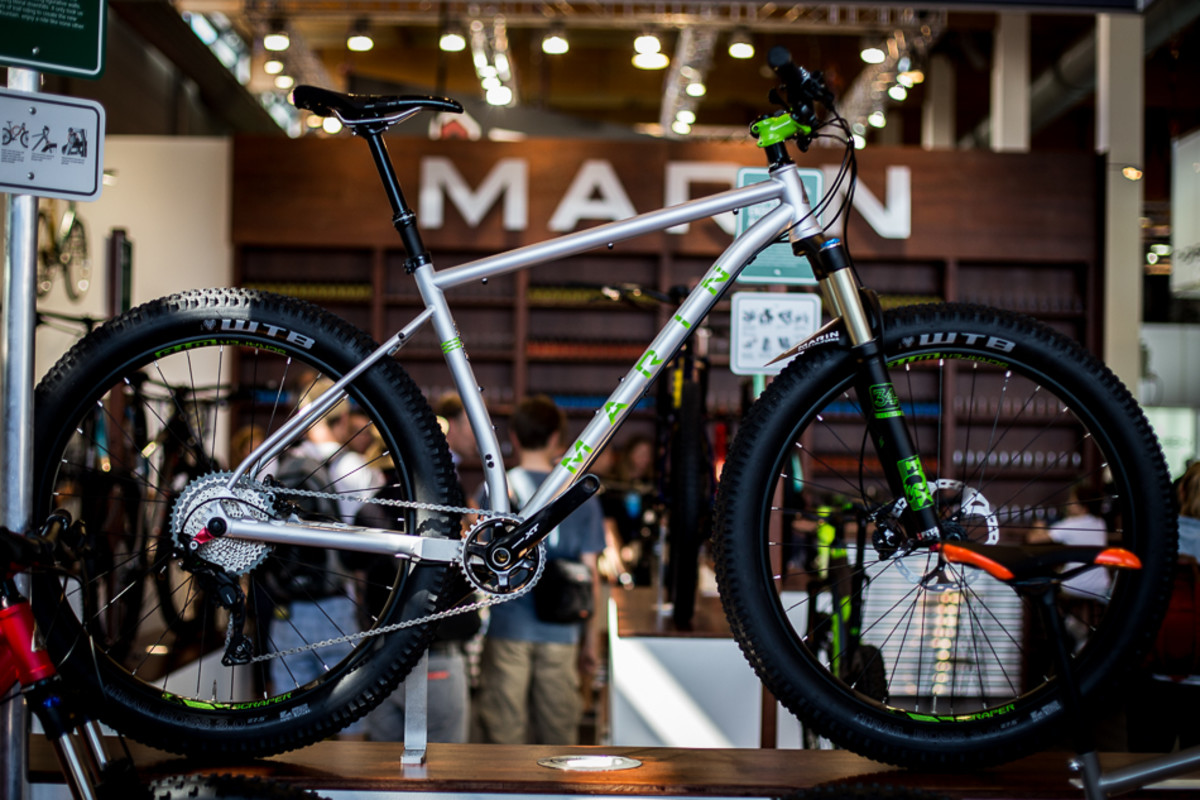 Speaking of hardtails, Marin's Pine Mountain 27.5+ hardtail proves that steel is still real. Made from Columbus Thron butted steel, the bike gives a nod to the past while diving into the future with 3.0-inch WTB rubber, a 120-millimeter-travel Fox 34 fork, Shimano XT single-ring drivetrain and KS Lev dropper–all for $3,000. marinbikes.com
Cane Creek OPT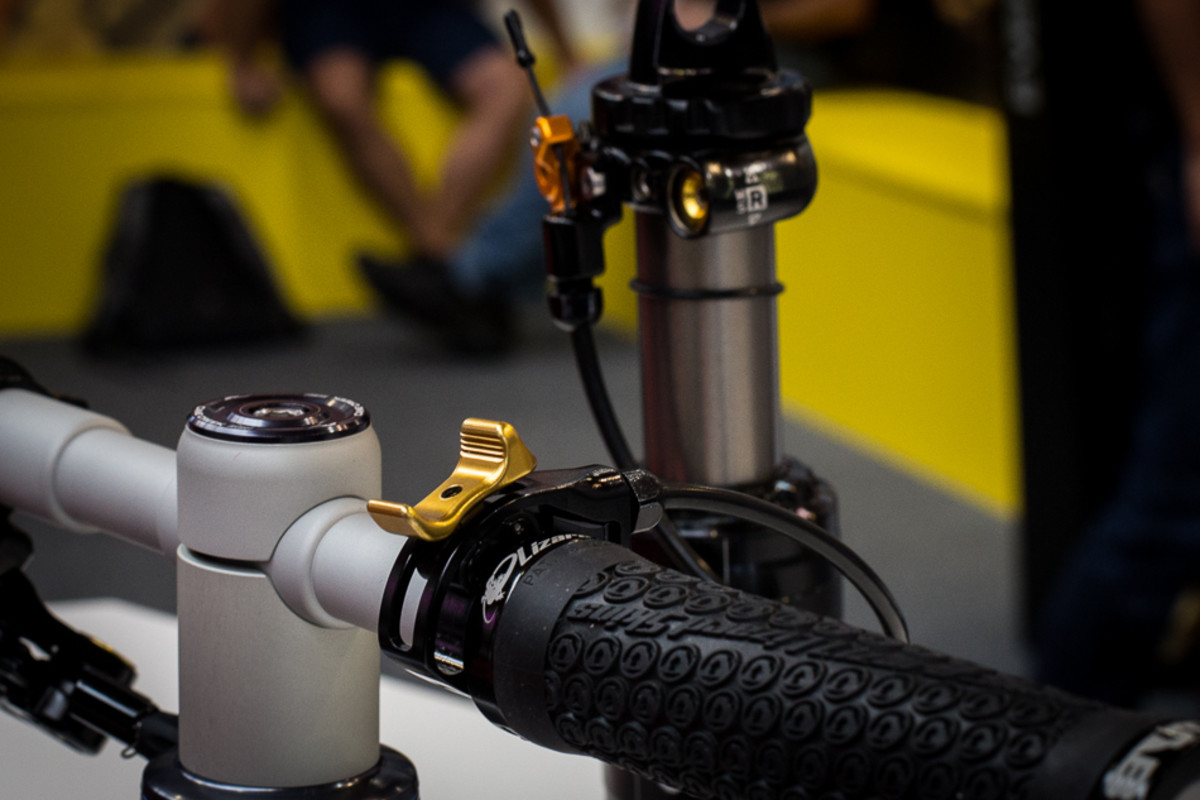 It's not exactly common knowledge, but the climb switch on Cane Creek shocks has variable adjustability–that is, throwing the lever part way affects low-speed compression and rebound incrementally. Those who know this find themselves constantly reaching down to make micro-adjustments to optimize the feel of the shock in all riding scenarios. That's why Cane Creek developed this slider-style remote for quick and easy on-the-fly micro tuning. One Cane Creek employee who has been testing it said that he finds himself using it almost as much as his dropper post. The OPT lever works on DB Inline and DB Coil IL shocks and costs 80 bucks. Conversion kits will be available in November.
Cane Creek Viscoset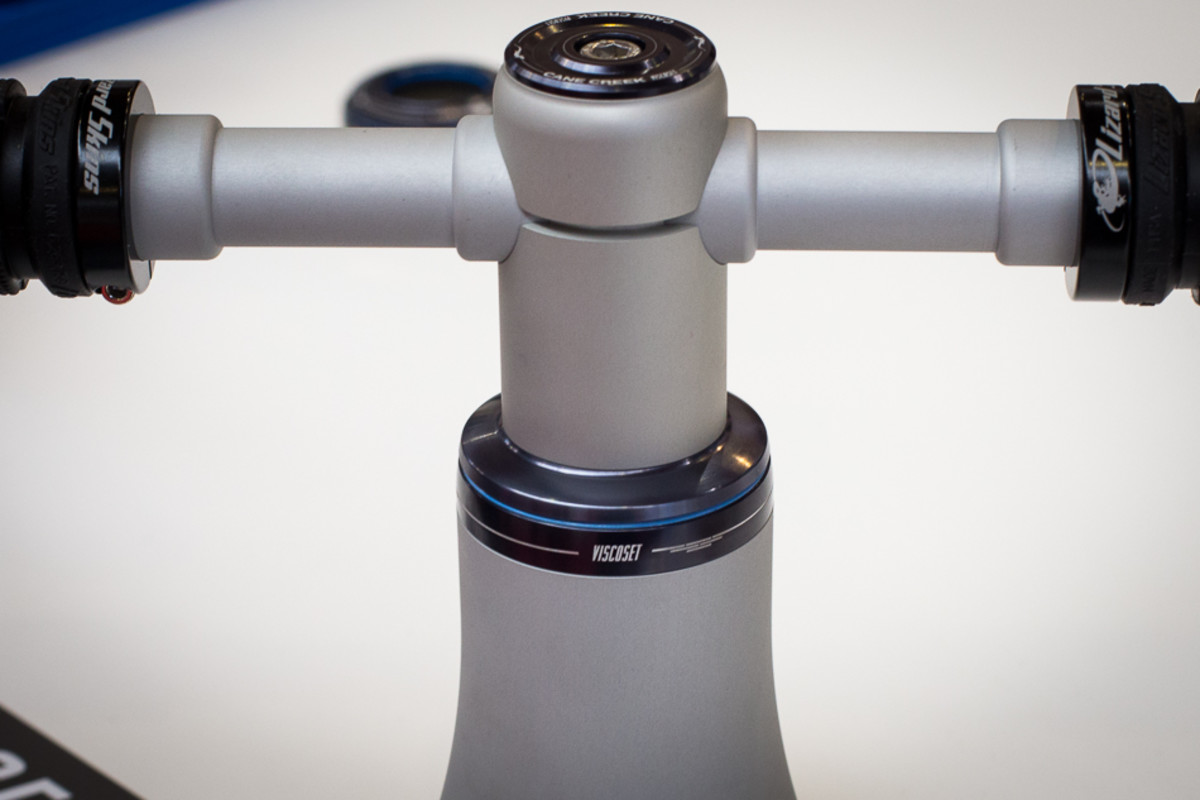 Though the Viscoset steering damper headset was actually developed for heavy commuter e-bikes that tend to suffer from the dreaded speed-wobble, it definitely makes us wonder if it could be useful for some mountain bike applications. Nonetheless, it caught our eye because it's the simplest steering damper we've ever seen–it looks like a normal headset.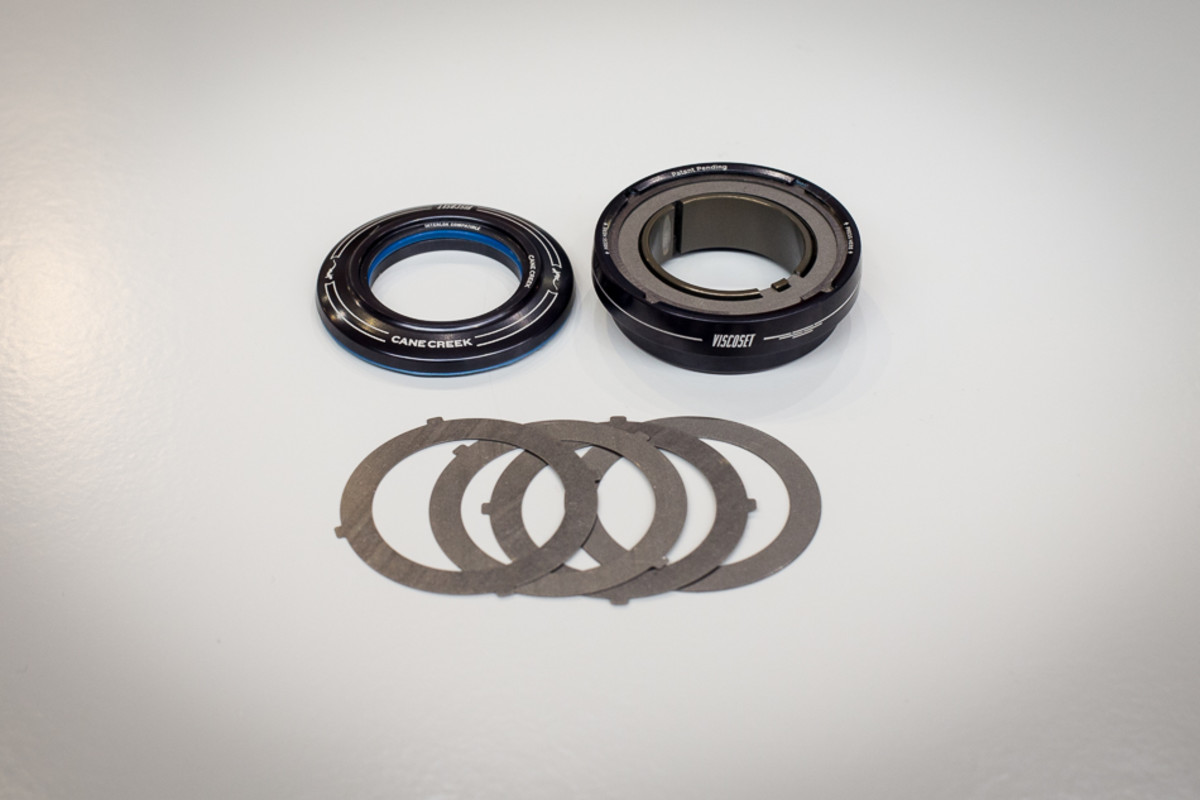 The desired effect is achieved by making a sort of lasagna out of specially designed steel plates and a fluorocarbon gel. The plates are able to rotate against each other a certain amount, which cancels out the oscillation that occurs in speed wobbles. The Viscoset is only available in EC34 and ZS44 sizes right now, but offerings could be expanded if it proves applicable to mountain bike use. The unit is priced at $55 and will be available December 1st. canecreek.com
Topeak Joe Blow Twin Turbo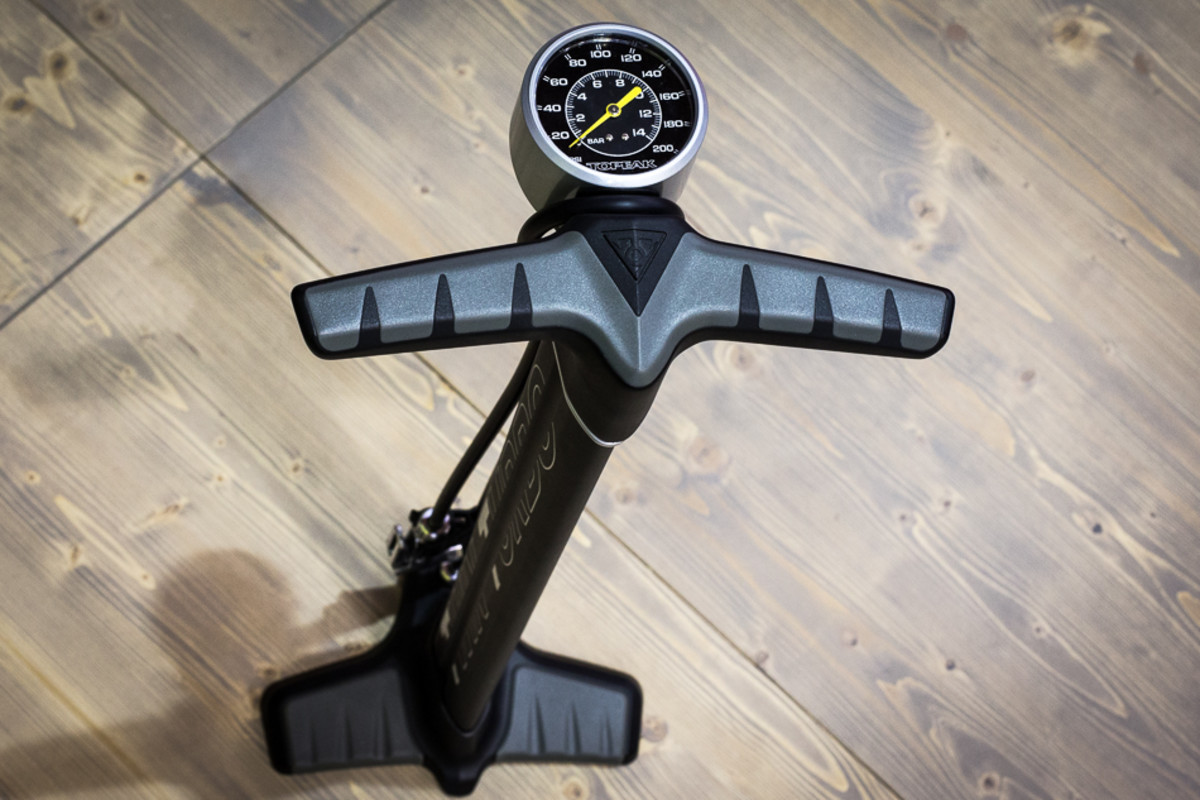 This pump uses two chambers to make better use of the normally wasted upstroke. As you pull up on the handle, the piston in one chamber builds pressure in the main downstroke chamber, boosting efficiency. Price is yet-to-be announced. topeak.com
Ortlieb Frame Pack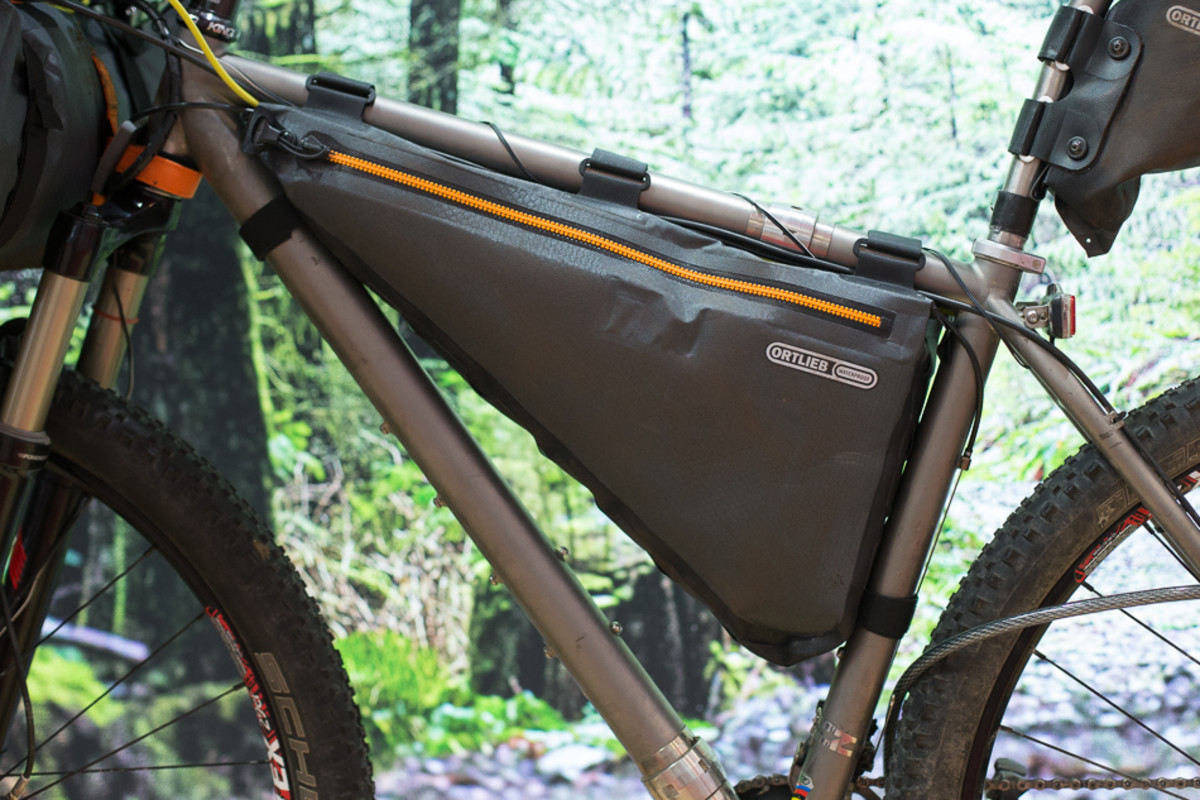 Ortlieb, the original master of waterproof panniers, has been busy designing equipment for bikepacking, and its newest product is a crucial element. The Frame Pack comes in four- and six-liter sizes, is constructed from waterproof, welded nylon and features a waterproof zipper, ensuring worry-free protection for your gear. The pack is secured to the frame via strong Velcro straps. The small size goes for $135, while the large is $150. ortlieb.com
Canyon Disconnect Project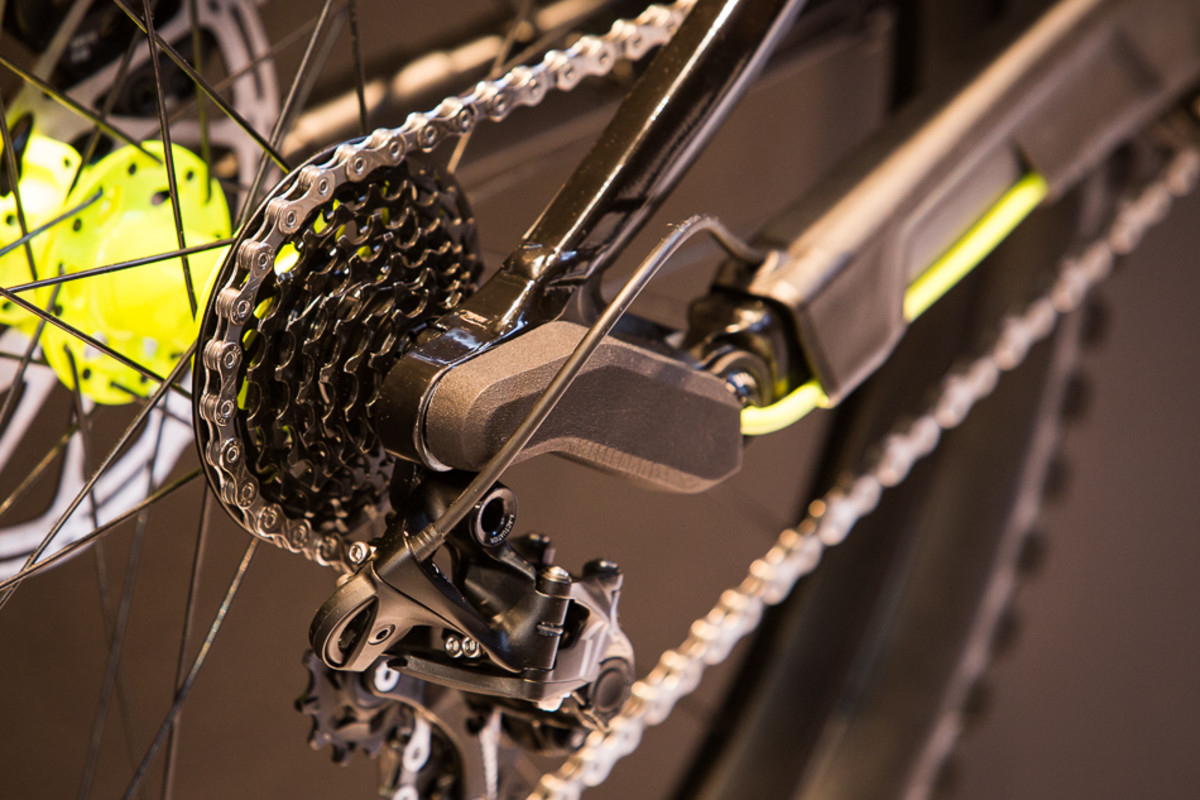 The German brand Canyon is always tinkering around with new ideas, and this downhill racing concept is nothing short of amazing, even if it never makes it to market. The goal was to separate suspension activity from chain forces. Even when coasting downhill with cranks stationary, the suspension movement causes chain growth, which tugs on the cranks, trying to spin them backwards. This causes the suspension to stiffen up, which in technical terrain isn't ideal. So Canyon engineered a system that, at the push of a button, disengages the freehub, allowing it to free-coast, and therefore removing the chain-tugging from the monkey-motion. A cable connected to a front shifter actuates three pawls that separate two DT star ratchets, decoupling the drivetrain from the suspension. Pretty clever stuff. We wonder if this could be used in a slopestyle application for fakie tricks as well.
BMC Concept E-MTB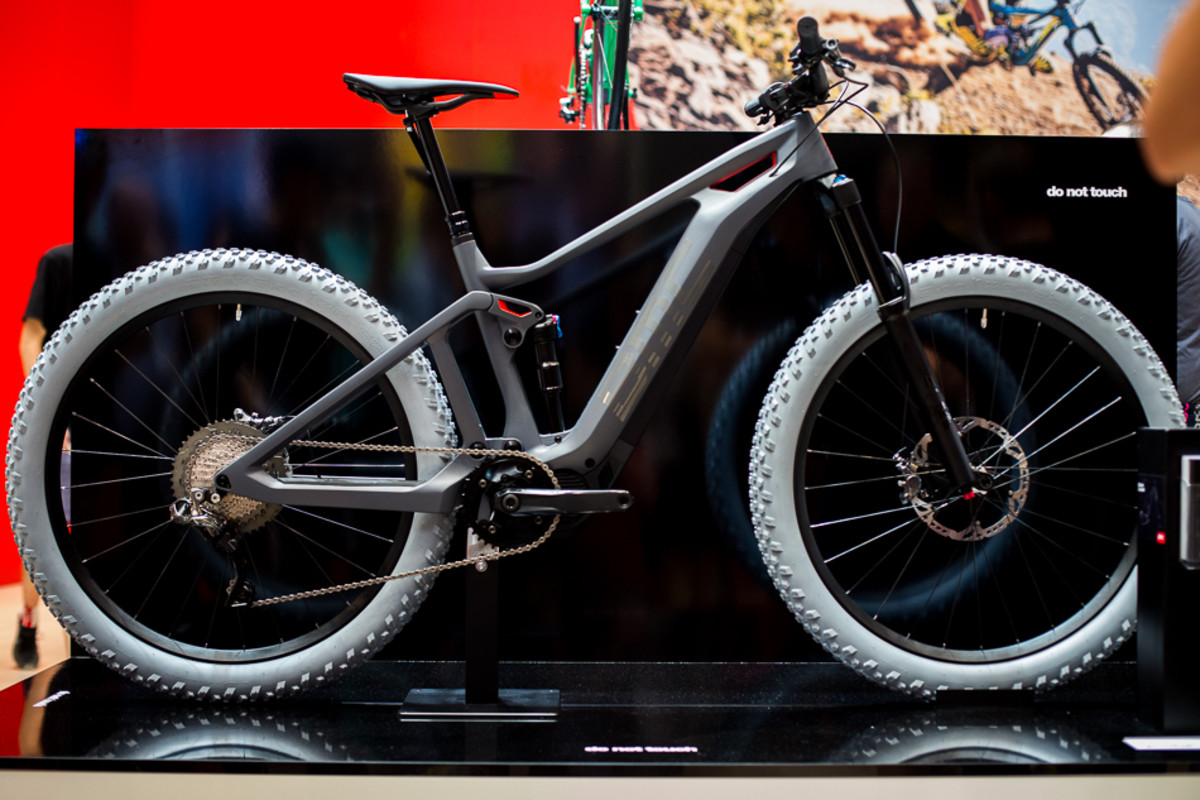 Whether or not you're a fan of e-mountain bikes, they're here. Perhaps a small part of the turn-off is the fact that most of them simply look like the opposite of fun. Eurobike was awash with e-bikes this year, and the vast majority of them are a hideous and clunky hotchpotch of motors and batteries, but this BMC concept bike, integrated with Shimano's new e-bike system, looks insane. bmc-switzerland.com
Giro Chronicle / Cartelle MIPS Helmet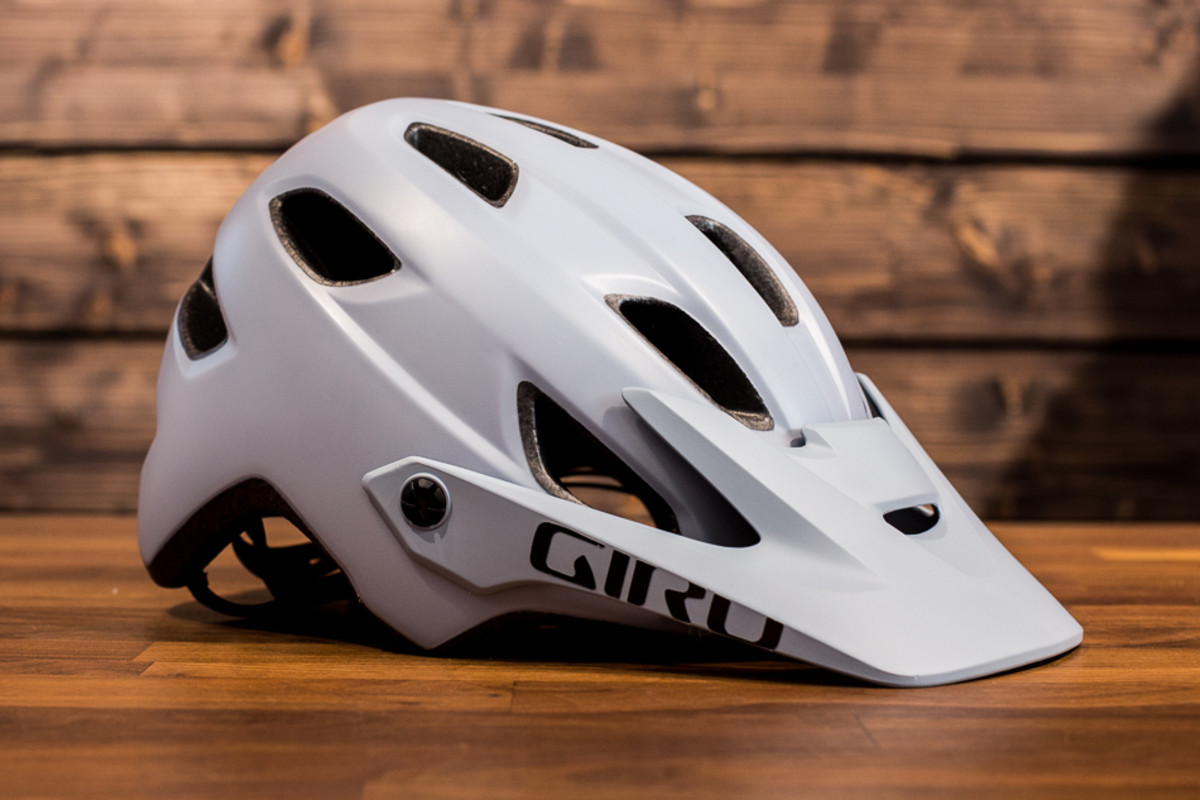 At just $100, this new helmet is a smokin' deal. With a MIPS liner, comfy, low-profile retention system, plenty of coverage, and a visor with a massive adjustment range, the men's Chronicle and women's Cartelle helmets are sure to make a splash. It also has a different fit and sits a bit lower on the head than Giro's Montaro helmet, so it's a nice option for heads that don't quite mesh with the shape of the Montaro. giro.com
Industry Nine Enduro 310 Carbon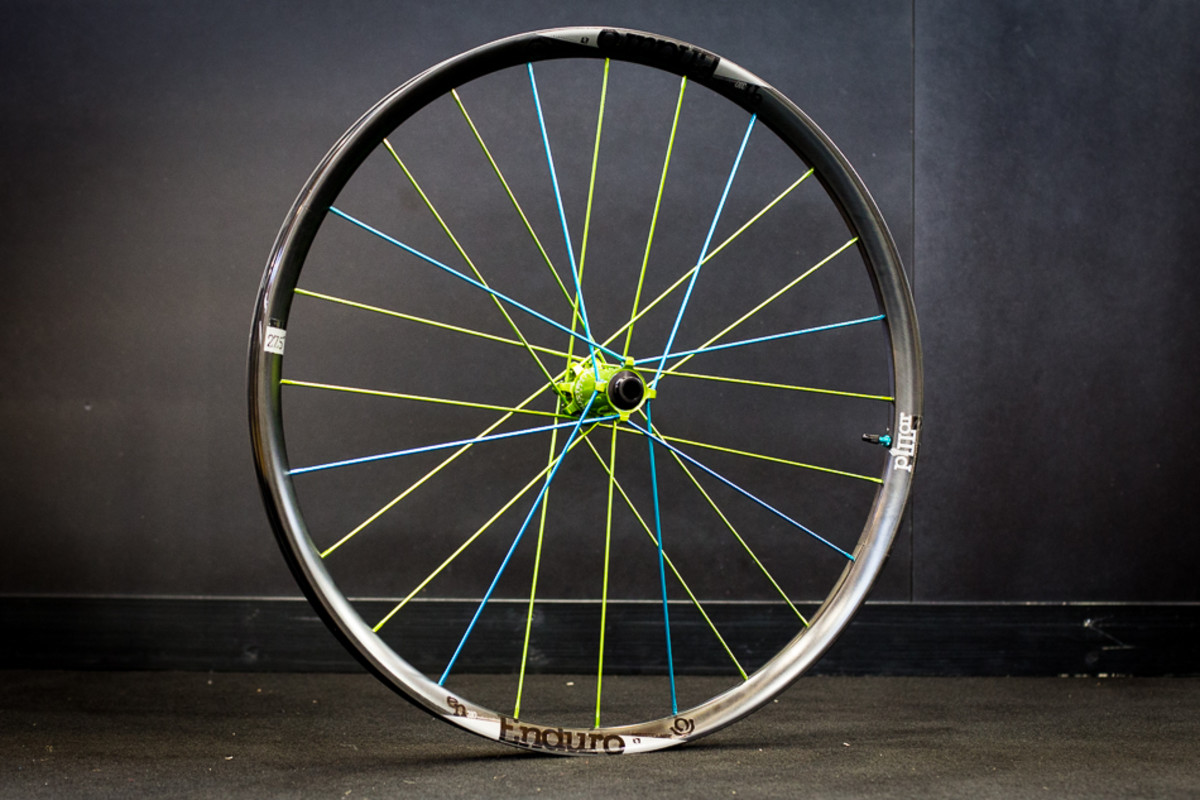 A 31-millimeter inner width makes the Enduro 310s Industry Nine's widest carbon rim yet. Available in 27.5 and 29-inch sizes, the 310s will come with your choice of a 32- or 24 hole-count. Industry Nine says that its employees and pro DH racer Neko Mulally have been liking the balance of lightweight, traction and strength from the more-compliant 24-hole rim, which is also slightly more flat resistant because of its compliance. These wheels are intended for tires between 2.3 and 2.6 inches wide. industrynine.net
7mesh Desperado Henley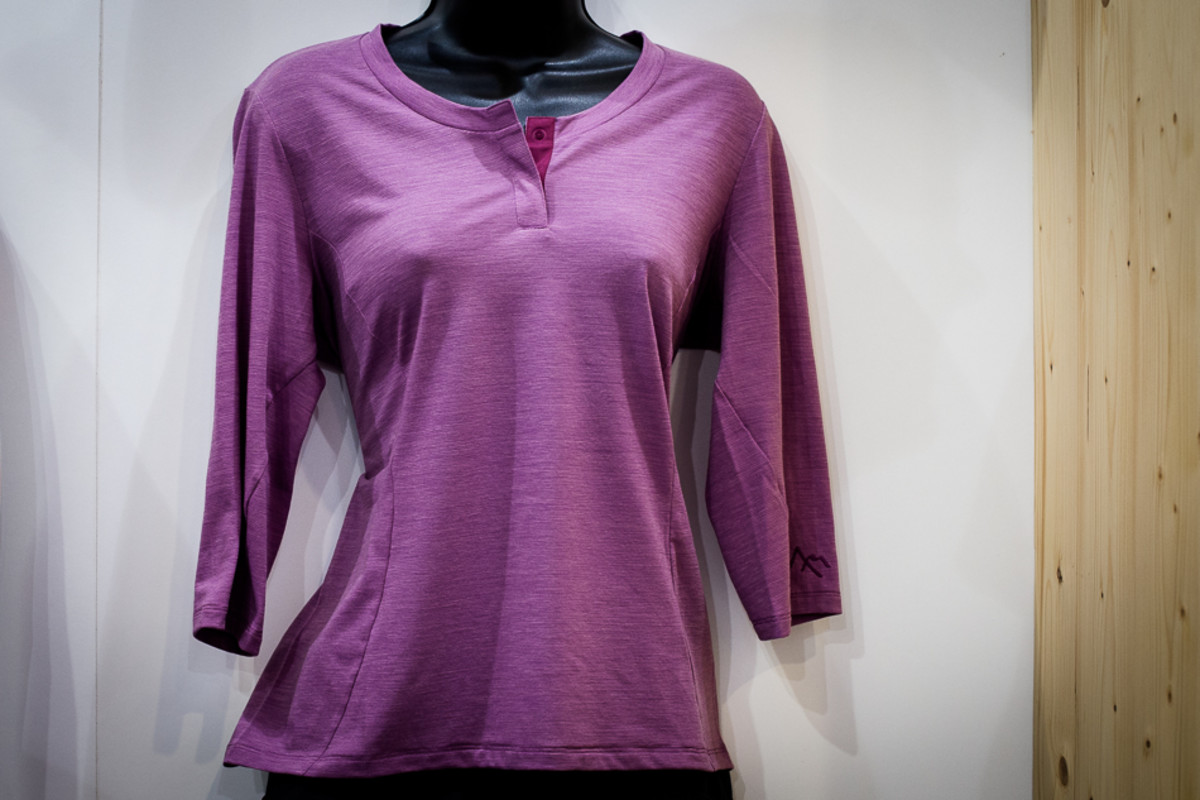 If you know anything about our apparel preferences, you'll know we love Merino wool with subdued colors and styling, which is why we were immediately drawn to the Desperado Henley. It's 47 percent Merino and 53 percent polyester, which should give it all the qualities we love about wool, with the stretch and durability of a poly garment. It'll be available beginning in February of 2017 in men's short-sleeve and women's three-quarter styles for $80 and $75, respectively. 7meshinc.com
Lezyne Digital Shock Drive and Digital Pressure Drive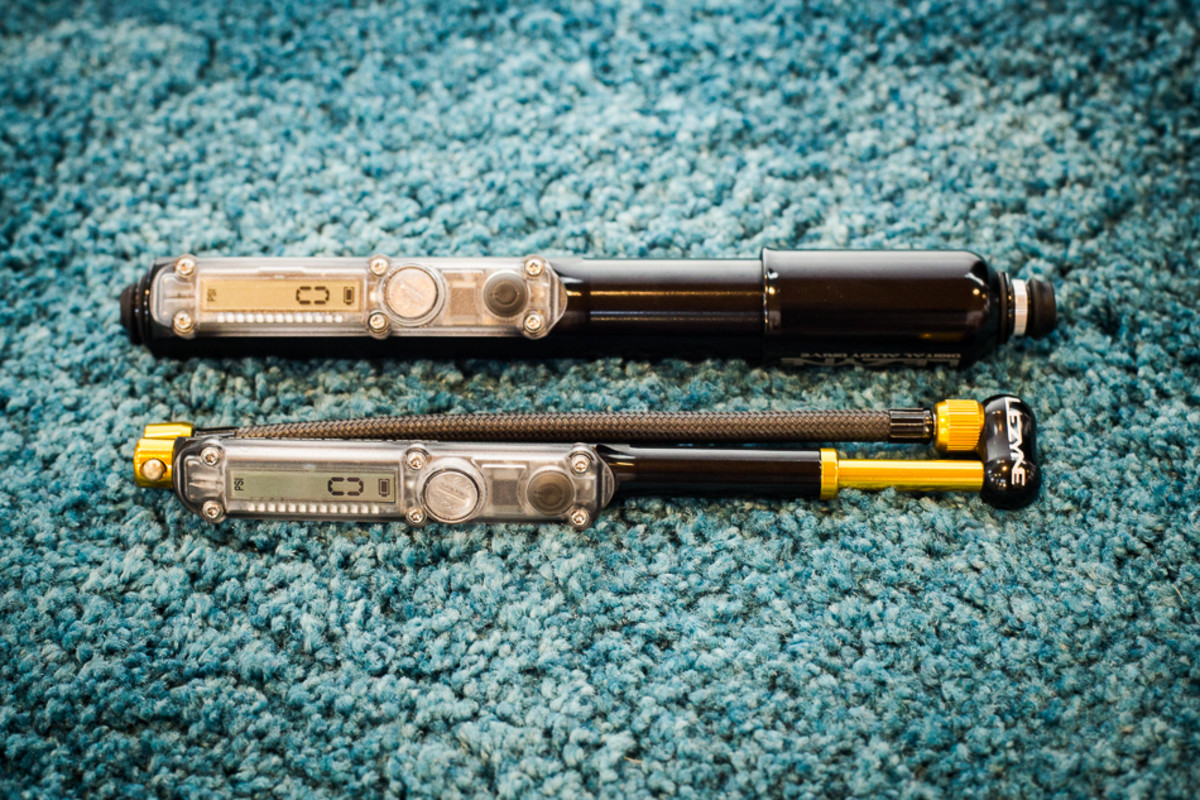 Small enough to fit in a bib pocket or hip pack, these pumps from Lezyne combine diminutive size with the accuracy of digital gauges. The digital gauges are tested to the 1 meter, 30-minute mark for waterproofing, and are operated by a single on/off button which also toggles between BAR and PSI readings. Lezyne says that the Digital Shock Drive will get your suspension up to 400 PSI, while the Digital Pressure Drive will put up to 120 PSI into a tire. Both are slated to be available in November for $75 each. lezyne.com
Lezyne GPS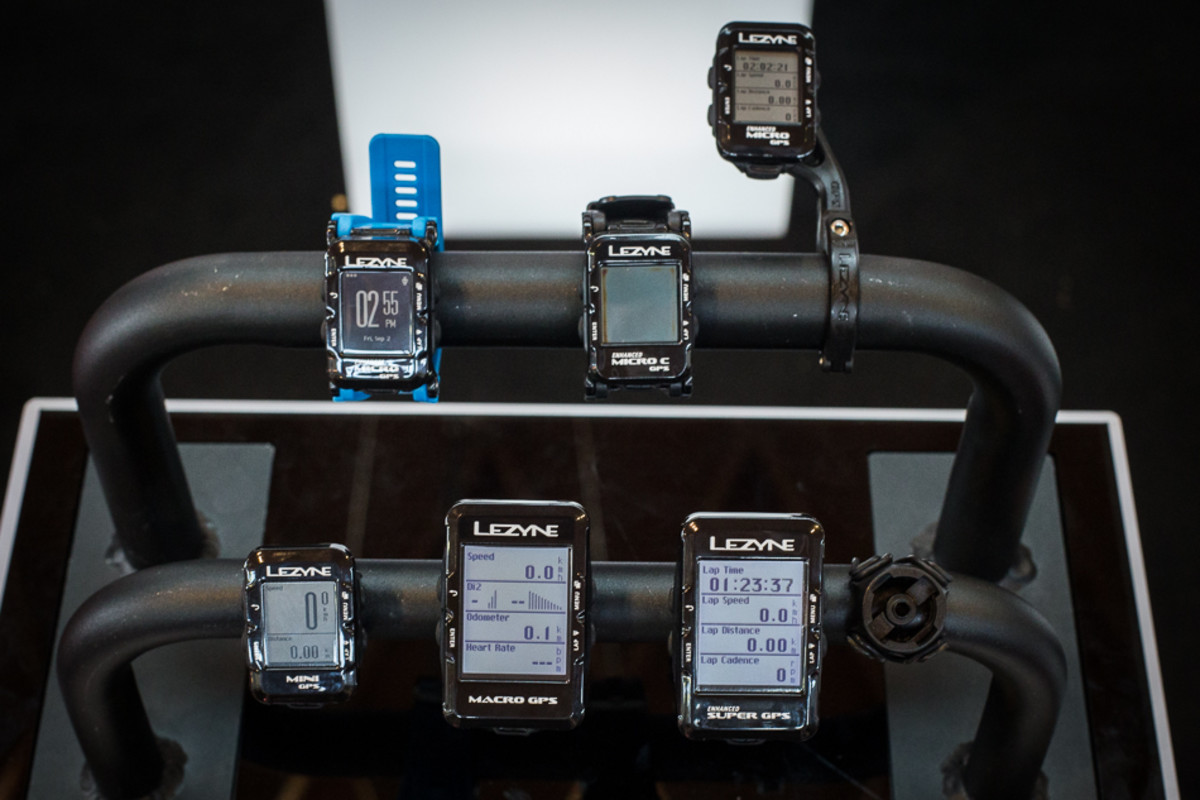 Lezyne has dropped the prices on its GPS units while adding functionality and watch options. All the units are now communication-enabled for pairing with phones, heart-rate monitors, power meters and more. They also feature turn-by-turn directions and breadcrumb mapping. These things have tons of features, so visit Lezyne's website if you're interested. Pricing starts at $100.
Huck Norris Tubeless Tire Protectors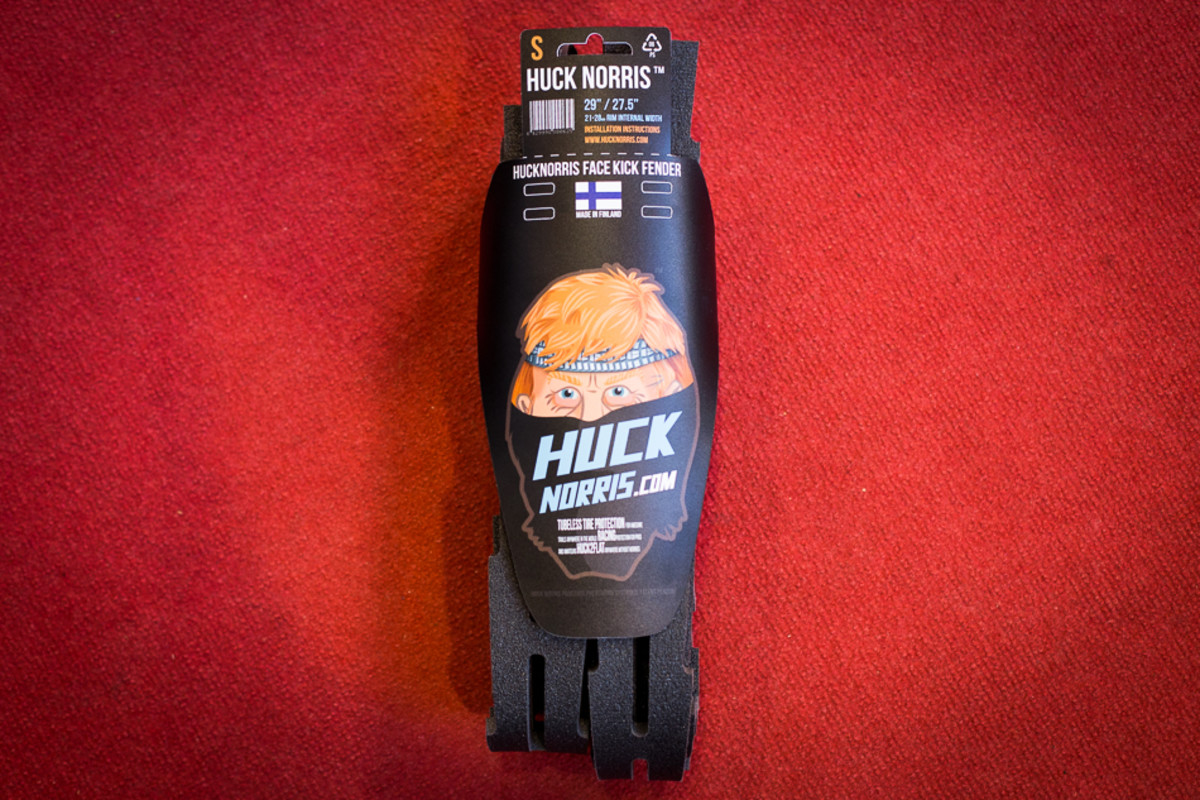 The tagline is that "With Huck Norris the rocks gets the punctures!" These foam strips are said to offer pinch-flat and rim protection for tubeless tires. The strips do not need to be glued or taped. They come in a circular strips, and simply sit between the tire and rim. They're designed for 27.5 and 29-inch rims between 21 and 28 millimeters wide, with plus-size and fat versions coming soon. The strips are made in Poland and the packaging doubles as a fork fender. 69€/pair / hucknorris.com
Alpinestars Vento Knee Protector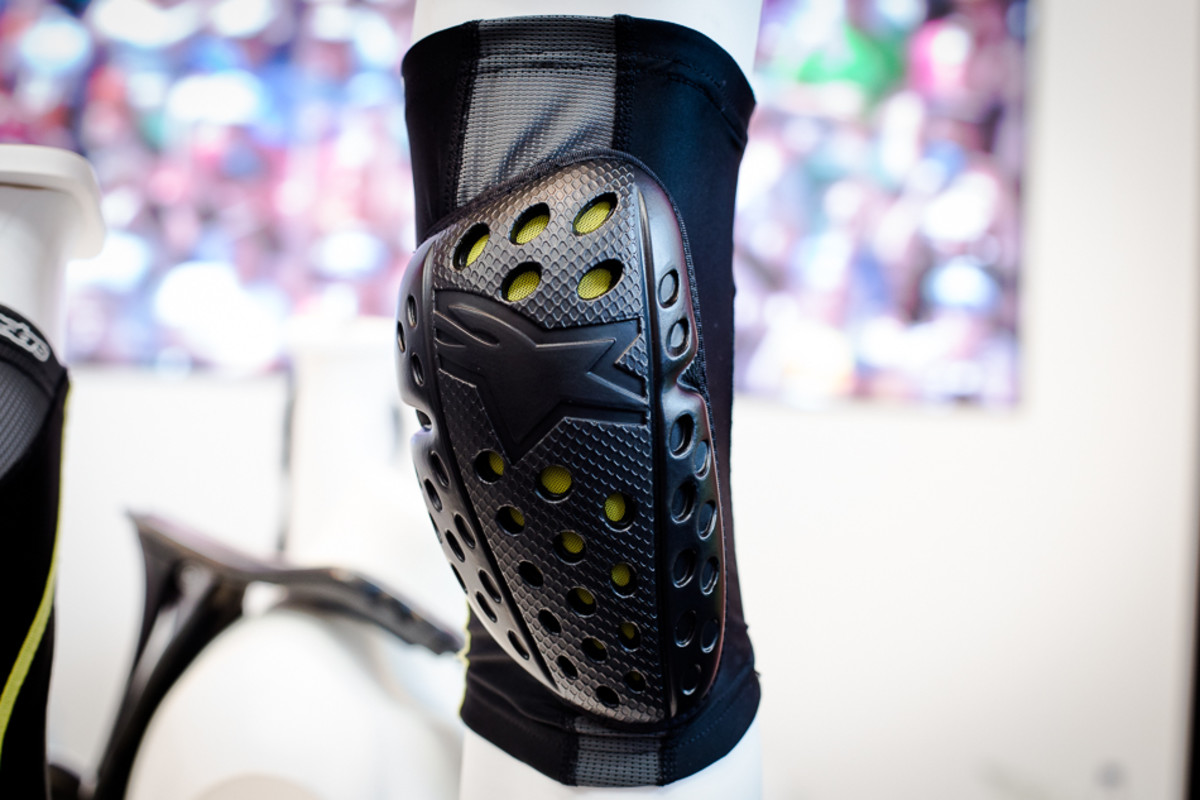 Alpinestars says its new Vento knee pad is a lightweight, breathable pad that ventilates extremely well. The protective material is a bonded two-layer PU foam that's been shaped for comfort in a range of riding positions. The sleeve is a stretch poly-fabric, and the pads are right/left specific. Silicone grippers on the inner cuff keep the protectors in place. $60 / alpinestars.com
More Eurobike coverage:
e*thirteen Expands Product Range