There's a metric shit-ton of new bikes on display at Eurobike. Here's the rundown on a handful of them:
Transition Patrol Carbon
It's been one year since Transition launched their new generation of bikes at last year's Eurobike show. The always-convival Bellingham, WA brand is back at the show this year, showing off a handsome carbon version of their Patrol all-mountain bike. The carbon Patrol shares a lot with its aluminum counterpart, including geometry, travel numbers and the Transition's 'Giddy-up' Horst link suspension.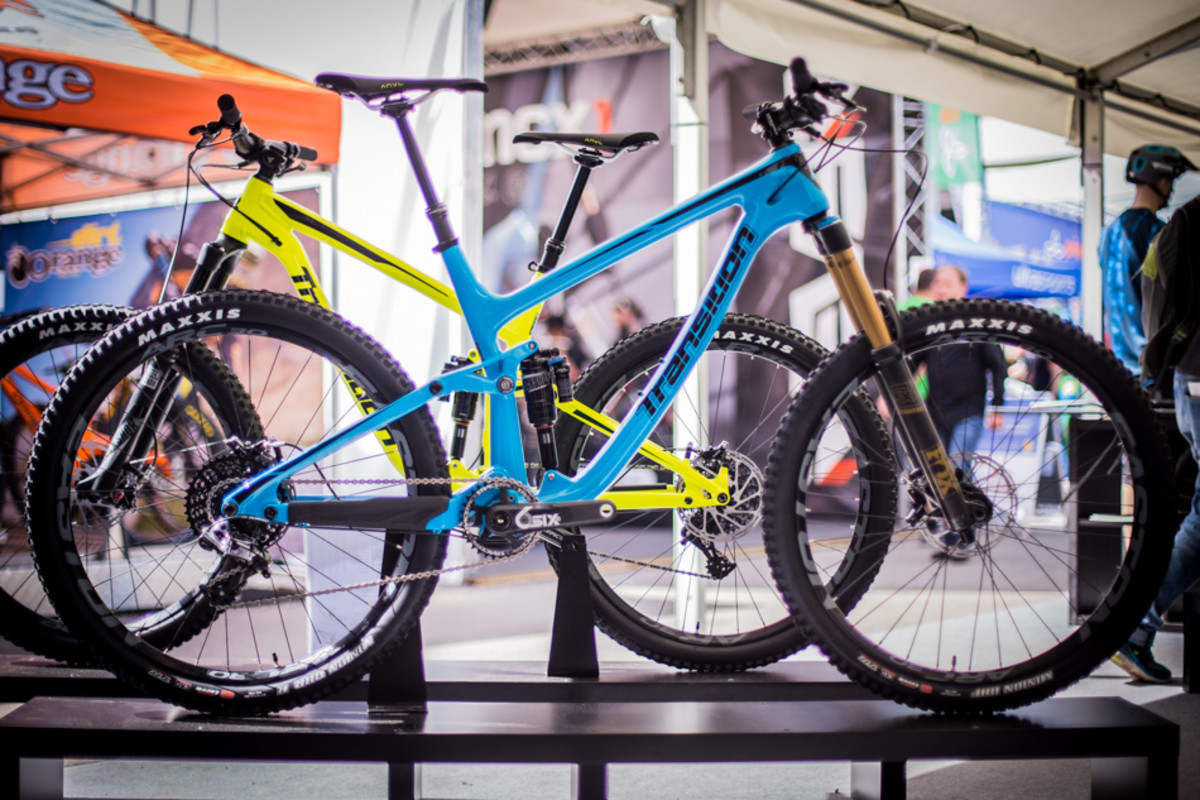 So what's different? The carbon version is single ring only and a hell of a lot cleaner looking. Going carbon allowed Transition to introduce internal cable routing using 'TITS' (tubes inside tubes) technology. It'll come in the blue and black colorway shown here as well as a flipped black version with blue highlights.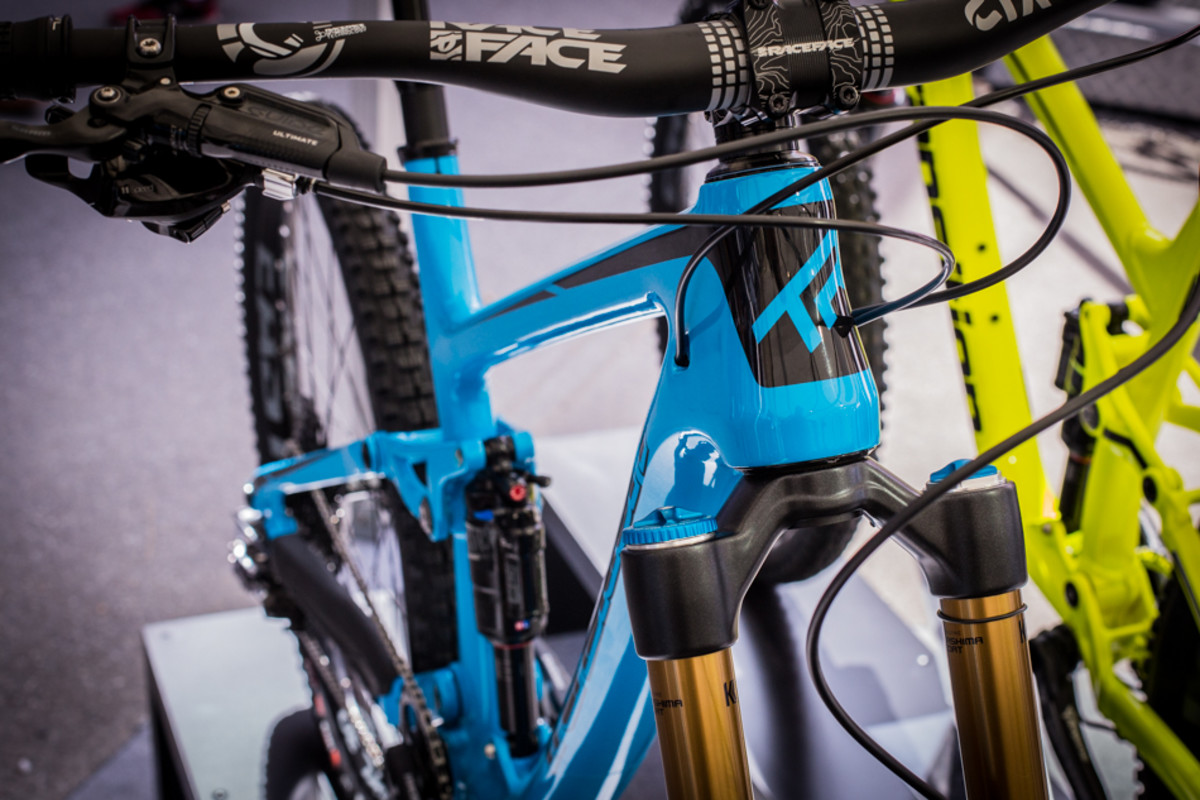 Knolly Warden Carbon
Knolly debuted its first-ever carbon bike in the form of the Warden. Like Transition's Patrol Carbon, the carbon Warden shares the same geometry and travel numbers as the original aluminum version. But you can do things with carbon that just aren't feasible with aluminum, such internal cable routing with an adaptable port system that can manage just about any kind of drivetrain imaginable, including Di2. We're psyched to see that it's running a threaded bottom bracket.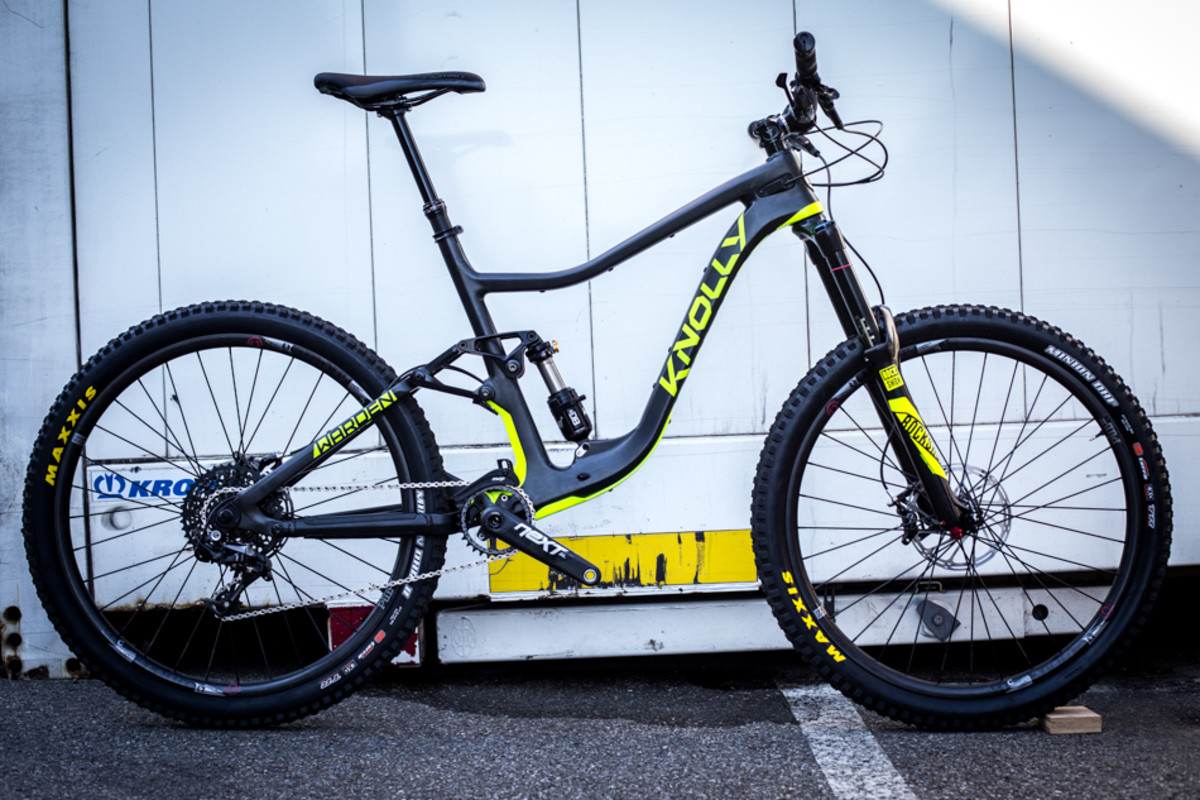 Underneath the replaceable downtube protector is a door that gives access for easier cable routing and storage space for a Di2 battery. The chainstays are alloy and the 142×12 rear end can accommodate 2.5-inch tires.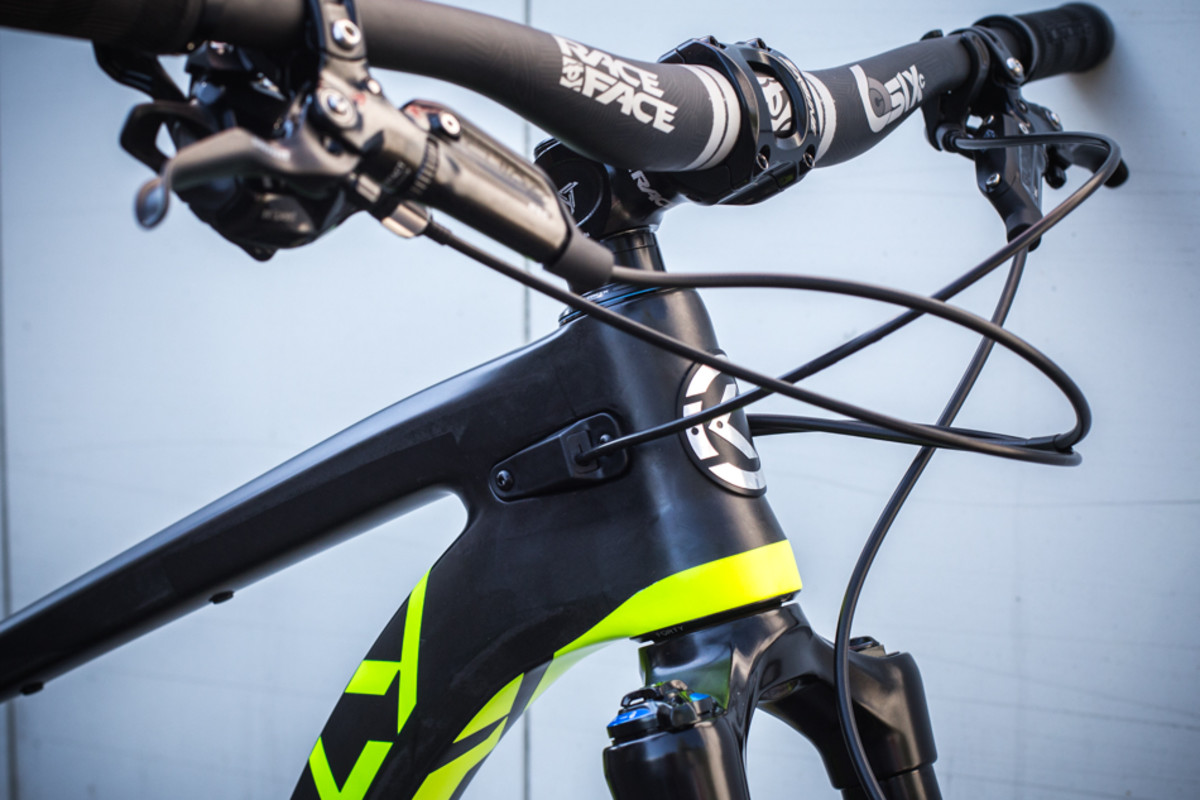 The frame is made in Taiwan using full mandril construction as opposed to bladders, which allows for a more consistent product with better compaction and a cleaner frame internally. Carbon Wardens will ship in the first quarter of 2016 as framesets for $3395 with a Cane Creek DB Inline shock and as completes with builds starting at $5395.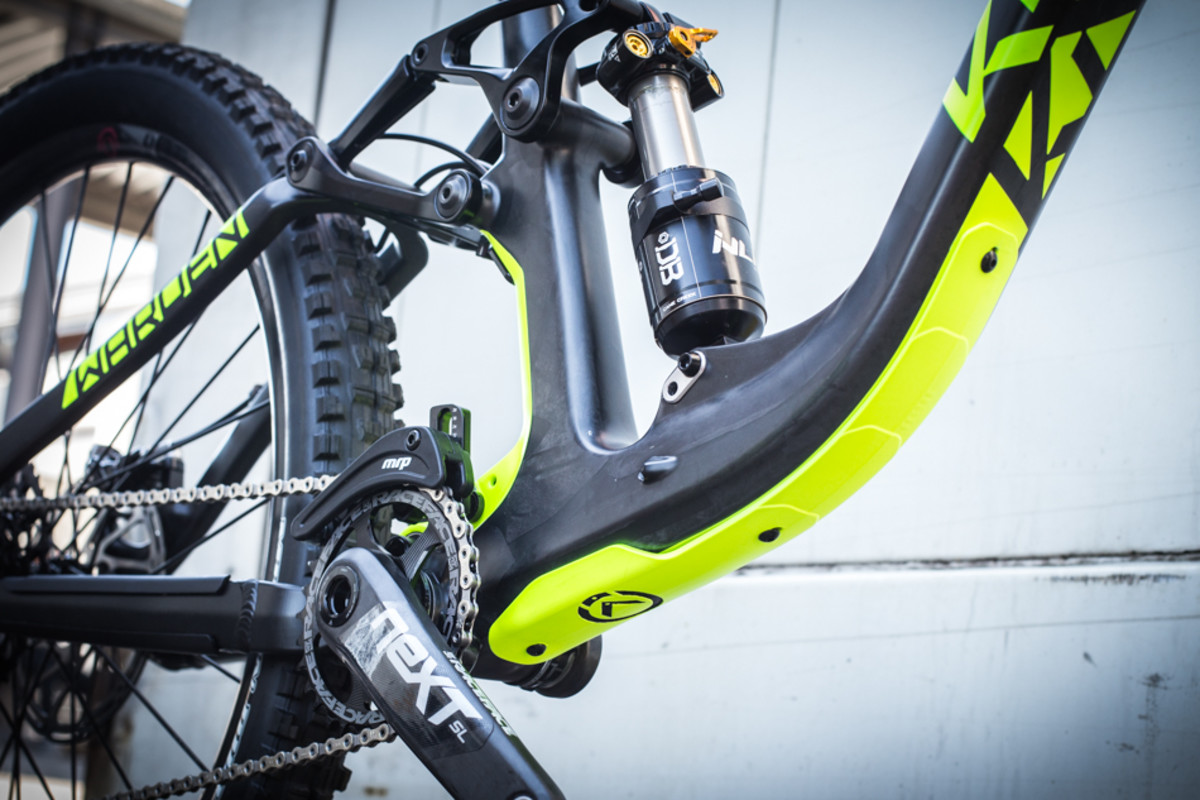 Cannondale Fat CAAD
Cannondale admits being off the back with fatbikes. But, as the saying goes, if you're going to be late to the party, you better roll in on 5-inch-wide tires. Cannondale believes that with the addition of plus-size bikes, fatbikes might as well be truly fat, so the Fat CAAD is capable of fitting up to a 5″ tire. You'll be excited to hear that Cannondale has brought another BB width into the world, which is called BB30 XL and involves a 120-millimeter shell. Cannondale combined the BB30 XL with an outwardly splayed chainring to achieve what they claim to be the narrowest Q-Factor of any fatbike.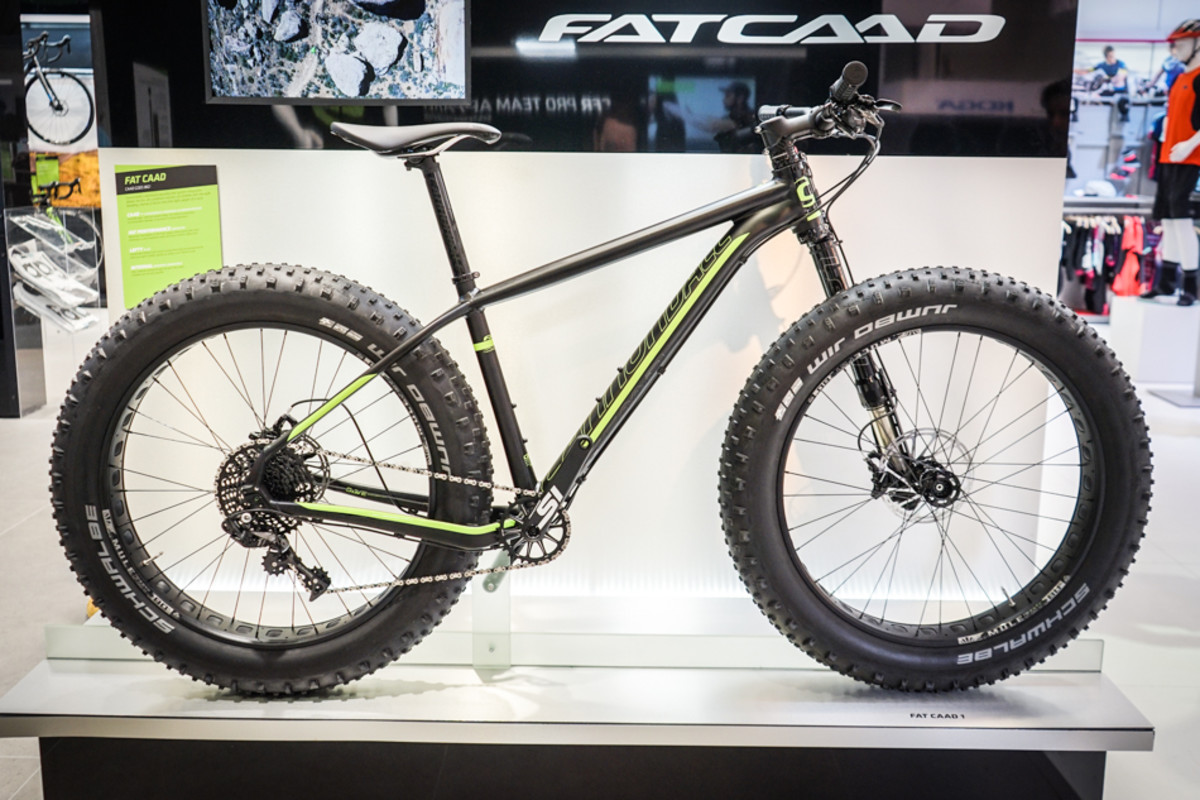 Formerly of RockShox, Cannondale's new suspension guru Jeremiah Boobar engineered new dampers for all the Lefty forks, including the one on the bike, which is based off the SuperMax platform, to be stiffer at the top of its travel to allow the big tires to take care of small-bump absorbtion.
Cannondale Bad Habit
We introduced you to the Habit, now meet its bigger, badder brother, the Bad Habit. The 27.5+ full-suspension beast sports 120 millimeters of travel on an alloy frame that rolls on 3-inch WTB Bridger tires and ultra-wide Scraper wheels.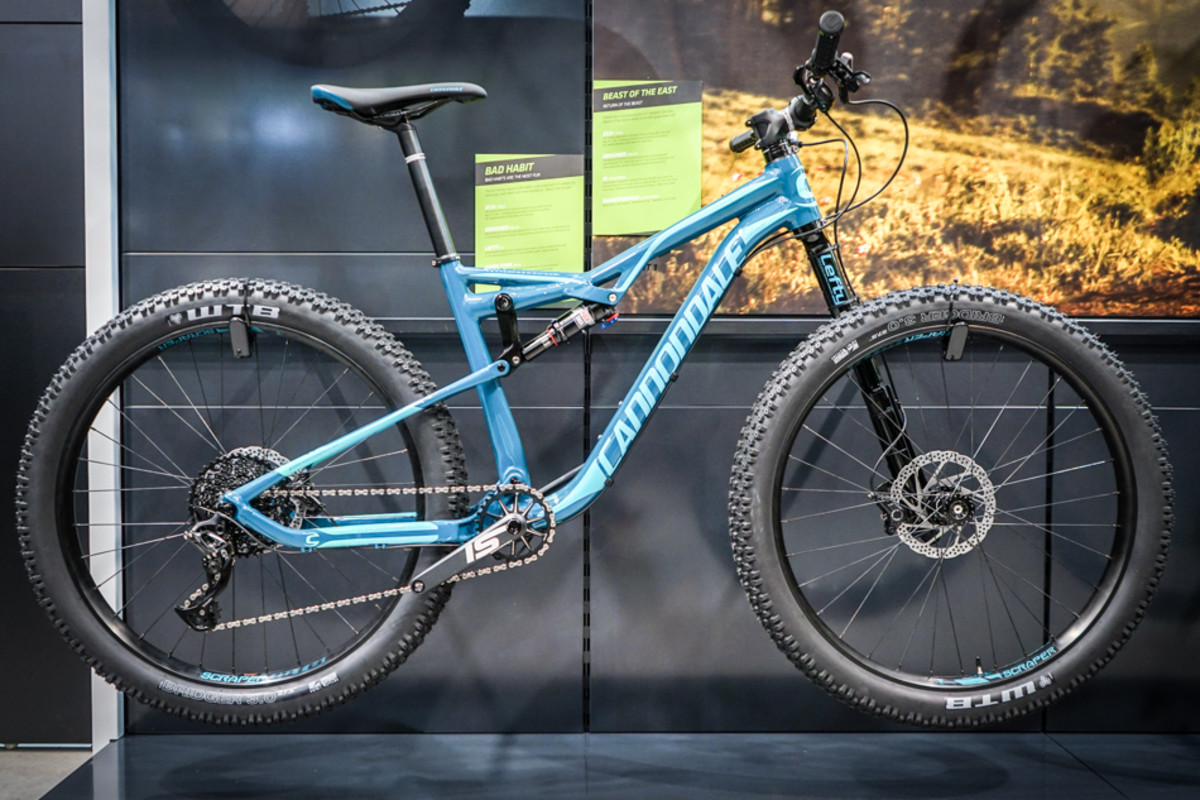 Liv Intrigue SX
Hey ladies! Liv Cycling made some upgrades to its Intrigue 5.5-inch trail bike. The new SX version has a SRAM X1 single ring drivetrain, 160-millimeter RockShox Pike RCT3 fork and Monarch Plus Debonair RC3 Shock; Guide RS brakes, a modern wide bar/short stem combo and a zero-offset dropper post. Look for it later this year in shops for somewhere around $4500.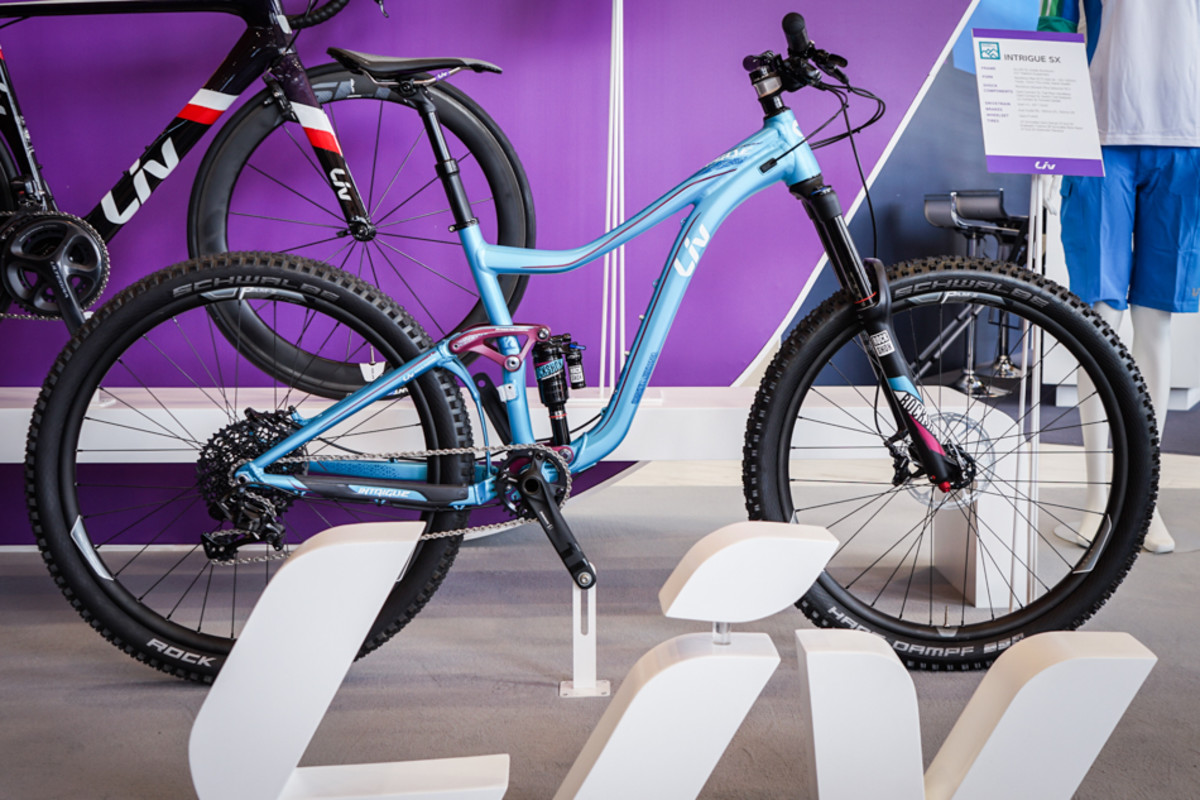 Related:
Intense Announces M16 Carbon Downhill Bike – Eurobike 2015