Had I known this would become my dream build, I would have ordered a Project One bike. Had I planned this better, there would've been no better venue to showcase the awesomeness of Trek's custom paint and parts program. But that didn't happen because this bike was never intended to be what it became. I needed a 120-millimeter 29er to test RockShox's audacious new RS-1 fork and figured the Fuel EX-a bike I'd recently become fond of-would be a great choice.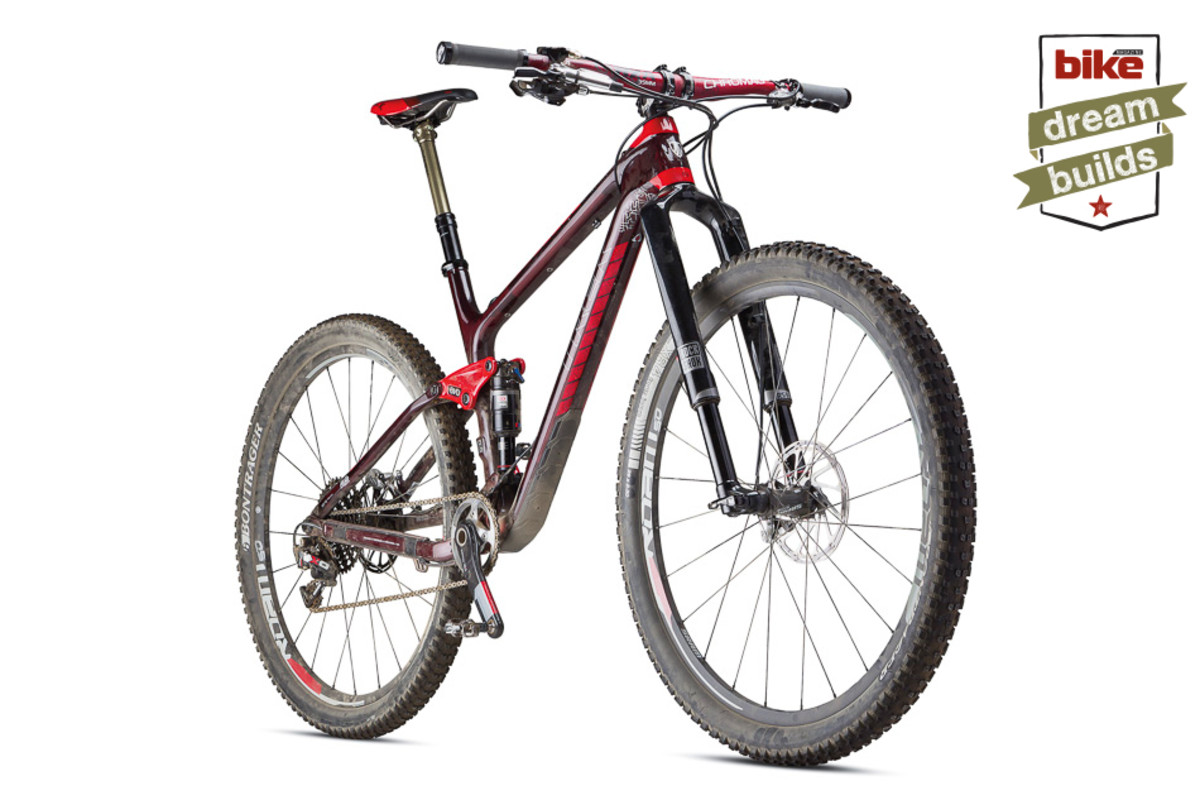 Then I got carried away. I didn't need to take off the perfectly capable stock Shimano XT drivetrain. I didn't have to scrap the excellent Bontrager cockpit either. I could've thrown on the fork and front wheel (because the RS-1 is inverted, it requires a specific hub) and been on trail in a half hour. But that didn't happen. Like I said, I got carried away.
It's the fork's fault, really. It was staring at me, all angry-looking, as if I'd insulted it by putting it on an otherwise stock bike. And mismatched wheels? Not going to happen in my OCD lifetime. I threw on the SRAM Roam 50 rear wheel to match things up, but that wasn't enough.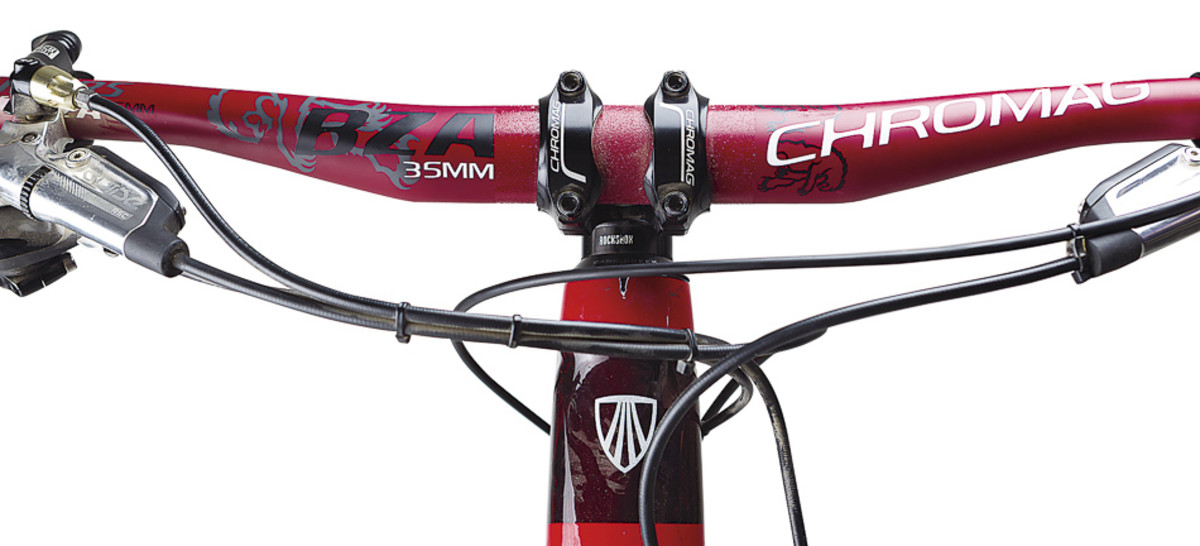 The drivetrain would have to go. I love Shimano but prefer SRAM 1×11. It's quiet, simple, provides snappy shifts, and has enough gear range for me. Plus, I like knowing that at the bottom of a descent I can get on the gas without looking down to make sure the chain is where I left it.
Normally, I'd never take a set of Shimano brakes off. Why trade the reliability of Shimano for the relative risk of literally anyone else's brake? Modulation. The SRAM Guide RSC stoppers have more power than XT, and they're much more controllable, which definitely improves my speed and traction. If SRAM can avoid the quality-control issues it's become known for, the Guides could represent a changing of the guard.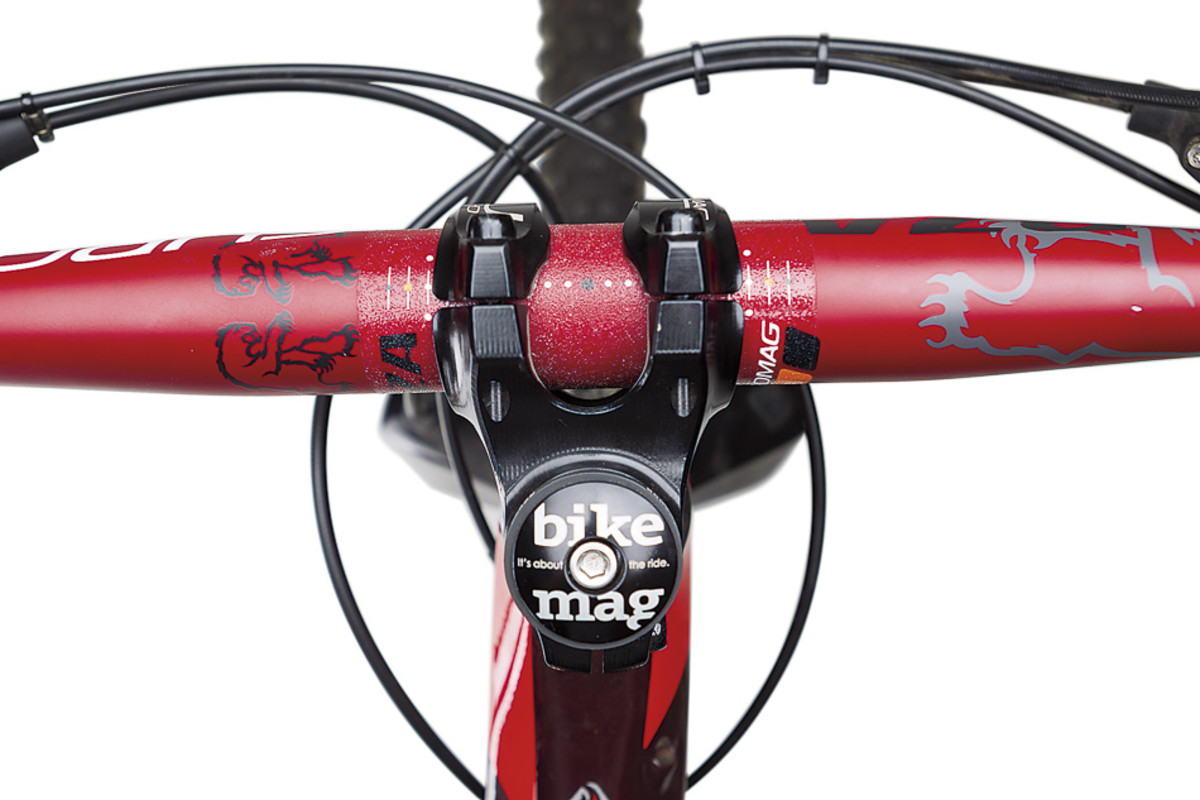 Right before putting my go-to Thomson titanium riser bar on, I found a red Chromag BZA 35 bar sitting there, just waiting for its soul mate. Found! At 780 millimeters, they were a bit wide for my taste, so I chopped 10-mil off. The matching stem is a must-have. A new internally routed Thomson dropper had just landed on my desk, so I figured why stop here-throw that sucker on. I love the Thomson. It's silky-smooth, reliable and dead sexy.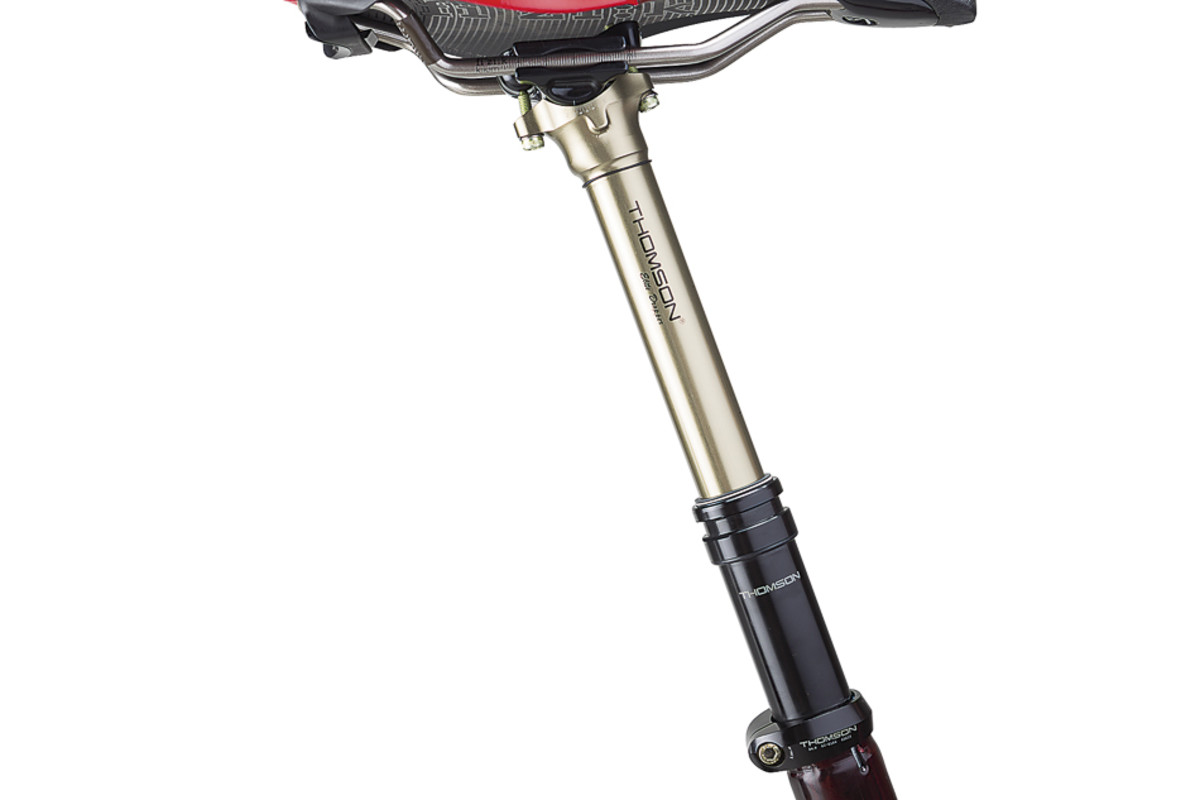 For the shock, I decided to go with a RockShox Monarch Debonair. The Debonair high-volume air can transforms the ride. You'd expect the larger-volume shock to bob around, but amazingly, it's far more stable than the standard can. I opted to leave the shock open when climbing, something I wouldn't do with a standard Monarch. It also makes the shock feel deeper and suppler. Very impressive. Honestly though, after having ridden Trek's proprietary Re:aktiv shock, I'd probably opt for that instead. The Re:aktiv was specifically designed to work on Trek bikes, so it may have an unfair advantage. Still, the Monarch is a solid shock.
The idea of an inverted fork isn't revolutionary by any means, but the execution of the RS-1 is pretty damn good. The 120-mil fork is like a mini, lightweight Pike in a carbon-chassis race package. I've hurtled myself down rock gardens with reckless abandon with this wickedly radical fork. A supple top-end and mid-stroke support makes this fork excel.
In choosing a new bike, there are two camps: Those who help their strength and those who help their weakness. I choose the latter, and can use all the help I can get on the climbs-my 25-pound Fuel EX does just that. For me, going up is really just getting me to the down part-and allowing me to eat whatever I want. Fortunately, my whippy 120 29er absolutely destroys descents as well. I couldn't be happier with my accidental dream bike.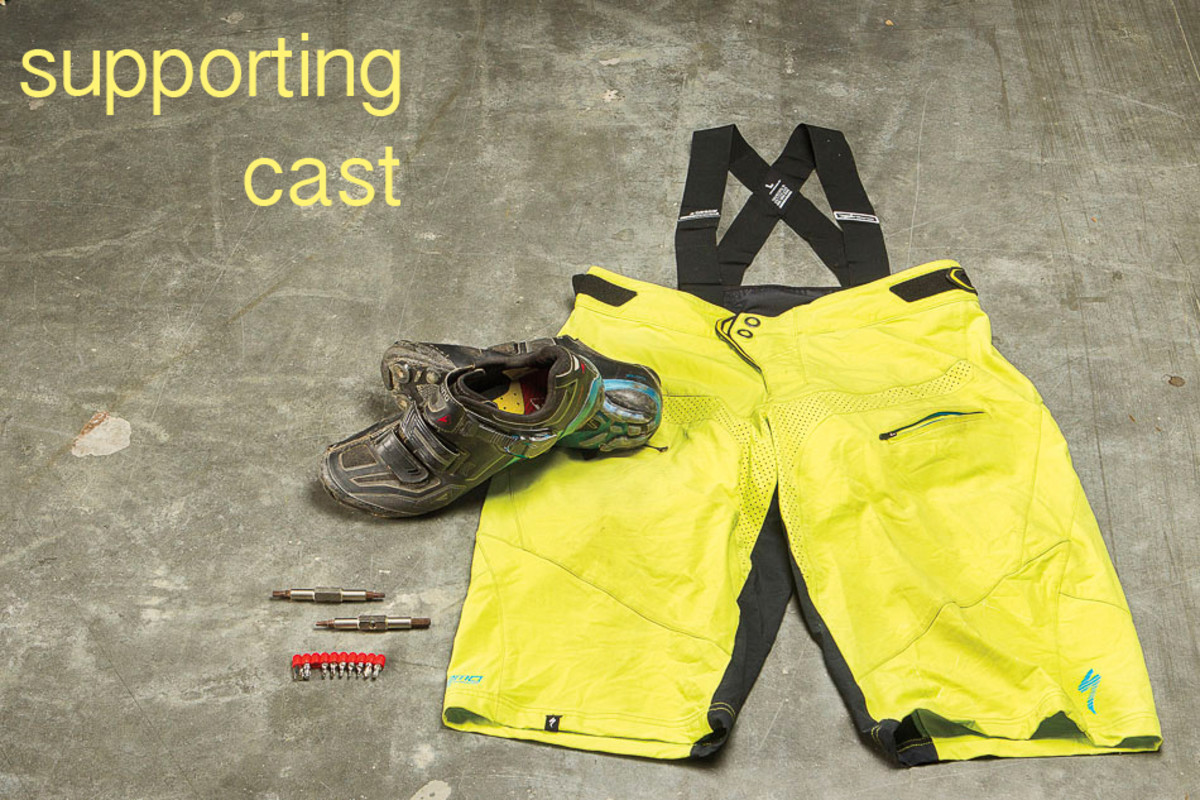 SPECIALIZED DEMO SHORT | $105 // ASSOS T.RALLY BIB | $450
There are actually several good outer shorts on the market so choosing a favorite is no easy task. I found myself reaching for the Specialized Demo shorts more often than not this year. The biggest improvement to the enjoyment on my bike this year though was getting a pair of Assos bibs. Take heed, if you do ante up for these things you won't be able to wear anything else. Ever. The only thing keeping me from balking at the price tag is riding in them. specialized.com | assos.com
SHIMANO XC90 | $370
None of the shoes I've ever owned have fit better than these suckers. It should be no surprise, though, because Shimano puts every bit of its mighty engineering muscle into shoes as components. Not only are these cross-country race shoes designed to fit well, they're supposed to actually make you faster by enabling you to apply power for a longer part of the pedalstroke. All I know is that I can ride in them all day without discomfort, which as it turns out, is more important to me than having traction off the bike-something these shoes have none of. bike.shimano.com
FIX IT STICKS | $35
Being a tool junkie, I immediately loved this great new gadget. The two sticks fit together to make a 'T' shape and hold six standard bit inserts with high-strength magnets, allowing you to change out bits for practically any tool you want. It's simple, but very effective. Use the long end for speed and low-torque applications and the short end for high-torque fasteners. My favorite part is that, unlike most other multi-tools, you can customize Fix it Sticks with whatever bits you need for your application. fixitsticks.com
Still have some drool in ya? Check out editor Brice Minnigh's Santa Cruz Nomad and photo editor Anthony Smith's Rocky Mountain Altitude.