Had I woken up a year ago to discover that my 'Dream bike' was a 29er, I probably would've thought I was trapped in a nightmare. The big wheels that keep on turning for so many others were at a standstill for me. That changed this year, though, when my often-rocky relationship with 29ers finally blossomed after a brief encounter with the Santa Cruz Hightower, followed by four very full months aboard the Juliana Joplin. By the time planning for this issue rolled around, I knew I wanted to stick with the wheel size that had swiftly stolen my jaded heart.
Although I could've happily ridden off into the proverbial sunset on the svelte Joplin, Trek's Fuel EX 9.8 Women's offers 20 more millimeters of rear travel, skewing it that much closer to the rowdier end of the XC-trail spectrum. Plus, choosing the Fuel allowed me to experiment with Trek's dream-worthy customization program. With Project One, paint, parts (and price) are up to you, and with 36 sextillion different paint options–seriously, Trek did the math–you're likely never to see a duplicate of your bike in the wild, especially if you add personalized decals. Trek paints all the Project One frames at its Waterloo, Wisconsin, headquarters, either using 'Misty,' the robotic arm–for the simplest schemes–or a human hand and sprayer. It's an impressive operation and one that anyone who buys a Project One bike can see in person for an extra $1,000 (this also buys you a bike fit, lunch with someone who helped design your bike and a guided rip on Trek's private trails).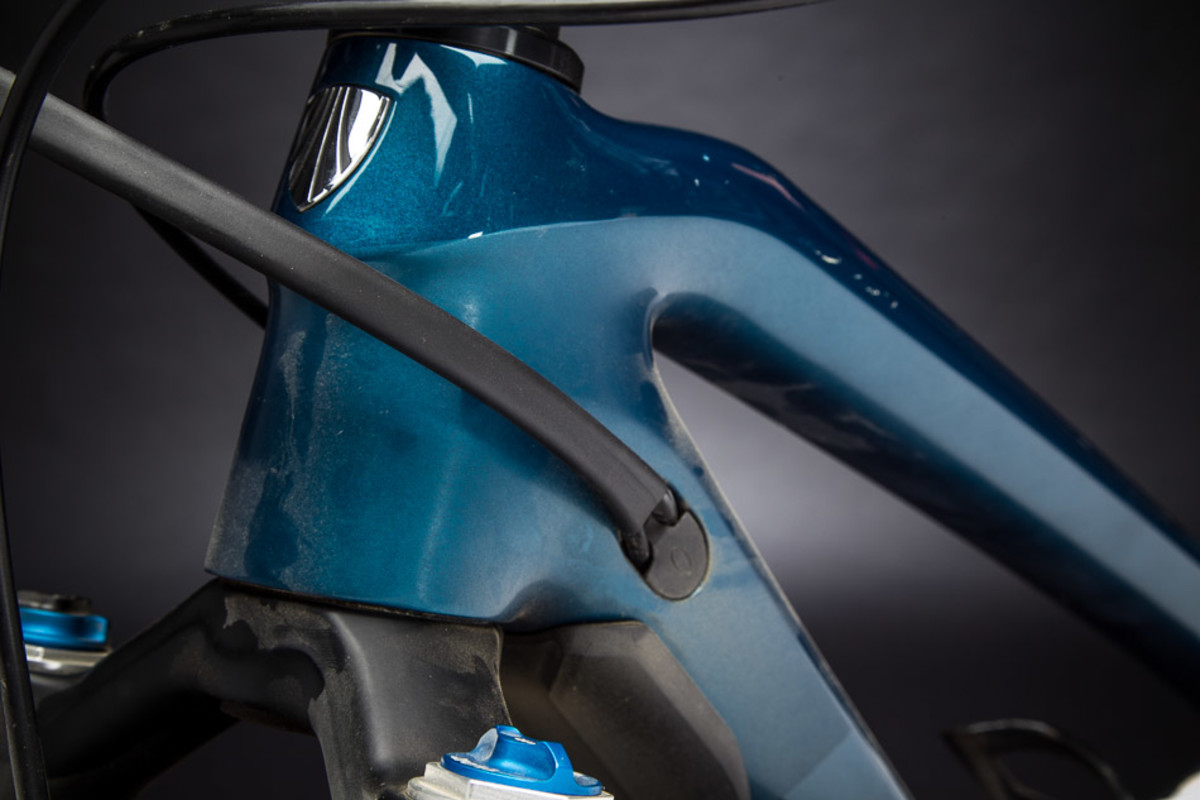 At the risk of sounding like someone who's lost touch with reality, all those aesthetic choices can be paralyzing and it took me weeks of experimenting with templates and colors on the Project One website before I settled on a minimalist vapor coat of dark aquatic paint. Picking parts was more straightforward. The 9.8–the highest model available in the women's Fuel–comes with a Fox Performance shock and fork, which I upgraded to the Kashima-coated Factory level, and Shimano's XT 2×11 drivetrain. I kept the XT, but ditched the front derailleur, pairing the 11-46 rear cassette with a 32-tooth front chainring, which has been redesigned for improved chain retention. I stuck with XT brakes, after hearing that some of the inconsistent deadband issues on the previous model had been remedied, and I kept parts of the Bontrager cockpit, including the Line Pro carbon bar–at a perfect 750 millimeters wide–and matching 35-mil stem. The cockpit incorporates Trek's proprietary Knock Block steerer stop, which uses 'keys' to connect the headset, spacers and stem to prevent fork interference with the new Fuel's straighter, stiffer downtube. A non-Bontrager cockpit will cooperate if an adapter is used, but I saw no reason to stray from the stock set-up.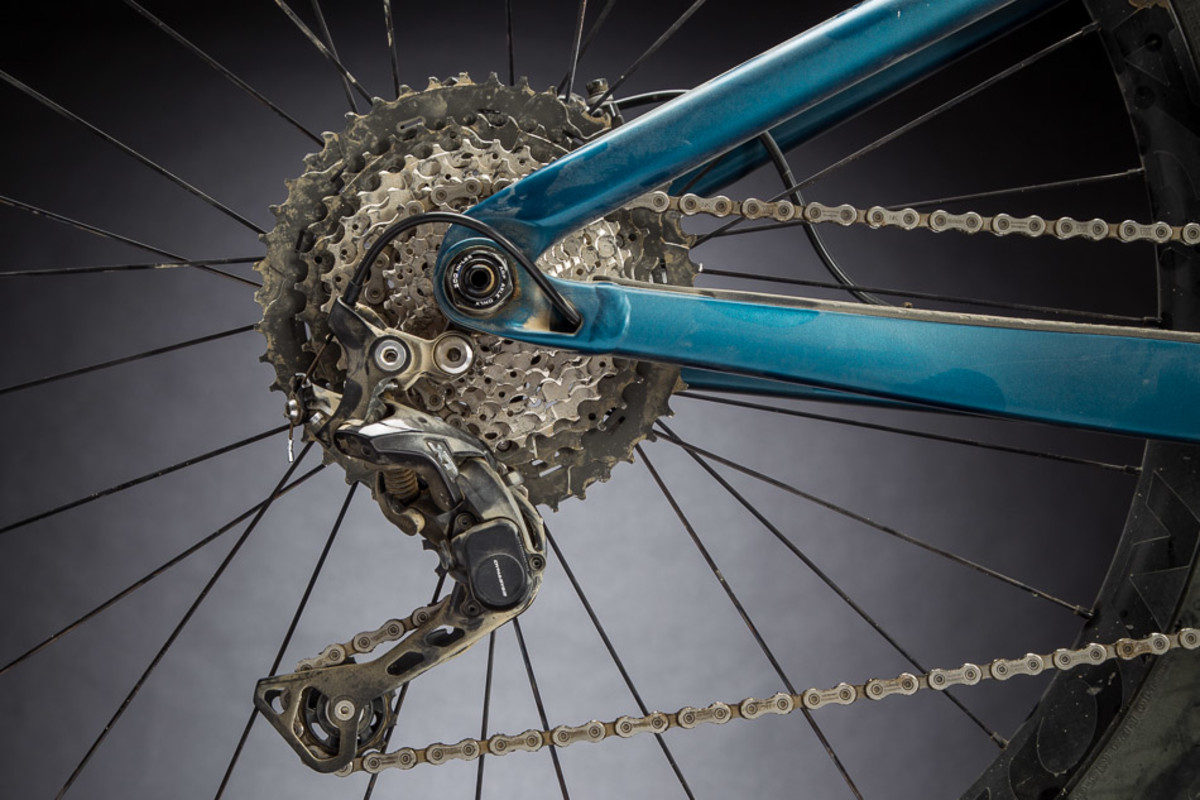 The seatpost was another story. I swapped out the stock 125-millimeter-travel Drop Line for the 150-millimeter KS LEV and connected it to Specialized's Command Post SRL, the front-shifter-like lever that has been winning at ergonomics for several years (Fox's new Transfer one-by lever is a close second). I had already spent nearly half the year on Bontrager's Kovee XXX TLR 29 hoops, an XC-weight wheelset (1,390 grams) with all-mountain width (29 millimeters), and had found the carbon wheels to be an ideal match for the Fuel's dual-purpose personality. The rims are shod with the best all-around rubber I've found for Southern California's anti-traction trails: Maxxis Minion 2.3 DHF and DHR tires. Finally, I turned to Specialized for the build's finishing accessories: the Myth saddle with SWAT-compatible mounts to accommodate the Bandit tube/Co2 wrap, and the Zee side-access cage, which sits nice and high on the downtube, positioning the water bottle in prime proximity for mid-pedal hydration.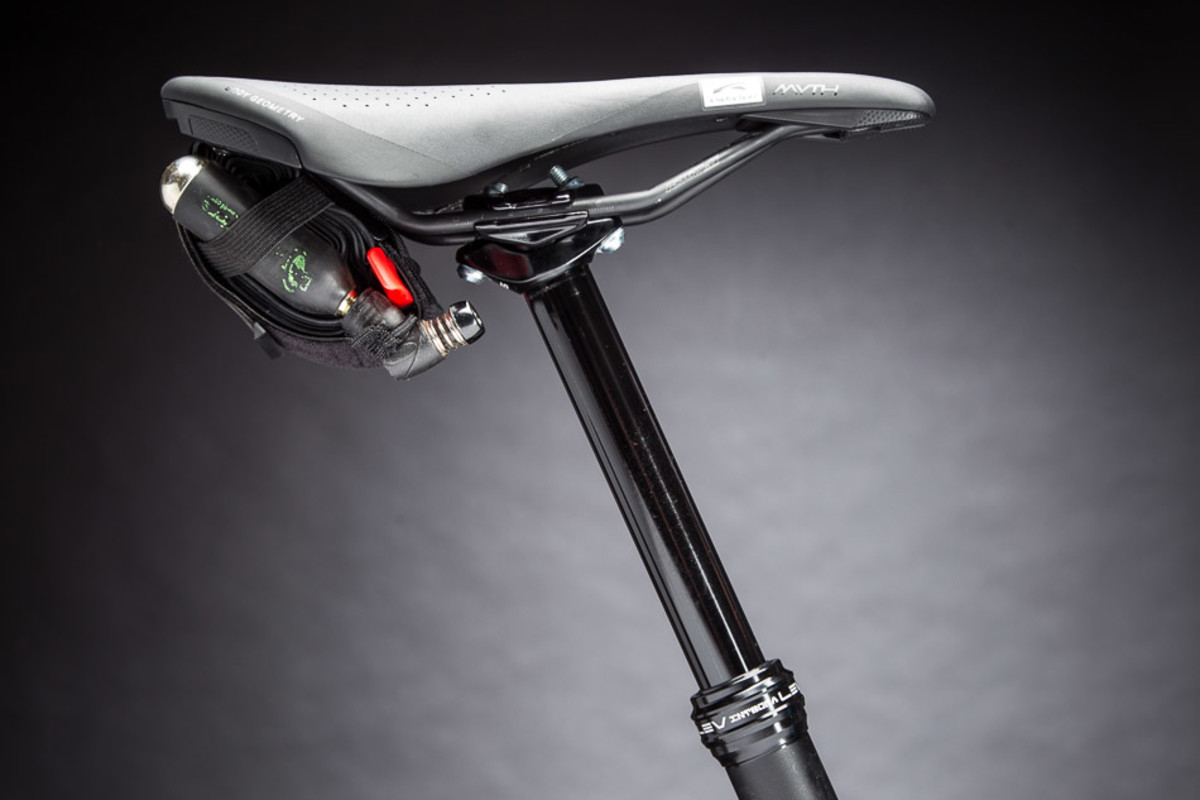 So how does it ride? I'm going to be annoying and answer my question with a question: Trek markets this Fuel EX as 'women's' but could anyone really tell the difference between this bike and the unisex version if ridden back-to-back? Doubtful. The only difference is a shock tune based on frame size, and smaller sizing (the women's version is available as small as 14 inches, while the unisex starts at 15.5 inches). This philosophy represents a one-eighty for Trek, a brand that was an early proponent of 'women's-specific' frames, and until this year, produced range-wide mountain bikes with different geometry for women.
The change was motivated by current geometry trends that focus on riders' needs regardless of gender–so a beginner might want a more upright position, while an advanced rider would want a more aggressive position, male or female. Ten years ago, designers were building 'female-specific' bikes around the idea that women generally have longer legs, shorter torsos, narrower shoulders and smaller hands, often resulting in funky geometry with super-low standover, short reach, too-narrow handlebars and subpar parts.
Thankfully the industry has matured since then. The women's Fuel EX gets all the bells and whistles that the men's version gets–Mino Link adjustable geometry that slackens the 67.7 headtube angle by .7 degrees and lowers the bottom bracket, Boost front and rear spacing, 27+ compatibility and fancy Formula 1-inspired Re:aktiv suspension–and that translates on the trail. With its modern, long-and-low geometry, the Fuel's big wheels gobble up terrain on stretches of fire road and barrel confidently down the steep chunks, while the frame begs to show off the snappiness of its 17-inch chainstays on tight switchbacks. With 130 millimeters of front and rear travel, the Fuel fits squarely in the short-travel classification, but the added cush of the big wheels gives it the attitude of its longer-travel brethren.
That the Fuel has risen to dream-bike status shouldn't be any real surprise since Trek has dumped loads of resources into optimizing 29ers of late, most notably by co-developing Boost 148 spacing to improve rear-end stiffness.
"This was a big risk. The internet trolls hate change," says John Riley, Trek's MTB global product manager. "Now we have the best 130, 150 and 160 29ers we've ever had."
At long last, I agree.
Check out the rest of this year's Dream Builds:
Dream Build: Transition Patrol Carbon
Dream Build: Specialized S-Works Enduro 29