Historically, Crankworx hasn't been about product: it's been about the incredible riding on tap in Whistler, the competitions and, of course, the parties. None of that has changed, but more product than ever seems to be spilling into Crankworx now, as the bike industry continues to move away from yearly launches and more into a continuous flow of new product.
We've already taken a look at Specialized's new Enduro and Women's Camber, as well as new helmets from Giro and Leatt. Here are a few other items we saw around the expo. Stay tuned for more.
New Truvativ Descendant CoLab Bars
The new generation of signature bars from Truvativ is coming soon. Kyle Strait and Martin Söderström both now have their own bars, and the Stevie Smith and carbon Jerome Clementz bars have received a facelift. Bar specs are below. Pricing and availability coming soon.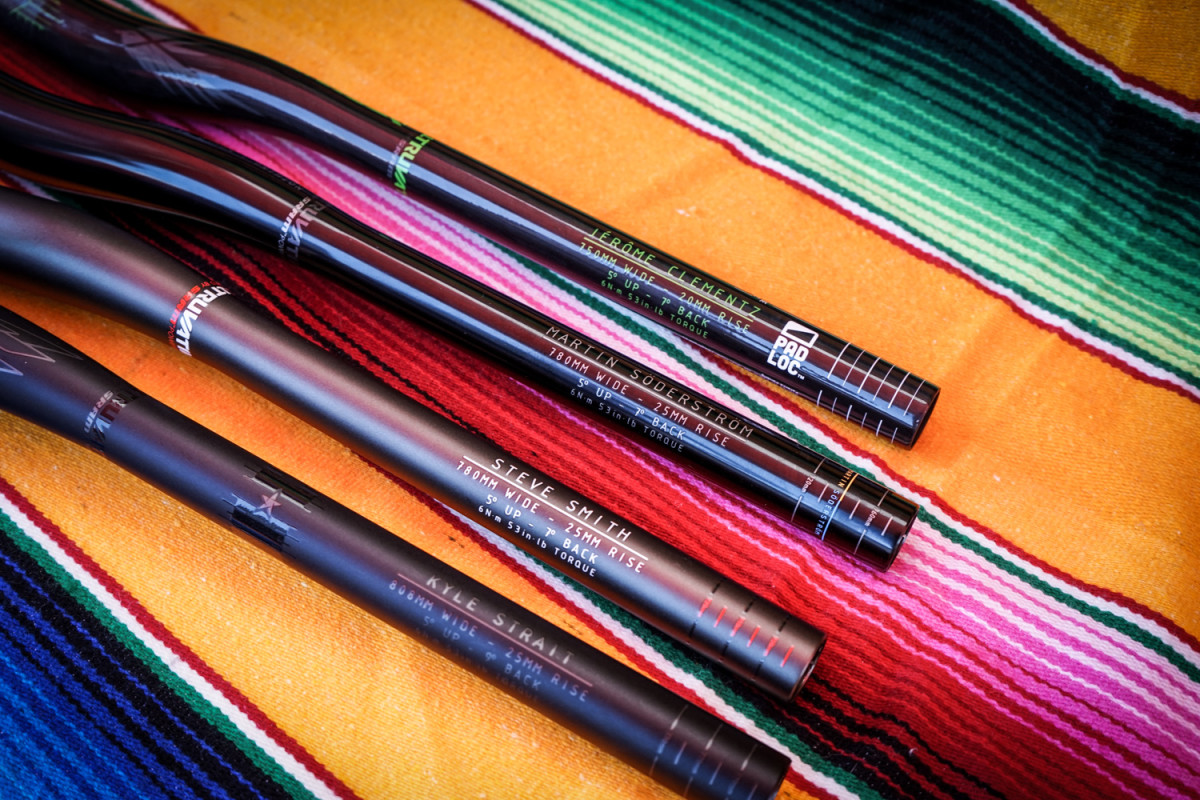 Jerome Clementz: Carbon, 750 millimeters wide, 20-mil rise, 5-degree upsweep, 7-degree backsweep.
Martin Söderström: Aluminum, 780 millimeters wide, 25-mil rise, 5-degree upsweep, 7-degree backsweep.
Steve Smith: Aluminum, 780 millimeters wide, 25-mil rise, 5-degree upsweep, 7-degree backsweep.
Kyle Strait: 808 millimeters wide, 25-mil rise, 5-degree upsweep, 9-degree backsweep.
Öhlins STX 22 Air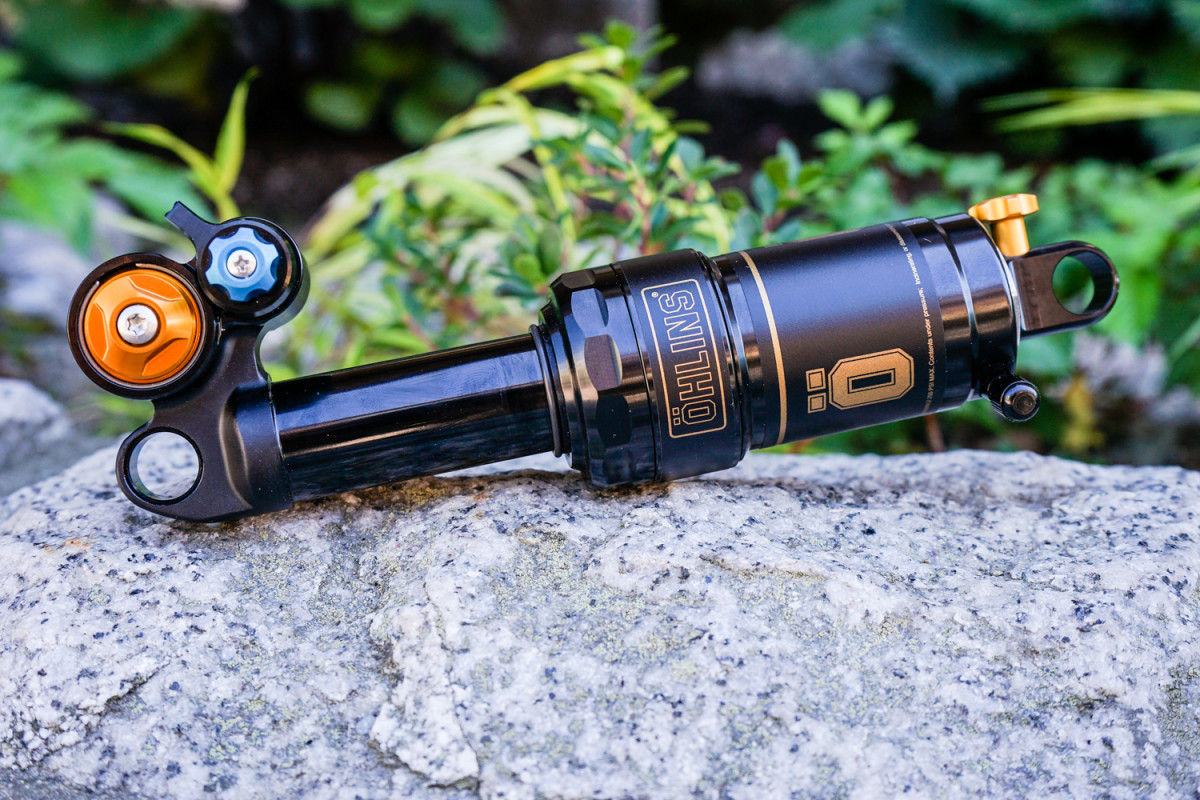 The STX 22 Air is Öhlins' first mountain-bike air shock, featuring adjustable low-speed rebound and low-speed compression. There's also a 3-position high-speed compression adjust, which only ramps up high-speed compression in the first two positions, and then increases both high-and low-speed for a pedal platform in the third. Unlike some of the tunable shocks on the market, the adjusters on the STX 22 have a fairly narrow range, so users won't get lost–or really mess up the shock's performance–while trying to dial in their setup.
Öhlins will offer a volume-reducer system, but says that most riders won't need it since the STX, which is intended to mimic the feel of a coil, is based off a fairly small air can. The STX 22, which utilizes a single-tube damper for weight savings, is already available on some 2017 Specialized models. Öhlins is working on tuning for other common suspension designs, and the shock will retail for $650. It'll be available in all common sizes to start, with metric options coming later.
Smith ChromaPop Squad Goggles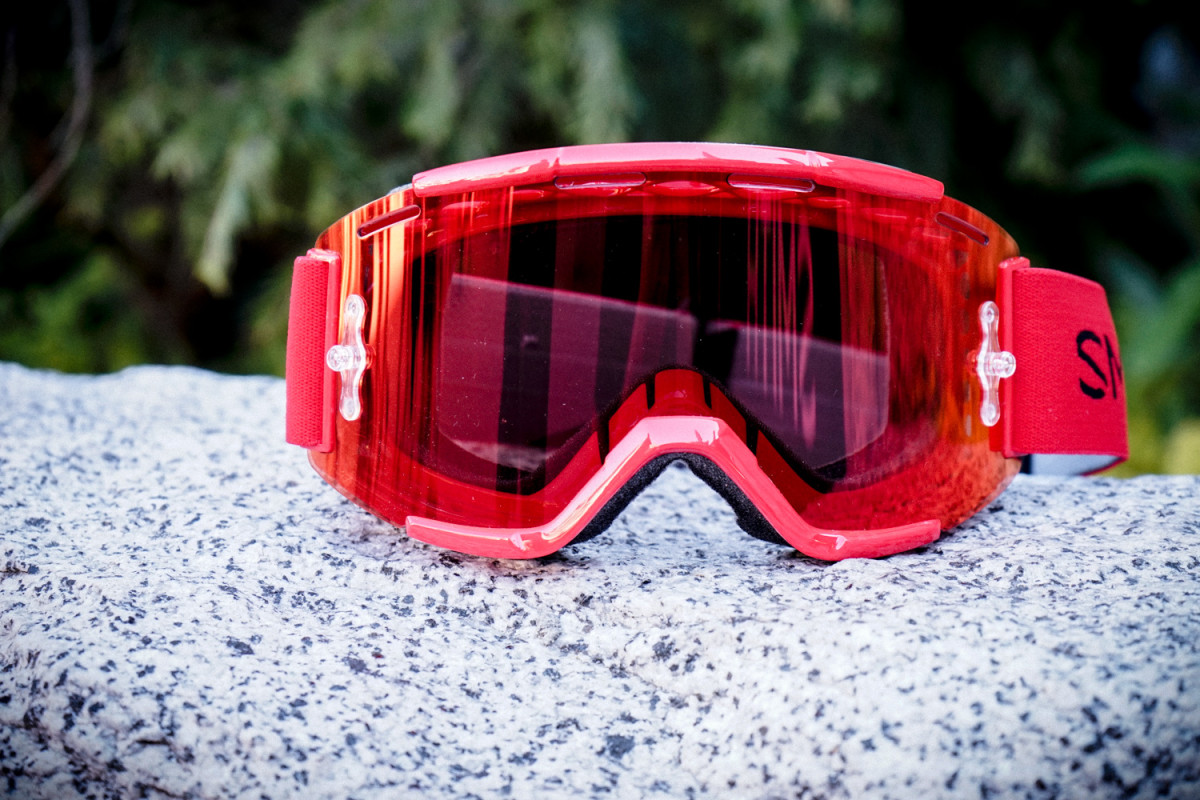 Smith's Squad and Fuel V2 goggles will be available with the brand's ChromaPop lenses within the next couple months. ChromaPop is Smith's polarized lens technology, which filters two wavelengths of light–combinations of blue and green and red and green–that cause color confusion, creating a lens that Smith says gives greater definition and clarity. The Squad goggles will retail for $85, and the Fuel V2s will cost $95. Each will include one ChromaPop and one clear lens.
More gear coverage from Crankworx:
Leatt Spins out New Helmets
First Ride: Specialized Women's Camber Comp Carbon
Ride Impressions: Giro Switchblade MIPS