Stan's comes off as a no-bullshit brand. They could be chasing grams and flashy graphics, and these days they do offer some carbon hoops, but for the most part the Pennsylvania-based company has stayed down-to-earth and maintained a focus on durable, high-quality, tubeless aluminum rims.
Stan's is now expanding its aluminum selection with a series of wheelsets built to be affordable and durable. The rims are built with deeper overall profiles and thicker, 6061 aluminum walls compared to NoTubes' MK3 wheelsets, resulting in increases of 50 to 70 grams. The hoops still feature Stan's NoTubes' BST technology, which basically refers to shorter rim sidewalls that Stan's says give a tire more volume and stability while reducing the chance of pinch flats.
The 32-hole wheelsets will be available with six different rims with internal widths ranging from 23 to 38 millimeters. To start, there are reinforced, deeper-profile versions of the recently-updated MK3 Crest, Arch, and Flow rims. Stan's then created three entirely new, wider wheelsets–the Sentry S1, Baron S1 and Major S1–to accommodate tires ranging from 2.5 to 3.5 inches wide.
"The new S1 series wheels were developed from rims ridden in Red Bull Rampage and raced on the World Cup DH circuit for years," said Stan's creative director, Chris Currie. "The goal was to take everything we've done for tubeless technology, and put it into a truly bombproof and affordable wheel."
S1 series wheelsets will retail for $455 across the board, and will be available in the spring of 2017.
Crest S1 Wheelset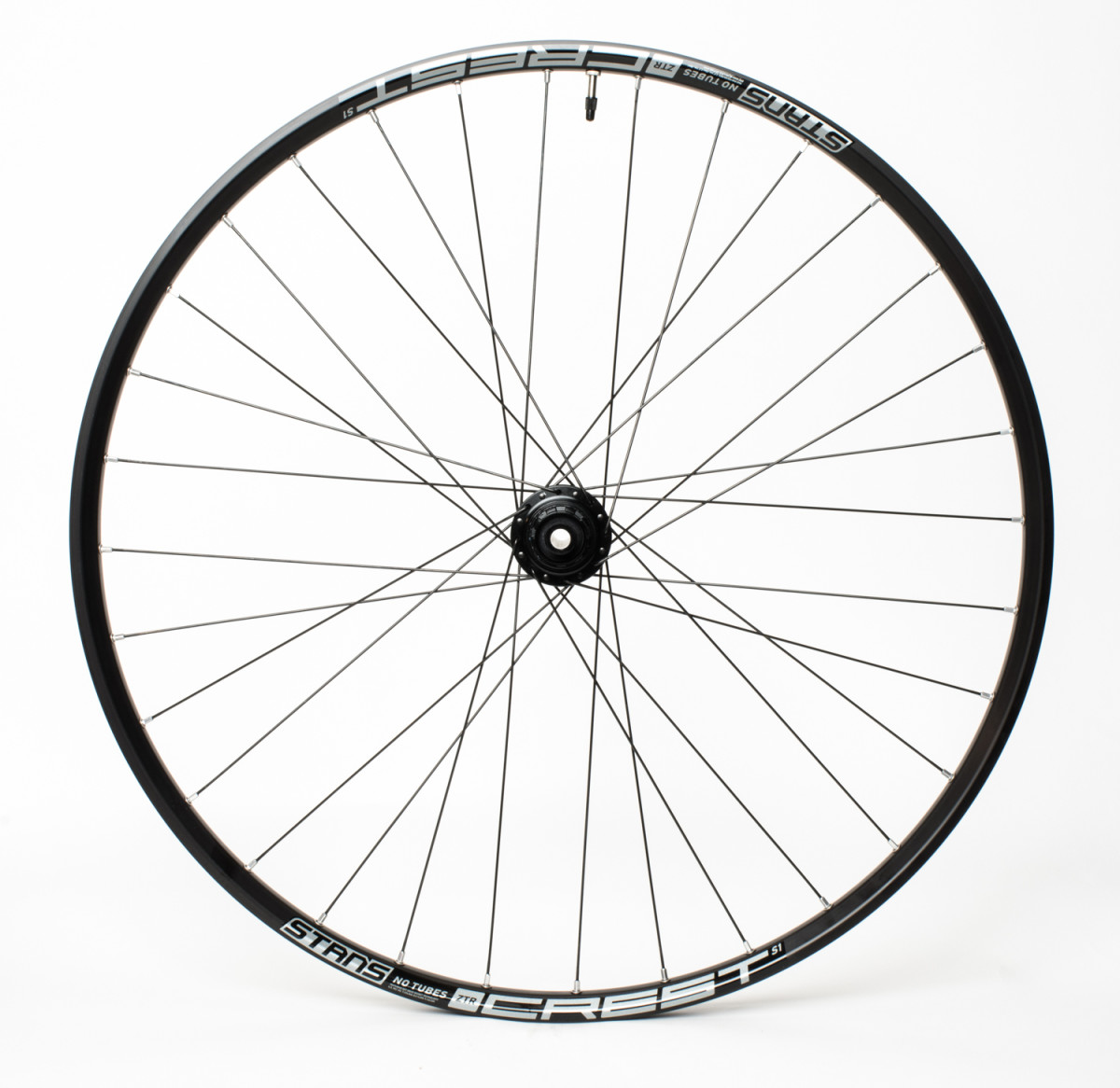 Intended use: Aggressive cross country and trail
Internal rim width: 23mm
Optimal tire size: 2.0 to 2.25-inch
Hubs: Stan's Neo 32-hole front, 32-hole rear
Spokes/nipples: Sapim Race black 2.0/1.8/2.0mm, Secure-Lock brass silver nipples
Wheel sizes and weights: 26-inch (1,649g ), 27.5-inch (1,731g), and 29-inch (1,813g)
MSRP: $455
Arch S1 Wheelset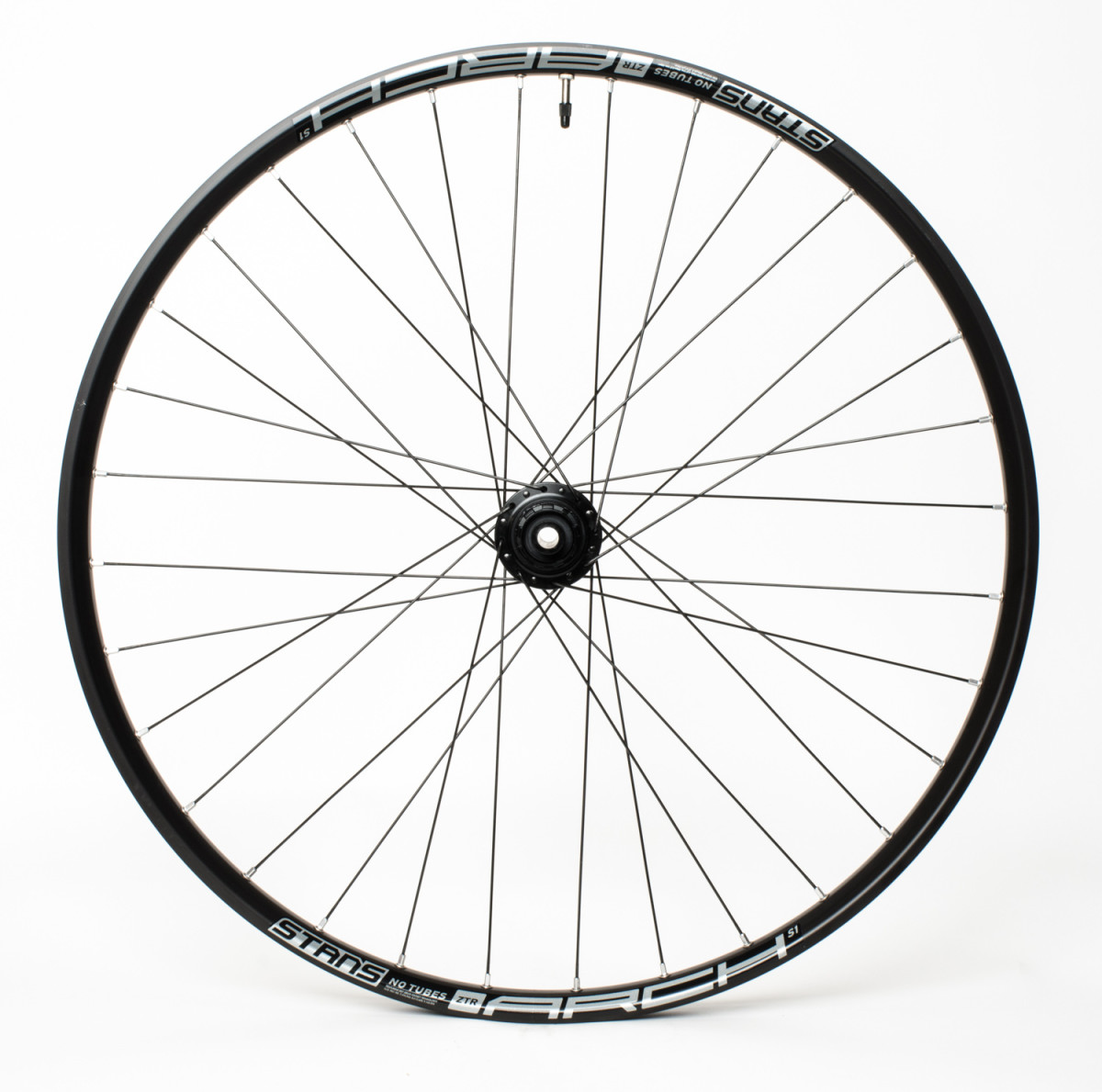 Intended use: Trail and enduro
Intended use: 26mm
Optimal tire size: 2.25 to 2.5-inch
Hubs: Stan's Neo 32-hole front, 32-hole rear
Spokes/nipples: Sapim Race black 2.0/1.8/2.0mm, Secure-Lock brass silver nipples
Wheel sizes and weights: 27.5-inch (1,882g) and 29-inch (1,974g)
MSRP: $455
Flow S1 Wheelset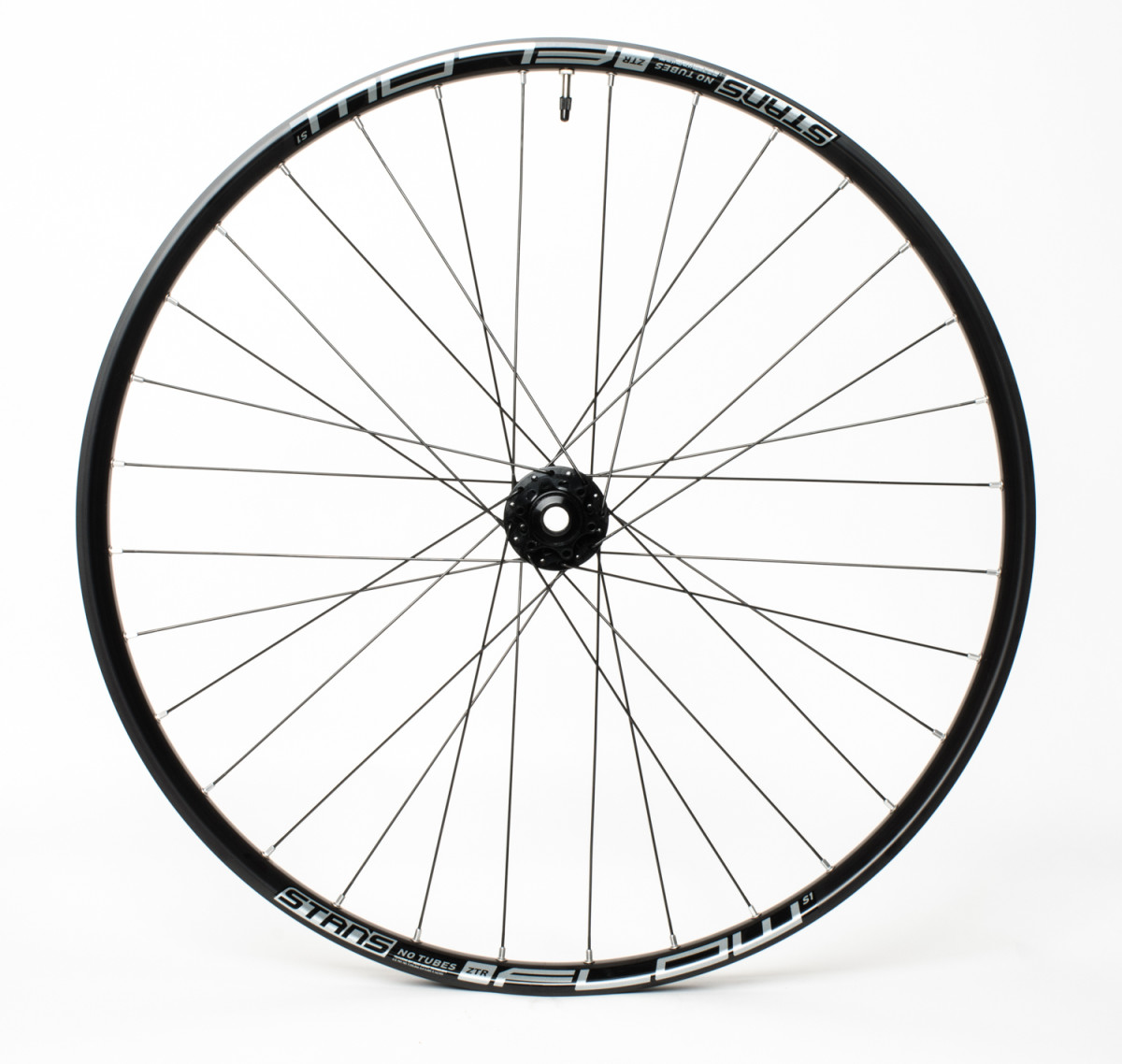 Intended use: Aggressive trail, all-mountain, enduro and downhill
Intended use: 29mm
Optimal tire size: 2.35 to 2.8-inch
Hubs: Stan's Neo 32-hole front, 32-hole rear
Spokes/nipples: Sapim Race black 2.0/1.8/2.0mm, Secure-Lock brass silver nipples
Wheel sizes and weights: 27.5-inch (2,034g), and 29-inch (2,134g)
MSRP: $455
Sentry S1 Wheelset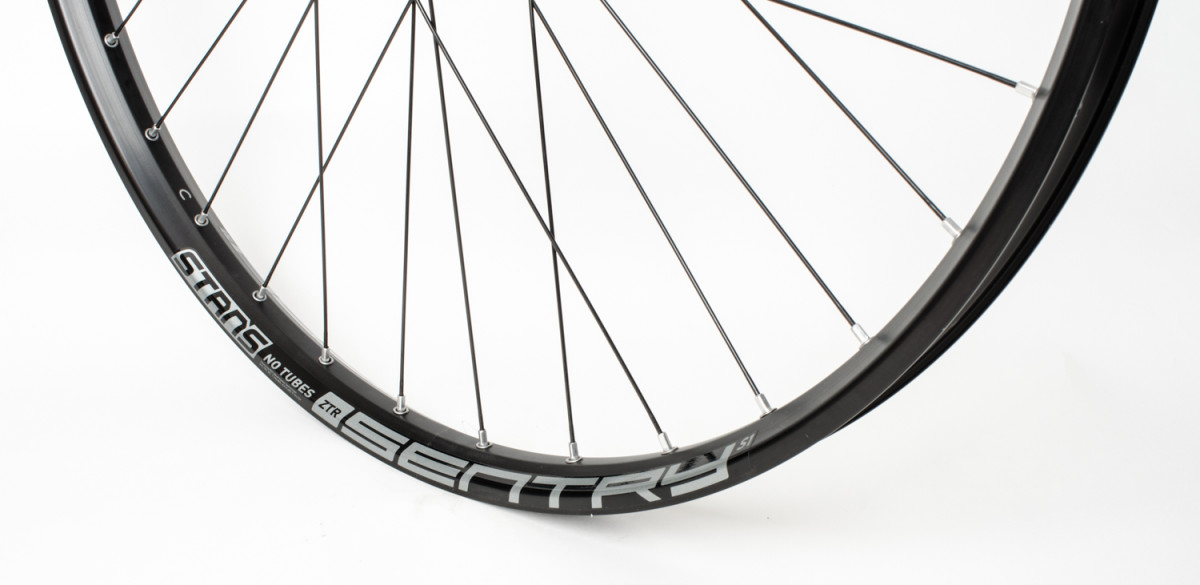 Intended use: Plus tire
Intended use: 32mm
Optimal tire size: 2.5 to 3.0-inch
Hubs: Stan's Neo 32-hole front, 32-hole rear
Spokes/nipples: Sapim Race black 2.0/1.8/2.0mm, Secure-Lock brass silver nipples
Wheel sizes and weights: 26-inch (1,972g), 27.5-inch (2,034g), and 29-inch (2,134g)
MSRP: $455
Baron S1 Wheelset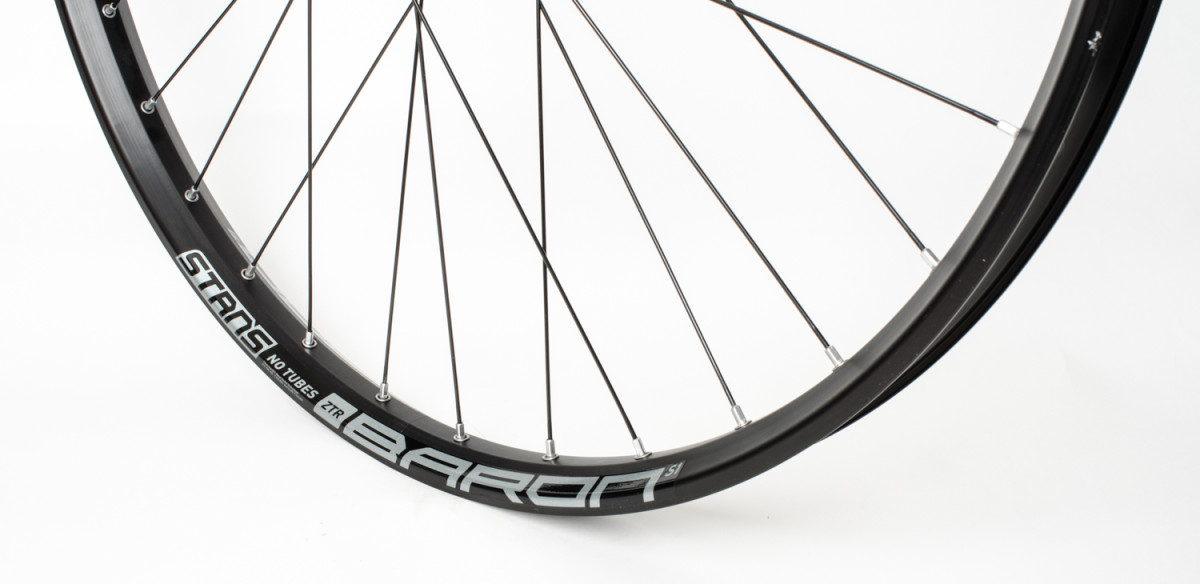 Intended use: Plus tire
Intended use: 35mm
Optimal tire size: 2.8 to 3.2-inch
Hubs: Stan's Neo 32-hole front, 32-hole rear
Spokes/nipples: Sapim Race black 2.0/1.8/2.0mm, Secure-Lock brass silver nipples
Wheel sizes and weights: 26-inch (1,998g), 27.5-inch (2,060g), and 29-inch (2,162g)
MSRP: $455 US
Major S1 Wheelset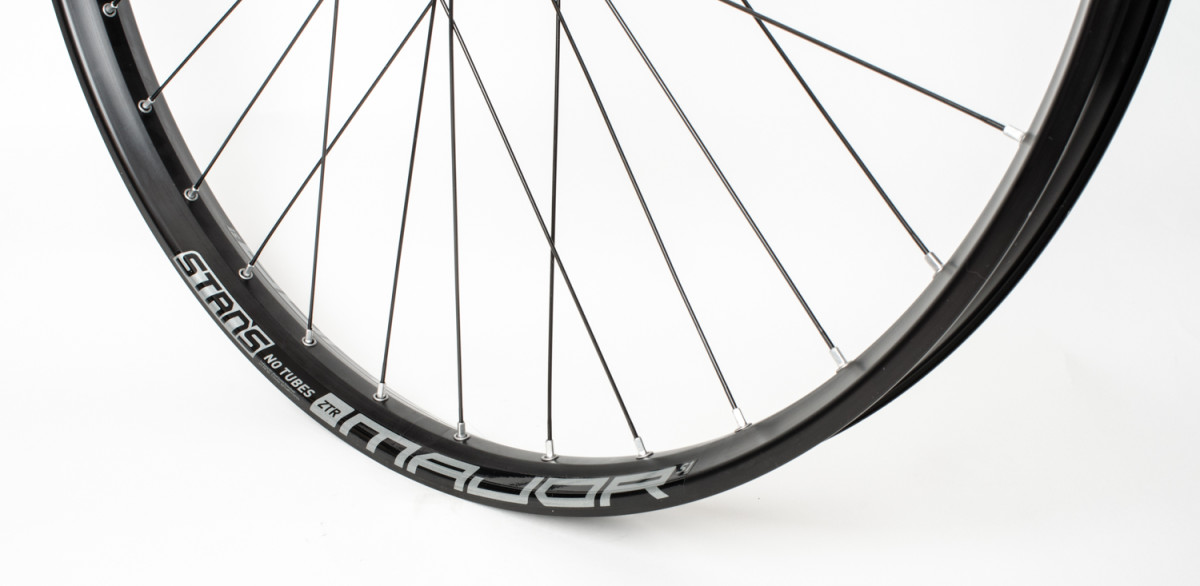 Intended use: Plus tire
Internal rim width: 38mm
Optimal tire size: 3.0 to 3.5-inch
Hubs: Stan's Neo 32-hole front, 32-hole rear
Spokes/nipples: Sapim Race black 2.0/1.8/2.0mm, Secure-Lock brass silver nipples
Wheel sizes and weights: 26-inch (2,030g), 27.5-inch (2,094g), and 29-inch (2,198g).
MSRP: $455