It seems that for every step forward in performance, our bikes take a step backward in serviceability. There once was a time when our seatposts didn't need to be shipped to a lab for repairs every six months. A time when replacing a spoke simply meant finding the right length, not the right brand, model, and year. Even our tires now have us buying compressors, sealant, injectors, and yards upon yards of tape. It wasn't long ago that a $5 inner tube was all we needed.
Of course, that latter example has proven to be well worth the struggle. The inconveniences of tubeless tires are minor when compared to those of tubes. But that doesn't mean the initial setup couldn't use some improvement.
The innovative folks at Italian accessory brand Effetto Mariposa are working to make your time in the garage shorter, and your time on the trail sweeter. Their Caffe Latex product line offers a few different ways to ease your tubeless setup. We recently built one of our test bikes using Effetto Mariposa's 2 ounce sealant pillow-packs and reusable rubber rim strips.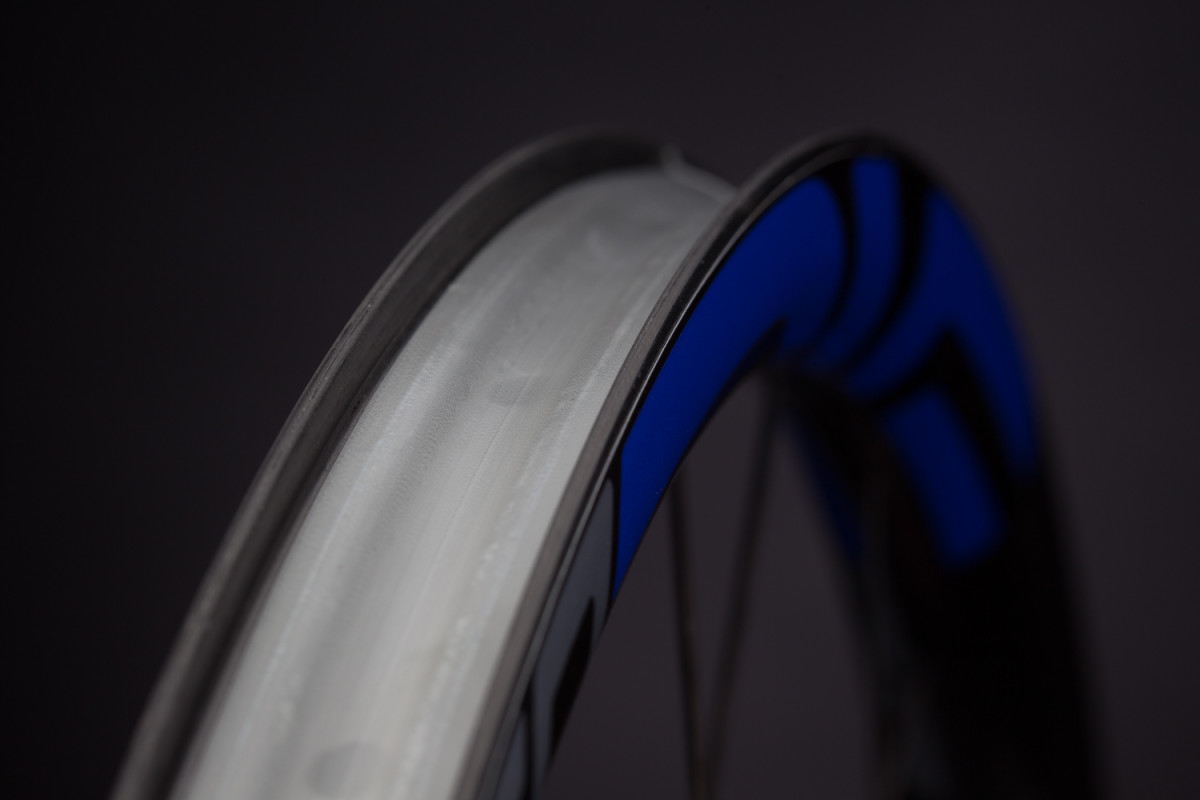 The unique rim strips take the place of the adhesive tape used by most tubeless brands. They can be used on tubeless-ready rims, or to convert from non-tubeless. Unlike the soft, thick butyl rubber found on most tubeless conversion kits, the Cafe Latex strips don't need a layer of tape to support them. But they're flexible enough to stretch over the rim's sidewalls and can be easily centered up and smoothed out once installed.
It's features like this that Effetto Mariposa hopes will earn the $40 they're asking. It's no secret you can safely seal nearly any rim with an $8 roll of Gorilla Tape and still have enough tape left over to seal about fifteen more. But strips can be swapped to other wheels or removed to access a broken spoke. Installation is just as easy as you'd imagine, and I didn't miss having to carefully poke the valve hole through often-brittle tubeless tape. It was a treat to have the option to re-adjust the strip for a better seal once it was already on the rim. The included valve stems resemble any other tubeless valve, but at 32mm, are a little short for most modern rims.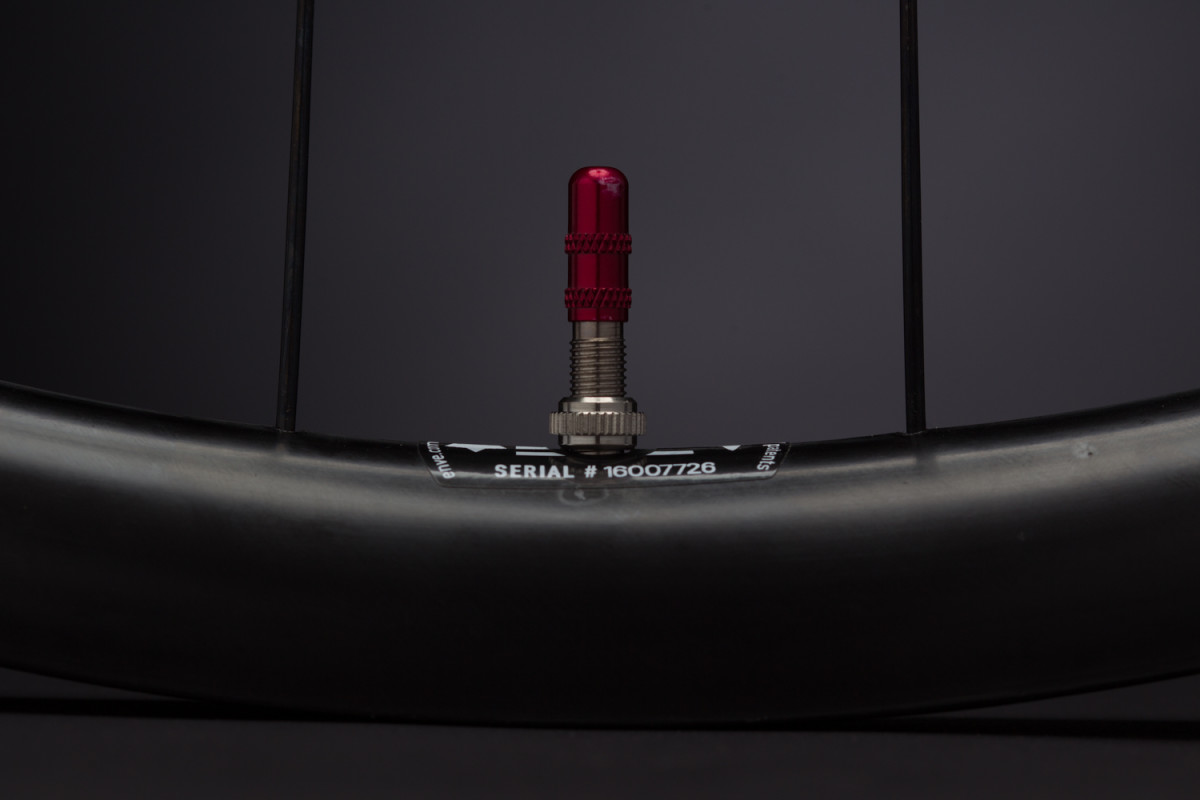 I ran the Caffe Latex strips on a carbon tubeless-ready wheelset. Both tires seated up quickly, though one needed a second chance after leaking some air the night that they were installed. They were problem-free until just a couple weeks after first installing the strips. I slid out in some rocks and one lucky stone broke the valve stem, and I had to run a tube for the rest of the ride. When it was time to seal up again, I removed, cleaned, and reinstalled the strip, and it remained in for the rest of the summer.
After finally pulling and inspecting them when it was time to dismantle and return the test bike, the Caffe Latex rim strips still looked good as new. They're currently resting in a baggie in my toolbox, waiting for the next 27.5" test wheels to show up.
MSRP: $40 for two strips and valves