We spotted a few unique pedal offerings on day one of the Eurobike trade show in Friedrichshafen, Germany. Grab an eyeful below.
Chromag Radar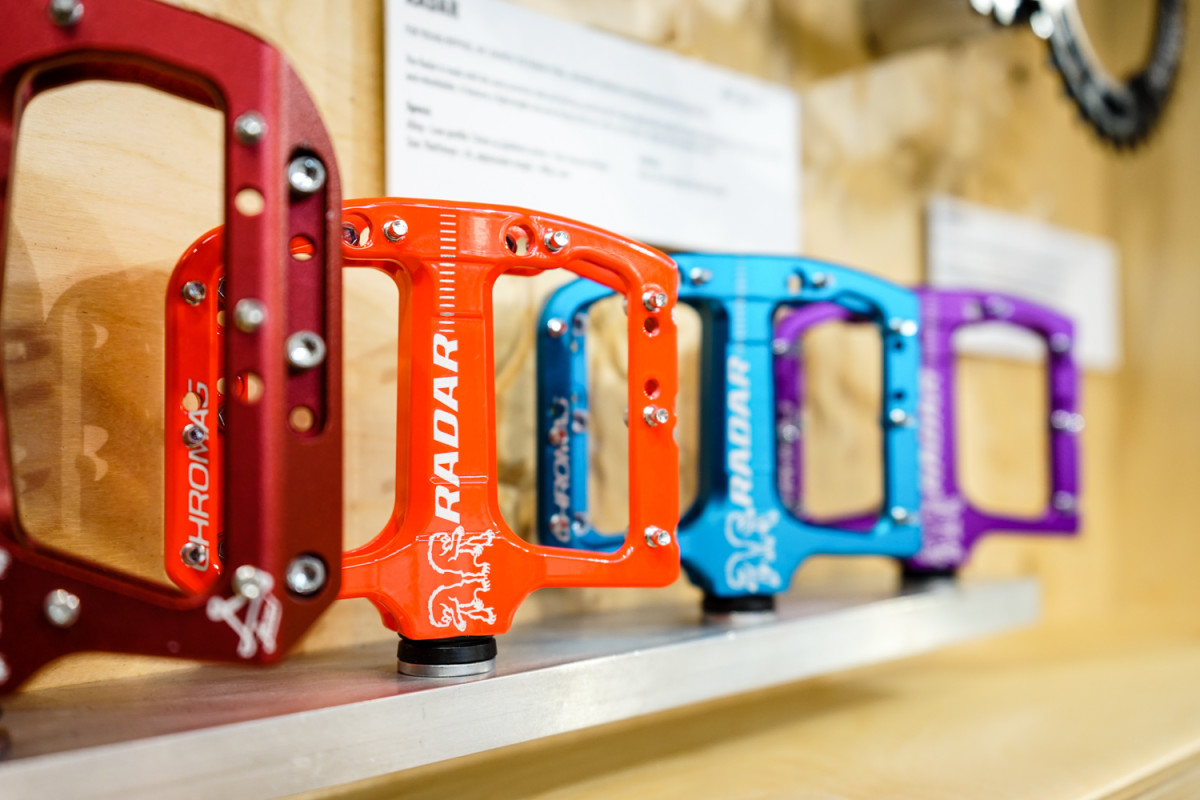 You don't ride with crappy pedals, and mini you shouldn't either. Chromag designed the Radar as a high-quality pedal for young rippers somewhere in the range of 4 to 10 years old. Its concave platform is 70 by 93 millimeters, and it shares the same serviceable internals as Chromag's full-size pedals. $96 / chromagbikes.com
DMR V-Twin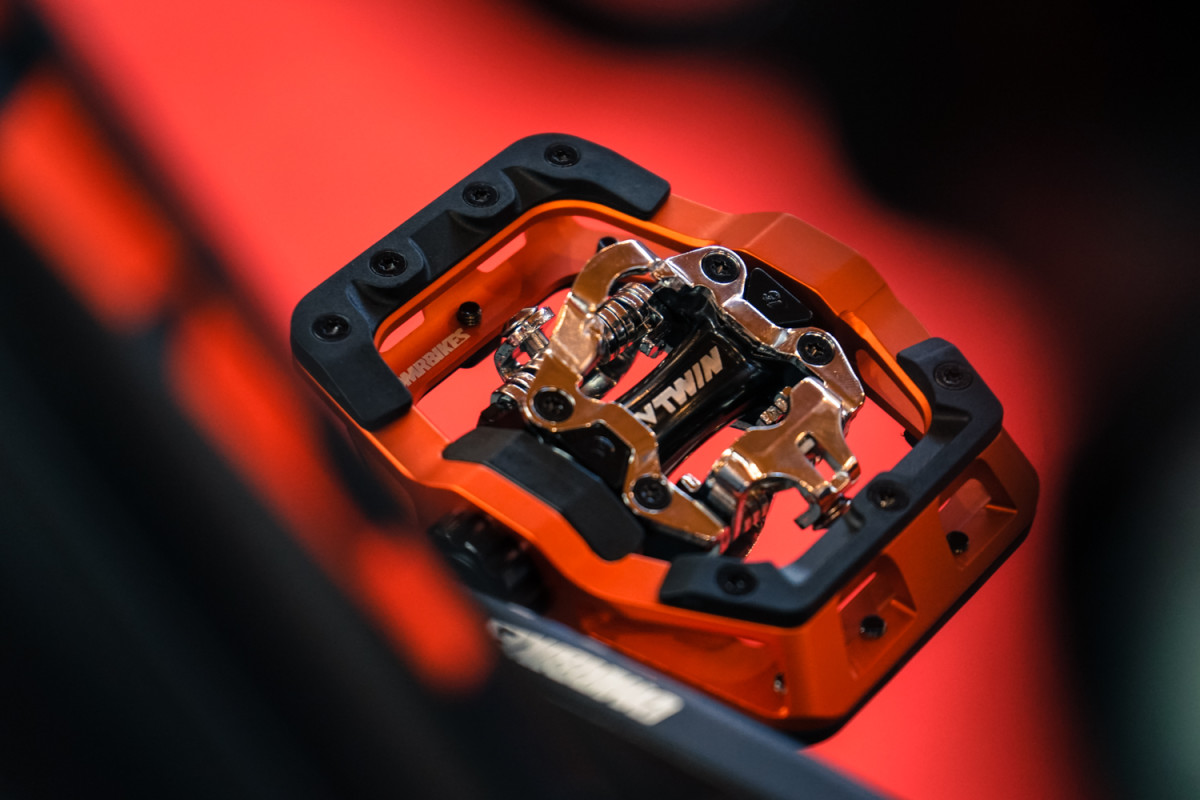 DMR has long had an extensive range of flat pedals, but the V-Twin is the UK brand's first clipless design. It uses an SPD retention system, and nylon spacers allow users to custom-tune the amount of contact between pedal and shoe. There are also seven height-adjustable pins on each side. The V-Twin spins on a 4140 chromoly axle and a serviceable bearing system. $TBD / dmrbikes.com
Crankbrothers Mallet E LS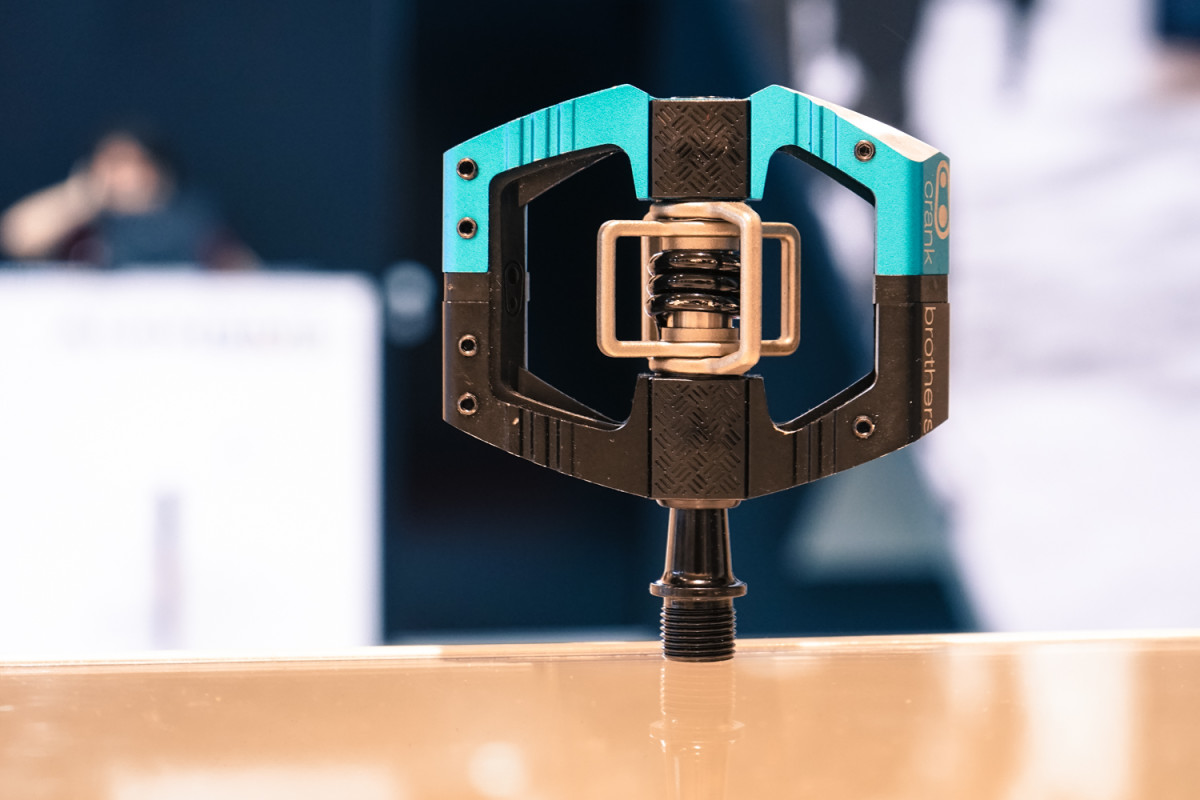 The Mallet DH has been a longtime favorite amongst aggressive riders, so Crankbrothers tweaked the design to create a lighter, more compact package for all-mountain riding and enduro racing. The result was the Mallet E, which debuted at Eurobike last year, and is 12% smaller and 50 grams lighter than the DH version. It also has a narrower Q-factor, which prompted feedback from athletes requesting a Mallet E with a wider Q-factor for increased crank clearance and a wider stance. Crankbrothers has obliged with the new Mallet E LS (long spindle), which lends itself to a 57-millimeter Q-factor. $165 / crankbrothers.com
HT T1 SX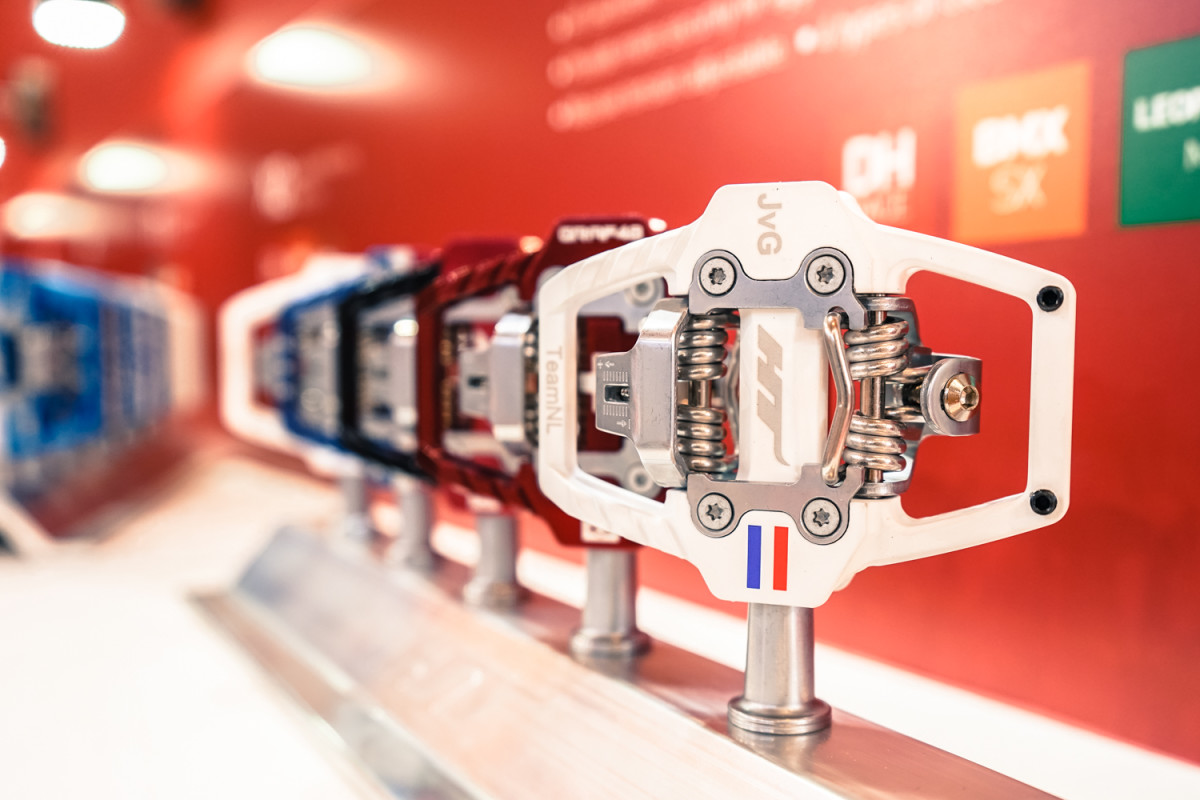 The T1 SX probably won't see much use in the mountain bike world, but it's interesting nonetheless. HT has a deep roster of Olympic-level BMX racers, many of whom were asking for a stiffer-feeling pedal. HT's solution is to demobilize the front gate of the retention system by positioning it in a notch on the contact plate. The result is a pedal with lots of float resistance, but the same 13-degree release angle. MSRP is $140.
HT M1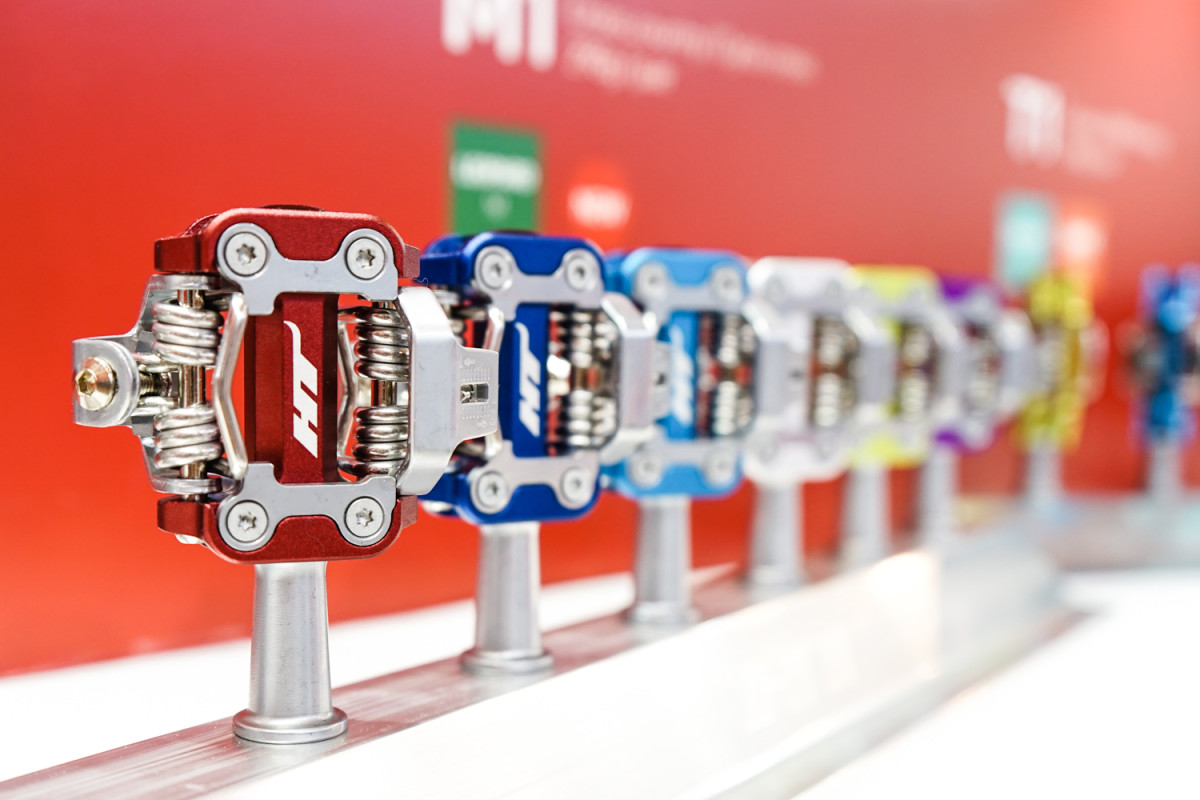 The HT is a new featherweight cross-country offering from HT, which blends its standard retention system with a minimalist body and a chromoly axle for a sub-300 gram weight and an MSRP of $120. A titanium axle-version is also available, which weighs in at just 252 grams and retails for $230. ht-components.com
More Eurobike Coverage:
KS Shows Wireless and Carbon LEV Posts