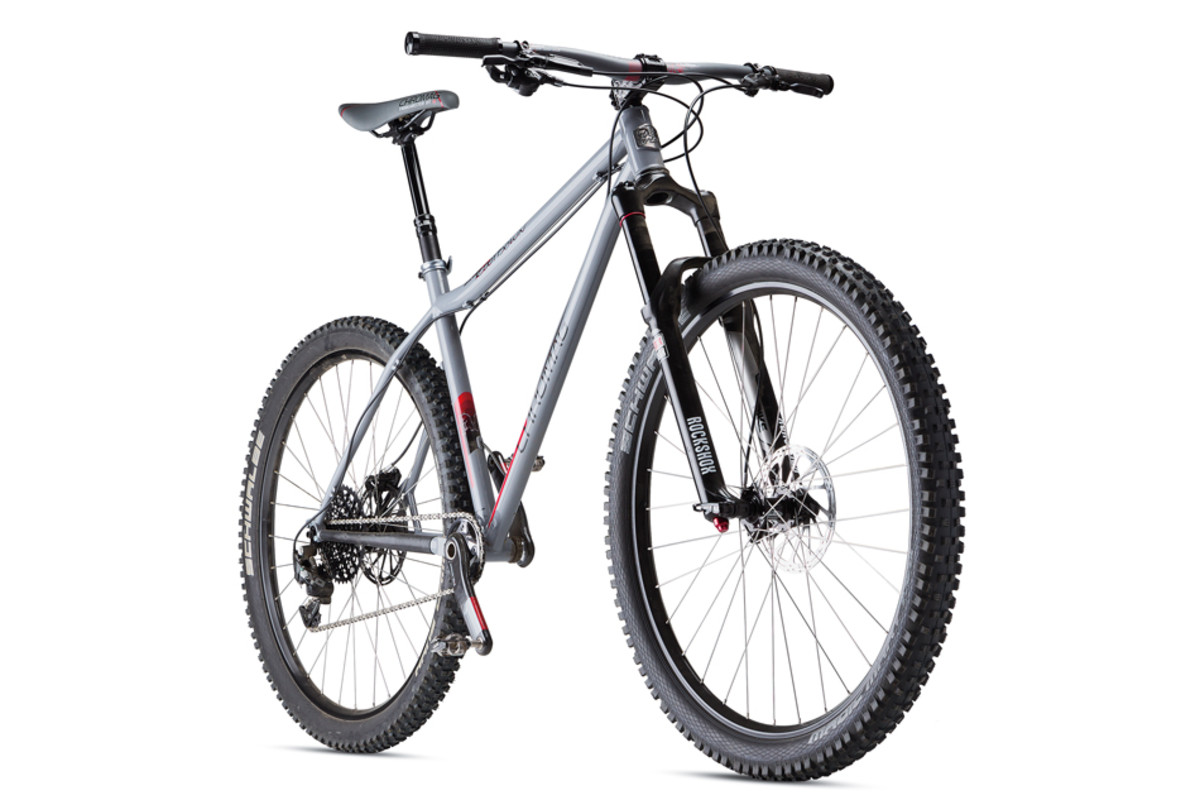 CHROMAG ROOTDOWN | $4,900 (as tested) | CHROMAGBIKES.COM

TESTER 1: JON WEBER
LOCATION: SOUTHERN CALIFORNIA
Leave your phone in the car. You aren't going to be taking any Strava KOMs aboard this steel beauty, and you might as well leave behind that multitool as well–not something we usually recommend, but on this bike in particular I urge you to do everything in your power to abandon excess gear and distractions. The less you bring, the quicker the Chromag will take you back to feeling like a kid on a BMX bike. I found it impossible to take riding seriously aboard this hardtail, and that's a good thing.
The Rootdown and I began our relationship on the steep, eroded and freshly rutted trails of Laguna Beach, California–not exactly traditional hardtail terrain. But of course, this is no Lycra-wearing hardtail. A 140-millimeter-travel Rockshox Pike tunes the head angle to 68 degrees, a setup that took kindly to being pushed hard on descents but was also very controllable uphill. In fact, I fell once because I was thinking about how pinpoint-accurate the uphill steering felt and didn't notice a rut that landed me in the bushes.
We've sounded the clarion call of mid-travel, aggressively angled 29ers before, and the Rootdown reinforces the notion that the days of sluggish wagon-wheel handling are over. Chromag packed 29-inch hoops into the frame tightly, but not overly so, producing a chainstay length of 16.9 inches. The Rootdown dipped when I said dip, and dove when I said dive: It has a maneuverable temperament that responded predictably even when I was purposefully throwing my weight around. I wouldn't have wished for even shorter stays, wary of how a more abbreviated rear end might compromise this chunder-loving descender's steady downhill disposition.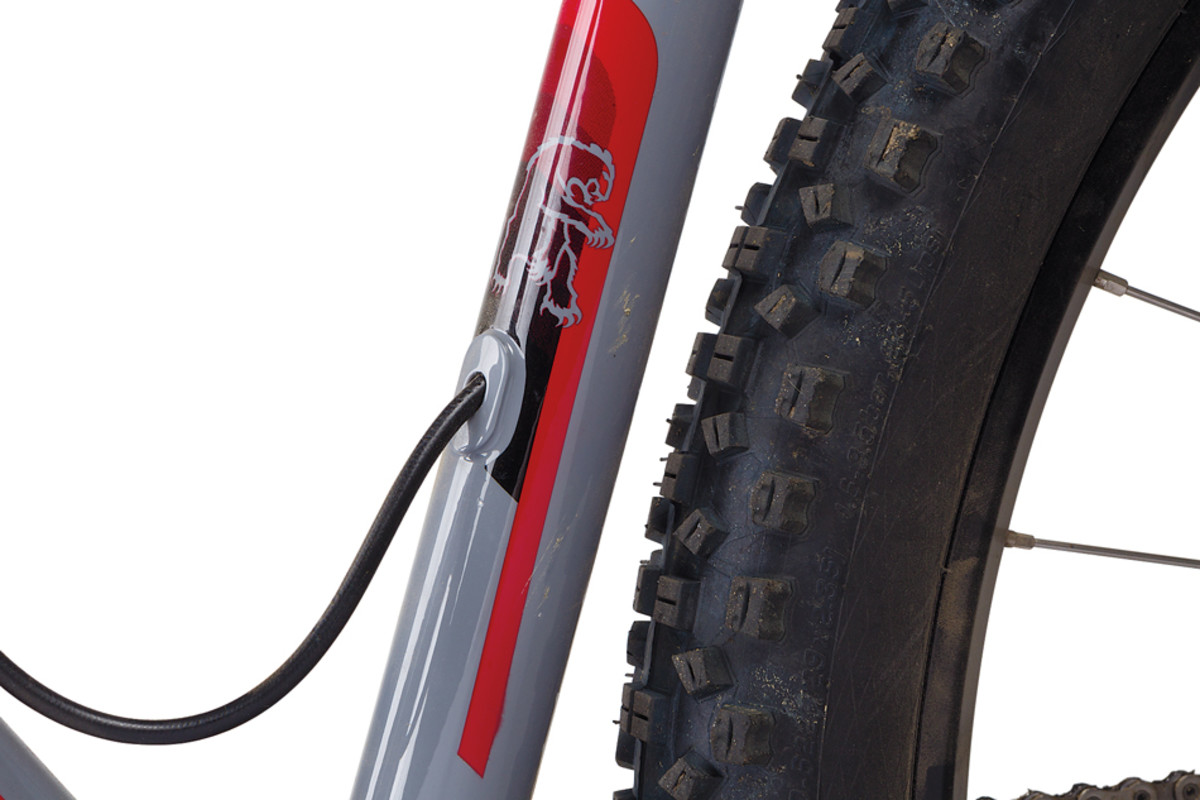 As far as fit goes, at 6-foot-1 I was quite comfortable on our large-sized test rig. I wouldn't consider sizing up, even with the intention of running a stubbier stem: Our test bike was outfitted with a comfortable yet lively 60-millimeter Chromag Ranger stem and 750-millimeter carbon Fubar–a pairing I got on with quite well. As far as I'm concerned, bars wider than 760 millimeters should be paired with a full-face and a lift pass.
Chromag recently prettied-up the Rootdown with a handful of updates. Most notably, the Whistler-based brand stiffened the rear end with a 142 x 12 thru-axle and drilled the seat tube to allow for a clean setup with an internally routed dropper post. The rear brake and derailleur are externally routed for profanity-free servicing. The Rootdown oozes craftsmanship, despite being the "production-level" frame built in Taiwan rather than Whistler. If you want a Canadian-made bike, Chromag also offers the Surface, a very similar frame made in British Columbia out of higher-grade chromoly.
Who should buy this bike? That's a tough one to answer in traditional terms. Techno-weight-weenies looking for an uber-optimized superbike aren't going to be satisfied with the Rootdown. But if you're looking to spend less time and money at the shop or just want to get back to the essence of riding, the Rootdown is a trail rider's hardtail with a simple, timeless look that's a riot to rip. Hop on, twist the throttle, and let the trail knock a smile onto your face.
TESTER 2: RYAN PALMER
LOCATION: SOUTHERN CALIFORNIA
The Rootdown is the brother of the Surface and is one of what Chromag calls its "production" frames. Rather than being made to order at its Whistler, British Columbia, headquarters like the Surface, this frame is handmade to Chromag's specifications in Taiwan. Calling it a production bike, however, is somewhat of a stretch because in the scheme of things it's a pretty low-volume operation. And, despite what some may believe, Taiwan is filled with highly skilled craftsmen and women. This is evident in the Rootdown's tidy and uniform welds, and spot-on alignment.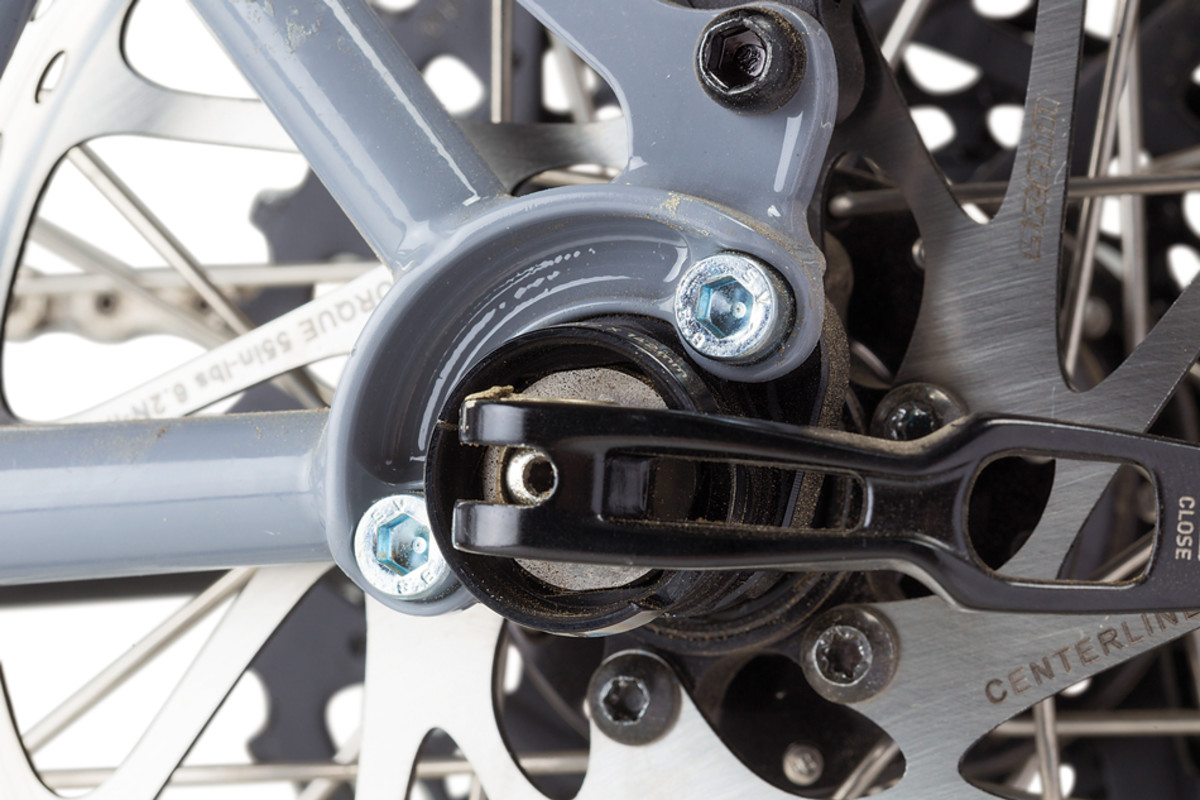 You don't need to read the Chromag logo to recognize that this 29er hardtail measures wins in units of fun, not on the stopwatch. Every time I look at the thing sitting there begging me to ride it, all I hear in my head is a maniacal laugh–which is the same type of laugh that comes out of me 100 percent of the time I'm riding it. Downhill, that is. I did win a spontaneous hill climbing competition on a staff ride up a super steep fire road, but all and all, the Rootdown has a strong descending bias, especially given the stock Schwalbe Super Gravity rubber–some of the burliest all-mountain tires on the market. A quick tire swap could potentially save pounds and massively increase acceleration, but that would be taking this bike out of its element. Hardtails are a pain in the ass to climb technical trail on anyway. I always wind up in a monkey-humping-a-football position while trying to clean technical crux moves that are otherwise a breeze on a suspension bike. With this reasoning, it seems perfectly fitting to focus on making hardtails that, like me, favor the descents. That's precisely what Chromag's mission is.
Riding hardtails connects us to the trail more deeply than the bruising they cause. In many ways the added challenge brings back fond memories of growing up finding flow on granite-smattered East Coast singletrack built for men carrying muskets, not kids riding bikes. There's probably no better feeling to a mountain biker than controlled two-wheeled drifting through corners or stuffing the rear wheel into a corner and feeling it spring you off the apex. This is the Rootdown's specialty. The steel frame returns energy like a Chinese Ping-Pong champion, shooting you out of berms with a feeling that absolutely no suspension bike can replicate. Handling is snappy and deliberate, and the big wheels help maintain speed through the rough and up the ante on traction.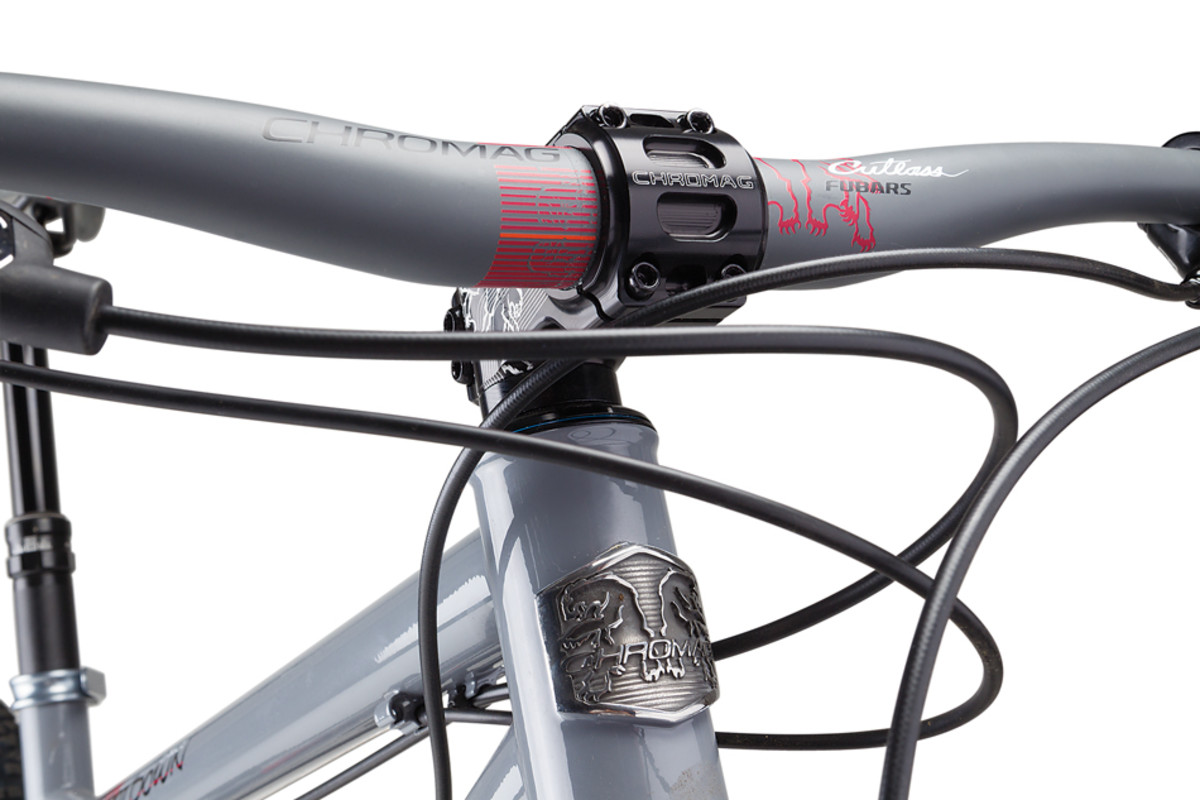 Chromag is now offering complete bike builds in a couple trim options, with the Rootdown starting at $3,544 dressed in a SRAM X9 drivetrain, RockShox Pike RCT3 fork, SRAM Guide RSC brakes and Hope hubs spun with DT Spokes to Stan's Flow hoops. Stepping up to the SRAM XX1/X01 group will run about $4,500. Our test bike came dressed with upgrades such as RockShox Reverb Stealth dropper, plus Chromag's carbon-fiber Fubars Cutlass handlebar and Trailmaster DT saddle that match the grey and red paint scheme. These bumped the price up to about $4,900, but the matching bits really spruce up the look. If you just have to have a made-in-B.C. frame, the Surface shares the same geometry and trim options for about $930 more–as well as being offered in, as the Chromag website states, any color you want.