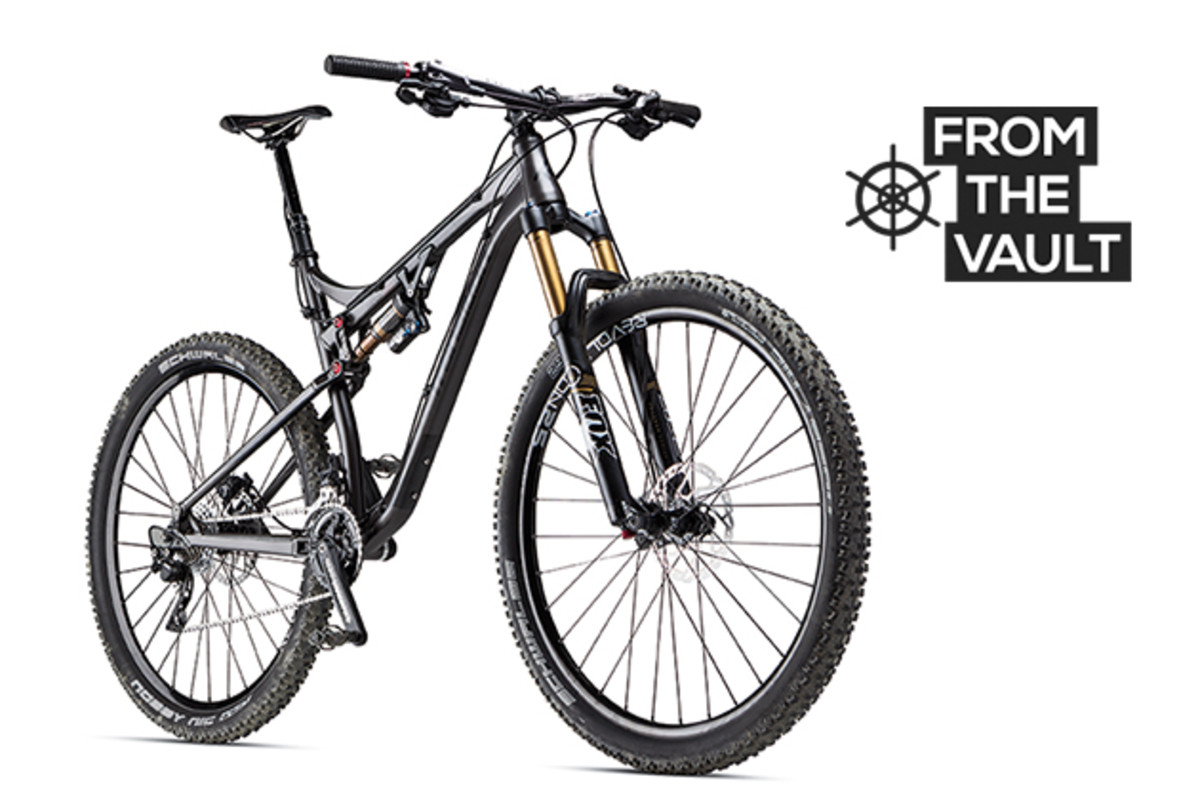 Transition Bandit 29
$4,100 ($1,550 Frame Only)
Transitionbikes.com
TESTER 1: TRAVIS ENGEL
TEST LOCATION: SOUTHERN CALIFORNIA
THERE'S A MARVELOUS AMOUNT OF TECHNOLOGY PACKED into today's bikes. But we should be as grateful for simple advancements like short stems and sloping top tubes as we are for through axles and disc brakes. While folks in white lab coats are making our bikes lighter and faster, rider-driven frame manufacturers like Transition are making them more fun. So we're always eager to see Transition's take on the fun-starved world of big wheels.
Often, 29ers sneak into the trail category just by slapping on some extra travel. The Transition Bandit takes a different approach. Its 120-millimeter rear travel and 69-degree head angle land it in the middle of the pack. But Transition took care to keep the chainstays snug and the stem length even snugger. This is the case across the Bandit 29 lineup, but the one you see here stands out by offering a unique suspension spec.
The Float X CTD blends XC and DH technology. I needed considerably less air pressure than normal, even when favoring the Descend position. And the roomier damping circuit broadens the steps between the CTD settings.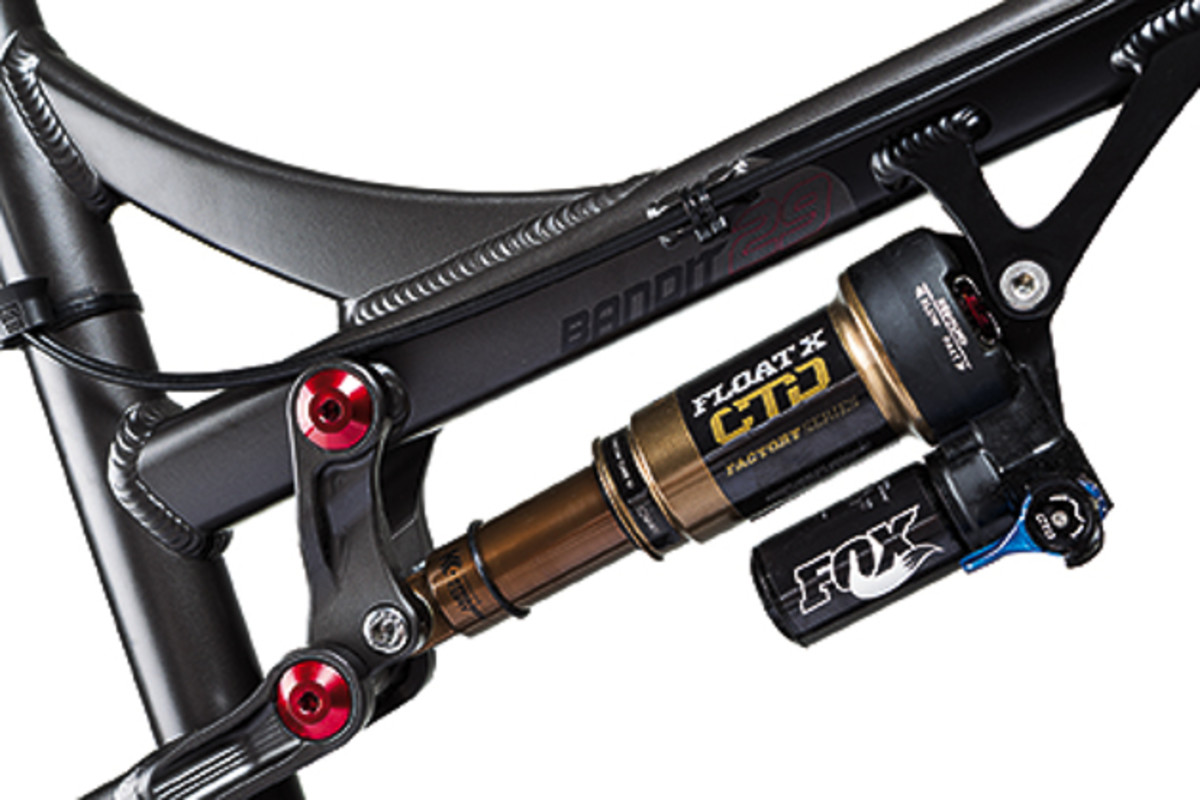 The fork is also delightfully out of place. The 130-millimeter Fox 34 is just 10 millimeters taller than the Bandit's other spec options, but the thicker stanchions inspire confidence through steep and hairy sections that most 5-inch 29ers would rarely see.
These options might leave some folks scratching their heads. Any bike with such a use in mind should have bigger travel, smaller wheels, or both. But my helmet and gloves were on before I got a chance to scratch my head.
The Bandit and I spent a lot of time up and down a local 12-mile grab bag of the best that Southern California has to offer. When ascending trails like this, I prefer to leave the rear shock in its softer settings, but I noticed a little nagging high-torque pedal feedback. Ticking the trail setting up a notch aptly remedied this, and the Bandit climbed like a 29er. I point out the obvious because most big-wheeled trail bikes lack the responsiveness of the XC machines we once assumed they would always be. But the Bandit does not descend like an XC machine. When the mid-size rock gardens widened out, I found myself hopping in and out of creative lines in a way that could only be done with the perfect balance of big-wheel forgiveness and moderate-travel liveliness.
Several other rides were spent on slow, steep puzzles of rocks and ruts. This is when I most appreciated the 34-millimeter fork and stock 50-millimeter stem. In scenarios where confidence and commitment couldn't be replaced by long travel and slack angles, the front end went where I forced it, and the big wheels allowed me to force it toward whichever bumpy line I chose.
Especially with this unique spec, the Bandit begged to be played with. Some 29ers win by getting up the hill first, some by making rock piles feel like pillow forts. The Bandit wins by having the most fun.
TESTER 2: RYAN PALMER
TEST LOCATION: SOUTHERN CALIFORNIA
THE BANDIT 29 IS A BIG-WHEELED BEAST OF A BIKE, LETTING nothing stop it from its agenda of killing trails with pinpoint precision. I found that I was able to tell the Transition exactly where I wanted it to go, and it dutifully obeyed every command.
On all but the steepest climbs, the front wheel remained planted, only ever coming unglued on one particular, nearly unrideable section. Navigating up tight, slow-speed switchbacks was no problem, despite my expectation for that to be the bike's weak point.
For efficiency the ultra-sensitive rear end definitely needs to be kept at bay by using the shock's platform options to prevent bobbing. I found the happiest medium between platform, suppleness and traction in the middle Trail setting. Long rides aboard the Transition took their toll on me, mostly, I think, because of its weight. At 31 pounds sans pedals, it's not particularly nimble on the climbs, but if you've got the pipes, it'll truck through any terrain you can huff it over.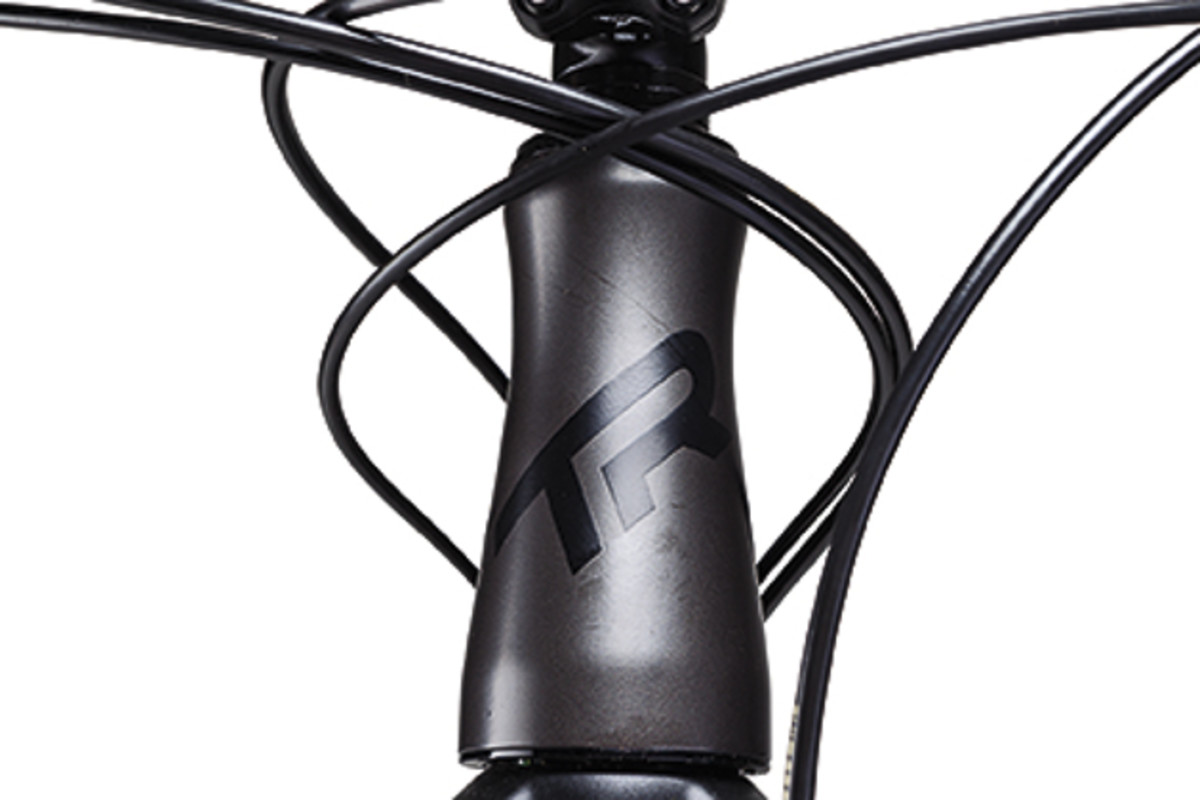 The suspension is an interesting part of this particular 'enduro' build. It's easy to tell that Transition is a rider-based company just by looking at the way it recognizes and offers suspension options and upgrades in its build kits. Our Bandit 29 came with all three available upgrades: Fox Float X shock, Float 34 130 fork and RockShox Reverb. With Fox CTD Adjust, Kashima-coated suspension in the front and rear, there is about $1,700 in boingy bits alone.
Most often found on longer-legged machines, the Fox Float X shock might seem like an odd choice for a bike like this, but it dampens the 120 millimeters of rear suspension beautifully, both climbing and descending. Trail mode on this shock feels much less harsh than with the smaller volume Float shock, providing a nice platform without any harsh spiking. Descending performance is consistently reliable, even during long, demanding losses in altitude when other shocks can heat up and change damping characteristics.
I did find the suspension feel to be a little more linear than I typically prefer, but this is a personal preference and can be adjusted using air volume spacers in the shock. The 34-millimeter-stanchion Fox Float 130 fork is stout and buttery smooth, and has a wide range of adjustability. No complaints there.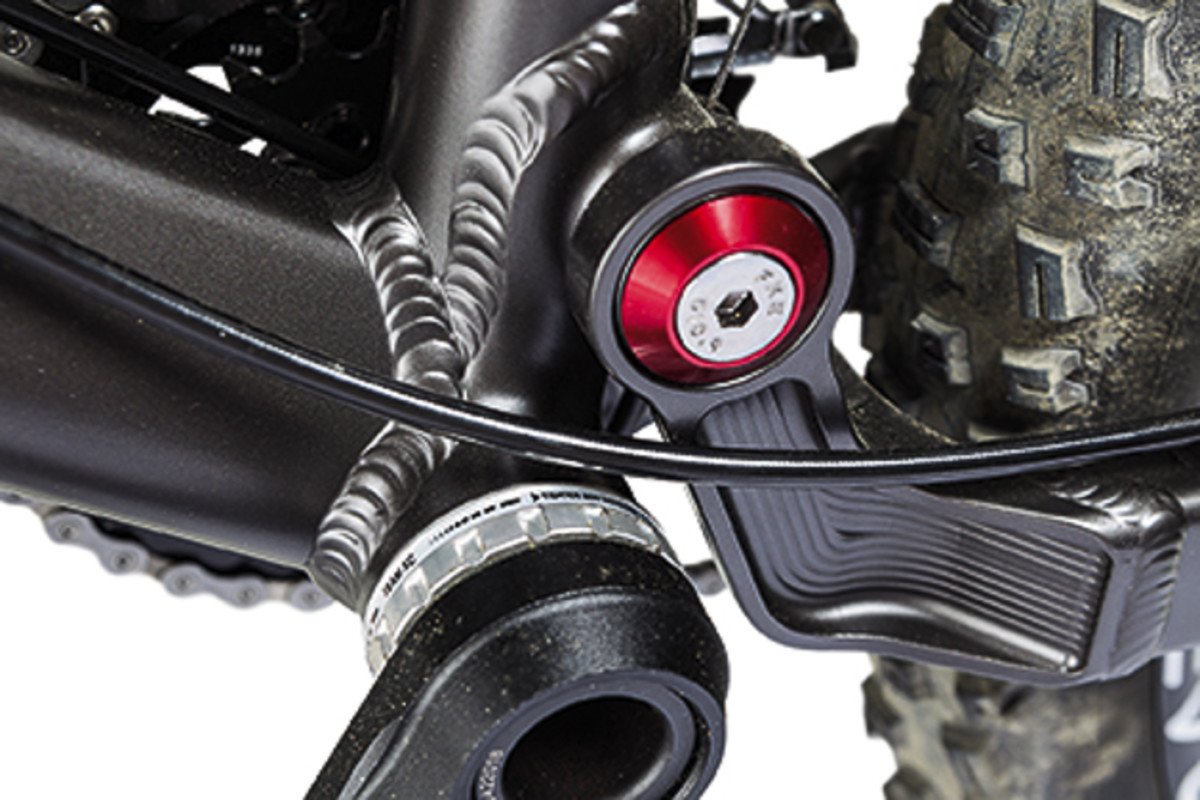 I had a blast pushing the Bandit 29 on descents. As I mentioned early on, the Bandit handles with precision, a characteristic not always found on big-wheeled bikes. Steep, chunky descents are no match for the bike, thanks, in part to the short 50-millimeter stem and 760–millimeter bars. I would not go so far as to say that the Bandit 29 is playful, but what it lacks in playfulness it makes up with its handling and big-wheel rollover.
The only things that made me uncomfortable were the Schwalbe Nobby Nic tires that came on the bike. These tires do not excel in desert conditions, and I found myself losing traction on the dust-covered rocks and marbles-over-hardpack on my local trails. Transition also offers a 650b wheeled Bandit with 140 millimeters of travel, which we're looking forward to testing as well.
For this build, Transition smartly specs Shimano SLX brakes, XT rear derailleur and SRAM X7 front derailleur. Shimano SLX shifters click the chain across the Shimano 11-36 10-speed cassette and Race Face Evolve 24/36 double rings. Transition branded wheels and a house brand ANVL seat round out this smart mid-level build. The Bandit 29 is another solid bike from the shredders up in Bellingham, Washington.
TRANSITION BIKE'S TWO CENTS:
We try to spec our bikes so they can work on almost any style of terrain, but being a Northwest company, everyone here at Transition has a preference toward burlier forks, short stems and responsive and efficient rear travel for climbing. Our mountains are steep and tall so we have to earn our turns, and once at the top, we want the bike to be extremely aggressive and playful. These builds may seem out of the norm, but we don't really worry about having the same amount of travel front and rear. It is more about the total experience on the bike and not the individual numbers. It is true it could be considered overkill for some areas, but we love giving our customers the option to go big with their trail bike. –Kevin Menard, Owner, Transition Bikes