Originally published in the May 2014 issue of Bike Magazine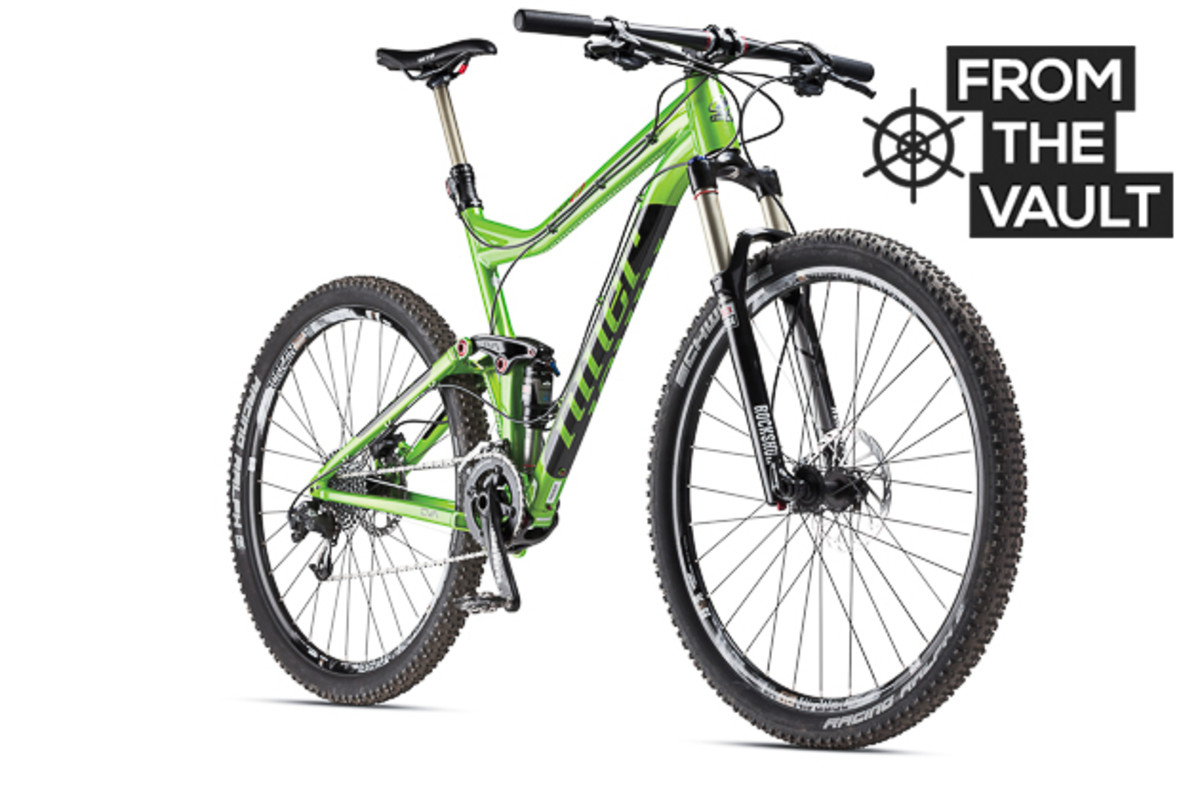 Niner RIP 9 | $3,000 ($1,850 frame only)  | ninerbikes.com
We test a lot of bikes that most folks could never afford. We kind of have to though, because most of the innovation begins at the high-end and trickles down. To see what's driving our sport we just have to grin and bear riding $10,000 bikes around. Plus, nobody picks up an auto magazine for the new Kia Rio. We want to read about and picture ourselves behind the wheel of 500-horsepower supercars. But every now and again we need to get back to reality and see what's actually out there for us.
There's not a lot of 'ground breaking' or 'game changing' happening in the aluminum world. Carbon bikes are getting all the engineering attention, but not many of those advancements can trickle down to alloy, so it has been demoted to a budget material. This is not the case at Niner. The Niner Rip 9 is attainable, but not an afterthought. A new air-forming method is used to create more advanced and precise tube shapes that Niner says can be up to 25 percent lighter than hydroforming, without sacrificing strength. Niner claims that the new Rip 9 frame weighs only .65 pounds more than the RDO carbon frame, but you'll be left with an extra $1,050. Large diameter bearings and pivot axles ensure that it'll stick around a while.
The new Rip 9 has 125 millimeters of travel, up 10 millimeters from last year, and the bike is a delight to ride. Niner's patented CVA suspension design pedals efficiently, so uphills breeze by, and the extra travel is a blast when it's time to go back down. Niner publishes headtube angles as 70.5 degrees with a 120-millimeter fork and 69.5 degrees with a 140-millimeter fork, but I measured it at 68.5 degrees with the stock 130-millimeter RockShox Sektor RL. Whatever the number, it felt comfortable, even down the steepest trails.
We chose the most affordable build kit, the SRAM X7. I was especially impressed with the performance of the Sektor RL fork and Monarch RT3 shock. I swapped the stem for a shorter one, but that's preference. The frame comes with dropper-post routing, which I immediately took advantage of by slapping on a KS Lev.
It's nice to see advancements being made in aluminum. The Niner Rip 9 is a phenomenal frame and the X7 build is an excellent way for mere mortals to get on one. The carbon RDO overshadows its alloy counterpart, but this bike is worth a second look. –Ryan Palmer