Why do I ride my mountain bike? I've been trying to nail down the answer to this for the past decade or so. It used to be an adrenaline-pumping tool for racing down hills, inching for tiny fractions of time and risking it all in hopes of standing atop a glorified plywood box spraying cheap Champagne. Don't get me wrong; It was nothing but fun in the fast lane. I had some of the most memorable and rewarding experiences of my life traveling the world racing bikes, but eventually it grew stale. While my love for the bike hasn't changed, my approach to riding it certainly has. I've landed on a definition that, to my core, I believe in and feel many other riders can relate to as well: The mountain bike is the perfect tool for adventure.
Countless overnight bikepacking excursions and three large expeditions later, my definition of the mountain bike has evolved. Through bikepacking you can cover vast amounts of rugged wilderness and see some of the most interesting landscapes and diverse cultures on earth. The undeniable joy of riding a bike is at the center of it all, but there is this new element of discovery and exploring the unknown that you just can't get at a race or on a trail at home. It's a great excuse to scheme to go somewhere you otherwise would never have gone. There is always trail to be found.
In bikepacking, there are no hard rules. For me, it's about taking your time, enjoying where you are and finding the best trails. Ideally, you get the miles for the day out of the way early, set up basecamp, take the bike bags off and ride out of camp, where often you find some of the most pristine ribbons of singletrack imaginable. The mentality is akin to many ski expeditions: Haul necessary gear into the most ideal locations, then enjoy riding incredible bits of trail. Often we ride a few days to somewhere incredible and set up camp in one spot for a day or two. Riding with bags is still fun, but it's nice to put them down and shred for a bit.
A bikepacking kit is always in flux, and always being further refined. This is what my setup currently looks like:
BIKE SETUP | As an ex-pro downhill racer, I wasn't about to sacrifice the playful and aggressive qualities of a full-suspension bike. It just isn't in my DNA to ride a hardtail when I'm on the world's most rugged and pristine singletrack. I want to be able to experience these trails at full value, so the Yeti SB5c is my clear choice.
BAGS | When I got into bikepacking I did my research on who produced the best bags to complement a full-suspension bike and landed on Revelate Designs. I use a Sweetroll for my sleeping bag, sleeping pad and portion of the tent; a Pocket for my daily food rations; and a Viscacha seat bag for my extra clothes, rain gear, extra food and dead camera batteries. Even loaded, the bike still rips. I also use a 24L CamelBak 14er NV. I've found this to be the perfect size for carrying 3 liters of water, some camping and personal supplies and my camera gear.
FOOD | Food is one thing I've had to rethink and refine. On my first large bikepacking trip I just packed a bunch of energy bars and called it good. Now it's all about real food. I prefer food that my body craves and enjoys, and that is easy to eat and digest. For breakfast, I pack oatmeal with seeds, nuts and dried fruit; Justin's Nut Butter, Skratch Labs Energy Chews, beef jerky and trail mix for snacks; a buttery Skratch Labs cookie with bacon, chocolate chips, peanuts and other tasty mix-ins for lunch; and a freeze-dried meal for dinner. The extra salt in these is appreciated after a long day in the heat. Don't torment your body with bars; they don't work for days on end. Typically I'm traveling in alpine environments with plenty of clean water. I bring Aquaria drops to treat water if there is any chance of contamination. If the water isn't going to be as clear, I opt for my Platypus GravityWorks filter. Don't forget a little bottle of hand sanitizer to reduce the risk of a stomach bug.
COOKING | On domestic trips I use my Sol-Ti JetBoil. It's fast, light and efficient. If a flight is required I will use my MSR Whisperlite International. This stove is reliable and can run on just about any kind of fuel, including normal gas from the gas station. In mountains like the Andes or the Caucasus this has come in handy, as JetBoil fuel canisters can't be found. I bring a spork, a water bottle for hot drinks and coffee, and a Sea to Summit collapsible X-Pot kettle.
SLEEPING | I have gotten battered in some pretty burly storms, but the Big Agnes Fly Creek 2 Platinum tent has always come out on top. It weighs just over 2 pounds and gets the job done for a two-man setup. Big Agnes also has some pretty solid one-or three-man setups that I have used in the past. The optimal sleeping bag depends on where you are going and what the conditions will be. For summer alpine missions I usually pack my 30-degree Big Agnes Lost Lake SL. I use the Big Agnes Double Z pad, which keeps the alpine comfort levels at an all-time high.
CLOTHING | I always bring good wool socks for riding and a spare set that I store in my sleeping bag. It's not uncommon that your riding shoes and socks will be soaking wet for days on end while traveling through rugged alpine environments, so having dry socks for sleeping is key. I bring top-of-the-line Outdoor Research rain gear, top and bottom; this is not something to skimp on. For a down layer, either the OR Cathode or Deviator jackets are my picks. A warm beanie and a Buff also go a long way.
BITS AND BOBS | I like to split up spares among the group. Typically we take spare spokes, a spare derailleur, a spare segment of chain, quick links, chain lube and basic tools. I opt not to bring a GPS in favor of a solid topo map.
Trekking routes are my go-to when searching for new bikepacking options. Often there is great singletrack and wild terrain worth exploring. Most people would advise newcomers to ease into bikepacking with an overnight mission. Forget that. Plan a trip that's four days minimum. You'll learn more and you will be dialed for your second trip. The mountain bike is the perfect tool for adventure. Get after it.
---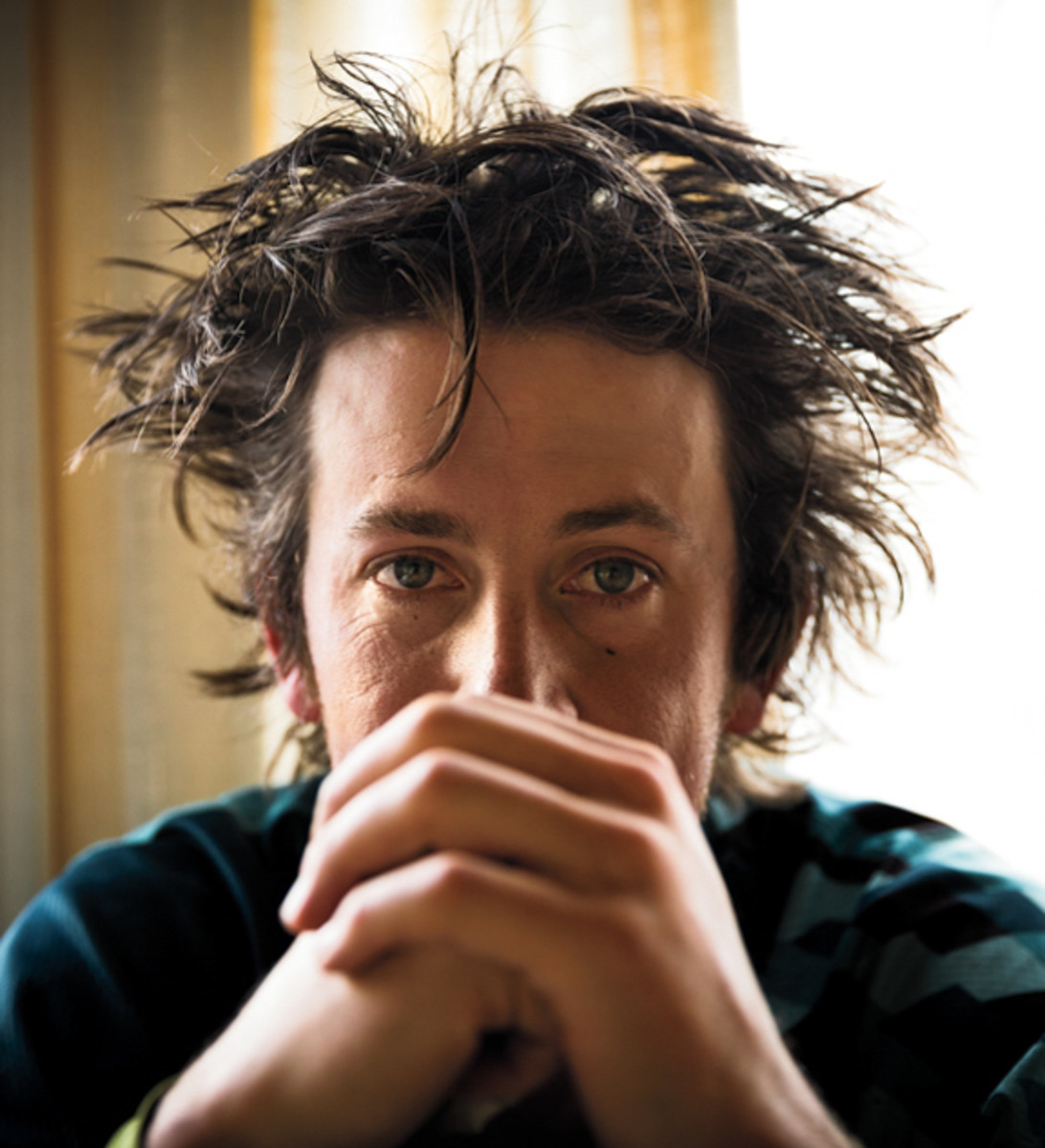 Joey Schusler
Age: 25
Home Base: Boulder, Colorado
Notable Expeditions: Huayhuash, Peru; Colorado Trail; Caucasus Mountains
Joey Schusler is an award-winning adventure filmmaker, photographer and professional mountain biker who has bikepacked in locations around the world. His roots in mountain biking span a decade-plus racing career, where he competed in World Cup Downhill and now enduro. These days, his focus is on bigger and wilder adventures to the far corners of the globe, with a camera always in hand. He has been a Yeti Cycles athlete since 2008 and is one of the lead ambassadors for the brand.
---
Related: