Today's mountain bikers are all about having options based on personal preferences, and gear manufacturers are listening. Take gloves: On one hand you have those interested in Mad Max-worthy knuckle and palm protection, while another large segment of riders prefers the super-thin and nearly undetectable variety. Based in the Pacific Northwest, Dakine's glove line covers a wide range of intended uses and rider preferences. For example, the brand's Sentinel glove line features D3O impact-resistant-padding on the back of the hand and palm for maximum protection, while the Exodus lives on the opposite side of the spectrum.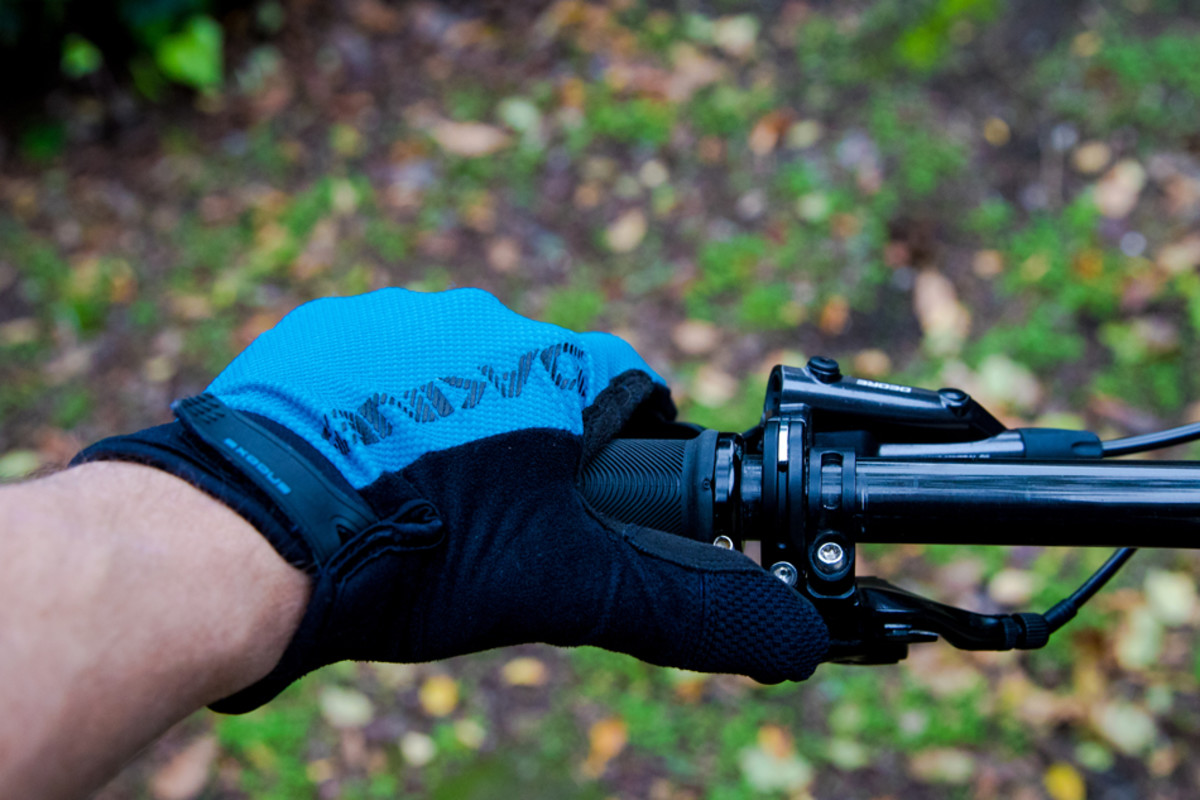 From a few feet away, a pair of Exodus gloves appears rather unassuming. The four-way-stretch nylon material making up the back of the hand and the synthetic suede Clarino palm are commonplace in today's glove game. The palm features a one-piece seamless construction, but what separates it from many thinly palmed gloves are three, 2-millimeter-thick foam pads placed at pressure points where the hands meets the grips. Along with the subtle palm protection, Strava segment stalkers and Instabraggers will appreciate the touchscreen-compatible silicone fingertips. Not to be overlooked, the microfleece thumb can pull clean-up duty on chilly weather snot rocket residue.
As one who prefers minimalist gloves (actually, I prefer no gloves at all), I expected the foam padding to rub me the wrong way. I've experimented with a variety of versions of this style of glove construction over the years, and often the ones with obvious palm protection makes holding grips feel like I'm grabbing the center of a rolling pin, and mute handlebar feel in the process. In this case, though, the thin palm padding is only in a few high-pressure locations, and the majority of the palm is made up of a relatively thin single layer to help keep material bunching or unwanted movement at a minimum. Although I still prefer to pop wheelies au naturale, I certainly appreciated the Exodus' overall comfort and bar feel. For riders interested in a lightweight, minimalist glove with a bit more padding in the palm, the Exodus just might be the one.
MSRP: $17 – $25 based on color and size
dakine.com