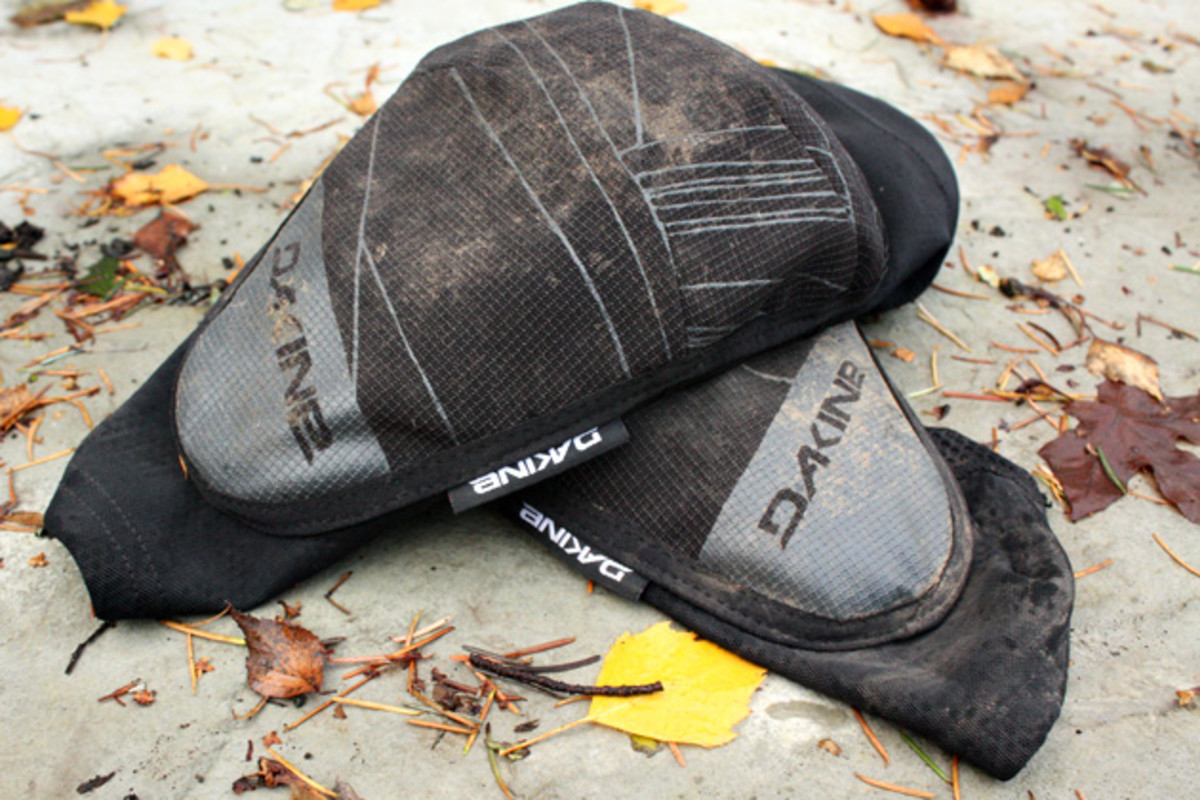 DAKINE SLAYER KNEE PADS | $65 | DAKINE.COM
This past summer, Dakine announced that they were getting into the body armor game. What's more, they made that announcement with a couple sets of promising knee pads in hand. What you are looking at here are Dakine's Slayer knee pads–and if you haven't seen them in stores yet, well, that's because it's more of a Spring 2016 product. In short, they're coming to a bike shop near you soon. We, however, have been flogging a couple sets for the past couple months and thought it time to lay down some adjectives and verbs.
The Slayer is a relatively lightweight and sleek pad aimed at folks who are pedaling big miles over burly terrain and are looking for some extra protection, but still aren't keen to strap on something big, heavy and hot.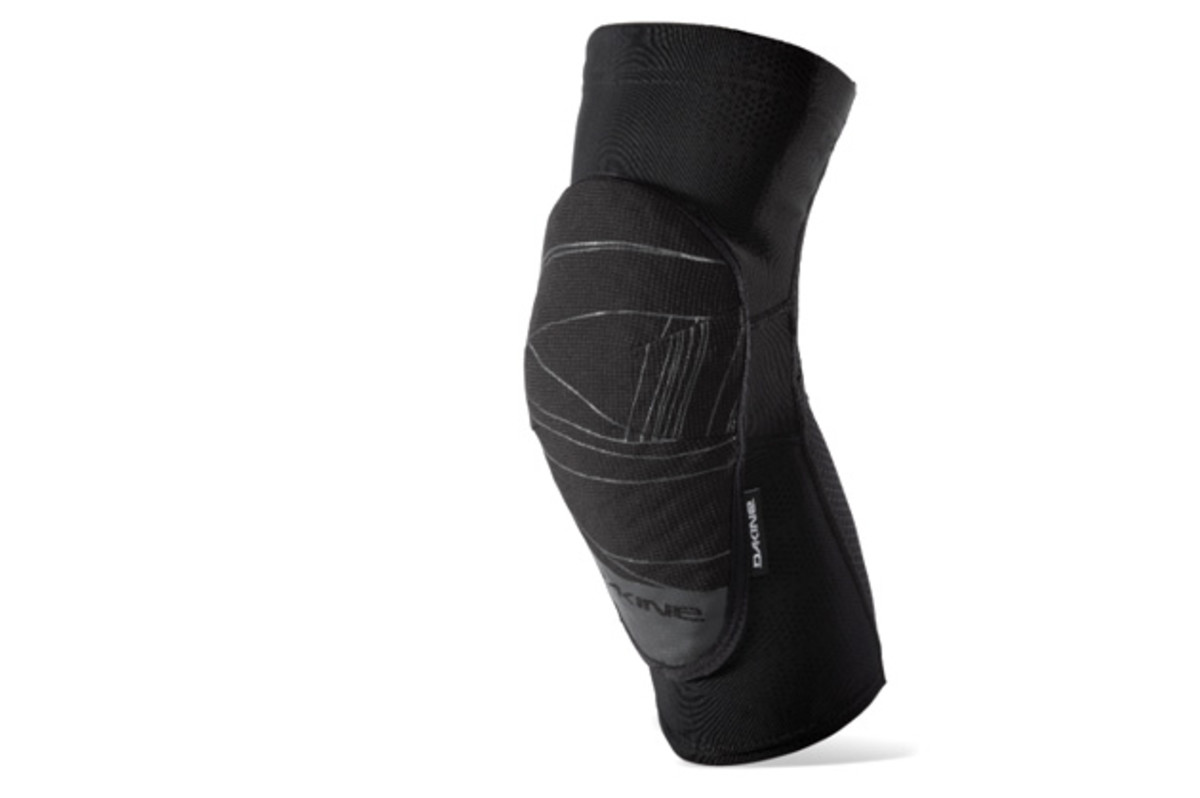 There are, of course, a whole lot of pads that fit this general description. What sets the Slayer apart from a lot of them is that it actually offers a decent swath of protective material. The actual padding is constructed from DK Impact Foam–soft, squishy stuff that is nice and bendy as you turn circles, yet hardens up on impact, a la the Visco-Elastic Polymer padding popularized by brands such as d30 and VPD (POC). The takeaway here is that, despite the sleek appearance of the pad, your knees benefit from the kind of protection you can achieve with big, bulky EVA foam padding.
Unlike a lot of other minimalist knee pads, however, the Slayer offers a fairly generous swath of the squishy, protective stuff. There's good coverage of the knee cap and a fairly long stretch of the stuff extending down your shin, which–as anyone who has ever had a rock fly up and whack their shin can attest to–is a beautiful thing.
The Slayer stays in place via a whole lot of silicone gripper material. I had my doubts when I first saw the pads–frankly, I prefer pads that sport some sort of Velcro strapping closure, but I have to hand it to Dakine, these things haven't budged once throughout a fair number of rides now.
Having just lauded the Slayer's stick-to-it-ness, it's worth noting that if there is a downside to the Slayer pads, it's that, well, they don't budge: Removing a wet pair of these things can be a bit of a bear. Lots of tugging involved. And some swearing. Though, to be fair, I'd rather struggle a bit to remove a set of pads than find myself constantly tugging them back into place during a ride.
Dakine will also soon release a more purely gravity-oriented knee pad, the Hellion. Both models will be out in the wilds this coming Spring.
Related:
Review: Leatt Airflex Knee Pads