Leatt is one of many protection companies working on methods to improve helmets. MIPS is probably the most ubiquitous system for reducing rotational forces at the moment, but some brands like 6D have developed their own technology.
The small blue 'Turbines' seen in the photo above are Leatt's answer. Leatt says that the Turbines, which are made of a non-Newtonian material Leatt calls 'ArmourGel,' deform to absorb both vertical and rotational forces, reducing rotational acceleration to the head and brain by up to 40 percent, and cutting up to 30 percent of the force from impacts at the concussion level. The Turbines are somewhat similar to 6D's Elastomeric Isolation Dampers, but unlike 6D's helmets, which use two layers of EPS, Leatt's lids place the Turbines directly against the skull. Leatt's helmets also employ Don Morgan's V-foam EPS, which is two layers of foam with opposing conical structures that promises superior deformation and compression properties over a standard EPS.
Leatt is very focused on keeping the weight and size of its helmets to a minimum, saying that a 10-percent reduction in weight yields an equivalent reduction in rotational forces, and a 10-percent reduction in size yields a 20-percent reduction in rotational forces.
From the outside, you wouldn't think there's anything unusual going on with Leatt's helmets–the brand has definitely succeeded in keeping their silhouettes and weights to a minimum.
Leatt DBX All-Mountain Helmet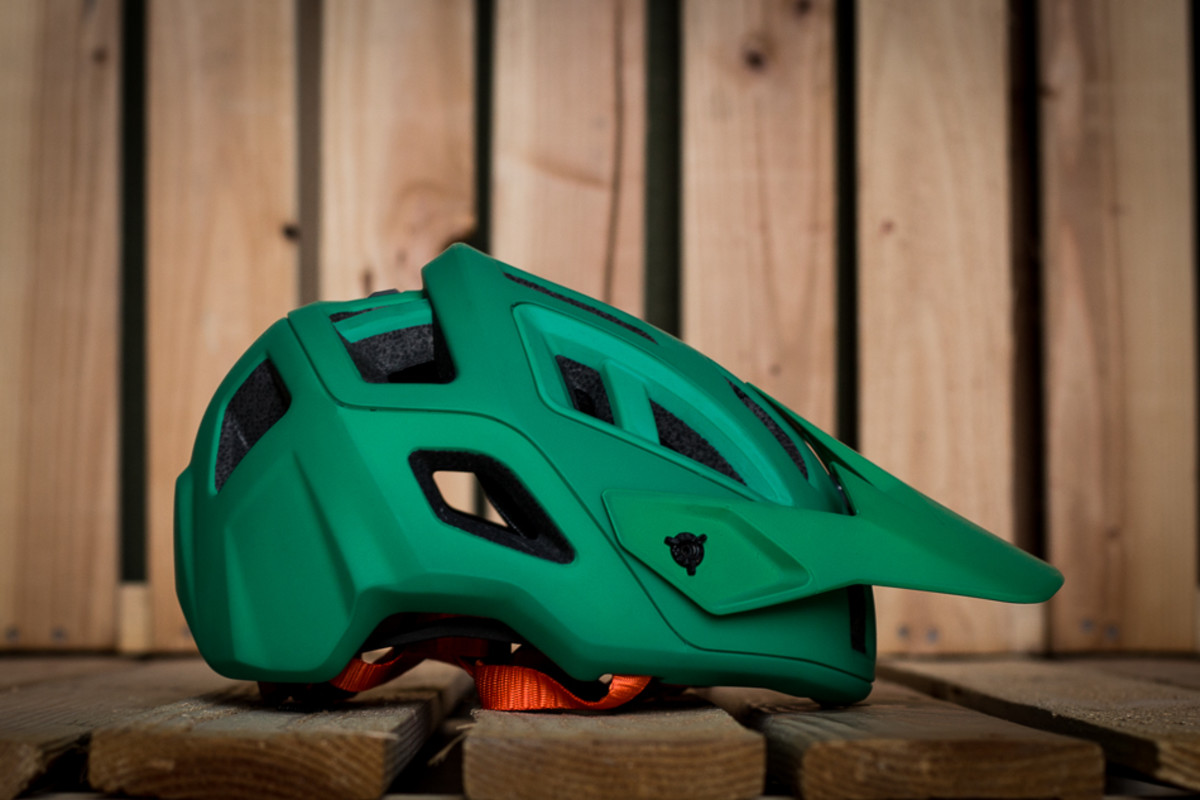 The All-Mountain helmet features an adjustable visor and 18 vents in its polycarbonate shell. It also uses a Fidlock magnetic closure and is certified and tested to EN1078 and CPSC 1203 standards. Weight is around 375 grams. The All-Mountain helmet is not compatible with the chin bar that comes with the Enduro version, since it lacks the hardware required to mount it.
Leatt DBX Enduro Helmet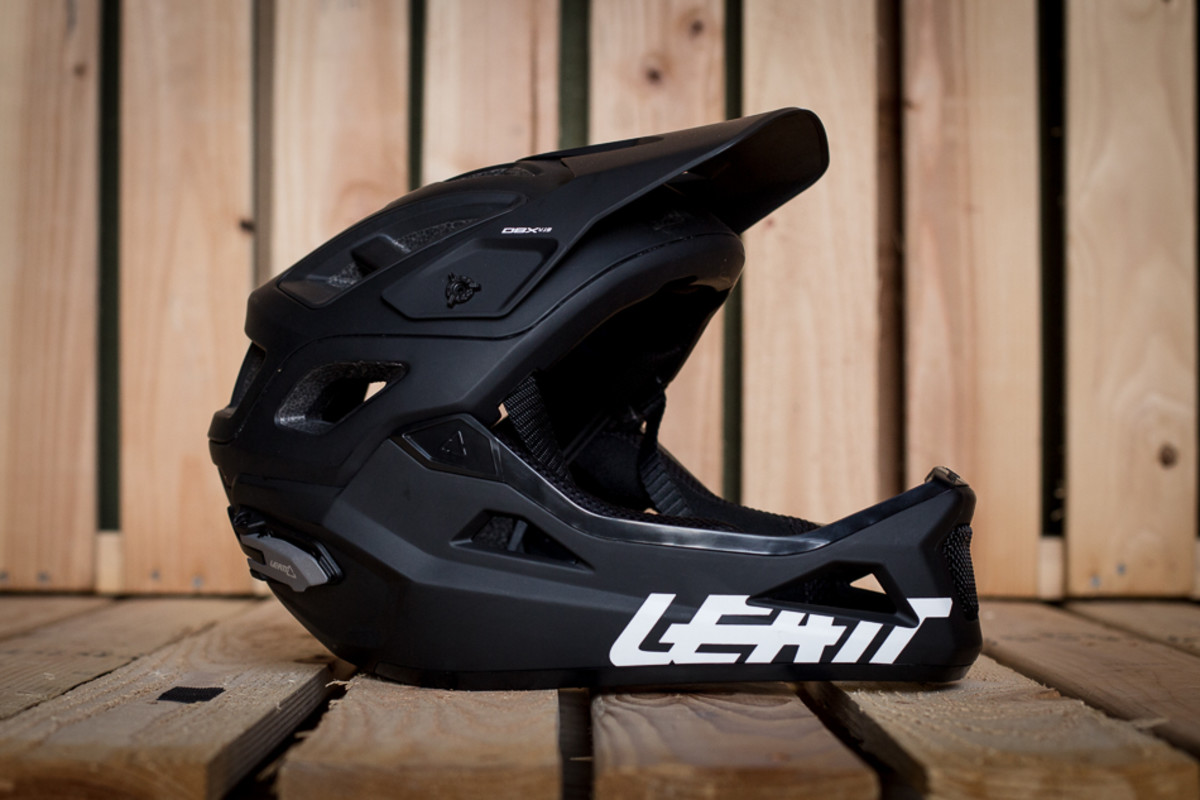 Like Giro's new Switchblade helmet, the DBX Enduro–which is built on the same shell as the All-Mountain helmet–features a removable chin bar. The Enduro features 18 vents in its polycarbonate outer shell, and sports the same Fidlock magnetic buckle as the All-Mountain version. The helmet is certified and tested to EN1078 and CPSC 1203, while the chin bar is certified and tested to pass ASTM1952. Weight is around 700 grams, or about 375 without the chin bar.
Leatt DBX Downhill Helmet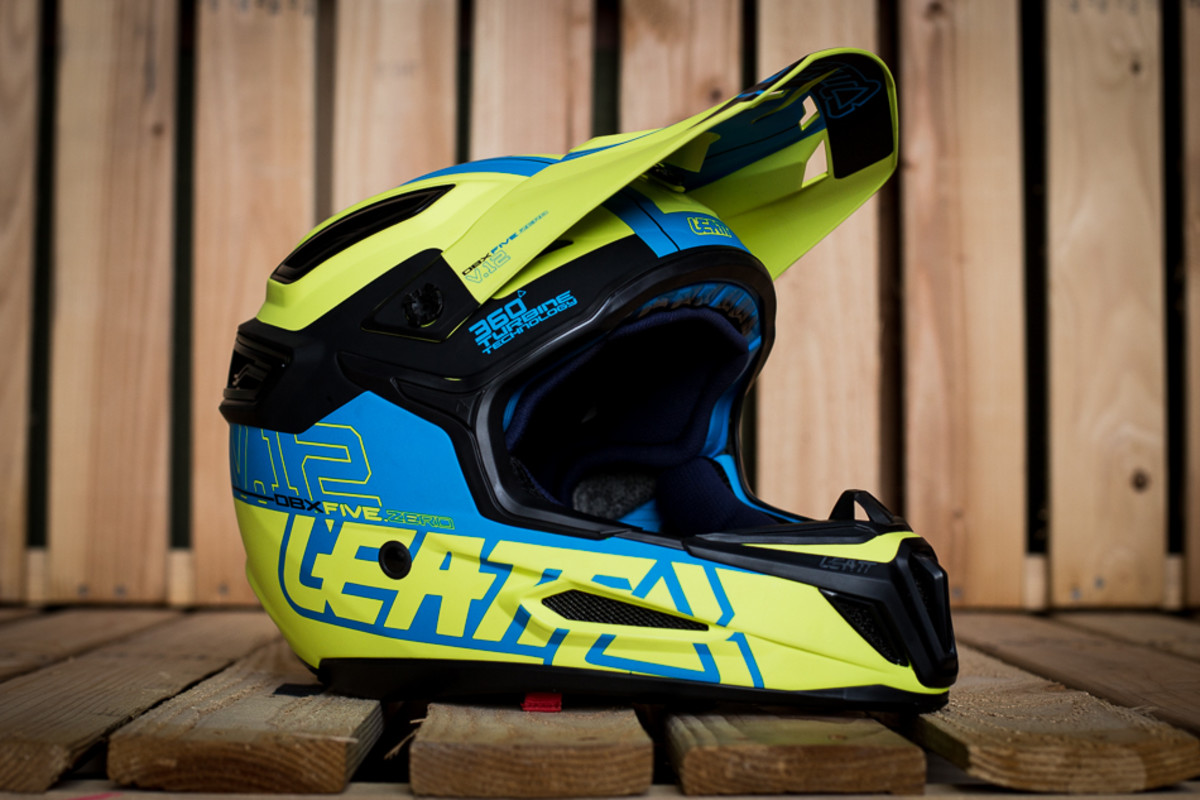 Leatt's full-face helmet comes with either a carbon ($500) or composite shell ($400), with 18 vents in both versions. The helmet is designed for compatibility with neck braces, and also makes use of the Fidlock buckle. It's been certified and tested to EN1078, US CPSC and ASTM F1952–10. Weights start at 950 grams.
The All-Mountain and Enduro lids are scheduled to be available in February, with pricing yet to be announced. The downhill helmet is available now.