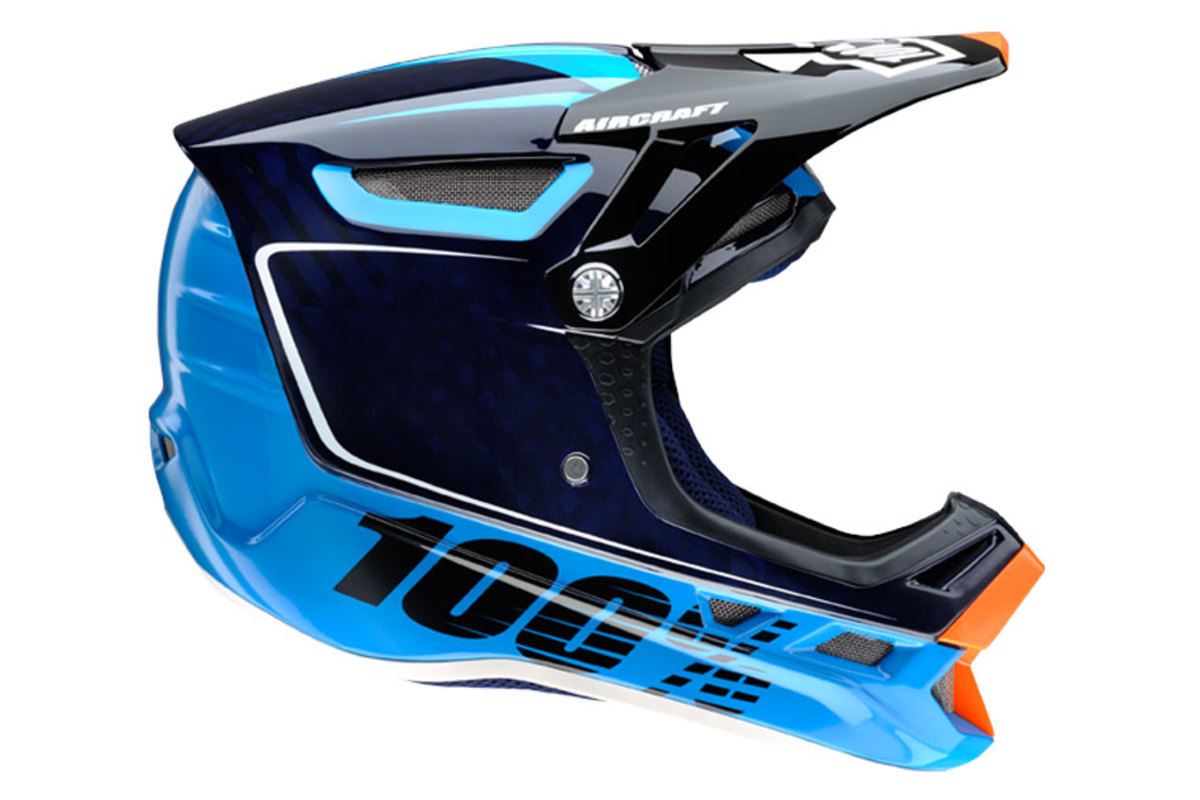 From 100%:
The premier full face from 100% has landed. The Aircraft is precision engineered with a Carbon/Kevlar composite shell providing an ultra-lightweight design. Airflow is managed through 25 channels to create the most ventilated helmet available.
Removable and washable comfort liner, emergency release cheek pads and aluminum hardware complete the package. Each helmet comes with a durable helmet bag with integrated goggle pocket.
The Aircraft comes in 4 colorways: Bi Turbo Blue, BI Turbo Red, R8 White, Raw Black and is available in five sizes: X-Small, Small, Medium, Large, X-Large.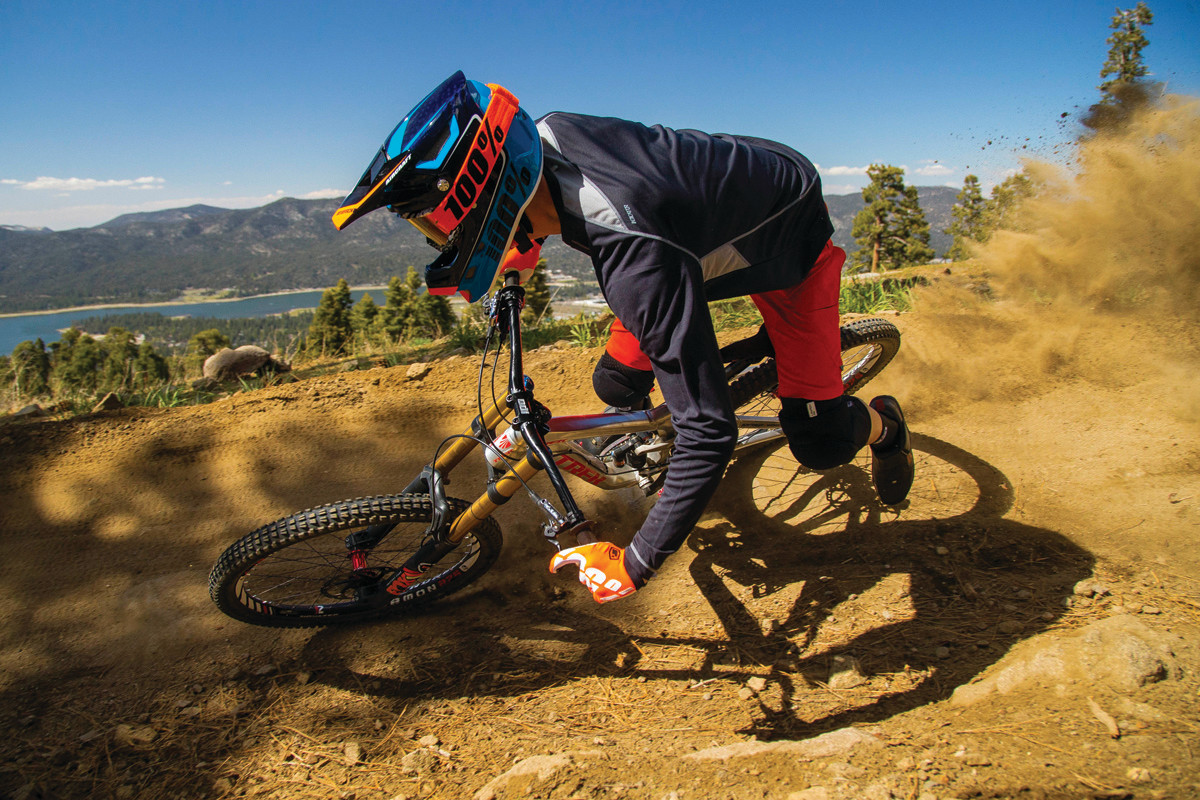 100% Aircraft Features:
– Ultra-light design featuring aerospace Carbon/Kevlar composite shell.
– Active cooling system maximizes airflow.
– Washable, antibacterial comfort liner, cheek pads and chin-strap covers.
– Emergency release cheek pads for quick, safe removal.
– Integrated compartment accepts inflatable emergency release systems.
– Compatible with most popular neck brace systems.
– Titanium D-Ring buckle provides a secure fit while saving weight.
– Engineered with 2 shell sizes and 3 EPS sizes.
– Adjustable visor with machined light-weight aluminum screws.
– Durable helmet bag with integrated goggle pocket included.
– Accessories: replaceable visor, mouth piece, comfort-liner, cheek pads, and visor screws.
– Price: $400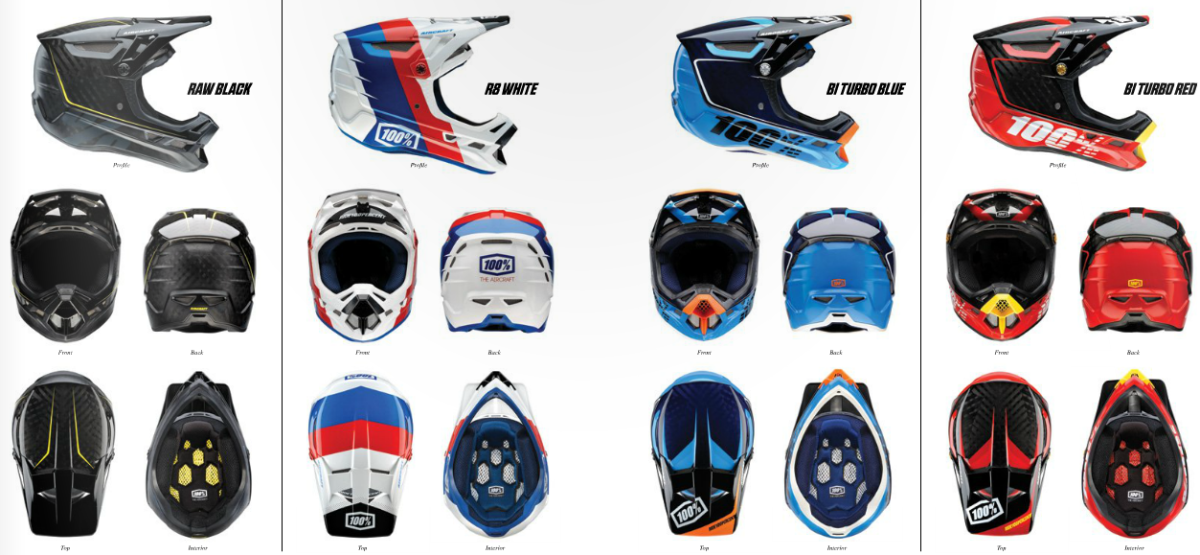 Related:
Palmer's Picks: Specialized Ambush Helmet