Many riders, including yours truly, prefer to ride without gloves. But sweaty, slippery grips and tree-trunk-induced bloody knuckles are ultimately worse than a little bunched-up material under the palm. Fox Racing's Attack gloves are designed to appeal to the bare-essentials rider who prefers gloves that go completely unnoticed.
The seemingly weightless Attack gloves feature a breathable, moisture-wicking top-hand material and a single layer of what Fox calls 'Cool-Skin' on the palm. The thumb is covered in micro-suede, which is handy for wiping away sweat, and the cuff is 100-percent Velcro-free. A thin, 50-cent-piece-size rubber Fox Head logo is located on the outside of the far knuckle to provide a whisper of stylish protection against fired-up, fist-bumping riding buddies and handlebar-hungry trail vegetation.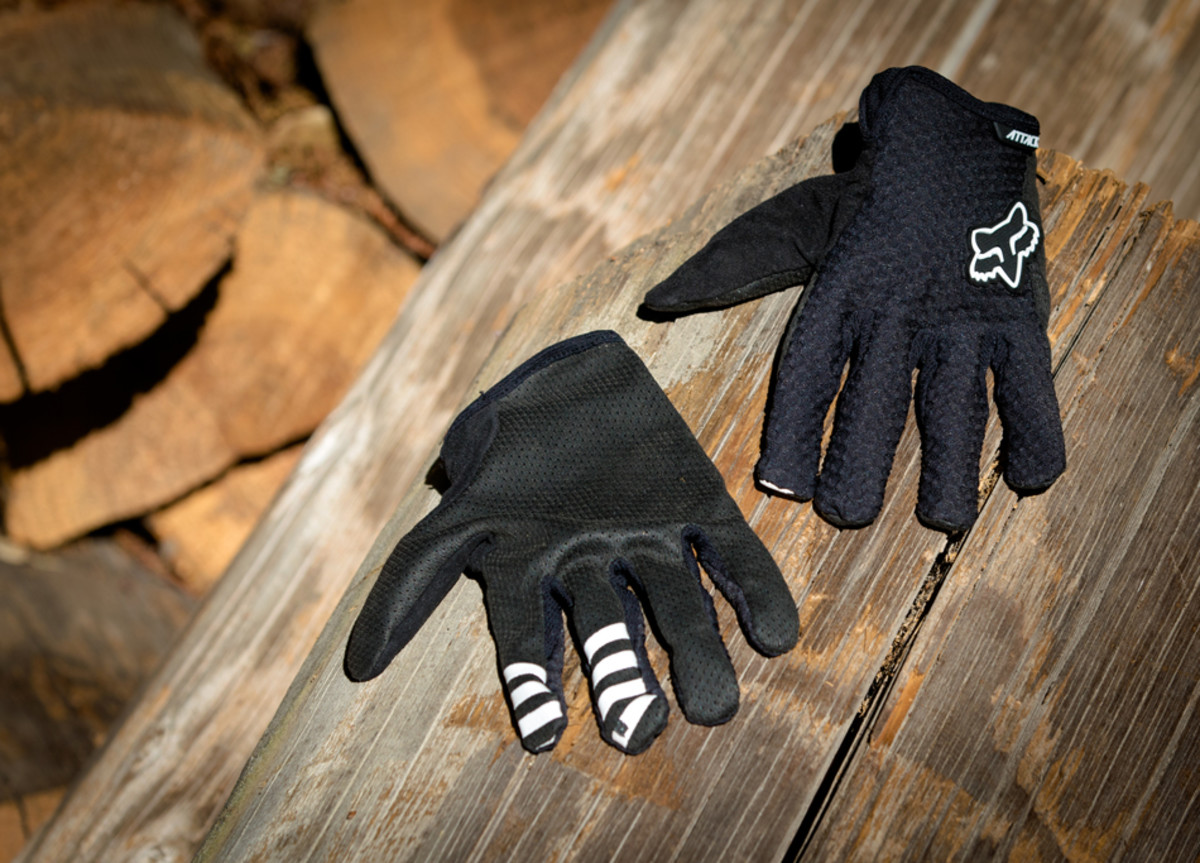 Minimalistic gloves have been favored in motocross and mountain biking for years. Yet too often the intentionally lightweight construction compromises durability. Thankfully that isn't the case here–especially since the Attack glove is on the pricier side of minimalist mitts at $37. Surprisingly, the super-thin and perforated palm looks and feels nearly as new as it did the first time I slipped the gloves on. Yanking the gloves on and off through the delicate-looking openings had me concerned seams would inevitably unravel, but the Attacks have remained intact through countless rides and many wash cycles.
I've been wearing a pair of size large Attack gloves for a few months now, and have been especially impressed by how the lightweight design and form-fit allows the glove to nearly disappear while riding. When it comes to riding gear and accessories, rider preferences are all over the spectrum. For those who'd prefer to roll barehanded, the Attacks' durability and minimalist feel make them strong candidates for the gloveless rider's go-to gloves.