Pads seem to come in two flavors these days: stormtrooper hardshell and minimalist knee condom. Alpinestars Paragon fit comfortably within the latter niche. In fact, the Paragon looks more like an overgrown knee warmer than a chunk of heavy-duty armor.
ALPINESTARS PARAGON KNEE PAD | $39 | ALPINESTARS.COM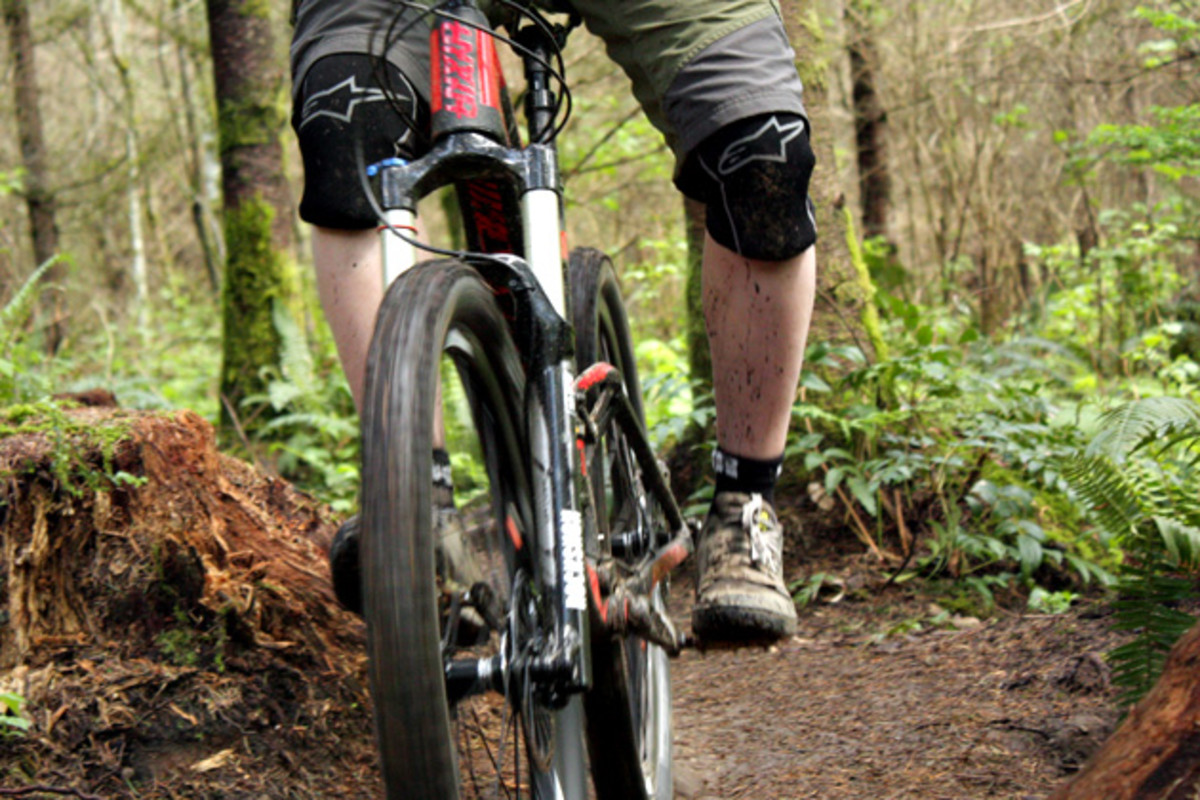 There is a lot to be said for this breed of pad—mainly that they can be so comfortable that you actually bother to put them on in the first place. Since you never know when you're going to eat shit magnificently, simply wearing pads at the right moment is about 90 percent of the battle. Slide on the Paragons and you quickly forget you're even wearing pads.
Now, there's usually two problems with minimalists pads like this: (1) Since most of them don't have Velcro closures, the elastic grippers tend to relax over time and you wind up pedaling about with what amounts to gigantic ankle warmers; and (2) Most of them are under-gunned in the padding department.
To their credit, the Paragon pads stay in place quite well. I've been using them non-stop since October and they still ride high. Perhaps you can chalk that up to the silicone coating on the inside of the elastic cuffs. I don't know, I've ridden other pads with similar features and they usually get saggy after a few months. Whatever Alpinestars cooked up here, kudos to them because they got it right. If you want a pad that will never run loose or which can be fine-tuned over time, you're better off with something that actually sports straps and Velcro closures, but for this streamlined style of pad, the Paragon is quite good.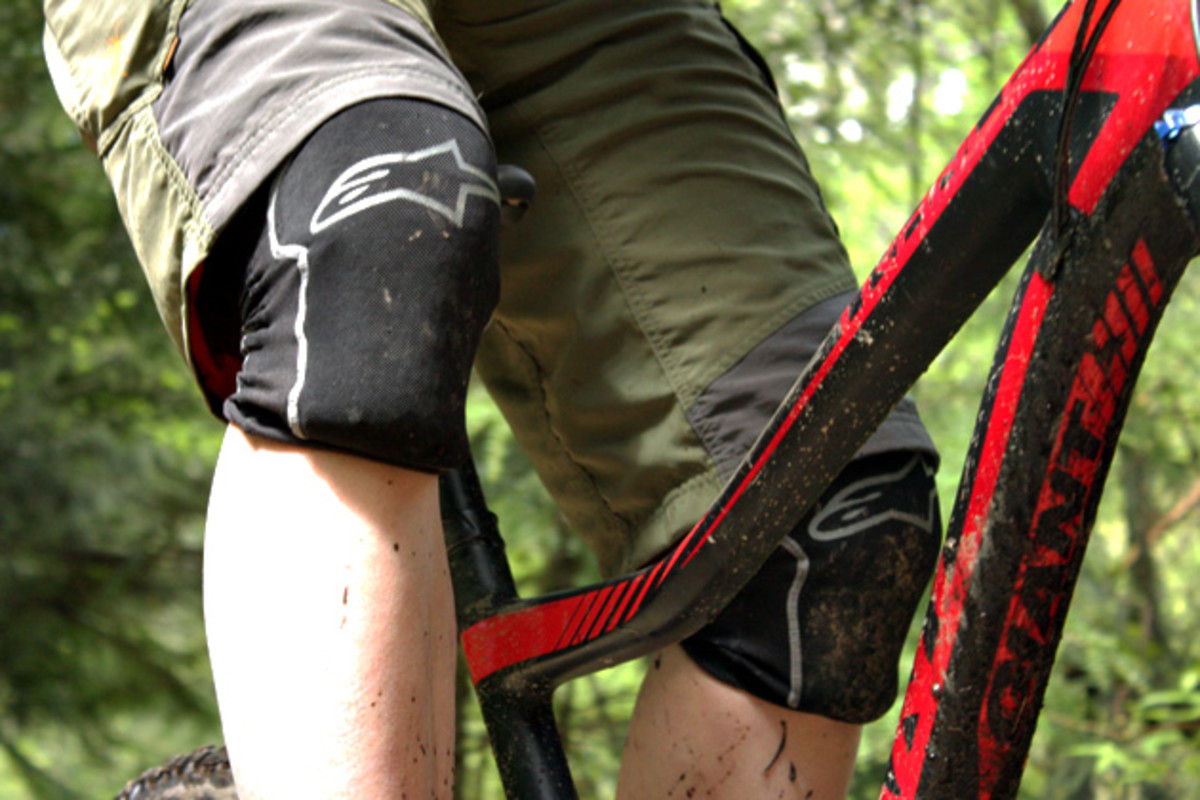 As for the actual padding, Alpinestars uses a soft, polyurethane pad. I have yet to slam my knee into something really horrible while wearing the Paragons, so I can't speak to whether they offer the same level of protection as a pad made from something like D3o, but I have walked away without a scratch from plenty of spills that would have jacked the hell out of my knees if I hadn't been wearing a good piece of armor. So there's that.
I have to admit, I'm impressed by the Paragon. Again, if you are looking for ultimate protection—particularly something that offers substantial padding on the sides of your knees—you're better off with a hardshell pad or with a bulkier soft pad, such as a Fox Launch Pro, Nukeproof Critical Armor or Race Face Ambush. If, however, you want something that offers maximum comfort and better protection than most minimalist pads offer, you should check these out. It doesn't hurt that, with their $39 price tag, the Alpinestars are also more affordable than most of the competition.