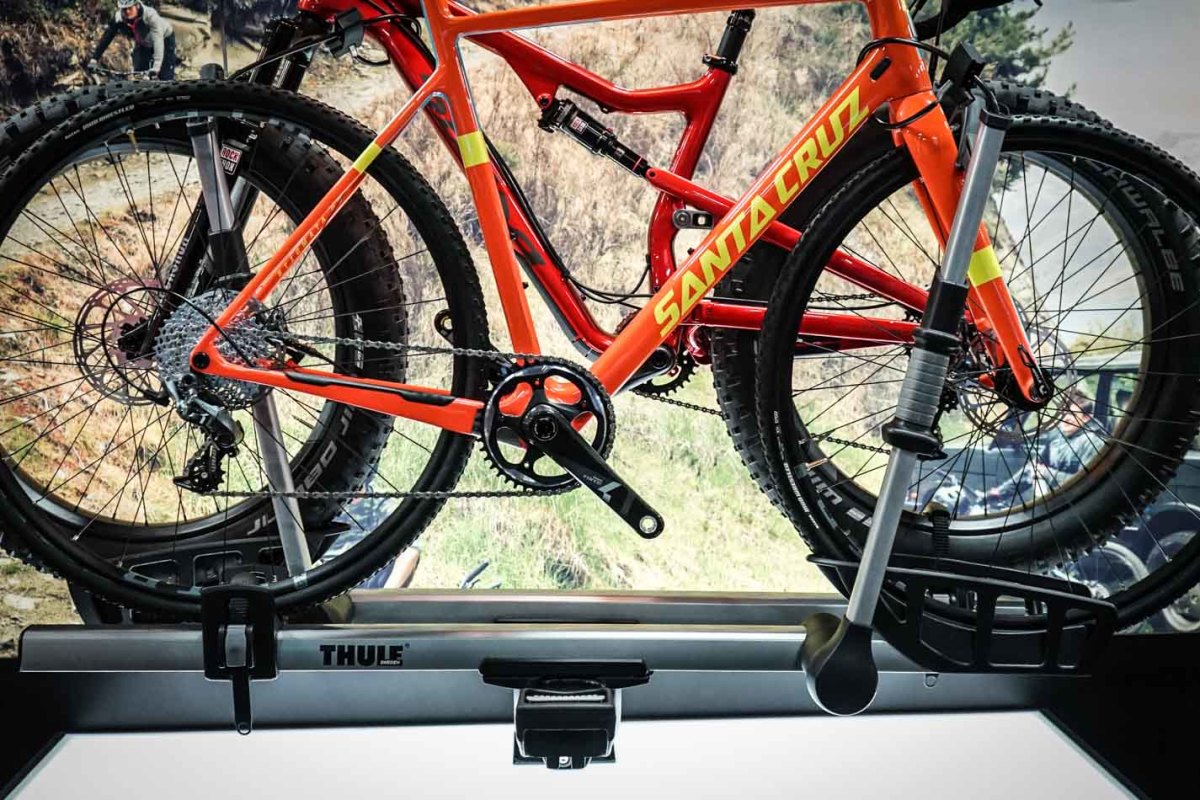 Thule's T2 rack has been around the block a few times, clocking in 28 million miles on the road and carrying 3.5 million bikes, at least according to a big sign in the Thule booth here at Interbike. The new Thule T2 Pro builds on that illustrious pedigree, with several improvements over the previous model launched in 2005.
Like its predecessor, the new T2 was engineered with ease of use in mind. To that end, the rack can be raised to the upright position against the rear of the vehicle or tilted towards the ground from a latch that sits on the outside of the rack and can be operated with one hand. Installation has also been simplified with a tool-free mechanism that expands inside the receiver. Bikes are secured to the T2 Pro by cable locks that emerge from the end of the ratcheting arm.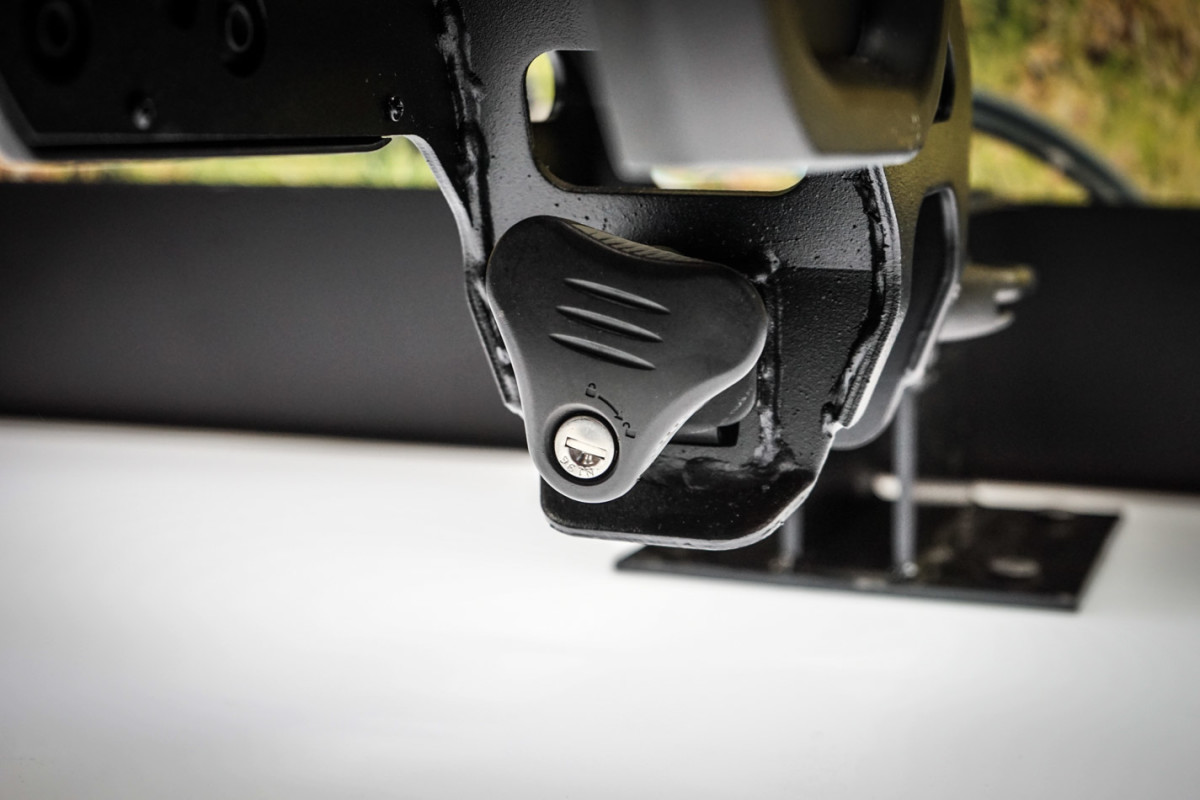 The T2 Pro gets more breathing room than the original, sitting 40% further away from the rear of the vehicle. Also, bikes mounted on the rack will sit an inch further apart and ground clearance has been increased by 35% when the rack is tilted downwards, allowing better trunk access.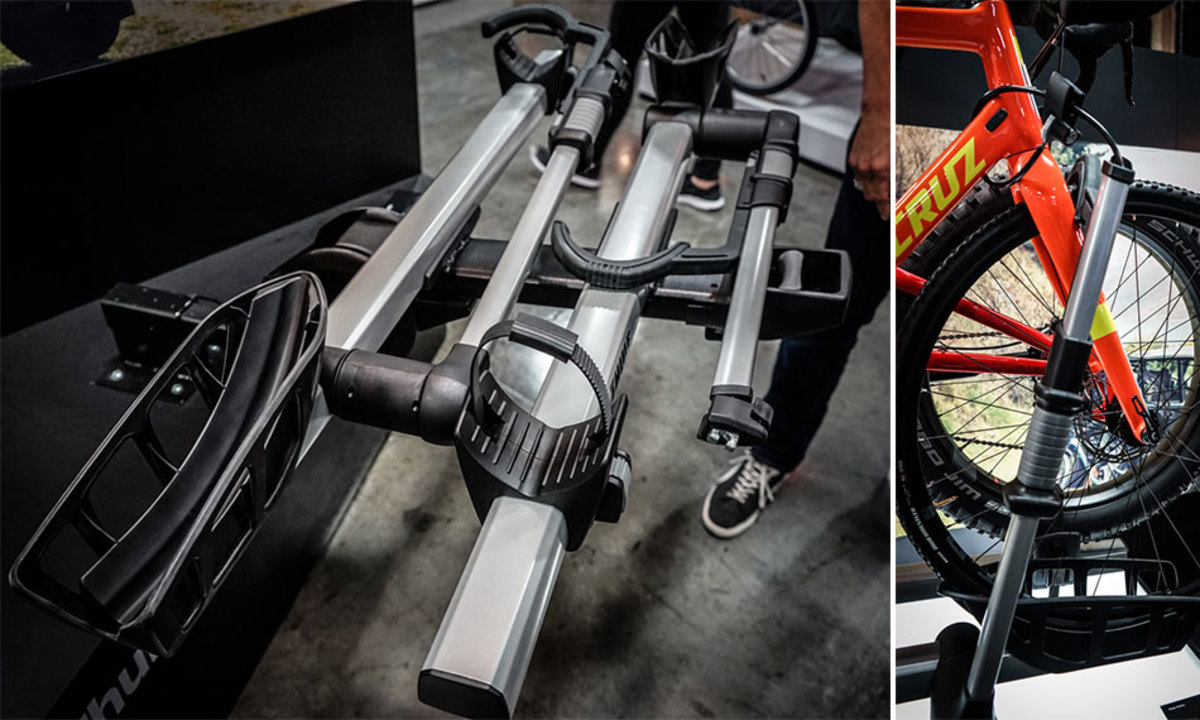 The trays can accommodate bikes with wheels ranging from 20-29 inches in diameter, and the tire baskets are large enough for a fat bike tire but can still secure a road skinny. The platform has also been lengthened to hold downhill bikes with long wheelbases. One of the primary complaints with the original T2 was weight, and at 50 pounds the T2 Pro isn't any lighter. But Thule says the steel-framed rack has been tested rigorously and will prove impressively durable. The T2 Pro is slated to be available in January of 2016.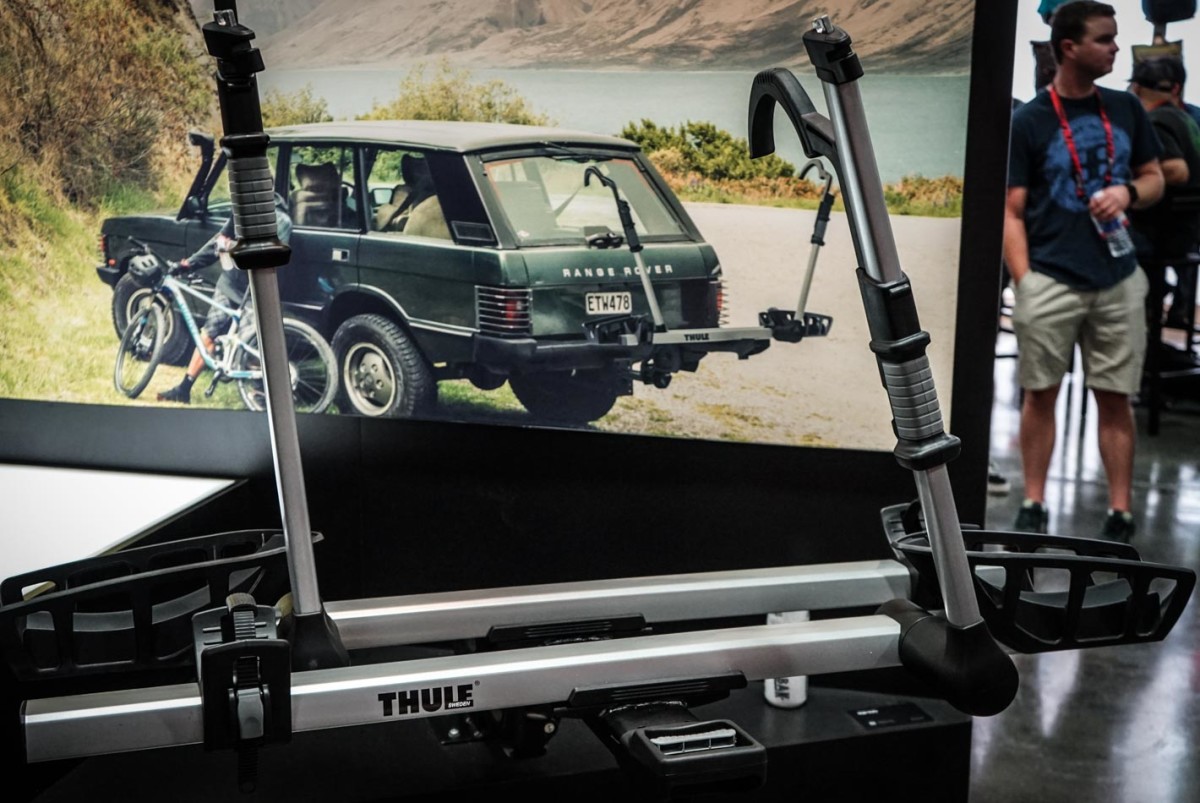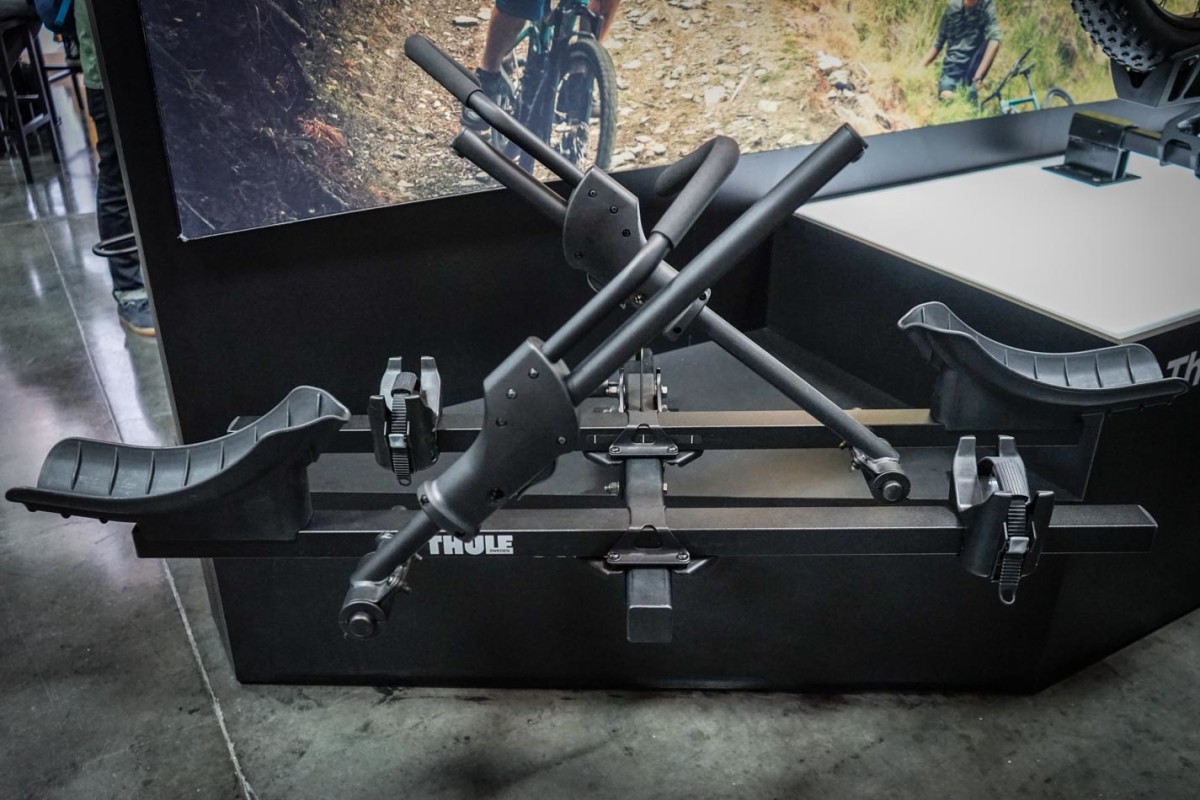 The original T2 is still around, and has received a price cut to make it a more budget-friendly option at $309.95.
Thule T2 Pro Pricing:
Thule T2 9034 (2" Hitch, 2 bikes): $529.95
Thule T2 9035 (1 1⁄4" Hitch, 2 bikes): $529.95
Thule T2 Add-On 9036 (2" Hitch only): $399.95
More from Interbike:
New Stuff from Interbike Outdoor Demo 2015